RF/BY relations, Lukashenko: We are going Nuclear, Iran says: We are too! Ukraine, Mirnyi drops two finals, Kim Zegfeld
President advises against laying colors too thick in Belarus-Russia row
From:
Belta
Alexander Lukashenko conferring professor certificate on full professor of the chair of obstetrics and gynecology of the Belarusian Academy of Post-Diploma Education Olga Peresada
President of Belarus Alexander Lukashenko believes that in the Belarus-Russia dispute it is high time both the parties "cooled down and took a serene look at what is going on instead of laying the colors too thick and moving in a direction there is no way out from". The president said that today during a ceremony of conferring doctor of sciences diplomas and professor certificates on professionals in science and education.
"We do not want this fight and not because we are weak," Alexander Lukashenko said. "We are ready for anything and will endure anything," he added.
He said, "Belarusian people did nothing wrong to Russia; we strictly abide by all the agreements". "Let us read the Union State Treaty, everything else is fiction. Under the treaty we were to have adopted a constitution and elected a union parliament. However, this never happened. After that they gave us another idea, namely, the one of introducing the Russian ruble. We tried to get explanation from Russia as to the reason why they propose it at a time when they have so many problems at home," the president said. The answer is evident, according to the head of state. "Russia, by hook or by crook, tries to tie us up so that I go the Kremlin asking for wages for my people," the president said.
Belarus has always been offered something it could never accept, the president added. But when they saw that it was not that easy to bend Belarus, they started pressurizing hard for Belarus to join Russia. Belarus will never enter another state, Alexander Lukashenko underlined. He added, Belarus is in debt before no one. In this respect the Belarusian policy is absolutely transparent, he said.
The president has said in the near future he will prove that the Belarusians have done nothing wrong to Russia.
He added, Belarus was putting up with soft pressure from Russia but then the matter grew worse. First Russia doubled gas prices, and in a year and a half Russia doubled them again and offered to buy oil at such high a price that Belarus, in fact, did not need it.
Everything has been done to convince the Russians that Belarus is the main destroyer of the union state relations, the president said.
If Russia once again tries to take advantage of Belarus' sensitive points pursuing its interests, Belarus, in turn, will take advantage of Russia's sore spots, Alexander Lukashenko said.
Belarus does not intend to radically change its foreign policy. "We have found the only possible course in the international relations. We live in the center of Europe and we should get along with both the East and the West," the president said.
According to him, "It is not our fault our relations with the West have gone sour. The West sees that without Belarus it cannot secure its energy safety and that such transit states as Belarus and Ukraine are as important as Russia, which produces energy resources," the president added.
Sergei Sidorskiy: in near term perspective Belarus to build nuclear plant
From:
BelTA
Sergei Sidorskiy
On the 23rd of January, president Lukashenko declared: "It is necessary to accelerate the preparation work for the construction of a nuclear power plant in Belarus. The GDP energy-intensity in Belarus should be halved for the country to reach the level of Canada which has similar natural and climatic conditions."
The president gave an instruction to review the concept of energy security and of enhancing energy independence of Belarus as well as the comprehensive program on modernization of major production facilities of the country's energy industry. To that end, a working group will be appointed. Chairman of the Presidium of the National Academy of Sciences of Belarus, Mikhail Myasnikovich, will supervise the group.
The head of state demanded that immediate energy-saving measures be taken as well as measures aimed at intensifying the use of local fuels in Belarus.
Having built a nuclear plant Belarus will economize up to four billion cubic meters of gas a year, prime minister of this country Sergei Sidorskiy has stated today at a solemn meeting dedicated to the Day of Belarusian Science.
A decision on building a nuclear plant in Belarus in the near term perspective has been taken, he noted. Scientists will work on the project as well.
Due to innovation achievements, energy saving technologies and technical solutions the power intensity level should fall by 30% and material capacity – by 20%, Sergei Sidorskiy underlined.
The Belarusian scientists have been tasked to develop and introduce several new resource saving and eco-friendly technologies and to create new technological complexes to process agricultural products. "These are the goals the scientists will have to meet in 2007", the head of government underlined.
Moreover, they will have to create new fuels including diesel biofuel. In the near term perspective most of agricultural companies of the country should transit to biofuel.
Belarusian nuclear plans
From:
World Nuclear News
Belarus was the country worst affected by the Chernobyl disaster of 26 April 1986, when a power runaway accident destroyed the plant's fourth RBMK reactor unit
Belarus' President Alexander Lukashenko has ordered officials to work ceaselessly on developing nuclear power to avoid oil and gas imports yet it is unclear how a nuclear programme would manifest itself.
Comments posted on Lukashenko's website said: "There is no time for a warm-up," and that he had "noted the nesessity of making construction of nuclear power plants more active." Lushenko's plans could see a power reactor start up in the country in 2012, with a second following in 2015. Estimates of the cost of such a project reach $3 billion.
Belarus was the country worst affected by the Chernobyl disaster of 26 April 1986, when a power runaway accident destroyed the plant's fourth RBMK reactor unit. The wind carried radioactive material released from the reactor in neighbouring Ukraine over Belarus where a large portion of it fell to the ground. A survey immediately after the accident recommended 130,000 sq. km of land be withdrawn from agricultural use.
At the time of the accident, Belarusian officials cancelled a planned nuclear programme, but now, mentioning "national safety and integrity," Lukashenko is considering nuclear energy for the country.
The move is seen as a reaction to the energy crisis Belarus faced in the first days of 2007 following a dispute over oil supplies. The former Soviet state relies on Russia for a large part of its oil and gas consumption and Russia has long provided the resources at favourable prices, effectively subsidising the country to the tune of $6 billion per year. At the end of 2006, Russia changed the deal, upping the price of gas from $47 to $105 per thousand cubic metres and imposing a duty of $180 on each tonne of oil.
The changes, which increased Belarus' fuel bill by $3.5 billion, provoked angry responses from Minsk. Lukashenko imposed a transit fee of $45 on each tonne of Russian oil piped across Belarus and even began tapping oil from the pipelines as payment. The Russian response to was to cut off the Druhza pipeline, affecting oil supply to the whole of Europe.
However, it is unclear how Belarus might practically employ nuclear energy to reduce imported fossil fuel consumption.
Belarus is a state-capitalist economy, with foreign ownership of companies at only 4%. It was not ranked in the World Economic Forum's 2004-2005 Global Competitiveness Report, Lukashenko himself has faced challenges and sanctions from the European Union over the legality of his 2006 election victory, and it is highly unlikely that officials would leverage Russian contacts for assistance with a nuclear power programme.
Gazprom says deals with Belarus, Ukraine will halt disruptions to Europe
From:
Oil Week
Alexander Medvedev
Russia's OAO Gazprom sought to assure jittery Europeans on Friday that new deals for the sale of natural gas to Belarus and Ukraine would prevent any more disruptions to western Europe.
But European Union Energy Commissioner Andris Piebalgs said the continent should steel itself for future disruptions regardless.
Gazprom's deputy chief executive Alexander Medvedev was asked whether Europe should be concerned that supply disruptions over disputes with Ukraine at the beginning of 2006 and with Belarus earlier this year could continue.
"Now we have in both cases the ... contractual base that eliminates interference of supply. We have increased the security of Russian gas to Europe,'' he said. "In spite of the absence of support from international organizations, we have a result that is good for everybody.''
Medvedev added that Gazprom, the Russian state-owned energy giant, had reached agreements with Ukraine and Belarus that avoided "the blackmailing of Russia and Europe'' over its voluminous energy supplies.
"It's a substantial enforcement of security of supply in Europe,'' he said, as he sat alongside Piebalgs, the energy commissioner for the 27-member EU, whose members are among Gazprom's biggest customers.
Piebalgs nodded politely as Medvedev spoke. But he said that even though the EU and Russia share a mutual dependency with each other for oil and gas, "we need to do our homework and prepare for disruptions.''
Asked by a reporter if he had any regrets about the high-profile spats with Ukraine and Belarus that resulted in supply problems, Medvedev said there were none.
"We have improved the conditions of supply to Europe, and increased the security of transit,'' he said, noting that besides the five-year contracts with both countries, Gazprom is working on long-term contracts that will feature clauses to avoid any repeats.
"We have nothing to ask excuses for. With Belarus and Ukraine, what we have achieved is conditions for five years, and transit conditions through these countries,'' he said.
Later, in Minsk, Belarus, President Alexander Lukashenko said his country had not signed an oil delivery contract for February because Russian oil companies were demanding prices above world levels.
Belarus will charge a transit fee on Russian oil exported to Europe via its territory by these companies, he said.
"We have to compensate for these losses. We're not going to argue with them; it's their oil. But we will pump this oil without any losses for us,'' he said.
In late December, Russia added an export tax of US$180 per metric tonne on oil sold to Belarus in an attempt to stop its neighbour from exporting refined petroleum products that were processed from inexpensive Russian crude.
Belarus, in turn, slapped an import duty of $45 a tonne on Russian crude shipped through pipelines that crossed its territory and went into Poland and Germany.
During the dispute, flows were halted for more than a day, leading to anger and concern by customers in Germany and elsewhere in Europe.
It was one of several standoffs between Russia and its former Soviet republics, including Ukraine, Georgia and Moldava.
Gazprom has said it wants all former republics, which have previously received subsidized gas, to be paying full market prices by 2011.
"It's a standard price revision procedure,'' Medvedev said.
Looking at Gazprom's control of the Sakhalin-2 liquefied natural gas project, Medvedev said it would be a strong platform for the company.
Jeroen Van der Veer, chief executive of Royal Dutch Shell PLC, who at the news conference with Medvedev, said his company was working to get the $22 billion development on the Pacific island of Sakhalin up and running and that the move last month by the Kremlin to assert control over the venture had not turned it off on investing in Russia.
There is "a lot of oil, a lot of gas and we happen to know something about it,'' he said, adding that Shell would continue to look for new opportunities in Russia as well.
Gazprom wrested control of Russia's largest single foreign investment from Shell, taking a majority stake in the Sakhalin-2 project for $7.45 billion in a move that consolidated the Kremlin's command over its national energy resources.
Under the deal, Shell, Mitsui & Co. and Mitsubishi Corp. will halve their stakes in the project and Gazprom will pay cash for a 50 per cent-plus-one share in the project.
That puts Gazprom in the driver's seat of Russia's first liquefied natural gas development, which is poised to be a key supplier to growing markets in Asia and North America.
Russia moves away from reunification with Belarus - reports
From:
Free Republic
After the gas and oil dispute between Russia and Belarus at the beginning of the year, "the FSB has interfered in the settling of scores between the two allied states,"
"Moscow's patience is not infinite. Russia is putting a new obstacle in the way of reunification with Belarus", the daily Nezavisimaya Gazeta reported.
The deputy director of the FSB (formerly the KGB) secret service, Vladimir Pronichev, told senators that the lack of border controls between Russia and Belarus left a "black hole", allowing citizens from third countries to enter Russia illegally.
After the gas and oil dispute between Russia and Belarus at the beginning of the year, "the FSB has interfered in the settling of scores between the two allied states," Vremya Novostey commented, in an article entitled "Union curtain", referring to the "iron curtain" of the Soviet era.
The joint customs area and the absence of border controls have until now been the only measures taken in the plan to reunify Russia with the former Soviet republic of Belarus.
The economic daily RBK said Pronichev's statement was a response to Belarussian President Alexander Lukashenko's recent proposal to raise the rental tariffs for land beneath Russian oil and gas pipelines passing through Belarussian territory.
The economic daily Vedomosti said Belarus is "seeking a way to give up purchasing crude oil for its refineries from Russia," and to obtain its crude supplies from elsewhere.
"Over the past 10 years, a political class has emerged in Belarus which no longer wants a rapprochement with Moscow," said the political scientist Sergei Karaganov, who is associated with the Kremlin, cited by the official daily Rossiyskaya Gazeta.
FM: A formula on Iran's nuclear issue can be found
From:
news.muarateweh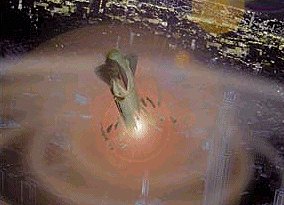 The visit of Russian Security Council Secretary Igor Ivanov, who is expected to arrive in Tehran tonight, is taking place to this end, adding that talks with various countries will prepare the ground for finding a multi-faceted formula to Iran's nuclear issue.
Foreign Minister Manouchehr Mottaki here Saturday said that it is possible to come up with a `multifaceted formula on Iran's nuclear issue'.
The minister made the remark in a joint press conference with his Belarus counterpart, Sergey Martynov.
In response to a question wether Iran will consider preparing centrifuges for operation and at the same time continue talks on its nuclear issue, he said that Iran will continue its nuclear activities within the framework of relevant laws.
Meanwhile, he added that Iran will exchange ideas with all parties involved in the issue about seeking a multifaceted formula.
Mottaki said that the visit of Russian Security Council Secretary Igor Ivanov, who is expected to arrive in Tehran tonight, is taking place to this end, adding that talks with various countries will prepare the ground for finding a multi-faceted formula to Iran's nuclear issue.
Saying that various proposals on the issue will be examined, he noted that the expected formula should suggest a strategy for further transparency of Iran's nuclear activities, end any possible worries and secure Iran's right to access nuclear technology for peaceful purposes.
In response to another question on whether Iran and US are likely to hold talks during the upcoming Munich Conference on Security Policy (February 9-11), he said that no decision has been taken in this respect.
About his recent remarks at Majlis session, he said, "At the meeting, I expounded on Iran's stance based on detente and establishment of communication on the international scene." Mottaki said that the US policy on Middle East is based on inciting the flame of violence in the region.
Turning to the US new strategy on Iraq and its current threats, he said, "It is clear that if the US policy on Iraq fails, it will attempt to blame some party for its blunder."
Mottaki said that he will gradually uncover the targets behind the growing propaganda of the US.
He added that to manifest national unity under the present conditions, the Iranian nation will once again give a clear and transparent response to the US on the 28th anniversary of the victory of Islamic Revolution (February 11).
Concerning the recent visit of Saudi National Security Council Secretary Bandar Bin Sultan to Iran and his talks with Iranian officials about Lebanon, he said that the best solution to Lebanese crisis is one to be developed by the Lebanese people and groups rather than seeking it beyond its territory.
"If regional states can manage to play a role in reconciling various factions in the country without interfering in domestic affairs, they will greatly contribute to solving the crisis," he added.
For his part, Martynov said that Iran's nuclear issue should be solved through talks, recommending the US and Europe to pursue the same path.
Belarus foreign minister underlined that Iran is entitled to access nuclear technology for peaceful purposes.
Mottaki and Martynov assessed Iran-Belarus relations as favorable and urged the need for their further expansion.
Note: According to Iran focus, Iranian President Mahmoud Ahmadinejad will make a state visit to Belarus in the coming months, Iran's Foreign Minister Manouchehr Mottaki announced on Saturday.

Mottaki made the announcement at a joint press conference with Sergey Martynov, Belarus' Foreign Minister.

Mottaki said that Ahmadinejad would travel to the European state by July.
Iran official denies centrifuge report
From:
J Post
A centrifuge. According to nuclear experts, Iran would need 3,000 working centrifuges to successfully enrich uranium.

An Iranian nuclear agency official has denied claims made by a top lawmaker that the Islamic Republic had begun installing 3,000 centrifuges at a uranium enrichment plant, Iran's state-run news agency reported.
Hossein Simorgh, head of Iran's Atomic Energy Organization public relations department, said "no new centrifuges have been installed in Natanz," referring to the nuclear facility in central Iran, the official Islamic Republic News Agency reported late Saturday.
It was not immediately clear why the two officials made contradicting statements. Iranian officials have in recent weeks said the country was moving toward large-scale enrichment involving 3,000 centrifuges, which spin uranium gas into enriched material.
Earlier, Alaeddin Boroujerdi, head of the Iranian Parliament's Foreign Policy and National Security Committee, said the installation of centrifuges at an Iranian uranium enrichment plant "stabilizes Iran's capability in the field of nuclear technology," the official Islamic Republic News Agency reported.
"We are right now installing 3,000 centrifuges," Boroujerdi was quoted as saying by IRNA.
Large scale use of centrifuges is necessary to enrich enough uranium for use in a nuclear reactor. Highly enriched uranium is required to make nuclear weapons.
Iranian officials had said in recent weeks that the country was moving toward large-scale enrichment involving 3,000 centrifuges, which spin uranium gas into enriched material.
Boroujerdi's comments came a day after UN officials said Iran plans to begin work next month on an underground uranium enrichment facility, as part of a plan to create a network of tens of thousands of machines to enrich uranium.
Iranian officials have said repeatedly that work would start soon on the uranium enrichment facility at its Natanz underground plant. There had been speculation the leadership might launch the project next month to celebrate the 28th anniversary of the Islamic Revolution that brought the clerical leadership to power.
But the timing of the work may in part be a gesture of defiance. The Security Council's 60-day deadline for Iran to suspend uranium enrichment runs out next month, paving the way for further sanctions.
"I understand that they are going to announce that they are going to build up their 3,000 centrifuge facility ... sometime next month," IAEA head Mohamed ElBaradei told reporters at the World Economic Forum said Friday.
Iran ultimately plans to expand its program to 54,000 centrifuges, a large operation more enriching uranium within a shorter period of time.
HOW LABOR MIGRATION IS CHANGING UKRAINE:
Traditionalists fear workers' migration is undermining Ukrainian society and
liberals emphasize the advantages, but serious debate about the issue is lacking.
From:
action-ukraine-report
Its two biggest neighbors, Poland and Russia, see the need to attract workers from Ukraine and elsewhere to mitigate problems of aging populations and the shrinking pool of workers, but Ukraine seems unprepared to counter its own demographic crisis
Several years ago Ukraine's then-president, Leonid Kuchma, referred to Ukrainian women working in Italy as prostitutes. Ever since, the public discourse on the role of labor migrants has become more intense and splintered.
In recent years, Ukraine has become one of the major labor exporting countries in Europe. This has left its mark on Ukrainian society and changed the perception of the labor migrants, the zarobitchany.
As both Russia and Ukraine's European Union neighbors developed their own policies on temporary emigration and immigration, Ukraine remained trapped in a zone of indecision.
Its two biggest neighbors, Poland and Russia, see the need to attract workers from Ukraine and elsewhere to mitigate problems of aging populations and the shrinking pool of workers, but Ukraine seems unprepared to counter its own demographic crisis.
Debate on migration in the media and politics is fragmented and tendentious, as proponents of different views prefer to deliver monologues on the topic rather than engage in real dialogue.
When they do talk about it, what Ukrainian experts and politicians alike often focus on is the number of migrants actually working abroad – estimates range from 2 million to about 7 million. While most scholars put forward rather conservative estimates, politicians seem to overstate the numbers of labor migrants.
The argument over the "real" number of zarobitchany develops into a political fight, in which the zarobitchany become pieces in games played by competing forces.
The political opposition uses high numbers as a hammer to bash government social and labor policies that fail to prevent people from (temporarily) leaving Ukraine, and it presents itself as the advocate of "normal" Ukrainians.
THE MODERN WAY TO MIGRATE
Under this surface, the public debate on labor migrants reveals the divergent orientations and development agendas politicians or groups have ready for Ukraine.
While the Polish political and intellectual elite engages in a rather "modern" debate on the current demographic and the growing labor-market crisis, and Russia oscillates between modern and traditional ideas and politics, the dominant Ukrainian discourse is characterized by traditional and "anti-modern" elements.
People talk and think about labor migration largely in terms of people traveling west to work, yet the main recipient of such migration, Russia, hardly figures in public discussion.
Official and permanent migration from Ukraine to Russia has dropped after peaking in the 1990s, but much undocumented migration continues.
These migrants can easily and legally travel to Russia thanks to a visa-free policy, but most are illegally working without a permit.
Workers in this group, estimated at about 1 million, come from all regions of Ukraine. Most are men who work predominantly in construction, especially in and around Moscow and other industrial centers.
One reason for the lack of concern with migration to Russia could be its perceived and unchallenged "normality," because these zarobitchany are doing nothing new.
Ukrainians have long worked in Russia on a temporary basis, mostly in the form of entire brigades, and well-established networks exist that facilitate this process. Some of these networks have a business character and some are intertwined with organized crime.
What is largely unnoticed in the media is that most Ukrainians in Russia work in the shadow economy and that the present migration often takes place under much worse conditions than in Soviet times.
In contrast, labor migration to the countries of the European Union receives much more attention, thanks not only to its considerable extent but also to its distinct features and relative novelty.
The Ukrainian Foreign Ministry estimated several years ago that about 300,000 Ukrainians worked in Poland, 200,000 in Italy, up to 200,000 in the Czech Republic, 200,000 in Spain, and 150,000 in Portugal.
In all these countries, they have only limited opportunities to work legally, despite some recent legal changes, legalization campaigns, and intergovernmental agreements.
Westward labor migration is more evenly balanced between women and men - in some regions, women are even over-represented - and involves disproportionately more people from central and western Ukraine.
These facts influence the tone of the discussion about westbound migration in a way that reflects Ukrainians' view of their relationship to the West, especially the EU.
Text continues...
Establishment of Belarusian-Russian joint venture ahead of schedule
From:
BelTA
Beltransgaz
The Belarusian-Russian joint venture based on pipeline operator Beltransgaz will be set up ahead of schedule, Belarus deputy economy minister Oleg Melnikov told BelTA today.
The joint venture was supposed to be set up by June 1, 2007. "I think it will happen earlier", said the official.
According to the source, all key aspects of the agreement have been adjusted. Only technical issues related to signing the agreement need to be addressed. The technical issues include the specification of payment terms, social issues, amendments to constituent documents. "All of these are just procedural matters", underlined Oleg Melnikov.
The deputy economy minister added, the necessary documents are being prepared and are being considered by the governments of the two countries. After that 50% of the shares will be handed over to the Russian side.
BelTA reported earlier, on December 31, 2006, Belarus and Russia signed a protocol on creating a joint venture based on OAO Beltransgaz. In line with the protocol Russian energy giant Gazprom is to buy 50% of Beltransgaz shares. By June 1, 2007, Gazprom and Beltransgaz are to set up a joint venture.
Moldova, Belarus, Ukraine and Azerbaijan will simplify the produce export-import operations
From:
Agromarket
According to information provided by "Agrooglyad: Vegetables and Fruits" journal, specialized weekly periodical of the produce business, if the agreement is signed, the produce trade volumes can considerably grow
According to information provided by BELTA agency, Moldova, Belarus, Ukraine and Azerbaijan plan to sign the intergovernmental agreement in order to simplify the process of produce movements through the territory of these states. The correspondent of BELTA was told that the Government of Moldova made a decision to start the negotiations on signing the mentioned agreement. The memorandum to the draft agreement says that huge volumes of the produce import, export and transit through the mentioned states preconditioned the creation of this document. Also, this agreement will strengthen the trade-economic relations between the countries.
New agreement is likely to let the producers deliver and receive a number of vegetable crops through the simplified procedure and in the extraordinary regime. The mentioned vegetables are potato, cabbage, lettuce, carrot, tomatoes, onion, garlic, hot pepper, and also mushroom. The mentioned fruits and berries are peach, sour cherry, sweet cherry, plum, kiwi, tangerine, orange, strawberry and raspberry.
According to information provided by "Agrooglyad: Vegetables and Fruits" journal, specialized weekly periodical of the produce business, if the agreement is signed, the produce trade volumes can considerably grow. The climatic conditions differ much in the mentioned countries; this fact creates numerous opportunities for the trade exchange of the fruit and vegetable shipments. Taking into account the efficient ban for the supplies of fresh fruits and vegetables from Moldova to the Russian Federation market, this agreement is able to improve the assess of Moldavian produce to Ukrainian and Belarusian markets. Thanks to the new agreement Azerbaijan will be able to increase the supplies of early vegetables, fruits, berries and fresh herbs to the markets of the mentioned countries.
Belarus names Cooper Gay as broker
From:
Business Insurence
At the moment, the Belarusian insurance market is small, with an annual gross written premium of $220 million, and reinsurance spend of $10 million a year. "Insurance penetration is very low," concedes Kirill Savrassov, managing director of the Minsk-based firm. "It's less than 1% of GDP," he added.
The Belarusian government has named Beauchamp & Savrassov Ltd., part of the London broker Cooper Gay & Co. Ltd., as the appointed reinsurance broker for its state-owned Belarusian National Reinsurance Organization.
The government created the Belarusian National Reinsurance Organization in October last year, the idea being that in 10 years' time, all reinsurance will be ceded to the organization.
Beauchamp and Savrassov entered into an agreement with the national reinsurance organization as appointed broker on January 17.
Beauchamp & Savrassov is the only Western reinsurance company with a permanent presence in the former Soviet state. An office was established in the capital, Minsk, in 2005.
At the moment, the Belarusian insurance market is small, with an annual gross written premium of $220 million, and reinsurance spend of $10 million a year. "Insurance penetration is very low," concedes Kirill Savrassov, managing director of the Minsk-based firm. "It's less than 1% of GDP," he added.
But Mr. Savrassov believes that the market could grow to $1 billion to $1.2 billion over the next seven to 10 years if the government stimulates growth.
Opinion...
Making the Case Against Genocide
From:
Real Clear Politics
Mahmoud Ahmadinejad
Iranian President Mahmoud Ahmadinejad is an evil man. But he is not a stupid man. Indeed, he is smart and fastidious. He understands power and how to get it. And he understands that the purpose of a nation's foreign policy is to sell ideas and messages and to build coalitions that enable a state to achieve its national aims. Due to his understanding and his abilities, Ahmadinejad has achieved significant success in advancing his policy aims of defeating the United States, destroying the State of Israel, and acquiring nuclear weapons.
The source of his frenetic motivation for destruction is his deep-seated and fanatical desire to hearken the arrival of the Shi'ite messiah - the twelfth imam or the Mahdi. Ahmadinejad promises that the arrival of the Mahdi will signal the enduring defeat of liberal democracy and the notion of human freedom and the eradication of Christianity and Judaism. All will be replaced by the "pure" Islam of the Mahdi, of Ahmadinejad and of the late Ayatollah Khomeini.
Over the past week evidence of Ahmadinejad's success was legion. On Wednesday, London's Daily Telegraph reported that Iranian-North Korean nuclear collaboration has reached new heights. Not only were Iranian scientists present at North Korea's nuclear test last October, according to the Telegraph, North Korean nuclear scientists are in Iran today assisting their Iranian counterparts in preparing a nuclear test that could take place by the end of the year.
This new information means that the time line for Iranian acquisition of nuclear bombs has been shortened dramatically. If just months ago US intelligence officials claimed that Iran would not acquire nuclear weapons until 2011, and if just six weeks ago Mossad chief Meir Dagan told the Knesset's Foreign Affairs and Defense Committee that Iran needed two years to acquire the bomb, the report that Iran could test a nuclear weapon by the end of 2007 means that there is reason to fear that Iran will have the means to launch a nuclear attack against Israel next year.
Moreover, recently there have been several reports that all Iran's nuclear facilities are working at full strength to increase uranium enrichment. Iranian Foreign Minister Manouchehr Mottaki's announcement Monday that 38 predominantly Western UN nuclear inspectors would be barred from returning to the country is yet another sign that Iran's nuclear efforts are being stepped up. As well, Iran's acquisition last month of advanced Russian Tor M-1 anti-aircraft missiles demonstrates that with Russian assistance, Iran is preparing seriously for war.
Aside from North Korea's apparent nuclear alliance with Iran, we have the escalation of chaos by Iran's proxy arm in Lebanon. This week Hizbullah moved ahead with its stated goal of overthrowing Prime Minister Fuad Saniora's government. It should be clear from the events this week in Lebanon that Iran is working to undermine any semblance of order in that country in order to facilitate its exploitation as a forward operating base against Israel.
As Nobel laureate Professor Israel Aumann explained Wednesday at the Herzliya Conference, the empowerment of Iran's terror army in Lebanon is an acute strategic threat to Israel. Aumann noted that there is every reason to fear that Iranian nuclear bombs could be transferred to its terror proxies. A nuclear attack against Israel aimed at annihilating the Jewish state can be conducted by relatively primitive delivery systems. And there is little reason to doubt that Hizbullah possesses such systems.
Iran's recent diplomatic successes are also quite impressive. This week, Iran signed a defense pact with Belarus. The agreement comes on the heels of Ahmadinejad's successful state visit to Hugo Chavez's Venezuela. Indeed, Iran's hyperactive diplomacy is bringing about a situation in which every state with a beef against the US or Israel is collaborating on some level with Iran. Bringing this point home on Wednesday was Arab League Secretary-General Amr Moussa. In his speech before the Global Economic Forum in Davos, Switzerland on Wednesday, Moussa expressed opposition to any US military strike against Iran's nuclear installations.
In the realm of international public opinion, Iran's position is anything but weak. This was made clear last Saturday in London during a public debate between London's pathologically anti-American and anti-Israel Mayor Ken Livingstone and US Islamic scholar Dr. Daniel Pipes. During the debate, Livingstone noted in a laconic manner that evoked no outrage that he thinks that the establishment of the State of Israel was a mistake.
Speaking at the Herzliya Conference Tuesday, former minister Natan Sharansky explained the significance of statement's like Livingstone's for Israel's national security. Sharansky warned that today international opinion is more sympathetic to the view that Israel should be destroyed than European opinion in 1939 was to Germany's exhortations that the Jewish people should be expunged from Europe. As a result of the Arab-Islamic-Leftist campaign to demonize Israel that has been going on systematically for more than six years, today throughout the world there is a large and growing sense that wiping Israel off the face of the earth wouldn't be particularly objectionable.
Text continues...
BATTLEFIELD BELARUS
From:
Kim Zigfeld for Publius Pundit
Lionel Beehner
You know the story so far: Russia suddenly drops an oil price bomb on impoverished Belarus, dramatically increasing the price Belarussians are charged because the country was insufficiently slavish in its obedience of the Kremlin, and Belarus responds with a massive tax on Russia's Belarus oil pipeline transits to Europe, whereupon Russia threatens to cut off all oil shipments to Belarus, and Belarus then bitterly backs down from its tax. Where do we go from here? What does it all mean?
Lionel Beehner, a staff member at the Council on Foreign Relations, has an article on the New Republic website (subscribers only) entitled "Minsk Meat: Why Russia's Imperialism is Good for the West." The article follows on the heels of an earlier NewRep piece entitled "Pipe Dream: Moscow's Growing Resource Nationalism."
Beehner begins by observing that the Russia's attempt to weaponize its energy assets is nothing new, and in fact "it is becoming a winter ritual for Russia to get into the ring with one of its neighbors and provoke an energy fight. Last January, a pricing feud between Russia and Ukraine briefly disrupted gas shipments to Europe and raised fresh doubts about Russia's reliability as a stable energy supplier. Now, one year later, Moscow has taken the gloves off again, this time against a longtime ally, Belarus."
Beehner argues that Russia's actions may actually be good for the West, since it presents us with the opportunity to wedge Belarus out of Russia's sphere of influence and, simultaneously, democratize it. He writes:
Higher energy costs could help unseat Belarusian President Alexander Lukashenko. His Stalinist-style regime has been labeled Europe's last "outpost of tyranny" by the U.S. State Department. Western governments have tried to undermine the mercurial ruler for years, but he has survived thanks to the economic, political, and military support of Moscow. Yet the gas crisis–which lasted for 60 hours before Lukashenko lifted the transit tax–may portend worse relations ahead. A proposed political union–a decade-old plan between Minsk and Moscow to establish open borders, a common currency, and eventual political integration–has been delayed if not permanently derailed. And, without Russian handouts, Belarus's economy will suffer and Lukashenko's power may unravel. Meanwhile, his domestic opposition, emboldened by a strong showing at the polls last year, will gain more strength amid such an economic slowdown. In fact, the irony of the whole situation is that Gazprom, normally the Goliath-like bogeyman in energy disputes, may in fact be doing the West a favor. By squeezing Belarus, it is unwittingly installing the conditions needed for greater political change. As The Wall Street Journal put it, "It's a shame this Russian epiphany didn't happen before Mr. Lukashenko rigged and bought, with Russian energy, his latest 'reelection' last March."
Beehner believes that higher energy costs will "crack the veneer of stability" that Lukashenko has painted over the the country's dire economic circumstances by means of economic subsidies from Russia to the tune of $4 billion annually. He writes:
"The so-called stability of Belarus's economy was the stability of an addict getting cheap drugs," Belarusian economist Leonid Zaiko told Vremya Novostei, a Russian newspaper. Belarus's gas tab is expected to exceed $1 billion in 2007, while inflation could more than double. Without Russian support, Lukashenko cannot keep wages high or pensions paid. Faced with these added economic burdens, Belarusians will agitate for greater political change. And, in contrast with previous years, Belarus now boasts a viable opposition candidate, Alexander Milinkevich, a bushy-bearded former physics professor. In his failed bid for president last year, he called for greater openness in government, future membership in the World Trade Organization, and less integration with Russia. With Belarusians blaming Russians for their energy woes, they may be more amenable to Milinkevich's idea of putting greater distance between Minsk and Moscow.
This reality may "significantly alter Lukashenko's foreign policy" as Belarus is "forced to look elsewhere for cheaper energy and export markets, perhaps even westward." He believes that "political relations between Russia and Belarus may be irreparably damaged" and points out that "some analysts say the gas-price hike signals the Kremlin's growing distaste for Lukashenko's antics and is aimed more at regime change in Minsk than a more equitable gas price" especially since "Putin can't stand Lukashenko." Even if Belarus does not move Westward, he notes, the mess may serve to put the kibosh on any thoughts of union between the two countries. Russia is working on means of circumventing Belarus as a transitway for oil shipments, and dominated by the oligarch class it may end up consuming its oil resources rather than coverting them into military assets. The oligarchs have houses in Europe, they don't see it as an invasion threat. This means they don't see Belarus as a crucial buffer state. Thus, Beehner prescribes:
Instead of criticizing Russia, Europe should welcome the economic pressure on Belarus. Of course, Europeans favor unimpeded flows of gas and energy prices unencumbered by Putin's political whims, but they also would prefer a more democratic and pro-Western government to replace Lukashenko's regime. Brussels has little leverage over Belarus. But it knows that, if Moscow were to withdraw its political, economic, and military support from Minsk, this might bring about eventual political change. Europe finds itself in the awkward position of, at least privately, condoning Gazprom's bully-like behavior. A two-day disruption in its oil supply is a small price to pay for the eventual removal of Europe's last remaining dictator.
Beehner has left two significant factors out of his analysis, which make his thesis all the more compelling.
First, a destabilized Belarus presents a target of opportunity not only for the West but also for Russia, and the oligarchs are not the only political force in the country. There are plenty of neo-Soviet thinkers who rue the day Belarus and Russia were separated, and who would prefer that Belarus return under conditions of subservience. Just as Soviet forces swept into Germany and seized part of it following the fall of Berlin, if the Lukashenko government topples we could easily be faced with a race situation once again for control over Belarus. Beehner's analysis urges us to be ready to run that race.
Second, opposition to what is happening in Russia today should be a matter of bipartisan unity in the United States. The New Republic is generally thought of as a publication of the left, but you can find just the same concern about Russian energy imperialism being expressed on the right, for instance in the Weekly Standard. So we not only have the opportunity to achieve something vital, but to achieve it by working together on a common goal.
In the "Pipe Dream" piece, NewRep special correspondent Joshua Kurlantzick exposes the connection between neo-Soviet nationalism and Russia's only viable powerbase, its energy resources. The nationalists may be interested in destabilizing and recovering their "lost asset" in Belarus (to say nothing of Ukraine and Georgia), but also in seeking to upend Eastern Europe itself. When have we ever heard them recognize that their control over the Baltics, Poland, Hungary, Czech Republic and so forth was wrong-headed or immoral? Viewed in this light, and given that Russia's "president" is a proud KGB spy, European outrage over the Belarus move is entirely appropriate and understandable, even if there is something to be said for keeping it in check so as not to dissuade Russia from further nationalist missteps (on the other hand, foreign opposition might actually encourage the nationalists).
Kurlantzick writes:
In the uproar over the Litvinenko killing, which might signal a renewed foreign presence by Russia's security forces, European nations may be missing the biggest threat from Russia. As the Putin government has consolidated state control of Russia's mighty oil and gas sector, it has gained vast leverage over Europe. As I noted last fall, several factors have led to Moscow's growing resource nationalism. The rising price of oil, which has more than tripled in value since 1999, fills Russia's coffers with cash. Skyrocketing demand, partly due to the emergence of China and India, and the absence of new discoveries of oil and gas, have made Russia's gas deposits, the largest in the world, even more valuable. President Vladimir Putin clearly views energy as a weapon Russia can use to claw its way back to global power, and Putin's recentralization of political control in the Kremlin, which has proven popular with the Russian public, has given him the leverage to crush private oil and gas companies. He followed through, destroying private firm Yukos and tossing its head, Mikhail Khodorkovsky, into a Siberian jail, and then retaking other private companies. Still, until recently, the Russian government seemed wary of dramatically flexing its petroleum muscles outside its borders or with foreign firms. Perhaps it feared it would alienate foreign investment needed to upgrade its oil and gas infrastructure. Perhaps it did not want to ruin its chances to get into the World Trade Organization (WTO), vital to boosting Russian trade. But the Bush administration now backs Russia's entry into the WTO, decreasing Washington's leverage over the Kremlin, and Moscow has begun to wield its petroleum weapon more openly. "Russia since last year has been enjoying some feeling of euphoria, that feeling that we have so much money, so many resources that we can do what we want," Fyodor Lukyanov, editor of the journal Russia in Global Affairs, told The International Herald Tribune.
As a result of this "euphoria," Kurlantzick observes, nationalism has increased and so its economic expression, nationalizaiton. He notes: "In recent months Moscow has directly threatened foreign oil companies. It has refused to let foreigners acquire a stake in Shtokman, a large northern gas field, and it has declined to let other companies access Russian pipelines. It recently forced Royal Dutch Shell to give up its stake in an exploration project on the eastern island of Sakhalin, the largest single foreign investment in Russia. Shell sold its share to its Russian partner for a below-market price. Perhaps because the West needs Russian oil and gas, Moscow's financial markets barely budged after this appropriation of the Sakhalin project."
How long will it be before nationalization fuels the international expression of nationalism, imperialism? Kurlantzick warns: "Europe must pay attention. Gazprom now dominates much of the European market, a chilling realization as Russia becomes more and more authoritarian and less and less predictable. As Vladimir Milov of the Institute of Energy Policy told The Economist, Russian state control [of gas] can also mean 'irrational behavior and decisions.' (State control hurts average Russians, too, who do not benefit from outside investment: The Energy Information Administration noted that "Russia's natural gas sector has been stunted primarily due to aging fields, state regulation, Gazprom's monopolistic control over the industry, and insufficient export pipelines.") In fact, a recent analysis by the Financial Times revealed that Gazprom signed deals or entered into negotiations with more than twelve European nations in 2006 alone. By 2010, the FT predicted, Gazprom alone may control 33 percent of the European Union gas market, leaving an entire continent dependent on the Kremlin. Once that happens, the Litvinenko affair, sadly, might look like a minor problem."
In short, Russia may try to succeed with oil and gas where the USSR failed with nukes and soldiers in consolidating an imperial grip over Eastern Europe, ultimately waging a very literal cold war with Western Europe and the United States. Belarus may be the first battlefield in that struggle, and we can choose whether to fight it there or, like Britain chose to yield ground to Hitler in the early going, wait until the oil and gas bombs start falling all around us.
Sport...
Bjorkman and Mirnyi drop doubles final to Bryan brothers
From:
NST
Max Mirnyi
The top seeded Americans, who lost in the final here in 2004 and 2005 before finally lifting the trophy last year, were on top throughout and never looked like losing.
They served hard and at the body with one player tight on the net to zero in the volleys, allowing the second seeded Bjorkman-Mirnyi team little chance to get through their defences.
They took the first set with a single break in 43 minutes but the second was a tougher affair.
The Bryans, who have made a habit of bumping their chests together after winning crucial points, finally got the break they were chasing in the 12th game.
They ground down Bjorkman's serve to win the title on their sixth championship point in 1hr 33mins.
"We were lucky today (yesterday)," said Bob. "They are a great team but this has been a perfect start to the year for us."
The two teams are great rivals, playing in their seventh straight final against each other.
Bjorkman and Mirnyi had the edge coming into the match, having won their last three meetings, including the French Open final last year.
It was the Bryans' 11th Grand Slam final having won four previously — the French Open (2003), US Open (2005), Australian Open (2006) and Wimbledon (2006) to make them the first doubles team to win all four majors in Open-Era history.
Mirnyi paid them tribute.
"I've said it before — they are the best ambassadors for our sport and they proved it once again," he said
Victoria Azarenka
In other News, Elena Likhovtseva won her second Grand Slam mixed doubles title on Sunday when she combined with Daniel Nestor to beat Belorussians Max Mirnyi and Victoria Azarenka in straight sets at the Australian Open.
Russian Likhovtseva and Nestor, from Canada, were down a break in the second set after winning the first before they rallied, breaking back in the fifth game en route to a 6-4, 6-4 win.
"We played a tough team," Nestor said. "They seem to be winning all your matches pretty easily. We were a little bit worried about that, but we stuck to our game and we executed well."
It was the first win in three Grand Slam finals appearances for the unseeded pair, who were runners up in the Australian and French Opens last year.
Nestor won the 2002 Australian Open and 2004 U.S. Open men's doubles titles, both with Mark Knowles of the Bahamas. Likhovtseva won the 2002 Wimbledon mixed doubles title with India's Mahesh Bhupathi.
Today in Sports
Tennis: Federer makes it look easy A 'Rocky' moment inspires Williams Soccer: Talent shines through on 3 goals
Mirnyi was playing his second doubles final in as many days, and had his second loss. He and Sweden's Jonas Bjorkman lost to American twins Mike and Bob Bryan in the men's final on Saturday.
The wild-card pair of Azarenka, who is 17 and beginning her career, and Mirnyi, who at 29 is a tour veteran, beat top-seeded Americans Bob Bryan and Lisa Raymond and fourth-seeded pair of Bjorkman and Italian Francesca Schiavone to reach the final.
Belarus beat Ukraine twice in biathlon relay
From:
People's daily
Sergei Novikov
Both Belarus men's and women's teams beat Friday Ukraine in the biathlon relay events at the Winter Universiade.
After a slow start, Sergei Novikov beat favorite Ukraine on the second lap to lead Belarus for good in the men's 4x7.5km relay by one hour, 30 minutes and 51.4 seconds.
Ukraine was more than two minutes late than the winners, timing 1:32:55.0, while Russia taking the bronze by 1:34:33.2.
The women's team had an easy win in the 3x6km relay by 1:06:52.1, with the Ukraine being settled for the second by 1:08:11.0
Russia, again, took the bronze by 1:08:58.1 to call the biathlon competitions at the Games.
Endnote...
Belarus Leader Threatens New Oil Duties

From:
Houston Chronical
Lukashenka: "We have to compensate for these losses. We're not going to argue with them, it's their oil. But we will pump this oil without any losses for us,"
President Alexander Lukashenko threatened on Friday to slap fresh duties on Russian oil sent through the nation to Europe unless Moscow sells it oil at a cheaper price _ raising the specter of a repeat of this month's supply cutoff.
The Belarusian leader said the country had not signed an oil delivery contract for February because Russian oil companies were demanding prices above world levels. Belarus will charge a transit fee on Russian oil exported to Europe via its territory by these companies, he promised.
"We have to compensate for these losses. We're not going to argue with them, it's their oil. But we will pump this oil without any losses for us," he said.
Earlier this month, Russia suspended oil supplies to Belarus, disrupting supplies through a Belarusian pipeline to eastern and central Europe. The dispute was sparked by Belarus' decision to impose transit fees on Russian oil in retaliation for hefty Russian duties levied on oil exports to Belarus.
Facing the threat of a full-scale trade war with its powerful neighbor, which its economy is closely tied to, Lukashenko ultimately backed down, agreeing to pay some duties on Russian oil and sharply reducing the profits it had made by refining duty-free Russian oil and exporting the products.
Together with a doubling of Russian natural gas prices, the state budget is losing US$3.5 billion (euro2.71 billion) a year, according to Belarusian estimates.
The oil disruption left lasting doubts in European capitals about Russia's dependability as an energy supplier. Moscow's reputation had been previously damaged last year when a price dispute with Ukraine resulted in temporary shortages of Russian gas to European customers.
Officials at the representative offices of Russian oil companies in Belarus declined to comment.
"Lukashenko is on the verge of despair and the only way out he sees is to blackmail Russia with the threat of a new cutoff of supplies to Europe," independent economist Yaroslav Romanchuk said.
Russian state pipeline operator OAO Transneft, meanwhile, is proposing to build a pipeline capable of carrying 50 million metric tons of oil per year (about a million barrels a day) that would bypass Belarus, the Interfax news agency reported Friday.
The agency cited an unidentified official at the Industry and Energy Ministry as saying that the proposed 1,000-kilometer (625-mile) pipeline would end at the Baltic port of Primorsk and help eliminate risks attached to delivering oil to Poland and Germany.