Oil Wars part II, Belarus AND Russia turn off the oil tap, Europe worries, Oil prices effected, Opinion
Belarus not to let energy blackmailing - Lukashenko
From:
Interfax
and
Belta
Alexander Lukashenko and Metropolitan Filaret during the Christmas divine service. January 7, 2007
Belarussian President Alexander Lukashenko said that he will not let Belarussians to be blackmailed over energy deliveries.
"Energy resources [gas and oil] cannot be a means to blackmail our people. That is why we will be protecting our people in a legal and civilized manner," the president said speaking at a Christmas divine service at the Minsk's Cathedral of the Holy Spirit on Sunday.
"I want to say here in this Cathedral: we did not initiate the USSR collapse. We were not striving for sovereignty and independence. Yet, it happened and the Union was dissolved. The mid 1990s were very hard years. We were left at the crossroads and we chose our path and decided to build our own state. Probably God was with us. We did not ask anyone for anything. And in ten years we managed to rise from knees. I am not saying we have settled all problems – it is impossible under these conditions. Every year, when in this Cathedral to celebrate Christmas I always say – we should not rely on anyone – neither on our friends nor adversaries",
"One has itching fingers today," he said. "Envy is a terrible thing, and one is trying to downgrade our country with no energy resources to the ten-years-ago level," the Belarussian president said.
Belarussians "are a proud people. Protecting our common values during World War II we lost almost one third of the population and not long ago we reached the pre-war population level. It was not easy. Our country was lying in ruins. Our people worked tirelessly. They have deserved to be treated with respect. As the first head of state I cannot let anyone forget about it", he said. "We will overcome any attacks and pressure and will never allow to jeer at us," Lukashenko said.
"Of course, we know what our rivals and enemies want," he said, adding: "We also know the price our friends demand."
Belarus "should pin hopes on neither its friends, nor enemies. We may solve all problems ourselves," he said.
"I have never stated that I will allow the country to be torn to pieces or to be a part of another state; however, I have always called for the union with Russia and Ukraine. And any union becomes real when it is formed on an equal basis" the president said.
"The sovereignty and independence cannot be bought for natural gas or oil. These are things that cannot be sold. And as the head of state I would never dare to do it, as I am well aware of the consequences. We should learn how to live on our land and take care of it. Maybe not for us but for our children." Lukashenko said.
"Despite all difficulties we should live on our land plot, while the sovereignty and independence are sacred things, just like Christian postulates," he said.
"However, we should learn how to live economically. There are people among us who do not think how much energy, fuel and other things cost. Yet, it is important, because we do not have such resources like other countries. And these resources cannot be used as instruments to blackmail our nation. That is why I protect the interests of our people so rigorously. However, we do this legally and in a civilized manner", the president noted.
"You should remember one thing: the government and I will be doing everything possible to protect the achievements we have made. But the envy is a terrible thing. Somebody is jealous that we have managed to bring order to the country within such a short period of time. Somebody wants Belarus to live worse. We will never let it happen. We will overcome all obstacles",
The president is confident that the Belarusians will not have any problems connected with those economic disputes with Russia. "We are determined to settle the problems. You should remember that I will always protect your interests. Whatever the situation is I will be always guided by your problems and interests. Whoever hard it might be I will always be with you and will tell you the truth which is so unpleasant for those who are trying to pressurize us. I cannot let this happen as I represent a proud, freedom-loving and independent nation", the Belarusian leader added.
Alexander Lukashenko expressed confidence that "everything will be normal in Belarus".
The head of state wished happiness and health to all Belarusians.
Poland reports stop in Russian crude oil supplies via Belarus
From:
Interfax
PERN spokesman: All we can say now is that the crude oil does not flow through the Druzhba pipeline
Russian crude oil supplies to Poland were halted Monday, Polish representatives have announced.
"There were some problems last night and all we can say now is that the crude oil does not flow through the Druzhba pipeline," Polish pipeline system operator PERN spokesman spokes Tomasz Zakrzewski told Interfax.
"We have sent questions to the Belarussian side about the reason for halting supplies and when they would be restored, but we have received no response yet," he said.
The Polish side will soon send similar questions to Russia's oil transporter Transneft.
Poland's top two fuel producers PKN Orlen and Grupa Lotos declined to comment on the halt of Russian crude oil supplies.
"We will comment on this in the early afternoon," PKN Orlen spokesman Dawid Piekarz told Interfax.
Lotos spokesman Maricn Zachowicz made a similar statement.
Transneft (RTS: TRNF) representatives contacted by Interfax have been unavailable for comments so far.
In the first quarter of this year Russian companies were planning to deliver 4.61 million tonnes of oil to Poland along pipelines and ship 1.2 million tonnes more by sea.
In a different story, Interfax also reports that since January 6 Belarus has illegally tapped over 79,000 tonnes of oil from Druzhba pipeline meant for consumers in Western Europe, Transneft (RTS: TRNF) company President Semyon Vainshtok has said.
"On January 6 the Belarussian side without warning anyone unilaterally started illegal oil tapping from Druzhba pipeline designed solely for the transportation oil to consumers in Western Europe," Transneft quoted Vainshtok for Interfax on Monday.
Belarus confirms stopping of Russia oil transit to West
From:
Itar-Tass
Russian crude oil exports through neighboring Belarus to western Europe have been cut in the wake of a trade dispute
The Belarussian side has confirmed the stoppage of the transit of Russian oil through the Druzhba oil pipeline. "Oil transit in the Belarussian territory through the Druzhba oil pipeline has been stopped," an informed source in the Gomel Transneft company responsible for the transit told journalists.
The company representative pointed out that oil is currently not pumped towards Poland, Germany and Ukraine and it has been interrupted by instruction of the Belneftekhim corporate group.
The company officials refused to comment to Itar-Tass on issues related to oil transportation to the West.
The president of Russia's Transneft firm, Semyon Vainshtok, says that clients in the west have been affected by actions taken in Belarus, and that the company is seeing what it can do about the situation.
Officials at Belarus' state oil firm say they are "reducing" some of the oil exported. They say withholding the oil is a form of payment for a new tax Belarus has placed on Russian oil exported to the west through the pipeline.
An official of Poland's PERN company that controls the work of the Polish section of the Druzhba pipeline said earlier that Belarus' Gomel Transneft company without warning stopped the pumping of Russian oil though the Druzhba pipeline to Poland and Germany. According to the official, his company immediately requested the Belarussian to report on the reasons for the oil supply interruption. However, Gomel Transneft has not given an answer about possible timeframe of the oil supply resumption.
Poland's oil stock will suffice for 80 days, Deputy Economics Minister Piotr Naimski said in Warsaw on Monday.
In the view of the minister, Poland's energy security is not endangered over the disruption of oil supplies along the Druzhba pipeline to Poland and Germany.
Oil supplies to Poland and Germany through the Druzhba pipeline were stopped overnight to Monday, the Polish news television channel TVN 24 reported. "There are problems" with the supply of oil along the Druzhna pipeline to Poland, officials in the Polish Economics Ministry commented on this.
Russia won't hold talks with Belarus before transit duty is dropped - official
From:
Interfax
Andrei Sharonov
Talks with Belarus will begin only after the illegal customs duty on Russian oil transit is cancelled, Deputy Economic Development and Trade Minister Andrei Sharonov has said on Ekho Moskvy radio.
The decision on talks is most likely to be made "at the level of heads of Cabinets tonight," he said.
"Belarus has cast prudence to the winds by starting siphoning [oil] for Russia not paying the duty it illegally imposed. This looks like a trade war," Sharonov said.
However, Russia has every possibility to introduce reply measures to Belarus. "One should not forget that Russia is the biggest market and No. 1 economic partner for Belarus. Therefore we have the possibilities to apply measures to Belarus and get the duty cancelled," he said.
EU Says Oil Supply OK Despite Russia

From:
Houston Chronical
Andris Piebalgs
Cuts in Russian oil shipments to the European Union through a pipeline in Belarus pose "no immediate risk" to energy supplies in the EU, the bloc's energy commissioner said Monday.
However, Andris Piebalgs said he was seeking an "urgent and detailed explanation" of the cuts from authorities in Belarus and Russia.
Poland's Economics Ministry said the country was suffering disruptions in oil deliveries from a pipeline that crosses Belarus, the result of a dispute between Moscow and Minsk over transit fees. Russia's Interfax news agency reported Belarus had ordered a halt to deliveries of Russian oil that goes via its territory to Germany, Poland and Ukraine.
In a statement read by his spokesman, Piebalgs said he was trying to find out if Slovakia and countries in southeastern Europe were also affected.
The EU energy chief said he was considering calling a special meeting of energy experts from the 27 EU nations to discuss the situation in case they had to draw on oil stocks.
His spokesman Ferran Tarradellas Espuny said Poland had 70 days of reserves and Germany 130 days.
BELARUS TRANSIT TAX RETALIATES TO RUSSIAN CUSTOMS TAX ON OIL EXPORTS
From:
Jamestown.org
Mikhail Fradkov
Effective January 1, the Russian government introduced an export duty of $181 per ton of crude oil delivered to Belarus. Those deliveries had been duty-free until now. Signed by Prime Minister Mikhail Fradkov on December 8, 2006, the decision places oil deliveries to Belarus under the same customs regime as the deliveries to countries that are not members of the CIS Customs Union/Eurasian Economic Community (EurAsEc, which includes Belarus). If those organizations have existed largely on paper until now, they may begin losing even their paper existence as a result of such Russian measures. By raising the cost of oil supplies to Belarus sharply at one stroke, this measure hits heavily at Belarus, but also at Russian oil-producing companies that refine their oil in that country.
On January 3, the Belarus government retaliated by introducing a customs tax of $45 per ton on Russian crude oil in transit to the West through Belarus pipelines, effective also from January 1. The transit had been tax-free until now. President Alexander Lukashenka authorized the introduction of the tax during a cabinet meeting he chaired that same day, televised live. Denouncing Russia's "extremely unfriendly steps," Lukashenka remarked, "They are choking on petrodollars, but they have decided to hit at Belarus" (Belarus Television, January 3).
Belarus transited an estimated 80 million tons of Russian oil to European Union territory in 2006, down by some 10% on the 2005 figure, but still more than a third of Russia's crude oil exports to EU countries. A switch of some Russian oil volumes to Primorsk and the deliberate cessation of Russian deliveries to Lithuania since mid-2006 (and earlier to Latvia) account for the decline in the transit through Belarus in the year just past.
The Belarus Ministry of Foreign Affairs has given public assurances that the tax will not physically affect the transit of Russian oil to EU countries. The EU Commission's spokesman has taken note of those assurances.
The Soviet-era Druzhba pipeline system remains critical to Europe's oil supplies in the absence of a diversification strategy. The mainline originating in Russia branches off in three directions from Belarus: one branch northward to Lithuania and Latvia, another westward to Poland and onward to Germany, and another branch across western Ukraine to Hungary, Slovakia, and the Czech Republic.
According to the management of Russia's pipeline monopoly Transneft, which operates the Druzhba system in Russia, the transit tax just imposed by Belarus is to be levied on Russian oil-producing companies. However, the Belarus Customs Committee on January 6 launched a court case against Transneft for failing to declare goods in transit to third countries and failing to pay customs tax on those goods -- that is, the oil being pumped from the Russian into the Belarusian sections of Druzhba. The Belarus Customs Committee has summoned Transneft president Semyon Vainshtok to appear in the Homel court within 48 hours (Belapan, Interfax, January 6).
Russian oil-producing companies supplied Belarus refineries themselves with more than 20 million tons of crude oil in 2006 (some 17.5 million in the first three quarters of the year), topping the 2005 figure of 19.3 million tons. The leading suppliers in 2006 were Surgutneftegaz with some 30% of the total deliveries to Belarus, Rosneft with 25%, Sibneft (acquired by Gazprom during 2006) with 13%, Lukoil with 11%, Slavneft with 10%, and smaller companies delivering the remainder (Interfax, December 14). Those volumes are traditionally destined for processing at the Mozyr and Navapolatsk refineries in Belarus.
This arrangement has been highly lucrative both for Russian oil-producing companies and for Belarus. The Russian companies, taking advantage of the duty-free export, sent low-priced volumes of crude oil for refining in Belarus, which in turn exported the refined products to Europe at market prices, with high profit margins for the Russian suppliers and the Belarus refineries. Moreover, Belarus charged export duties on the refined products, thus earning a windfall for the state budget. Even so, the Belarus export duties on various types of refined products were all along far lower than Russia's export duties for the same types of products refined in Russia.
With Russia chronically short of in-country refining capacities, it was logical for Russian producers to use the refineries in Belarus. The hitherto-existing customs and tax arrangements made this practice particularly profitable. According to Russian Industry and Energy Minister Viktor Khristenko, Russian oil-producing companies were "scrambling and elbowing each other in order to use this tax shelter" in Belarus (Interfax, December 12). For its part, the Russian government claims to have been losing $4 billion annually in 2005-2006 in tax and customs revenue to the state budget.
Minsk has notified Moscow on January 3 and thereafter that Belarus is ready to revoke the oil transit tax if Russia revokes the oil export duty. Minsk calls for resuming negotiations (interrupted since last November) on sharing the proceeds from the Belarus export duty on the oil derivatives refined in Belarus. It calls for sharing the latter on a 50% to 50% basis and for completing the negotiations within this month.
For its part, Russia wants Belarus to raise its export duties on the refined products to the level charged by Russia and to pay 85% of the proceeds into the Russian state budget.
EXTRA!!!!
Now another side to the fight: Russia halts oil exports to Belarus
From:
Reuters
Russia's pipeline monopoly Transneft said on Monday it was forced to act because Minsk had been siphoning off oil illegally from the Druzhba ('Friendship') pipeline system
Russia, accusing Belarus of stealing oil from a major pipeline, has shut off oil exports to its western neighbour, halting supplies to Poland and Germany and threatening wider disruptions in central Europe.
Russia's pipeline monopoly Transneft (TRNF_p.RTS: Quote, Profile , Research) said on Monday it was forced to act because Minsk had been siphoning off oil illegally from the Druzhba ('Friendship') pipeline system.
The oil supply cut was reminiscent of a stand-off last year between Russia and Ukraine that hit gas supplies to Europe. It escalates a tit-for-tat dispute between Russia and longtime ally Belarus, who have imposed punitive oil levies on each other.
The European Union demanded an "urgent and detailed" explanation, a spokesman for Energy Commissioner Andris Piebalgs said. Europe is heavily reliant on energy powerhouse Russia for its oil and gas and extremely vulnerable to Russian supply cuts.
"The Belarussian side began taking transit oil as payment in kind for a new duty it had illegally imposed," Transneft Vice-President Sergei Grigoryev told Reuters.
"We therefore reduced transit supplies, equal to the amount being taken. We then reached the point where we had to stop supplies completely."
Russia, accusing Belarus of stealing oil from a major pipeline, has shut off oil exports to its western neighbour, halting supplies to Poland and Germany and threatening wider disruptions in central Europe.
Russia's pipeline monopoly Transneft (TRNF_p.RTS: Quote, Profile , Research) said on Monday it was forced to act because Minsk had been siphoning off oil illegally from the Druzhba ('Friendship') pipeline system.
The oil supply cut was reminiscent of a stand-off last year between Russia and Ukraine that hit gas supplies to Europe. It escalates a tit-for-tat dispute between Russia and longtime ally Belarus, who have imposed punitive oil levies on each other.
The European Union demanded an "urgent and detailed" explanation, a spokesman for Energy Commissioner Andris Piebalgs said. Europe is heavily reliant on energy powerhouse Russia for its oil and gas and extremely vulnerable to Russian supply cuts.
"The Belarussian side began taking transit oil as payment in kind for a new duty it had illegally imposed," Transneft Vice-President Sergei Grigoryev told Reuters.
"We therefore reduced transit supplies, equal to the amount being taken. We then reached the point where we had to stop supplies completely."
Druzhba forks on Belarussian territory, and countries served by its southern spur -- including Hungary and Slovakia -- said they expected their supplies to dry up on Monday.
Belarus said it was not to blame for the supply cut.
Russia is the world's second-largest oil exporter after Saudi Arabia. Around 1.8 million barrels per day of Urals crude flow via the Druzhba pipeline system, built in the 1960s to tie communist eastern Europe to Soviet energy supplies.
Transneft head Semyon Vainshtok was quoted earlier by Russian news agencies as saying that the pipeline operator was doing all it could to reroute supplies to European customers.
STOCKPILES
Supplies were cut to PKN's (PKNA.WA: Quote, Profile , Research) Plock refinery in Poland, and in Germany to Total's (TOTF.PA: Quote, Profile , Research) Leuna unit and Schwedt, owned by a group including Ruhr Oel GmbH, Shell Deutschland Oil GmbH (RDSa.L: Quote, Profile , Research) and AET.
German Economy Minister Michael Glos expressed concern at the pipeline closure, adding he expected deliveries to resume completely as soon as possible. Germany gets 20 million tonnes a year, or one-fifth of its oil imports, via Druzhba.
But Poland's government was less optimistic. Deputy Economy Minister Piotr Naimski said there was no sign from the Russian or Belarussian sides as to when Druzhba might resume operations.
In Brussels, a spokesman for EU Energy Commissioner Piebalgs said: "We have contacted the Russian and Belarussian authorities and demanded an urgent and detailed explanation for this disruption."
German and Polish officials moved to give assurances that oil refiners had ample stockpiles of crude oil to tide them over. Poland has enough crude in storage to cover 80 days' supply, while Total said Leuna had "abundant" reserves.
European oil markets rose, with Brent crude futures gaining by $1.08 to $56.71 per barrel in London. But oil traders appeared relaxed, for now at least, given ample oil in storage.
"I don't see any market reaction yet, although it'll probably come," one fuel oil trader said. "It's a bit of a shock right now, but the market is not responding that fast; we've got used to this kind of thing."
Belarus is ready to cancel duties for oil transit through the territory of the country, in case Russia would agree to lift customs duties for exported to Belarus
From:
Charter '97
Belarusian prime minister Sergey Sidorsky
"The Belarusian side is ready for a constructive dialogue on settling problems of oil deliveries to Belarus, including lifting imposed compensatory measures in case the reasons that have fostered them would be abolished," Belarusian government comments as quoted by Interfax.
In his turn, state secretary, deputy minister of Trade and Economic Development Andrei Sharonov, confirmed the last initiative of Minsk, NEWSru.com informs. As said by him, a letter from Belarusian prime minister Sergey Sidorsky had been received. Mr Sidorsky writes that Belarus is ready to send its representative to Moscow for negotiations on Russian oil transit terms on January 9. "Sidorsky is ready to arrive to Moscow on January 10," Sharonov said.
The official underlined that Russia is not ready to agree on paying customs duty for oil transit through Belarus. "This duty cannot exist because of its economic nature, the way of its imposing and owing to bilateral agreements," the state secretary, deputy minister said.
Belarusian Council of Ministers stated that "on December 8, 2006 Russian government ruled to impose export duty for crude since January 1, 2007 unilaterally, without preliminary notice". Thus, as Belarus believes, a number of bilateral and international agreements on non-collection of duties in bilateral trade have been violated".
The Belarusian government notes that the actions of the Russian side "have destroyed the established trade connections and notably deteriorated the economic conditions of oil refining industry of Belarus". "In this situation Belarusian government had to take steps to prevent further economic loss to Belarus and a shortage of fuel and energy," the document explains.
The Belarusian government introduced customs clearance for oil transported through Belarus oil trunk pipelines without collecting customs processing fee, unlike in Russia.
"A special tax introduced by the decree of the Council of Ministers on December 31, 2006 is paid for oil transportation and is not a customs duty," the comment adds.
The cabinet said that Belarus is the owner of all oil pipelines running through its territory and has the right to charge the transit fee.
Minsk decided to introduce a duty of $45 per ton on Russian oil that transits Belarus` territory to offset the losses that the country is likely to suffer after the Russian government last month imposed an export duty on crude oil supplied to Belarusian refineries.
Oil prices fall on mild weather concerns despite possible EU, OPEC supply cuts

From:
IHT
If the Russia-Belarus dispute continues, European energy supplies could tighten and cause a bounce in prices
On Monday, the energy markets had initially bounced higher on news that Russian oil exports to Europe through neighboring Belarus were halted, causing the two countries' trade dispute to affect other European countries including Germany and Poland.
Traders later brushed off the news, though, as EU energy chief Andris Piebalgs said the situation posed "no immediate risk" to energy supplies in the European Union. Refineries in the EU maintain strategic oil stocks.
OPEC's anxiety over recent price declines wasn't enough to keep the energy markets stoked, either. Citing a senior OPEC source, Dow Jones Newswires reported Monday that members of the Organization of Petroleum Exporting Countries have begun talks on the potential need for a further output cut in response to a 10 percent drop in oil prices since the beginning of the year. OPEC had no immediate comment.
If OPEC announced another production cut — on top of the 1.2 million barrel-a-day reduction that began in November, and the 500,000 barrel-a-day cut set to begin Feb. 1 — prices would likely rise. Still, OPEC's previous cuts haven't been able to keep crude prices above $60 a barrel for long, largely because many traders doubt that the cuts are fully enforced.
If the Russia-Belarus dispute continues, European energy supplies could tighten and cause a bounce in prices. Also, prices are likely to get a boost ahead of the spring driving season.
Bentz predicted that crude prices could fall as low as the $52-$54 range in the short-term, but will probably rally back into the $60-$65 range, given the usual seasonal swings and the potential for supply cuts by OPEC.
James Cordier, president of Liberty Trading Group in Tampa, Florida, also said prices would probably bounce back to $60-$65 as the spring approaches. But, he added, they aren't likely to go much higher than that, as a mild 2006 hurricane season and the recent warm winter weather have left the United States with a supply glut.
"2007 will not be a year of new records for energy prices," Cordier said.
In Other News...
Belarus opposition leader accuses traffic cops of harassment
From:
Monsters and Critics
Highway cops stopped Aleksander Milinkevich's car six times over the weekend
The leader of the Belarusian opposition accused the national traffic police of systematically harassing him during a campaign trip, the Belapan news agency reported Monday.
Highway cops stopped a vehicle carrying Aleksander Milinkevich, a former physics professor, six times over the weekend on a variety of pretexts.
Possible charges aside from routine identification paper checks included travelling while intoxicated, the vehicle's alleged involvement in a past traffic accident and not wearing a seat belt. Milinkevich was a passenger.
The stops lasted from a few minutes to several hours including side trips to the local police station.
As a result, Milinkevich repeatedly arrived late or failed to show at pro-democracy campaign rallies scheduled on Saturday and Sunday in Belarus' central Gomel region.
Milinkevich accused the Belarusian government of 'fearing even the smallest discussion' of issues facing Belarusian voters, and of trying to prevent him from publicly supporting opposition candidates in the run-up to the provincial poll.
'A government that lives in fear, cannot live forever,' he said.
Other official harassment reportedly included police refusal to admit Milinkevich into a convention hall with voters in the town Mozyr on Sunday, on grounds he arrived too late.
Police also attempted to ban a meeting between Milinkevich and Mozyr citizens after the hall's doors were opened, and threatened people speaking with Milinkevich with possible charges of violating public assembly law.
Some 200 people defied police instructions to speak with Milinkevich under heavy rain, according to the report.
Belarus, Venezuela to consider draft convention on avoiding double taxation
From:
Belta
Venezuelan president Hugo Chavez
On January 5, head of state Alexander Lukashenko signed a decree in which he approved the draft convention between the governments of Belarus and Venezuela on avoiding double taxation and prevention of tax evasion (pertaining to taxes on revenues and property) as a basis for negotiations.
As the presidential press-service explained to BelTA, the convention is coined to improve relations between Belarus and Venezuela in the sphere of taxation by means of granting each country a right to levy taxes on certain types of revenues generated by legal entities and natural persons of one country in the other country with a view to avoiding double taxation and preventing tax evasion.
The document defines the order of paying taxes on real estate, revenues, profit, of paying per capita tax, taxes on property and the way taxation agencies of the two states are to exchange the relevant information.
Larisa Kondratova, deputy minister for taxes and duties of Belarus, has been authorized to head the Belarusian side in the negotiations.
Opinion...
Andrey Piontkovsky: Union-State Game Over
From:
Charter '97
Andrey Piontkovsky
The events in Moscow when , actually on the New Year eve the bilateral agreements resulting in the more than double price raise for gas deliveries from Russia to Belarus were signed in Gazprom have been the prime news for the mass media worldwide for already a fortnight. Among those who have paid special attention to the actions are not only European ,Russian and Belarusian news channels. The American press has also closely followed the situation.
It was Andrey Piontkovsky, a well-known Russian political scientist, who was asked by the Russian service of the Voice of America about the new emphasis in the bilateral relations resulting from the new stage of the gas battle between Minsk and Moscow .
"It seems to me that this New Year deal has put and end to the lengthy ten year "union-making farce" between Russia and Belarus"- he replied. –Actually, Lukashenko is a unique politician in the post-Soviet space. He created a peculiar business: I am selling to Moscow a promise to marry it and Moscow, in its turn, is subsidizing my non-efficient economy. He had succeeded in that for quite a long time, but ,finally, Moscow got fed up and started responding very toughly, making him enter the Russian Federation, that is, stop bluffing but continue the union-state game seriously."
"As far as it is known to me ,-says Piontkovsky,- the Kremlin's politics during the last half –a- year was aimed at making Lukashenko with a "gas gun" at his temple refuse the idea of Belarus independence . They failed .He didn't give up. But the outcome is very questionable : what did he really stand for , for the sovereignty of Belarus or for his own ambitions? What really matters is the result."
Piontkovsky's answer to the question on how the last events will affect the future of the so-called "union state" was as follows:" Most fundamentally, Lukashenko did understand that he would not be paid for his promises any more, and Putin did understand that Belarus was not going to enter the Russian Federation. For this reason "the uniion-state" game becomes senseless for both of them."
"I'll dare to do the thing which the experts are not recommended to do at the beginning of the year,- the Russian political scientist continued,- I'll say that, first of all, this year no referendum on the common constitution will happen . And ,most of all, in this transition year Moscow will pursue no "active actions "( there is such a specific term for the people in power) towards Belarus but it will be watching how a serious crises unavoidable under the new economic conditions will be developing in Belarus. Because Lukashenko's soviet economy , in general, with all its remarkable achievements was based on one condition: low prices for energy."
It seems that the forecasts of the expert are coming true and the energy conflict between Russia and Belarus is developing. Minsk has introduced custom's duties on the Russian oil transported through Belarus to Western Europe. As Sergey Sidorsky ,the Prime-Minister of Belarus declares, since the 1st of January the duty amounting to 45 dollars for a ton was introduced . Evidently, it was Minsk's response to Russia's doubling of the gas price .
The Russian power circles declared that this step on the Balarusian side contradicted the applicable bilateral agreements. It is also to be mentioned that on the New Year eve Russia introduced export duties on crude oil, delivered to Belarus itself. Moscow justified its actions by the fact that Belarus was buying the maximum possible amount of oil on favorable conditions, processed it and then resold it to Europe on market prices. As we see, the economic conflict between Moscow and Minsk is becoming more acute.
Russia's oil-fueled neo-imperialism
From:
Rocklin Today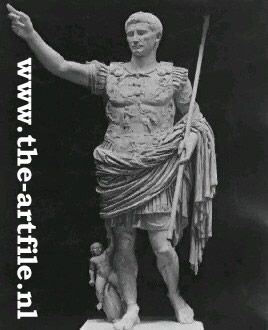 Augustus Ceasar
A year ago, Ukraine, Belarus and western Russia were having their coldest winter in a quarter of a century. Every morning in Moscow, dozens of alcoholics were found lying on sidewalks, frozen to death. This winter, so far, has been very mild. But one thing hasn't much changed in 52 weeks. Last year, Russian President Valdimir Putin was threatening to shut off Russian gas to Ukraine on New Year's Day, and did. This year he has been threatening to stop the gas flow to Belarus.
Except for the common markings of a bully, Mr. Putin's treatment of Ukraine last year and Belarus this year are of different political complexions. In Ukraine, Mr. Putin had made a sweetheart gas deal in 2004 with Viktor Yanukovych, his preferred Ukrainian pro-consul. When the Orange Revolution overturned Mr. Yanukovych's fraudulent election as president and installed the pro-Western Viktor Yushchenko, a petulant Mr. Putin reneged on his deal with Mr. Yanukovych and demanded immediate price increases. Ukraine thus froze until President Yushchenko declared the Putin-Yanukovych pact binding, and began siphoning off gas bound for influential countries such as Germany.
Their protest ended the shut-off; for his part Mr. Yushchenko accepted a compromise very much biased in Russia's favor.
In the case of Belarus, President Alexander Lukaschenka is no renegade democrat. Propped up by cheap Russian gas, he has been a Putin puppet for years. Why, then, would Mr. Putin now threaten to cut off gas to his country, which is colder than Ukraine.
The answer seems to be twofold. First, with Russia's petroleum and gas exports abounding, President Putin doesn't need to give President Lukaschenka below-market gas to keep him in line. Secondly, and more importantly, Mr. Putin wants to return what used to be called White Russia to Russian provincial status.
Gazprom, the Russian gas cartel, owns the pipleline that carries gas through Belarus to Western Europe.
But the Russians seem to want more than legal title to the pipeline: They want sovereignty over the pipeline, and by extension, over the country. Mr. Putin has one good argument that any American can understand: Fifteen years after the fall of the Soviet Union there is no reason why the largest of the defunct Soviet Socialist Republics should still be subsidizing energy to any of the 14 smaller ones. A planned transformation to market pricing should have been effected a long time ago. By now this would have benefited the smaller states by forcing them to make their industries more energy-efficient. But Mr. Putin's bullying use of Russian gas and oil, accompanied by mendacious propaganda against countries such as Georgia, Kyrgystan, Latvia and Moldova, as well as Belarus and Ukraine _ countries that only want their national independence _ is unvarnished neo-imperialism. The European Union and the Bush administration seem inclined to wring their hands and look away to protect their own supplies of Russian energy.
Mr. Putin negotiates with the West and should not be insulted gratuitously. But after the Napoleonic Wars, two World Wars and the Cold War, the lesson of history is that a policy of pure appeasement is lunacy.
Oil Wars: Russia vs. Belarus and Europe
From:
huliq.com
Vladimir Dubchak: Europe could face oil shortage
Europe could face oil shortage due to Belarus and Russia dispute over oil prices. So called "Drujba" ( Rus. Friendship) oil pipe become subject to trade war.
European countries report oil shortage on the oil pipe coming from Belarus. According to Poland officials they will seek reimbursements for the shortage.
Current dispute at the oil pipe "Drujba" (rus. Friendship) Russian oil pipe that transits oil from Russia thought Belarus into Poland and Germany could aggravate Western Europe oil supply.
In a statement Russian oil company Transneft blame official Minsk in illegal oil draw. In the recent interview to NTV Semen Vainshtok called Belarus to keep international agreements and standards. It is looks like trade war said Russian Minister of Trade and Development Andrey Sharonov. Recently Belarus imposed tariff on Russian oil in the wake of Russians to attempt to increase oil prices for Belarus.
Belarus is nuber one strategic trade partner with Russia often called "assembly line" , as Belarus produces machinery and heavy equipment for Russian Federation.
Sport...
Belarusian freestyle skiers to compete in World Cup II
From:
Belta
Timofei Slivets
Belarusian freestyle skiers have left for Deer Valley Resort, the USA where they will compete in World Cup II.
The Belarusians have got to a good start this season. They have won two aerials medals at World Cup I in Jilin Beida Lake, China. Timofei Slivets of Belarus scored 219,46 points to settle for the second place, Alexei Grishin came on third with the total score of 206,26 points. The gold medal went to Canada's Steve Omischl (227,77 points).
In the ladies' aerials Belarus' Alla Tsuper ended in fifth, Assol Slivets was seventh. Li Nina of China picked up gold.
The world freestyle skiing championships will be held in Italy at the end of January.
End Note...
Belarus unswervingly abides by its obligations concerning freedom of transit
From:
NLIPRB
Belarus unswervingly abides by its obligations in the sphere of freedom of transit across its territory, said Andrei Popov, spokesman for the Belarusian foreign ministry, when commenting upon the government's decision to impose a duty on transit of oil across Belarus.
Some 50 per cent of all Russian oil coming to Europe crosses Belarus, he said. "Once again we would like to confirm our strong commitment to the principles of freedom of transit. The contract on the supplies of Russian gas to Belarus signed on December 31 and on its transit to countries of Europe is a clear manifestation of our responsible attitude to European partners who are interested in stable and guaranteed supplies of the hydrocarbonic fuel and energy resources from Russia across our country," Andrei Popov said.
According to the spokesman for the Belarusian foreign ministry, the duties on the transit of Russian oil across Belarus have been imposed in response to the Russian government's decision to enforce customs duties on the oil imported by Belarus. Because Russia has been drawing out consultations, the issue concerning the supplies of oil to Belarus as well as the issue concerning the sharing of export customs duties on oil products have not been settled yet.
"Belarus has taken such a measure because its Russian colleagues violated international obligations in the sphere of Belarusian-Russian relations, namely those concerning free trade, the setting up of a customs union, unification and creation of a single system of tariff and non-tariff regulation and obligations securing equal business terms for economic entities," Andrei Popov said. The Belarusian side has also been guided by international law, he added.
Summing up his statement, the spokesman for the Belarusian foreign ministry stressed that the actions of the Belarusian side were not aimed to put limits on the transit of oil.