Gas Wars III: The empire strikes back; $45 tax on Russian oil, Threat to Union State?, Opposition woes, Blogs
Government approves major targets of socio-economic development forecast of Belarus for 2007

From: Belta
The president playing with the team of the Head of the Belarusian State in a match with the guests from Ukraine in the Palace of Sports
On December 28, 2006 the government of Belarus passed resolution #1738 to approve the major targets of the socio-economic development forecast of the Republic of Belarus for 2007.
The document sets out the yearly and quarterly targets for all ministries, concerns and committees in 2007. Their implementation would help fulfill the most important parameters of the socio-economic development of the country in 2007 approved by Decree #704 of the President of the republic of Belarus of November 30, 2006.
As BelTA has been told in the Council of Ministers Office, the republican bodies of authority, oblast executive committees and Minsk city council have been tasked to implement a set of measures to meet major targets in 2007. The ministries of economy, statistics and analysis and other government bodies will monitor and control the achievement of the yearly and quarterly targets of the socio-economic development forecast.
New targets have been included in the list of most important parameters of the socio-economic development for 2007. Thus, the foreign trade surplus is projected at $500-600 million. The labour productivity is expected to grow by 7-8.6 per cent. The number of people working for the national economy is projected to total 4,375-4,448 millions.
In 2007, GDP is forecast to grow by 8-9 per cent from 2006. The industrial output will go up by 7.5-8.5 per cent, agriculture production – 6-7.5 per cent, capital investment – 14.5-17 per cent. The manufacture of consumer goods will increase by 8.5-9.6 per cent from 2006, including foods – 9-10 per cent, nonfoods – 8-9 per cent.
Under the balance of payment methodology the foreign trade in goods and services will surge by 10.8-12 per cent, including exports – by 13.2-14.5 per cent, imports – 8.5-9.5 per cent.
The 2007 forecast projects the 7.5-8.5 per cent growth of real incomes of people. Retail trade will up by 9.5-10.5 per cent, paid services to the population – by 9-10 per cent.
Product profitability is projected at the level of 14.5 per cent. The GDP energy intensity will reduce by 6-7 per cent.
In 2007, 4,2-4,7 million square meters will be commissioned involving all sources of financing.
President of Belarus Alexander Lukashenko has instructed the government to do everything possible to achieve all goals planned for the current year and the five-year term.
"You should know: if we do not meet all goals planned for the current year we will fail hitting the targets for the whole five-year term. And that means that the living standards of the population will drop", the head of state stated today at the meeting on providing this country with energy resources.
The president demanded to utilize the production facilities of the Belarusian oil refineries to the full, to ensure their competitive power and to satisfy the fuel needs of the country.
When addressing prime minister of Belarus Sergei Sidorskiy the head of state underlined: "Take any decisions and consider them to be my decisions. If somebody hampers your work – inform the prosecutor general".
Aide to the president Sergei Trachev will control fulfillment of the president's instructions.
In related news, On January 3, president of Belarus Alexander Lukashenko held a working meeting focusing on the issues concerning the provision of the country with energy resources. Attending the meeting were government officials and members of the Presidential Administration.
What should be done in long-term perspective to guarantee stable supplies of crude oil to Belarus given the present-day situation was the item which topped the agenda of the meeting.
During the meeting the head of state pointed to unfriendly steps taken by Russia at the end of last year when it pushed up prices for gas and oil. The president said he had had to instruct the premier to sign a contact for the supplies of gas on unfavorable terms for Belarus because the government of Russia had promised to settle the oil issue once a contract on the supplies and transit of gas was signed.
Belarus had agreed to share duties on light oil products made from crude oil 50/50 with Russia, he said. After that Mikhail Fradkov said that once a gas contract was singed, the issues concerning the supplies of oil to Belarus, sugar to Russia and others would be settled too. But those issues have not been settled yet, the president said.
As he added, he had instructed the premier that Belarusian oil refineries should be fully supplied with oil. The president talked to members of the government and said any proposals would be closely considered in that respect.
But the head of state put forward two conditions: first, oil refineries should work at 100 per cent capacity since the performance of the refineries directly influences other related economy branches and stopping oil refineries would mean stopping half of the country's economy. And, second, there must be no shortage of oil products in Belarus be it gasoline, machine oils or other related products.
Belarusian President Lukashenko lashes out at Russia over energy prices
From: IHT
Lukashenka: "If they are drowning in petrodollars and other currency income and have decided ... to place us in conditions worse even than Germany and other European countries, then let's ask this rich Russia to pay us for our services,"
Belarusian President Alexander Lukashenko lashed out angrily at the Russian leadership over energy price increases, calling its conduct "shameless," and his government said it was slapping a customs duty on Russian oil pumped across its territory to Europe.
The oil transit fee and the fiery remarks came after Belarus averted a New Year's Day cutoff of Russian natural-gas supplies by grudgingly agreeing to pay twice the previous price this year and even more in the future, and appeared aimed at prompting Russia to scrap a new customs duty this year on oil exports to its neighbor.
Belarus has stopped importing Russian oil as it seeks to persuade Moscow to reconsider the duty of US$180 per metric ton, saying the additional charge makes oil purchases too expensive and could badly damage the economy.
"If they are drowning in petrodollars and other currency income and have decided ... to place us in conditions worse even than Germany and other European countries, then let's ask this rich Russia to pay us for our services," said an agitated, pale-looking Lukashenko, shouting at times in televised remarks during a government meeting on Wednesday.
Later, Prime Minister Sergei Sidorsky told a news conference Belarus has imposed a customs duty of US$45 (€34) per metric ton on Russian oil crossing Belarus, also effective Jan. 1. According to government figures, nearly 79 million metric tons of Russian oil transited the nation's pipelines last year; it goes into EU nations including the Baltics as well as Ukraine.
Lukashenko said he had ordered the government "to send Russia a proposal on payment for everything they get here for free — from military facilities and transit."
"Sovereignty and independence will not be sold for any amount of natural gas or oil," he said while attending an Orthodox Christmas service in Minsk.
"Never and nowhere did I say that we would hand over our country to be broken up and incorporated into another one," Lukashenko said, adding that he was ready for union only "on equal terms."
The trade disputes reflect severe strains in ties between the two former Soviet republics, which go back centuries and remained very close after the 1991 Soviet collapse but have been frayed in recent years by a power struggle between Lukashenko and Russian President Vladimir Putin's Kremlin.
Belarus is a key Russian military ally and buffer against NATO, and the nations agreed a decade ago to form a close union. But the recent energy pressure suggests the Kremlin is growing tired of supporting Lukashenko, who has resisted efforts to grant Moscow more control over his country and its economy.
Lukashenko, who gave in to long-standing Russian pressure to sell a half share in his country's gas pipeline system as part of the gas price agreement signed in the final minutes of 2006, said that he had fulfilled Russia's demands and now wants Russia to fulfill his.
He said he had issued Sidorsky "a direct order to sign an unfavorable agreement on gas" because, he claimed, Russian Prime Minister Mikhail Fradkov had promised that reaching a gas deal would bring a resolution to disputes on the oil customs duty and what Belarus says is blockage of its sugar exports.
The customs duty would deprive the Belarusian government of major profits it has reaped by exporting oil products made from cheap Russian oil.
The outspoken Lukashenko said it would bring the oil price to levels that would put "millions of people in Belarus" out of work — an apparent reference to refineries that are now operating on reserves and other industrial enterprises that could be affected in the nation of 10 million.
He said Belarus is ready to evenly share revenues from the oil products it sells.
Belarusian officials have said they are hoping for a favorable resolution to the oil dispute by mid-January. Russian officials have said little about the issue and could not be reached for comment late Wednesday, during a holiday that ends next week.
Russian authorities have virtually halted imports of Belarusian sugar as of Jan. 1, Ivan Danchenko, head of the state-run agricultural production concern Belgospishcheprom, said Wednesday, adding that Belarusian sugar producers have lost some US$2 million (€1.5 million).
Sugar made from Belarusian sugar beets is not subject to Russian customs duties. Belarusian producers began experiencing problems with exports late last year, amid Russian suspicions that they were sending Latin American-produced cane sugar to Russia in the guise of beet sugar to avoid customs duties.
Belarus, Russia entrenched in a bitter energy row
From: Reuters
Belarussian President Alexander Lukashenko slapped on Wednesday a $45 per tonne fee on Russian crude oil pumped via Belarus to Europe. The decision is effective from Jan. 1, 2007
Belarus, feuding over energy with chief ally Russia, on Saturday subpoenaed the head of Moscow's oil pipeline monopoly Transneft to appear in court over administrative charges of illegal oil transits to third states.
Russia's Economy Ministry meanwhile handed a note to the Belarussian ambassador to Moscow, urging Minsk to scrap transit fees on Russian crude transits which it said were threatening stable supplies to consumers in Western and Eastern Europe.
Belarussian President Alexander Lukashenko slapped on Wednesday a $45 per tonne fee on Russian crude oil pumped via Belarus to Europe. The decision is effective from Jan. 1, 2007.
In a sign the crisis was deepening, Belarus' state customs service said on Saturday it had sent a court subpoena to Semyon Vainshtok, president of Russian crude pipeline monopoly Transneft, ordering him to face a Belarussian court on Jan. 8.
"Breaching the legislation in force, Transneft has moved through Belarus' customs borders its commodity -- crude oil -- to third states without declaring it and paying a respective customs fee," a Belarussian customs official told Reuters.
"A protocol on administrative violations committed by Transneft President S.M. Vainshtok has been compiled by customs officials and its copy sent to the company's headquarters."
If found guilty, Vainshtok would have to pay a fine of between 100 and 500 Belarussian minimum wages. A minimum monthly wage is equivalent to around $15 in Belarus.
Transneft Vice-President Sergei Grigoryev told Reuters: "Today is a day-off. We have not received any telegrams from Belarus." He did not elaborate.
Russia is the world's second largest oil exporter and the Druzhba pipeline running via Belarus supplies around a fifth of Germany's demand as well as feeding Poland and other central European countries.
TIT-FOR-TAT
Moscow earlier this week forced Minsk to sign a deal doubling the price of imported Russian gas. In December, Russia slapped a full customs duty on all crude all exports to Belarus.
Russia calls Belarus' oil transit fees unprecedented and contradicting economic agreements between the two sides.
Moscow, which has long planned but never forged a union state with its Slav neighbour, says it was forced to charge Belarus an export duty on imports of crude oil, because it is being refined and unfairly sold at a profit on to Europe.
Moscow has also suspended white sugar imports from Belarus, accusing it of dumping cheap cane sugar on the market. Russian Deputy Economy Minister Andrei Sharonov said the government had discussed with the Belarussian ambassador the possibility of talks with an official Belarussian delegation in Moscow on Jan. 9.
He told Russian NTV channel a 'peaceful scenario' may be found to scrap oil transit fees.
But, he added, otherwise "we will have to seek adequate measures ... to make our Belarussian partners look more seriously at the situation in which they have put Russia and Russian firms having contracts to supply this crude to Eastern and Western Europe".
The Russian Trade and Economic Development Ministry however summoned the Belarusian ambassador to a meeting where a note calling for immediate cancellation of the duty was delivered, Russian news agencies said, citing Deputy Economic Development Minister Andrei Sharonov.
If the duty is not rescinded "we will have to look for adequate measures that will make our Belarusian partners give a more serious look to the situation," he was quoted as saying by the news agency Interfax.
Belarus's economy is still largely run on a Soviet-style command system and its industry relies heavily on cheap energy imports to remain profitable.
Duma deputies criticize Belarus for imposing duty on Russian export oil
From: INterfax, Itar Tass
Vladimir Pekhtin
Belarus's decision to impose a customs duty on Russian export oil transited through its territory to the West will have a negative impact on economic and political integration between the two countries and will obstruct the establishment of a union between them, State Duma Deputy Chairman Vladimir Pekhtin told Interfax on Friday.
Pekhtin suggested that, as the Russian and Belarussian nations are seeking to unite, all economic matters should be based on international agreements and understandings existing between the two countries.
"I hate to think that Belarus might be trying to escalate tensions between the two countries. All economic matters should be resolved in the spirit of partnership and should comply with market principles," Pekhtin said.
Duma economic policy, enterprise, and tourism committee deputy head Alexei Likhachyov pointed out that any decision made by the Belarussian authorities retroactively is in fact illegitimate.
Russian-Belarussian relations are multifaceted, and it is difficult to say now how the measures taken by Belarus could affect the development of the relationship between the two countries in the future, he said.
Likhachyov cited problems that already exist in relations between the two countries, particularly protectionist measures that Belarus has imposed on Russian goods and restrictions on the use of Russian capital in that country.
"The decision made by the Belarussian authorities will lead to an increase in the number of negative factors aimed against Russian business. The measures imposed by Belarus will not help set up a unified state," he said.
Belarus however denies destroying by its acts the customs union with Russia.
"The answering measures in the energy dispute are absolutely logical and do not contradict the international law," the chief of the Belarussian president's press service, Pavel Legky, told Itar-Tass on Friday.
He called "untrue" statements by some of Russian officials who said that Belarus is destroying the customs union.
"By introducing an export tax on crude oil and using a whole range of restrictive measures on Belarussian sugar violating the intergovernmental agreement that envisages not using measures of non-tariff regulation in mutual trade, the Russian side in fact has begun destroying the customs union," Legky said.
"It should be clearly seen who is violating the accords on free trade between the two countries. Its quite apparent that it is not Belarus," he stressed.
Belarus Can Close Border with Russia
From: Charter '97
Anatol Krasutsky. "The steps of the both sides in the issue of Russian oil deliveries to Belarus are striking at the foundation stipulated in the framework of the "union treaty"
An escalating conflict in trade and economy sphere between Belarus and Russia is undermining the foundation of the "union state" and could finally lead to establishing a full-fledged customs frontier between the states, told a deputy chairman of the Commission on International affairs and ties with the CIS of the "chamber of representatives" of the "national assembly" Anatol Krasutsky. "The steps of the both sides in the issue of Russian oil deliveries to Belarus are striking at the foundation stipulated in the framework of the "union treaty", and affect the fundamental pillar of the union contraction, the customs union," A. Krasutsky said to Interfax on Thursday.
The deputy of the "chamber of representatives" believes that one of the main reasons of actions taken by Russia in gas and oil deliveries to Belarus is a desire of the Russian side to obtain "tasty morsels of Belarusian property". "Russia has accumulated rather powerful economic leverages and muscles thanks to receiving billions of petrodollars which to be invested somewhere. And there are attractive branches of economy in Belarus, which are attractive for Russian business, like oil refining, Beltrasngaz, Belaruskaliy, Belarusian metallurgic plant," A. Krasutsky said. In this connection, as said by him, "we are witnessing an economical pressing by the Russian Federation".
The deputy head of the parliamentary commission thinks it is well-grounded and suitable for the Belarusian side to introduce customs duties for Russian oil transit through Belarusian pipelines as a reaction to introducing export duties for oil deliveries to Belarus. A. Krasutsky also believes that this situation could have been avoided if the sides settled the problem of sharing export duties for Belarusian oil products on time. "In this case the Belarusian government was not sufficiently flexible in those issues, having showed overconfidence," A. Krasutsky said.
"Russia has clearly demonstrated an intention to build economic relations with Belarus on market principles. That is why the desire of the Belarusian side to bill Russia for all services provided by Belarus seems entirely justified," the MP said. In this way he has commented on the demand of Alyaksandr Lukashenka to raise the question on "Russian oil transit through Belarus, on costs of this transit, on payment for land under gas and oil pipes, and to raise question about Russian property in Belarus".
A. Krasutsky has supposed that "the next step of Russia would be increase of railway tariffs for Belarus". "Exchange of pinpricks would continue until the relations would be levelled off and based on market prices, or until we establish a border which would switch these relations onto a normal civilized tracke," the "parliamentarian" said.
In 2006 Belarus launches first deliveries of buses and refrigerators to Hungary
From: NLIPRB
The Maz 103
In 2006 Belarus dispatched trial consignments of buses and refrigerators to Hungary, BelTA was told in the embassy of Belarus in Budapest.
Last year 11 MAZ-103 buses worth of $1 million were delivered to the Hungarian town of Debrecen. The exports of big MAZ-105065 buses to Hungary are especially promising, the Belarusian diplomatic mission believes. this bus model was successfully presented in Budapest in December 2006.
In January-November 2006, Belarus executed first deliveries to Hungary of refrigerators worth $300 thousand.
Belarus also expanded its exports of metal products to Hungary (98.4 per cent up as against the same period of 2005), salt (56.4 per cent), potash fertilizers (48.5 per cent) and lumber (43.5 per cent). For the 11 months of 2006 the Belarusian exports to Hungary (apart from oil products) came to USD 19 million, or up by 42.2 per cent on the same period of 2005.
The trade between the two states is expected to reach USD 195-196 million in 2006.
In 2007, the Belarusian embassy will continue working on diversifying the Belarusian exports and on promoting Belarus-made high-tech goods to the Hungarian market, the diplomatic mission informed.
Belarus first animal products QA lab to be set up in Vitebsk
From: NLIPRB
By the end of the year a laboratory is supposed to be set up in Vitebsk to monitor the quality of animal products, rector of Vitebsk Veterinary Medicine Academy Anton Yatusevich told BelTA.
In his words, the lab will be set up on the basis of the academy with a view to improving the quality of animal products and the competitive ability of Belarusian foods on the international market. The lab will provide research assistance as well as new QA methods and other scientific support to the labs every processing company has. It will be the first Belarusian lab of this level.
The new state agency will be staffed by the best employees of Vitebsk Veterinary Medicine Academy.
The project's cost is estimated at about Br1 billion. The project's implementation has just begun, added Anton Yatusevich.
Russia, Belarus spat makes China's gas price hike likely
From: People's Daily
NDRC estimates show that China's demand for natural gas will rise to 100 billion cubic meters in 2010. The country's natural gas output was 50 billion cubic meters in 2005
When Belarus reluctantly accepted a sharp rise in the price of Russian gas in the dying minutes of 2006, China started preparing for higher natural gas prices in the middle and long term.
Experts from China PetroChemical Corporation (Sinopec Corp.) said that China's increasing dependence on natural gas imported from Russia means that domestic gas prices may rise.
A report by the Shanghai Securities News said that talks between China National Petroleum Corporation (CNPC) and Russia about importing natural gas from Sakhalin I had foundered on price issues.
The top oil producer of China signed a gas import framework agreement in 2006 with Sakhalin Energy Investment, the company that operates the Sakhalin projects and which is a major Russian liquefied natural gas (LNG) exporter.
When attending an industrial forum held last November, Koert Vonkeman, Vice President for Marketing of Sakhalin Energy Investment, said that China will have to pay international prices for LNG imports sooner or later.
The international gas price has surged to new levels owing to the soaring international oil price, but China's natural gas price -- which is controlled by the government -- remains at a comparatively low level.
China began to import LNG from Australia last year for its first LNG project in south China's Guangdong Province.
Jointly operated by China National Offshore Oil Corporation (CNOOC) and BP, the country's first LNG project absorbs 3.7 million tons of LNG annually from the Northwest Shelf Australia LNG venture project under a 25-year contract.
The agreement was signed at a price considerably lower than current international prices.
The government plans to build 10 or 11 LNG terminals by 2010, increasing imports to 30 million tons per year.
Price has become a major obstacle to China's LNG plans.
According to National Development and Reform Commission (NDRC) statistics, the current ratio for domestic oil and natural gas prices is 1 to 0.24, while the international equivalent level is 1 to 0.6.
A new round of gas price hikes is in the pipeline. Beijing is planning to raise the price of household natural gas price by nearly eight percent -- up 0.15 yuan (0.019 U.S. dollar) to 2.05 yuan (0.26 U.S. dollar) per cubic meter.
Haikou, capital of southernmost Hainan Province, saw the price of household natural gas rise from 2.10 yuan per cubic meter to 2.60 yuan at the end of last year.
The price adjustment is based on the NDRC natural gas pricing mechanism launched at the end of 2005, according to which the benchmark factory prices of natural gas will change each year in line with the prices of other resources like petroleum, with a maximum year-on-year adjustment of eight percent.
The NDRC said a long-term goal in China's price reform in the natural gas sector is to have a complete market-oriented price mechanism.
NDRC sources said a draft for resource pricing reform has been passed.
The new pricing mechanism for resources such as oil, natural gas, coal, power, water and land should reflect two factors -- resource rarity and the cost of environmental pollution, according to the NDRC.
Local suggestions are being solicited for the draft which will soon be submitted to the State Council.
NDRC estimates show that China's demand for natural gas will rise to 100 billion cubic meters in 2010. The country's natural gas output was 50 billion cubic meters in 2005.
Police detain Belarusian opposition leader twice in one day, spokesman says
From: IHT
Alexander Milinkevich: Driving drunk?
The leader of Belarus' beleaguered opposition, Alexander Milinkevich, was detained twice by police on Saturday, his spokesman said.
Milinkevich, the keystone of an unprecedented wave of protests last year against authoritarian President Alexander Lukashenko, was detained in the morning on suspicion of drunken driving while traveling to meet with voters in the run-up to this month's local and regional elections, spokesman Pavel Mazheiku told The Associated Press
He was released after found to be not intoxicated, but several hours later was detained on suspicion of being involved in a traffic accident, Mazheiku said. Milinkevich remained in custody Saturday afternoon, the spokesman said.
Police declined to comment on the claim.
Milinkevich has been detained at least three other times since late November in what supporters call an official campaign of harassment. In those incidents he was held on suspicion of using a forged passport, of dealing drugs and of killing a pedestrian in a traffic accident. No charges were filed in any of those cases.
Russia-Belarus military cooperation should go on--Ivanov.
From: Itar-Tass
Economic disputes between Russia and Belarus should not affect military-technical cooperation of the two countries, Russian Deputy Prime Minister, Defence Minister Sergei Ivanov told journalists on Saturday.
"We have not received any official reports on sanctions against two military facilities on the territory of Belarus. I do hope they will not come at all, because I know the stand of the Belarussian leaders. They stated on many occasions that economic disputes should not affect military and military-technical cooperation between Russia and Belarus, between the two fraternal nations. I do hope it will be like that," Ivanov said.
He said as well that he was going to meet his Belarussian counterpart soon. "The Belarussian defence minister and myself are going to sign in the near future an agreement on the common air defence system of Belarus and Russia. The agreement is ready for signing. I hope it will be signed in the interests of both countries," Ivanov stressed.
Interview...
Belarus: What Does Future Hold For Gazprom's Deal?
From: RFE/RL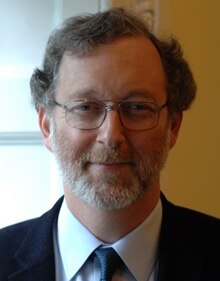 Jonathan Stern
Despite Russia's obvious gains in its December 31 deal with Belarus, which more than doubles the price of natural gas and secures a 50-percent stake in Belarus's gas-transit network Beltranshaz, there are no assurances the agreement will work as Russia hopes. Who has the advantage, Minsk or Moscow, when it comes to profiting from Russian pipes transiting Belarusian territory? And what does the future hold for Gazprom's other CIS clients? RFE/RL spoke to Jonathan Stern, the director of gas research at Britain's Oxford Institute for Energy Studies.
RFE/RL: Why has Gazprom received a 50-percent stake in Beltranshaz, rather than 49 percent or 51 percent? How will that partnership work?
Jonathan Stern: A 50-percent stake in Beltranshaz means you are an equal partner in the operation and you at least have the right to be the co-operator of the pipeline. The key issue here for gas utility is that you want to know what is happening to the gas in the pipeline. It probably wouldn't have been politically appropriate for Gazprom to have more than a 50-percent stake; with less than a 50-percent stake it wouldn't have had the right to ask to be co-operator.
RFE/RL: So the share size wasn't a point of contention? Was Gazprom looking specifically for 50 percent?
Stern: I think it was probably a very contentious negotiating point. I mean, negotiations over the first investment in the pipeline network as a whole started before 2000. Just the negotiation on the valuation [of Beltranshaz] has taken over three years. So the whole thing has been extremely contentious.
RFE/RL: In a situation where Russia controls half the pipeline but Belarus controls the territory it runs over, who has the upper hand?
Stern: It depends who operates the pipeline. Pipelines have operators -- in other words, they have companies who actually look at what goes in, what comes out, open valves, close valves. Let me give you an example. Why has there never been any leakage or siphoning reported from the pipeline in Moldova? Answer: Gazprom has a majority stake in Moldovagaz, which operates the pipeline. Gazprom has no stake whatsoever in the Ukrainian network, and has had no stake in Beltranshaz. Hence the importance of being at least a co-operator of the pipeline.
RFE/RL: So do you anticipate the 50-percent stake is enough to ensure things go smoothly for Gazprom in Belarus?
Stern: That is their intention. The problem I think they'll face is that -- as far has been reported in this very strange negotiation, that finished at two minutes to midnight -- we don't really fully understand what has happened. You can read a lot of different things in the press. The official documents aren't, at least to me, very clear about what's happened. So I'm hoping things will run smoothly, but I'm not sure.
RFE/RL: Are there other CIS countries in addition to Moldova where Gazprom can be confident its shipments are reaching their intended clients in full?
Stern: Only one. The Armenian pipeline network, where Gazprom has a majority stake in ArmRosgazprom.
RFE/RL: Some people have argued that Gazprom, by raising Belarus's gas prices, has answered critics who said it was using energy prices as a political tool against its detractors within the CIS. Belarus was a loyal ally and yet is now facing the possibility of paying European-level prices by 2011. Is Gazprom being ruthless, or simply pragmatic
Stern: In current circumstances, from what we understand, everybody including people in Russia will be facing European prices by 2011. There is no doubt about that. The decision was made in November that Russian domestic gas prices would be at European levels at 2011. But what is very clear is that whatever subsidy that has existed during and since the Soviet Union is finished, and the maximum time that anybody can expect -- and in fact Belarus is probably the longest one -- is 2011, when at the same time as Russian industrial and power-generation gas customers, it will be phased out.
The next question is: Was it, and is it, a political price? For me, political prices finished in around 2002-03, with the recognition first that Gazprom and the Russian state could no longer afford them and secondly, whatever political reason was being given, it wasn't working. And the decision was taken, and that's why they were prepared to go through the huge amount of pain in January 2006 and the huge amount of reputational damage caused by cutting off Ukraine for two days. But most people who talk about political prices are comparing one number in one country with another number in another country. And you can't do that. You can't make any sense of that because all the numbers are different for different reasons. It's a very, very complicated process.
RFE/RL: The European Union's Gas Coordination Council, during its January 4 meeting in Brussels, appeared certain Russian gas supplies to Europe would be secure in 2007. But the meeting was called before Russia and Belarus resolved their dispute, when the EU was facing the possibility of a cutoff. How nervous were European officials watching this standoff between Moscow and Minsk?
Stern: The problem clearly made them very nervous. And because they were caught very badly last year -- when they were all on their holidays, and they didn't come back and do anything until the problem was fixed -- they wanted to be clear that they were on top of it this time.
RFE/RL: What kind of relationship do you predict Gazprom will have with its CIS neighbors during the next 5-10 years?
Stern: I would say that in 5-10 years' time, Gazprom will have most of the same clients it currently has, except not in the Caucasus. In 5-10 years' time, it won't be exporting any gas to Azerbaijan and Georgia, and probably not to Armenia either. My guess is that it will be exporting gas to most of the other CIS countries. I doubt whether in such a short time frame as 10 years they will have created any other gas options. But Gazprom sales will be much, much smaller than they are today because the principal impact of price increases is demand decreases. And what these countries are going to find, just like Russia's going to find, is that when you put the prices up to economic levels, you'll see demand crash.
From the blogs...
50 orphans adopted by foreigners
From: Belarus News and Facts
Foreigners also were allowed the adoption of nine Belarusian children without "orphan status" in the period.
Fifty-three Belarusian orphans were adopted by foreigners in the first nine months of 2006.
Tatyana Kovalyova, deputy minister of education said that the figure was "very big."
Foreigners also were allowed the adoption of nine Belarusian children without "orphan status" in the period.
The official said that the procedure for foreign adoptions was complex but "well-thought-out" and "not infrequently," orphans themselves refused to be adopted.
According to unconfirmed reports, few Belarusian orphans were adopted by foreigners in 2005 following the enactment of Aleksandr Lukashenko's March 9, 2004 anti-trafficking presidential decree.
Italian couples mostly apply for the adoption of Belarusian children. According to Ms. Kovalyova, a "third" of some 150 adoption applications that Minsk had received before the enactment of the presidential decree were considered "positively."
Ms. Kovalyova expressed astonishment that "many people, including journalists," were calling for Belarusian orphans to be adopted by foreigners.
She said that the government was supporting the legal parents of adopted children and children in foster care. Foster parents are entitled to allowances for the maintenance of the children, whereas adoptive parents receive pay in addition, she said.
Around 3,700 children reportedly lived in adoptive homes in 2006.
Breaking Up is Hard to Do
From: TOL Blogs
Gazprom
It's never easy when your sugar daddy changes the rules of the game. Just ask Belarusian President Alyaksandr Lukashenka.
Minutes before midnight on New Year's Eve, Lukashenka's regime was forced into a humiliating climbdown in its pricing dispute with Russia's state-controlled natural-gas monopoly Gazprom.
With Russia threatening to turn off the taps, Belarus reluctantly agreed to pay Gazprom $100 per 1,000 cubic meters of gas. The price is still cheap by world standards, but it is still more than twice the $46.68 Minsk had been paying for more than two years. Moreover, the price is set to steadily and gradually increase to European market levels – over $200 per 1,000 cubic meters – by 2011.
Georgia, Moldova, and Ukraine have all been forced to swallow even stiffer price hikes in recent years. But those increases have been widely interpreted – at least partially – as punishment for Tbilisi's, Kyiv's, and Chisinau's efforts to break free from Moscow's political grip and cozy up to the West.
The Belarus case, however, is different. For more than a decade, the Kremlin's relations with Lukashenka have been a fairly predictable affair. Moscow provided cheap energy, and Minsk returned the favor with absolute political loyalty.
In addition to heavily subsidized gas, Russia also allowed its oil companies to export crude to Belarus duty free – oil which Minsk then refined and re-exported to Europe at market prices for a huge profit. Saying that the practice was costing it billions of dollars a year in tax revenue, Moscow ended that gift in December as well, slapping a $180.70 per ton duty on oil exports to Belarus.
By changing the game with Belarus, the Kremlin is sending an unambiguous message: both friend and foe in the former Soviet Union can now expect to pay market prices for energy.
And as a result, Lukashenka cannot possibly be sleeping very well at night.
Until now, Moscow's subsidies have allowed the Belarusian leader to maintain a generous social welfare state and a retread Soviet-style command economy. The resulting stability, and impressive economic growth, has kept Lukashenka popular despite his thuggish authoritarian tendencies and roguish global image.
All that is now about to change. Belarus can expect to pay approximately $1 billion more for energy in 2007 than last year. Some economists are saying that inflation, currently at 5–6 percent, could more than double.
Lukashenka has attempted to soften the blow from Russia's moves by raising the price Moscow pays to transport gas across Belarusian territory and imposing a new transit fee on Russian oil.
Some of the new costs will also be offset by the $2.5 billion Gazprom will pay over four years for a 50 percent stake in Belarus' pipeline system Beltranshaz. But the catch there is that Minsk did not want to sell Beltranshaz at all, and by caving in to Gazprom's pressure to do so it has surrendered a vital bit of leverage.
Overall, the trend for Belarus' economy without Russian subsidies is far from rosy. And given his international pariah status, Lukashenka, unlike Georgia, Ukraine, and Moldova, cannot turn to the West for help.
Lukashenka now faces what must look like a Hobson's choice. He can sit back and watch the economy shrivel and shrink – and most likely suffer serious political fallout. Or he can attempt economic reforms aimed at creating a viable private sector, which would ultimately cut into his absolute dominance over Belarus.
With its erstwhile ally on the ropes, questions remain about exactly what kind of game Russia is playing. On the surface, simple economic motives and logic are certainly at work. Russia is simply tired of subsidizing its neighbors, no matter how pliant they may be, with cheap energy. But as is always the case in the former Soviet Union, business and politics are practically impossible to separate.
Some Kremlin watchers see a bid to get rid of Lukashenka and replace him with a less embarrassing lackey.
Others see an attempt to pressure Lukashenka into unifying his country with Russia on terms favorable to the Kremlin. That is, Belarus is absorbed as a province of the Russian Federation rather than entering the co-equal union of two states as Minsk has sought.
Such an outcome could suit Putin given the fast approaching 2008 presidential transition. If Putin decides to leave office as the constitutional says he must, he would be able to do so as the leader who began re-uniting the Slavic lands lost in the Soviet breakup. And if Putin wants to stay on, unification – which would technically create a new country – could provide the pretext to change the constitution to allow him to do so.
No matter how it all plays out, one thing is certain: Lukashenka's sweetheart deal with Russia is over and the geopolitics of the region are about to undergo a major shift as a result.
Opinion...
Lukashenko's Lost Cause
From: Peak oil News
Lukashenko's move was a brash answer to Moscow's doubling of natural-gas prices on Jan 1
The attempt by Belarus President Alexander Lukashenko to fight a hike in the price of natural gas from Russia has German newspapers predicting a quick end to his resistance -- or his country's independence.
When Belarus President Alexander Lukashenko slapped a transit duty on Russian oil crossing his country to the west, he knew he was picking a fight with the biggest bully on the schoolyard. But he may not have realized that it would be seen -- at least in Germany -- as the last stand of a desperate dictator.
Lukashenko's move was a brash answer to Moscow's doubling of natural-gas prices on Jan. 1. Russia has been trying to wean its former Soviet satellite nations from cheap natural gas and oil, energy which Russia claims is "subsidized." However its methods have been thuggish and nakedly political, as when Russian Gazprom shut off its supply of natural gas to Ukraine on New Year's Eve 2005 after the smaller nation refused to pay a steep price increase.
Lukashenko knows Moscow needs pipelines across Belarus to reach lucrative energy markets in western Europe, so he decided to jack up the price of transit. "If they are drowning in petrodollars and other currency income (in Moscow) and have decided ... to place us in conditions worse even than Germany and other European countries, then let's ask this rich Russia to pay us for our services," an angry Lukashenko said on TV this week.
Sport...
Belarus - Slovakia 0 - 9 (0:3, 0:4, 0:2)
From: IHF News
It seemed like Belarus lost its desire to stay in the top U20 division. The Slovaks played their best hockey during the championship, while the Belarus players virtually gave after the first period when Slovakia ran up a 3-0 lead. The usually-composed goalie Valeriy Pronin gave up easy goals during the period and was substituted for Dmitryi Zhuravski who was in no position to stop the onslaught. Zhuravski allowed the remaining six goals. This game - and the large goal difference - sent Belarus back to Division I for 2008. Belarus managed only 14 shots on goal. Slovakia, with 35 shots, had seven single goal scorers as Juraj Mikus got a double and also added one assist. Mikus finished the tournament with five goals and one assist and was by far Slovakia's best player. The Slovak players had to wait for the score of the Germany - Switzerland game to determine their 2008 fate, and were celebrating in stands as the final seconds of the Swiss win ticked away.
Relegation Round: Switzerland and Slovakia finished one and two in the Relegation Round to stay in the top U20 division while Germany and Belarus were relegated. The Swiss finished with six points as the clear winner, while the three other teams finished with three points each. In the special standing involving only the three teams, Slovakia had the best goals difference with plus 7, Germany had 0, while Belarus stood on minus 7.
Final standings:
5. Czech Republic
6. Finland
7. Switzerland
8. Slovakia
----------------------- Relegation
9. Germany
10. Belarus
Grasping at straws...
Prosecutor's Office Refused to Open Criminal Case For Rigging Elections Results
From: Chaqrter '97
Anatol Lyabedzka
On the next day after Alyaksandr Lukashenka confessed election results had been rigged, the leader of the United Civil Party Anatol Lyabedzka addressed the prosecutor's office of Belarus with an appeal to initiate a criminal case based on the statement of the Belarusian leader. IN the answer received by the leader of the party recently, it is said that "Prosecutor's office of Belarus does not have information about concrete facts related to rigging of the presidential elections results on March 19, 2006".
· "If we had a rule-of-law state and a real prosecutor's office, citizen Lukashenka would get a summons to the prosecutor's office. That is why the whole game is in observing acting of prosecutors who are representing themselves as deaf and helpless disabled persons. They are not watching TV. They do not listen to their president. According to the version of people who are to control strict observance of the law, Lukashenka is not an ordinary mortal, and our usual laws do not apply to him," Anatol Lyabedzka believes.
As we have informed, at a press conference for Ukrainian journalists in 2006 Alyaksandr Lukashenka told that the presidential vote held in March 2006 was rigged.
"We have rigged the latest election. 93.5 per cent have voted for Lukashenka. But they say it is not a European measure. We have made it 86 per cent," A. Lukashenka said. As said by him, there were promises by Europe before the elections that in case "of approximately European figures at the election, the election would be recognized". "But it failed too. They promised to recognize the ballot, but they didn't," Lukashenka stated.
NOTE:
Yes, folks, the remark was a joke to everyone but the Belarusian oposition. But hey, that's Belarus for you.