President in Mogilev, Local elections, Gazprom, Skrebets, Minsk real estate, BY in the UN, Kyoto, Blogs, Tsylinskaya wins in Sydney
From the Top


Lukashenka Visits Industrial Enterprises of Mogilev Region
From: office of the president
President of the Republic of Belarus Alexander Lukashenko visited the Open Joint Stock Company "Belshina Tyre Works" where he became acquainted with the development of domestic tyre manufacturing industry. Modernization of the OJSC "Belshina Tyre Works" must be completed within two-three years. This task has been put forward by the Head of State during his today's visit to the enterprise.
"It is necessary to make annual allocations of funds in order to purchase new equipment, machine tools, in order to modernize production in compliance with the present-day requirements," said the Head of State communicating with the workers of the enterprise.
The President valued positively the transformations that had been effectuated at the enterprise over five years after his last visit to "Belshina Tyre Works."
Alexander Lukashenko recalled that five years ago the enterprise had been on the brink of suspension of production. At that time, there was a proposal to buy it for USD 40 million. Today, its guiding price ranges from USD 900 million to USD 1.2 billion.
In other business news, the Detroit Belarus Brewing Company, an American company and the co-founder of Syabar Brewery, is ready to invest USD 200-300 million in other Belarusian production facilities, president of Belarus Alexander Lukashenko has told a briefing after visiting Syabar Brewery today.
"We will support them," the Belarusian leader said. In his words, he was quite pleased with today's visit at the company as the investors had kept their promises.
Alexander Lukashenko believes that today the brewery has to advance more actively to the foreign market as beer is a very competitive product. "This beer has already won 12 per cent of the Belarusian market," the president said.
Lukashenko: only the people could allow opposition members to serve in government positions
From: Naveny
Aleksandr Lukashenko said on Friday that only the people could allow opposition members to serve in government positions. "The opposition can take key or any other posts only if this decision is made by the people," he said while talking to workers at the Belshina tire factory in Bobruisk, Mogilyov region, on November 17.
The Belarusian leader noted that he would not mind if people decided that new people should be on local soviets. He suggested that voters should elect not pro-opposition or pro-government people to local soviets but those whom they know and trust.
However, he noted that those who bow and scrape before the West, rejoice at the news that Russia may raise the oil and gas prices for Belarus and do not care how this would affect common people should hardly be elected to local soviets. "Who needs such oppositionists? Who needs such people in the government?" he said.
Mr. Lukashenko pointed out that he would not call for voting for anyone. He suggested that if there was a "normal and smart" person among the opposition who was expected to care for the voters' interests, the locals should elect him. "But you should know that the soviets now have their own functions; they are not to renovate streets," he warned. "This is a function of the executive branch of government. That is why the one who vows that he will make paradise for you, why has he not yet done so?" "Pose lots of questions to candidates but decide yourself. I'll accept any choice," Mr. Lukashenko concluded.
Ambassadors of the EU Countries to Visit Memorial Complex "Yama"
From: Charter '97
Last weekend a monument to Holocaust victims "Yama" was desecrated in Minsk. Ambassadors of the EU countries living in Minsk are to visit the memorial on Monday, November 20 together with the chairman of the Union of Jewish public associations and communities Leanid Levin, to express their solidarity with Jewish Belarusian citizens.
German temporary Charge d'Affaires in Belarus Frid Nilsen states that he and his colleagues are worried and deeply indignant at desecration of the monument. This act of vandalism has also caused indignation of many people in Germany and all over the world. Frid Nislen hopes that relevant Belarusian agencies would carry out a thorough criminal investigation of the incident. The Charge d'Affaires noted that unfortunately, acts of vandalism at memorial grounds and cemeteries, including those dedicated to Holocaust victims, happen in Germany sometimes.
Relevant agencies in Germany make everything possible for detecting and punishing of the responsible and for prevention of such incidents.
Russia, Belarus discuss gas price for 2007
From: Ria Novosti
The heads of Russian energy giant Gazprom and Belarusian pipeline company Beltransgaz met Friday to discuss the price of Russian natural gas for Belarus in 2007, Gazprom said Friday.
Belarus is the only post-Soviet state still paying under $50 per 1,000 cubic meters of gas - about Russia's domestic price level. The gas giant earlier announced a four-fold increase, to $180-200, for the country as of 2007, closer to the European average of $230.
"Our objective at talks is to switch to free market prices for natural gas supplies to Belarus," the press service quoted Gazprom CEO Alexei Miller as saying.
The monopoly said Miller and Beltransgaz General Director Dmitry Kazakov also discussed an independent valuation of Belarus' pipelines being conducted by ABN Amro, the auditor chosen by Minsk. The assets could be used to pay for gas supplies.
Gazprom has long sought to buy Belarus' pipelines, which pump Russian energy resources to European markets, but the countries have so far failed to agree on the issue.
The Belarusian president, who has blasted the price hike proposals as tantamount to "severing economic ties" between the long-standing allies, told the government Friday to find ways to compensate for the blow the Belarusian economy could suffer from the increase.
"We must find compensatory schemes and propose that Russia should make up for the losses," Alexander Lukashenko said, suggesting Russia should now be made to pay for Belarusian services which it had to date enjoyed free of charge.
Lukashenko said around 100 million metric tons of Russian cargo passes through Belarus every year without paying transit fees. Belarus, which he described as Russia's outpost in the West, does not charge Russia for its military facilities deployed on its territory. He also suggested Belarusian products could appreciate for Russia in the wake of the price rise.
Lukashenko has insisted that gas prices should be of the same level for Belarus and Russia, which are building a Union State, envisioning a common economic, customs, and political space. The neighbors have been negotiating the union since 1997, but talks have largely stalled over a host of issues, the gas price among them.
The strongman also urged his small nation to use alternative energy sources, saying the country could resort to firewood if necessary.
Gazprom is expected to supply 19.5-21 billion cubic meters of gas to Belarus in 2006.
Swiss hunter kills two bisons in Belovezhskaya Pushcha National Park
From: Naveny
A national of Switzerland has killed two endangered European bison species, a female animal and her one-year-old calf, in the Belovezhskaya Pushcha National Park.
The killing occurred on November 14. Police instituted criminal proceedings under Part 3 of the Criminal Code's Article's 282 that penalizes poaching. The 63-year-old Swiss held a Belarusian state hunting license to kill deers and wig hogs only.
The European bison, commonly known as the wisent, is almost extinct in its natural range and survives only in a few managed herds. The Belarusian environmental protection ministry allows killing only old or culled species.
The management of the Belovezhskaya Pushcha National Park estimates the two species to cost at 17, 670,000 rubels. According to an unconfirmed report, the Swiss said that he was ready to pay €10,000 to the park for each killed wisent.
Skrebets set to continue being engaged in politics
From: Naveny
Sergei Skrebets, who was released under an amnesty on November 15, told BelaPAN that he would continue to be engaged in politics.
"Many asked me the question as to whether I am going to return into politics," the former lawmaker said. "I would like to say that I have never quit politics. I will certainly continue these activities, as Belarus will not become free without us, without our actions."
According to him, he has a plan of immediate actions, which he said he discussed with former presidential candidate Aleksandr Kozulin, his co-prisoner at the Vitba 3 correctional institution near Vitebsk. "I won't disclose this plan, as I'll be under tight police surveillance," he said. "Nonetheless, I'll say something at tomorrow's news conference. However, my stance will be apparent from my actions."
"Now I'm in a state of prostration," the 43-year-old Skrebets said. "I still have poor coordination, but I intend to resume political activities as soon as I'm quite recovered from the hunger strike."
Mr. Skrebets was released shortly after midnight on Wednesday, after he had spent 18 months in prison. He was sentenced to two years and six months in a "general regime" (minimum security) correctional facility on February 14, 2006. A panel of judges of the Supreme Court of Belarus found the former lawmaker guilty of helping obtain bank loans by fraud.
The fraud case against Mr. Skrebets was opened in April 2003 by order of the then prosecutor general, Viktor Sheiman, who alleged that while serving as director general of the BelBabayevsky Trading House in 2001, Mr. Skrebets used illegal methods to receive a $320,000 loan from Belarusbank. He was accused of being the organizer of a criminal group that had obtained bank loans by fraud. Seven alleged members of the group had already been convicted.
Mr. Skrebets denied the accusation, calling it the authorities' revenge for his criticism of the Lukashenko government's policies. According to him, the loan in question was obtained after the parliamentary elections, when he had already resigned as head of the BelBabayevsky Trading House.
Mr. Skrebets, who was an outspoken critic of Aleksandr Lukashenko's policies while being a member of the House of Representatives between 2000 and 2004, staged many hunger strikes after his arrest and lost tens of kilograms in weight. He started his most recent hunger strike on October 20 together with Dr. Kozulin, who still refuses food.
Minsk sees this year's highest price rise in secondary housing market
From: Naveny
The median price of apartments in the secondary housing market in Minsk jumped by 3.08 percent to $1,129 for one square meter in October, the highest monthly rise since the beginning of the year, according to www.realt.by, an online center analyzing the real estate market.
The average price of secondary housing climbed by 11.34 percent in January through October of 2006 against a 46-percent rise in the entire year of 2005.
In October, apartments offered for sale dropped in number from 2,964 to 2,948.
The price of one- and two-room apartments increased by 4.3 and 4.4 percent, respectively. They rose by 13.05 and 13.68 percent compared with December 2005.
The highest median price was reported in the Tsentralny and Sovetsky districts, $1,312 and $1,286 for one square meter, respectively, while the lowest price level, $1,014, was reported in the industrialized Zavodskoi district.
Apartment prices dropped by an average of 2.13 percent in the Partizansky district in October.
The price of apartments in newly built houses ranges from $900 to $1,700 for one square meter in the Belarusian capital. The average price hovered around $1,100.
UN Third Committee supports Belarus' human rights resolution
From: Belta
The UN Third Committee has supported the Belarus' human rights resolution by a vote of 77 to 63, with 26 abstained. The resolution urges to say no to "politically motivated and biased resolutions on the situation of human rights in certain countries". The draft resolution was brought in by the delegations of Belarus and Uzbekistan.
The document calls upon the UN member states to continue reinforcing international cooperation in the sphere of encouraging respect for human rights in order to facilitate the dialogue and understanding between the civilizations, cultures and religions.
Under the resolution, when acting to encourage the respect for and protection of human rights and basic liberties, which are a subject of the well-justified concern of the international community, and to develop international human rights dialogue, it is necessary to guide by the principle of equality exercising an unbiased approach and objectivity and it is necessary not to use this activity in pursuit for some political benefits.
"The General Assembly underscores the necessity of avoiding politically motivated and biased resolutions on the situation of human rights in certain countries, avoiding approaches that may lead to confrontation, avoiding the use of human rights in pursuit for political benefits, taking advantage of the voting privilege for considering topics which are not related to the business and using double standards in the UN in the area of human rights," the resolution runs.
According to the resolution, respect for political, economic and cultural diversity in regard to all countries promotes stable and friendly relations between nations and equal and mutually-respectful international dialogue in the human rights field.
The resolution will be sent for approval to a plenary session of the UN General Assembly.
Note: The same story can be found Here from an alternative perspective
Belarus keeps off surrogate alcohol from Russia – Lukashenko
From: Itar Tass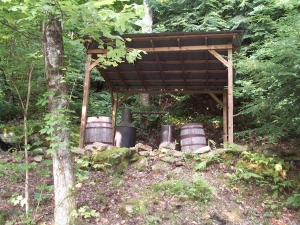 Belarus has managed to prevent surrogate alcohol shipments from Russia, President Alexander Lukashenko said on Friday.
"We have managed to stop large-scale shipments of this trash and save people," he said. Plenty of trucks carrying fake vodka are stopped on the border. "I have ordered strict control over attempts to make such exports," he said.
Several dozens of Belarussian citizens were taken to hospital with inferior alcohol poisoning, Lukashenko said.
Belarus has a governmental monopoly on the production and distribution of alcohol. In the past Belarus started to exercise strict control over the deliveries of Russian beer, Lukashenko said. "Russian budget revenues have enlarged a lot thanks to that," he said.
Belarus increases export duties on oil and oil products
From: NLIPRB
In line with resolution #1517 of the Council of Ministers of November 14, Belarus has increased export duties on oil and oil products which are exported from Belarus to non- EurAsEC member-states.
The document aims to level export duties with those of the Russian Federation which are higher than the Belarusian ones. The increase in export duties is also connected with the growing oil prices. Thus, the export duty on crude oil has increased from USD 102,6 up to USD 128,2 per ton. The export duty on used oil products has upped from USD 71,9 up to USD 92,9 per ton.
The Russian export duty on oil established on October 1 this year makes up USD 237,6 per ton. The duty on refined oil stands at USD 172,4. By December 1, 2006, Russia is going to reduce the export duty on oil to USD 180,7 per ton.
The governmental resolution changes the export duties on seeds of rape and products made of it to cerate the enabling environment for rape processing Belarus.
The resolution of the Council of Ministers will come into effect in ten days after its official publishing.
Was witness of murdered Russian journalist's case secretly taken to Moscow?

From: Axis Globe
The scandalous history with poisoning in London of the former Russia's Federal Security Service (FSB) officer can get absolutely different character, Moscow-based daily MK (Moskovsky komsomolets) writes today. According to the paper's source in security forces, the former security service officer Alexander Litvinenko was interrogated in connection with the murder of journalist Anna Politkovskaya by the a Russian inspector.
According to Litvinenko, he was poisoned presumably on November 1 in a London restaurant when he met an informant who promised to give him the names of people involved in the journalist's murder. The informant was Italian Mario Skaramella who shortly before had sent Litvinenko an e-mail message with the request for a meeting. The former security officer does not allege that he was poisoned by Skaramella. It is known that the Italian transferred to Litvinenko a four-page document.
According to the informal information, obtained by the MK from a source in the Russian secret services, Litvinenko came to Russia a short time ago and testified on Politkovskaya's case to the same State Office of Public Prosecutor inspector who in due time brought criminal case against Litvinenko. However, the State Office of Public Prosecutor categorically denies the fact of interrogation.
If the visit of Litvinenko to Russia really took place, that means that Litvinenko can really possess valuable information on the Politkovskaya's case and has been promised to keep freedom, at least temporarily, MK writes. In this connection Litvinenko's meeting with Skaramella might have had absolutely different character, the paper marks.
Skaramella became widely known in March, 2005, when he declared that a Soviet nuclear submarine in January 1970 had planted 20 tactical nuclear torpedos at the coast of Italy. This statement was denied by Moscow. Skaramella reportedly made his statemenet on the basis of studying the so-called Mitrokhin's archive. The Italian was an expert of a CIA commission on studying the archive. MK asks whether someone has tried someone to poison Litvinenko with Skaramella's hands.
From the Blogs...
Belarus and the Kyoto Protocol
From:
Climate Change News
Followers of the tectonic struggles of the great powers probably do not spend too much time worrying about Belarus. Wedged between Russia and the European Union, this former part of the Soviet Union is not deeply involved in world environmental affairs. It is, however, raising an interesting conundrum for climate politics.
Belarus did not ratify the United Nations Framework Convention on Climate Change (UNFCCC) until 2000, eight years after it was agreed. This meant that when the Kyoto Protocol, which is an offshoot of the UNFCCC, was negotiated in 1997, Belarus was not among the negotiators. It is therefore not in the Kyoto Protocol?s Annex B, and has no target for emission reductions. This leaves it in a kind of limbo?now that it has ratified the Convention, it is an Annex I country, which means that it cannot benefit from developing country mechanisms such as the various funds or the Clean Development Mechanism. But without a target neither can it participate in Annex I mechanisms such as emissions trading or Joint Implementation.
In the meantime, Belarus has now ratified both the Convention and, last year, the Kyoto Protocol. Its delegation is now asking to adopt an emissions target and to play a full role in the Protocol. Other countries are taking this offer cautiously. So why does Belarus now want to participate where it didn?t before? And since it does, why might other countries not welcome it?
There are two reasons why Belarus might want to play a fuller role in the Kyoto Protocol. First, its relations with other countries are not uniformly smooth. More active participation in an important international process offers an opportunity to put its international relations on more constructive footing. Second, Belarus has realized that it could potentially gain significant new financial flows if it could take part in international emissions trading. Assuming it is treated in a similar way to its fellow former-Soviet states, its target would very likely leave it with a tasty surplus of emission rights (known in the usual impenetrable jargon as Assigned Amount Units, or AAUs) which it could in principle sell to other countries that fall short of meeting their emission reduction commitments.
So far so good, you might think. Welcome a strayed lamb back into the fold and bring more AAUs into the Kyoto system - why not? But that surplus is precisely what is making some countries hesitate. To understand why we need to revisit a perennial bugbear of the Kyoto system "hot air".
When the Kyoto Protocol was negotiated in 1997, rich countries and the former communist states were given emission reduction targets from a baseline set in 1990. For most OECD countries this meant that some early emission cuts would thereby be rewarded but that the resulting target still meant making real efforts to keep emissions down. However, the picture was very different for the economies in transition (EITs), as the former communist world was known. They were mainly given targets of stabilizing emissions at 1990 levels. However, the collapse of communism in 1989-91 had led to the closure of vast swathes of inefficient, uneconomic, and heavily-polluting industry in the EITs. As a result, by 1997 their emissions had dropped dramatically from 1990 levels - in some cases by nearly 50% - and the allocation therefore left them with a huge tradable surplus of AAUs. This was understood when the negotiations took place and was essentially a financial inducement for the EITs to agree to the Protocol. Since the group included such giants as Russia and the Ukraine, rich countries considered this as a price worth paying. The availability of such cheaper AAUs also alleviated US concerns about the cost of meeting their targets.
The EITs had a good case for getting some financial support. First of all, the collapse of communism had left their economies in terrible shape - or, perhaps more accurately, revealed what terrible shape they were in already. At the same time, their energy infrastructure was in the main much less efficient than in their rich country counterparts, which meant that there was plenty of scope to cut emissions cheaply. Some referred to Russia as "the Saudi Arabia of energy efficiency."
However, so deep was the economic collapse of the EITs, and so large are they, that the over-allocation of AAUs left a huge supply of tradable credits that could, through the trading system, allow countries to meet their emission targets while making no real emission reductions. The withdrawal of the United States, which was expected to provide much of the demand for these AAUs, meant that there was a real prospect of this over-allocation swamping all efforts to reduce emissions in rich countries. The term "hot air" was coined to describe the surplus, reflecting the sense that, far from being a legitimate part of the trading system, it was a fraud to undermine climate policy.
Still, it was part of the deal, and the participation of Russia in particular was essential to bringing the Kyoto Protocol into force. For many countries however, hot air was a necessary evil. It was certainly not something they embraced gladly.
Which brings us back to Belarus. It has undergone the same economic collapse and restructuring as the rest of the Soviet Union, and its enthusiasm for taking a target is based on the expectation of hot air on similar terms. It is requesting a target of 5% below 1990 levels, while in 2000 its emissions were 45% lower than in 1990. Even allowing for growth between 2000 and 2012, this means a major allocation of hot air. Estimates bandied about at the moment range from 30 to 50 million tons of CO2 through the commitment period. Even at moderate prices this means financial transfers in the hundreds of millions of dollars if Belarus can find a buyer.
The problem for Belarus is that the Kyoto Protocol is already in force, and the major post-Soviet countries are already in. For many countries therefore the problems of Belarus' participation - even more hot air sloshing around in the system - is not outweighed by many obvious advantages. And with diplomatic relations strained at the best of times (the EU maintains visa bans on top-level Belarus officials) there is little sign of an early push to do Belarus a favor. For the time being, Belarus is on a charm offensive, but there is not much sign of a quick decision. Whatever the technical details of the climate negotiations, bigger realpolitik is never far away.
AIDS and HIV cases in Belarus
From:
Belarus News and Facts
As many as 7,660 Belarusians had been diagnosed as HIV-infected as of early November 2006, Mikhail Rimzha, Belarus' chief sanitary officer, told.
He noted a downward trend in the HIV incidence in Belarus. In 2005, there were 32 new cases less than in 2004.
Mr. Rimzha also stressed that the age group between 15 and 19 accounted for three percent of all HIV infection cases from January through October of 2006 compared with 4.5 percent in 2005, and 24 percent in 1996.
As Mr. Rimzha said, the number of HIV-infected Belarusians currently increases through the discovery of infection in people who may have been infected as far back as 1996. "The latent period may last for up to 15 years," he said. "And today these people unfortunately turn out to be HIV-infected."
Belarus may become one of the first countries in Eastern Europe to contain the outbreak of the deadly disease and report a decline in the number of HIV infected people, Lars Kallings, the UN Secretary General's special envoy for HIV/AIDS in the region, said during his visit to Belarus this past October.
About 500 HIV-infected people in Belarus are getting anti-retroviral treatment under a project aimed at the prevention and treatment of HIV/AIDS in Belarus funded by the UN Global Fund to Fight AIDS, Tuberculosis and Malaria, said Mr. Rimzha.
The Fund reportedly pledged to provide a total of $17 million for the project. The first portion of $6,818,796 was made available in 2005.
"For this money, we have bought all necessary medicines for the treatment," he said.
The second portion of about $10 million is expected to be provided within three years and the number of those getting HIV treatment will at least double.
The chief sanitary expert also said that the proportion of HIV-positive babies born to infected mothers has decreased to eight percent.
"Formerly, this number was 20 percent," Mr. Rimzha said. "We plan to reduce it to two percent by 2010. It's a world standard, however, none of the countries has reached it."
On November 23, members of the National Assembly's Council of the Republic are expected to hold an away meeting in Svetlogorsk, Gomel Region, said Mr. Rimzha.
The lawmakers will be told about the activities of state and non-governmental organizations dealing with HIV prevention and discuss issues concerning the treatment, care, rehabilitation, employment and social protection of HIV-infected people, he said.
Note: Belarus News and Facts had another good article about local prostitution which can be found here.
Local elections update
From:
TOL Blogs
Yes, there is such thing as elections in Belarus. Even local elections - they are set for 14 January. And even the campaign has begun. Nowadays, the initiative groups collecting signatures to secure nominations of the candidates are being registered. No one knows for sure what local councils exist for: the local government is run by the presidential appointees and the assemblies are like… powerless to say the least. Nevertheless, the elections are being held, probably to give the government an opportunity to declare an 'elegant victory' and for the opposition to engage in another excercise in futility.
But still, if elections are there, one has to run - even while they are meaningless. Opposition leader Alexander Milinkevich took the right approach, I believe. He declared that he would engage in campaign asking citizens to support nomination of democratic candidates across the country. Hopefully, he will have some magic transport, because without media coverage his efforts will be noticed by only thousands of people, whose impressions will likely be killed by massive propaganda - but at least it is nice to know someone will be doing something.
Even though, it will be hard for the opposition to get it right. Local elections are about road quality, housing, water supply and lightbulbs in apartment blocks. It is hard to fit your message of anti-regime and 'for freedom' in this campaign. What it takes to get around is not a political slogan but very knowledgeable message about local issues and problems. There is some opportunity to do it, as local governments are by and large deeply mistrusted. But will the opposition contenders be capable of tying the people's dissatisfaction with local affairs with their overwhelming message, i.e., will they convince the public that roads are bad, for example, because there is no freedom? I doubt so, but this is what exactly what they gonna do if they have to give some meaning to this excercise.
Of course, it is the ideal world, in which the opposition is actually allowed to campaign. Belarusian Parizan informs that out of 15 985 applications to register initiative groups, 15 846 were granted. Out of 109 candidates disqualified at this earliest stage there are many, you guessed, opposition leaders. Including leaders of the United Civic Party Anatol Liabiedzka and leader of the banned Belarusian Labor Party Alexander Buchvostau. Then there is registration of candidates, voting, and of course, vote count…
And yes, any sort of elections is expected in Minsk only, where for 52 places in city councils there are 313 potential contenders. For regional councils, there are 530 contenders for 360 places, for 4195 places- 2441 potential candidates… Don't worry, there will be 'elections' because candidates can also be nominated by 'workers' collectives'… The most candidates nominated by a party are from the Belarusian Popular Front - 138 candidates countrywise.
The Russians Invade Lativa
From:
La Russophobe
The
New York Times reports
on Russians invading Latvia to escape economic hardship in so-called energy superpower Russia, and perhaps also as a means of extending Russian imperialism. In Latvia, Russians get a taste of how they make others feel in Russia; but they'll never know how it really feels, because their white skin lets them blend right in and avoid many forms of abuse they heap on foreigners in Russia.
RIGA, Latvia — Russia's domination of Latvia officially ended when Russia pulled out its last tank more than a decade ago. But Inesa Kuznetsova, a 75-year-old who has lived here for more than 50 years, is still far from ready to shift her national identity.
"My address isn't a city, my address isn't a town, my address isn't a street," says Ms. Kuznetsova, a dressmaker, who arrived from Leningrad during World War II. "My address is the Soviet Union."
Her address is, in fact, Bolderaja, a largely Russian-speaking neighborhood on the outskirts of Riga, where a former Russian naval barracks sits empty and signs in the supermarket are in both Russian and Latvian.
Here, she inhabits a parallel universe that has little to do with Latvia. She watches a Kremlin-financed television station and eats Russian food. And she has no intention of learning Latvian ("Why the hell would I want to do that?"), though she says her grandchildren are being forced to do so.
Ms. Kuznetsova calls it an "insult" that residents who arrived after 1940, when the Soviet Union occupied Latvia, must now take a naturalization exam to become citizens.
She has not done so, instead pinning her hopes on a new "Russian occupation" of Latvia. This, she says, is gaining force with the arrival of illegal workers from Russia, Belarus and Ukraine. They have streamed in by the hundreds, if not thousands, to help fill the gap left by the nearly 100,000 Latvians who have left in search of a better life since their country joined the European Union in May 2004.
The influx is stoking fears in this tiny Baltic country of 2.3 million, which is still grappling with how to integrate more than 800,000 Russian speakers. One recent newspaper headline captured the national anxiety when, using variants on the name John, it said Latvian employers were "Looking for Janis, but finding Ivan."
The anxiety is fanned by strong memories of the Soviet occupation, when tens of thousands of Latvians fled the country or were deported, and an equal number of Russians were sent here by Moscow. By the time of Latvian independence in 1991, the Russian population had swollen to nearly 50 percent, from 10 percent before World War II, with Russian the dominant language in large cities like Riga.
During the occupation, Latvia dreamed of breaking open its Soviet-guarded border and rejoining Europe. That dream has been fulfilled, with membership in the European Union and NATO.
But there was a price: while economic growth shot up to 10 percent this year, the large westward migration of Latvians has left a gaping hole in the job market. Now the country must choose either to accept the economic necessity of immigration or to hold on to deep and abiding historical resentments.
"We already have had Russians invading us for 50 years and we don't need another invasion — it is too painful," says Liene Strike, 21, a guide at the windowless Museum of the Occupation of Latvia, where a life-size model of a barracks in the gulag shows the cramped conditions under which Latvians deported by Stalin froze and starved to death.
As part of its cultural self-assertion, Latvia has introduced exams and an oath of loyalty for Soviet-era settlers who want to become citizens. To gain a Latvian passport, they must prove they know Latvia's history and can speak Latvian.
Many of the nearly 400,000 Russian-speaking noncitizens are wary of taking a test, which includes questions like, "What happened in Latvia on June 17, 1940?" (Answer: "The beginning of Soviet occupation.") But failure to pass the exam means being unable to vote or hold most public posts, and needing a visa to visit most other European Union countries.
Many Latvian employers argue that economic interests must supersede historical grudges if the Latvian economy, one of the poorest in the 25-member European Union, is to become competitive. So many Latvians have emigrated that construction sites across Riga sit empty for lack of workers. Companies have installed billboards across the capital pleading with Latvians, "Don't go to Ireland; we need you."
In an effort to stem the emigration, Latvia's government will raise the minimum monthly wage next year to 120 lats (about $220), from 90 lats. But such increases have so far been ineffective, given the huge gap with wages elsewhere in the European Union. In Ireland, for example, the minimum monthly wage is more than $1,650.
Arturs, the 33-year-old owner of a cargo company, says he has been illegally smuggling Russian-speaking drivers from Belarus because he cannot find qualified Latvians. Declining to give his last name because he is breaking the law, he said he smuggled them in on three-month tourist visas and paid them about $640 a month, half the pay that Latvian drivers now expect.
"I just need workers," he said. "I don't care if they're from Africa or China or Russia. I just need to earn my living."
But the government considers the importation of foreign workers dangerous.
Aigars Stokenbergs, Latvia's minister for regional affairs and until recently its economics minister, says relaxing immigration rules would drive down wages and saddle the country with a new generation of Russian speakers resistant to assimilation.
"It has taken 10 years to teach Russians here how to speak Latvian," he said in an interview. "We can't afford to assimilate another 100,000 people."
The challenge of assimilation is apparent everywhere on Moscow Street, in a large Russian-speaking neighborhood called Moskachka, which is literally on the other side of the tracks.
On the one side is Old Riga: picturesque, medieval, bustling with tourists. On the other is Moskachka: poor, dusty, thronging with women in kerchiefs selling pickles and secondhand clothes in a giant covered market. Russian music plays from the stalls, where the women drink vodka to keep warm.
Tatiana Kaspere, 43, a Russian-speaking vendor, says she is fed up with feeling as if she will never belong.
Such are the contradictions of citizenship laws, she says, that her son, who was born before Latvian independence in 1991, is a noncitizen, while her 3-year-old daughter is Latvian. She says her husband, a construction foreman, cannot get a promotion because of his Russian identity.
"This is my home, but I don't feel at home here," she says. "Why do I need to take a test to prove my loyalty? I was born here. I would go back, but there is nowhere to go back to."
Oper score two to help Estonia beat Belarus 2-1 in friendly
From: INTL Herald
Andres Oper scored two goals Wednesday to give Estonia a 2-1 win over Belarus in a friendly.
Oper scored with a powerful kick in the 17th minute, shooting the ball past Belarus goalkeeper Yuri Zevnov.
With hosts clearly controlling the game at the A. Le Coq stadium, Belarus equalized in the 63rd minute when Vjatseslav Hleb scored from the penalty spot, but Estonia managed to retake the lead when Oper scored his second three minutes later.
Sergei Kornilenko was sent off in the 60th minute and both Aleksandr Hleb and Vjatseslav Hleb were given yellow cards.
Today in Sports
Tennis: Nadal victory propels Blake into Masters Cup semis Soccer: Croatia defeats Israel in Euro 2008 match In the Arena: Stars are aligned for Australian golf The victory was Estonia's fourth over Belarus since the Baltic nation regained its independence after the breakup of the Soviet Union in 1991. Belarus has managed to beat Estonia only once, in a World Cup qualifier in 1998.
Lineups:
Estonia: Mart Poom, Teet Allas, Andrei Stepanov, Raio Piiroja, Enar Jaager, Ragnar Klavan (Martin Reim, 83), Ingemar Teever (Kristjan Viikmae, 54), Taavi Rahn, Andres Oper (Vjatseslav Zahhovaiko, 67), Aleksandr Dmitrjev (Tarmo Neemelo, 67), Sergei Terehhov (Andrei Sidorenkov, 67).
Belarus: Yuri Zevnov, Sergei Omeljantsuk, Artjom Radkov, Dmitri Molos, Denis Kovba (Pavel Plaskonny, 60), Oleg Strahanovits, Timofei Kalatsov (Artjom Kontsevoi, 71), Aleksandr Hleb, Aleksei Sutskov (Vladimir Korotko, 46), Vjatseslav Hleb (Pavel Kiriltsik, 75), Sergei Kornilenko.
Natallia Tsylinskaya takes the gold in Sydney
From: Cycling News
THE daunting figure of now nine-time world champion Natallia Tsylinskaya took the top spot on the podium in Sydney this week.
Both battles for the women's sprint medals were decided in the third race - such was the level of competition amongst the place getters.
After a dominate victory in the first race Victoria Pendleton opted to conserve her energy for the decider after rival Natallia Tsylinskaya took an unassailable lead. Pendleton had appeared the one to beat leading up to the decided but fell after a tactical move backfired - forcing the decider to be restarted. Despite the first lap tumble, Pendleton wasn't shaken prior to the restart.
"No, no, I mean it's part of the game," she explained. "It's a bit annoying when you do it to yourself, but it happens."
While still looking strong despite the fall, Pendleton was unable to overcome the reigning World Champion Tsylinskaya - who took the gold medal.
The opening two races for the bronze medal played out similar to that of the gold medal event - with both Clara Sanchez and Yvonne Hijgenaar taking a win apiece. The decider was a sprint to the finish line with Sanchez fighting back after an early lead out by Hijgenaar to take victory from the Netherlands rider by a wheel-length.
Results
Women's Sprint final
1 Natallia Tsylinskaya (Belarus) 12.126 12.127
2 Victoria Pendleton (Great Britain) 11.962
3 Clara Sanchez (France) 12.271 12.214
4 Yvonne Hijgenaar (Netherlands) 12.239
5 Anna Meares (Australia)
Women's 500m Time Trial
1 Anna Meares (Australia) 33.944 (53.028 km/h) WR
2 Simona Krupeckaite (Lithuania) 34.802 (51.721 km/h)
3 Yvonne Hijgenaar (Netherlands) 34.901 (51.574 km/h)
4 Natallia Tsylinskaya (Belarus) 35.023 (51.394 km/h)
NOTE: ANNA Meares time of 33.944 seconds set a new world record for the 500 meter time trial.