Local Elections: No surprises, Energy deal closed but questions remain, storms, Muslims, Smith bill, Blogs, Opinion and Sports
Lidia Yermoshina: voter turnout very high; Opposition complaints about observers' access to polling stations groundless
From:
BelTA
chairperson of Belarus Central Election Commission (CEC) Lidia Yermoshina
Elections to the local councils of deputies of the 25th convocation have been accomplished generally in Belarus. 22,640 deputies were elected, chairperson of Belarus Central Election Commission (CEC) Lidia Yermoshina told BelTA.
"The number of elected deputies is 21 people less than required. In three constituencies the elections were cancelled, because all the candidates dropped out. In 18 constituencies no deputies were elected because the number of negative votes was larger than the number of positive votes", noted Lidia Yermoshina. In all these constituencies rerun elections will be held.
The official stated, during the political campaign electors were very active. The national voter turnout amounted to 79%. The largest figure was registered in Vitebsk oblast — 90.4%. In Brest oblast the figure stood at 80.1%, Gomel oblast — 82.7%, Grodno oblast — 80.3%, Minsk oblast — 81.4%, Mogilev oblast — 83.3%, the city of Minsk — 60.1%. "As far as Minsk is concerned, 60% in a large city is a moderate normal figure", believes Lidia Yermoshina.
The official also informed, the first sessions of the new local councils will be held within a month. Around 79% of voters cast their votes during elections to the local councils of people's deputies, 5% more than the number registered during the previous elections and 15% less than the number of Belarusians, who took part in the presidential elections, chairperson of Belarus Central Election Commission (CEC) Lidia Yermoshina told the press today, while summing up results of the elections held on January 14.
"The voter turnout was very high for local elections", believes the official. On the whole, the elections were recognised as valid, for the legislation introduced the relative majority principle to allow holding the elections in one round. The elections nominated 22,640 members of 1,581 local councils of deputies.
Lidia Yermoshina informed, so far the CEC has no information regarding the social and demographic profiles of the elected councils. The final results will be summed up at a CEC session on January 18.
The official also informed, Minsk voters had elected all 55 members of the city council of people's deputies. Of the number 20 deputies are women. Two deputies are members of political parties — the Liberal Democratic Party and the Belarusian Social Sports Party.
All complaints concerning the denial of access to polling stations for observers nominated by opposition structures were settled before the day of the elections to the local councils of deputies or on the day of the elections, chairperson of Belarus Central Election Commission (CEC) Lidia Yermoshina told mass media in Minsk today.
As an example she mentioned a situation witnessed at a polling station in the town of Borisov (Minsk oblast) in the morning of January 14. An observer was denied entry due to the failure to submit the application for accreditation on time. However, the CEC intermediation helped resolve the problem.
Lidia Yermoshina also noted, "The opposition did not apply for registration of its observers right up to the last day of the early voting". On January 12 the CEC had no information about the presence of observers nominated by opposition political parties at polling stations.
Speaking about complaints about multiple violations detected during the elections by the public association Belarusian Helsinki Committee, Lidia Yermoshina named the complaints groundless. "The Belarusian Helsinki Committee had a single observer at the CEC. This public association didn't have observers at polling stations", explained Lidia Yermoshina.
She also informed, around 19 thousand domestic observers monitored the elections, 3 observers per polling station on the average. "But observers most likely were concentrated in Minsk and other large cities", said the official.
Various public organisations were represented by over 60% of the total number of observers, political parties — 3.2%.
Belarus Loyalists Appear to Sweep Votes
From:
Washington Post
A man leaves a voting cabin at a polling station during local elections in Minsk, Belarus,
Government loyalists appeared to sweep local elections in Belarus, according to preliminary results released Monday, as President Alexander Lukashenko retained a firm grip over the former Soviet nation. Belarus opposition and human rights activists denounced Sunday's vote as rigged, and the United States and the European Union said it failed to meet democratic standards.
"There have been no free and fair elections in Belarus over the past decade, and these local elections weren't an exception," the main opposition leader, Alexander Milinkevich, told The Associated Press.
The U.S. Embassy said Monday it "deplores Belarus' flawed electoral process," and EU External Relations Commissioner Benita Ferrero-Waldner said there was "a blatant lack of democratic pluralism" in the elections.
About 300 opposition members took part in the race, but about 100 of them withdrew before the voting, predicting widespread falsification in elections held under close state control. Lukashenko's authoritarian rule has all but quashed the opposition, television is under state control, and few independent media are allowed.
Milinkevich, who ran against Lukashenko in a March 2006 presidential vote that was widely criticized in the West, said at least two opposition candidates had won seats in local legislatures.
Garry Pogonyailo, a lawyer with the Belarusian Helsinki Committee, also said the authorities had done their utmost to prevent the opposition from winning any seats. "These elections were neither transparent nor fair," he said.
Pogonyailo pointed at early voting in which a quarter of voters cast ballots, saying the lack of proper controls allowed for abuses. He also said the authorities had refused to include opposition representatives in local election commissions that counted ballots.
Vyntsuk Vyacherka, the head of the opposition Belarusian Popular Front, said he would appeal what he called flawed election proceedings in the capital of Minsk, where he ran for a city council seat. "The authorities openly ignored election rules and standards," he said.
A U.S. Embassy statement said: "As in previous elections, the government of Belarus denied to its citizens their freedom of assembly, association and expression. Authorities used intimidation and arbitrary application of registration standards to exclude opposition candidates and severely restricted the access of registered candidates to voters and the mass media."
Central Election Commission spokeswoman Lidiya Yermoshina said 79 percent of the country's 7 million eligible voters cast ballots. She said 22,640 members of 1,581 local legislatures were elected, but added that it would take longer time to say how various political parties had performed.
Russia and Belarus: crisis settled, but questions remain
From:
RIA Novosti
Dr. Sergei Kolchin discusses the ramifications of the Russia/Belarus energy talks
On January 12, Russia and Belarus signed an agreement in Moscow on cooperation in oil and petrochemicals exports. The worst part of the conflict has passed, but the terms of the "truce" raise certain questions.
The roots of the Russian-Belarusian energy confrontation lie in their completely different interpretations of the Union State. Belarusian President Alexander Lukashenko seems to believe that domestic Russian oil and gas prices should apply in his country as well. The Russian government is tired of waiting for Minsk to do what is called for by the Union State agreement. There are still very few real signs of its existence. There is also pressure from the West, which started speaking of the unacceptability of double standards in Russia's relations with its neighbors during the Russian-Ukrainian gas conflict a year ago. The West believes that Russia's subsidies help the Lukashenko regime remain in power, creating unjustified favorable conditions for the Belarusian economy. So the reasoning of the West and Russia seems to have coincided this year, but later developments showed that Minsk had its own trump cards and did not hesitate to use them.
After Russia introduced oil export duties for Belarus, Minsk did the same. The reasoning behind this $45 per metric ton tariff is not quite clear, as it has no analog anywhere in the world. It can hardly be viewed as an import duty, because the latter usually seeks to protect national producers from foreign competition, but Belarus does not produce oil in any significant amounts. It is also wrong to view it as a transit duty, because there are already transit tariffs, which, by the way, Minsk has raised this year. So this duty was just an addition on top of export duties paid by Russian oil companies and made Russian oil exports via Belarus almost completely unprofitable. Moreover, on January 6, Minsk began to siphon off oil going to the West.
Unexpectedly for Russian officials, this response turned out to be quiet effective. Unlike in Ukraine, the West does not have any real leverages to put pressure on Belarus. The country is not a WTO member, and the Lukashenko regime has a poor reputation as it is. Besides, Europe is inclined to blame the conflict on Moscow and Minsk equally, as it is interested only in its own energy security. So the EU resumed talks of Russia's unreliability as an energy exporter and of the need to find an alternative.
Russia has announced its intention to increase the number of export routes it uses, but so far the search for alternatives has not yielded promising results. Notably, it says it intends to increase oil exports via the Baltic Sea to 110 million metric tons annually, but this will take time and money. The announced plans for expanding oil exports by railway and river transport will also be hard to carry out, and even the Russian government acknowledges that there is no additional pipeline capacity available.
The Moscow talks allowed both parties to save face. Russia ensured that new negotiations would begin only after Belarus abolished the illegal duty and returned the oil it had siphoned off. Belarus in turn received significant privileges in oil contracts (as had been the case with gas as well).
According to preliminary information, the essence of the agreement is that export duties on Russian crude will be lowered to $53 per metric ton for 2007 (for oil consumed in Belarus).
The parties also consented to return to the previously reached agreement on the division of export duties, whereby Russia was to receive 85% and Belarus 15%. However, its implementation will take three years and will not be completed until 2009. In any case, some disagreements will most likely remain and will be inherited by the next Kremlin administration.
An important aspect of the latest agreements between Moscow and Minsk is the harmonization of export duties on petrochemicals. Belarusian duties are significantly lower than Russian ones, giving substantial preferences to local exporters. Now the country will share this income with Russia in exchange for lower oil export duties.
This raises several questions. First of all, how real are Russia's losses from duty-free oil trade with Belarus (estimated at $1 billion annually) and to what extent are they related to the desire to develop the Union State? Why has Russia viewed this showdown as inevitable for so many years?
Apparently, Belarus was not the only one interested in the previous supply scheme. Russian oil giants holding big stakes in Belarusian refineries (in Mozyr and Novopolotsk) must have lobbied for the status quo under the banner of a brotherly union. It was no coincidence that Minsk's key arguments in the debates with Moscow were the desire to limit Russian ownership of assets in Belarus and insufficient refining capacities in Russia.
Russia responded with a threat to cut oil production, but this was aimed at the international community rather than the Belarusian authorities. In any case, because of Moscow's greater involvement in the global economy, its position in the conflict seems more vulnerable, at least for the time being.
Russia's Crude to Erode Taxes in Belarus
From:
Kommersant
The intergovernmental agreement on crude/petroleum export that Russia and Belarus sealed January 12 made inefficient the business of all players on the crude and petroleum market
As a result of the crude oil agreement with Russia, Belarus will have to ease the tax burden on refining in the country. Only this will allow to maintain positive efficiency of local refining and preserve attractiveness of working in Belarus for the oil companies of Russia.
Naftan and Mozyrsk refineries of Belarus submitted to the government yesterday the proposals aimed at easing tax burden, following the changes in terms of crude supplies to Belarus and the export of its petroleum, Interfax quoted Naftan Deputy General Director Nikolay Kolbasenko as saying.
The intergovernmental agreement on crude/petroleum export that Russia and Belarus sealed January 12 made inefficient the business of all players on the crude and petroleum market, said a source with one of the oil companies of Russia on condition of anonymity.
The reasons are the surge in crude prices attributed to the duty on its export from Russia ($53/ton) and the decline in attractiveness of petroleum export from Belarus once the export duties on this product leveled with the Russia's ones (nearly doubled for super gasoline). The situation in Belarus is further aggravated by high petroleum excises.
In an effort to make refining attractive in Belarus, the government is going through the chances to curtail excises for petroleum sold on the domestic market, representatives of the Belarus' Economic Ministry said.
Gref sceptical about prospects for Russia-Belarus Union
From:
Itar-Tass
German Gref
Russian Minister of Economic Development and Trade German Gref said "the Russia-Belarus Union State will not be developing in any way, because it has not been created."
Gref said so as he was answering a lawmakers' question about his vision of the prospects for the Union State, in the wake of tensions over the transit of Russian oil to Europe via Belarus in early January.
In his opinion, the establishment of a union state of Belarus and Russia is impossible without economic integration of the two countries, which is making no headway at present.
"Russia and Belarus have no market relations," he said, "but the most regrettable fact is that integration processes are making no progress and inter-state agreements are not being implemented."
He reminded that to create a union state, the parties have to sign a joint Constitutional Act and introduce a single currency unit on the territory of the two stats.
Gref recalled that Russian experts had spent two years on developing a plan to introduce the rouble as the Union State currency, but in 2005, Belarus leader Alexander Lukashenko, answering a direct question from Russian President Vladimir Putin, said his country was not yet ready for that move.
The third necessary move is to form a one regulable economic space in both countries. There has been no improvement in the sphere either, Gref said, because Belarus introduced 59 restrictions against Russian companies, and subsidizes certain branches of its economy, including agriculture, PRIME-TASS reported.
However, Gref expressed the hope that Russia will be able to settle these problems with Belarus in the nearest future.
Stormy winds cause losses in Belarus populated localities, injure 3
From:
Itar-Tass
Storms left 1,077 towns and villages without electricity supplies. Over 500 of them still remain cut off from the national power grid
Stormy winds with gusts up to 25 meters per second that swept down to Belarus in the small hours of Monday broke the habitual pace of life in many towns and villages across the country.
More than 1,200 populated localities, especially in the Grodno and Minsk regions, have been hit by the storm since the beginning of the day, an official at the country's Ministry of Emergency Situations told Itar-Tass on Monday.
The storm left 1,077 towns and villages without electricity supplies. Over 500 of them still remain cut off from the national power grid, the official said.
At least three people were injured. In Minsk, an advertising board tumbled down on an elderly woman.
In Soligorsk, constructions of a bus stop, which was overturned by the hurricane, fell on a group of people. As a result, two of them were injured, one of whom was rushed to a hospital, the official said.
Almost 2,000 specialists and over 450 units of machinery were mobilized to deal with the storm aftermaths, the official said.
Minsk rescuers are working round-the-clock. Special teams are trying to do their utmost to resume power supplies and repair roofs.
Moreover, New Year decorations, placards and cross street banners are being taking away from the streets and squares in many Belarussian towns and cities.
Belarus Plans To Destroy Land Mine Stocks Delayed
From:
Playfuls
Dragons' tooth mine
Belarusian plans to destroy millions of land mines have been delayed owing to a lack of cash, the Belapan news agency reported Tuesday.
Belarus is a member of the Ottowa Covention, a treaty group obliging signatories to destroy their stocks of land mines, starting in March 2004.
A European Union-sponsored tender to collect and render safe four million of the former Soviet republic's land mines failed to attract bidders, stalling Belarusian plans to eliminate roughly half of its land mine stocks by the end of 2008, said Sergei Luchin, a Belarus engineer troops spokesman.
The EU offered the equivalent of 3.9 million dollars for the project. Brussels in December upped the number to the equivalent of 5.2 million dollars, but the date of the next tender has not been set, Luchin said.
"The delay is not the fault of the Belarusian side," he said.
More than 7.5 million anti-personnel land mines are believed to be held in Belarusian army munitions dumps - the seventh largest such stockpile in the world.
More than four million are PFM-1 mines, often called "dragons' teeth" for their wedge shape, and the fact that they can be dumped in an area by aircraft.
Dragons' tooth mines are designed to injure rather than kill by blowing off a victim's hand or foot. They are responsible for the maiming of thousands of Afghan children, who sometimes pick up the plastic mines thinking they are toys.
Graves of Muslims-Heroes of World War I Desecrated in Belarus
From:
Demaz
Criminals desecrated 6 graves of Muslim-soldiers of Russian Empire
Due to facts of vandalism on Muslim cemetery in Slonima (Gomel region, Belarus) criminal proceeding is instituted accordingly to article "hooliganism", BelaPAN in Slonima informs.
Deputy head of Muslim religious union of Belarus and chairman–imam of Slonima mosque Suleyman–haji Bayrashevski explained that fact of vandalism was found at Muslim cemetery situated 5 km. from city during funeral ceremony of one of members of local Muslim community. "Unknown vandals took out 6 tombstones, 2 of them were destroyed. Criminals desecrated 6 graves of Muslim-soldiers of Russian Empire, born in Kazan and Ufa and died in 1915 during World War I", imam said.
Accordingly to him such fact took place at the cemetery in 1996 when vandals digged out 6 graves. "Criminal case commenced then but later it was stopped as suspected persons were not found", S. Bayrashevski said.
He reminded that in 2002 local mosque was desecrated: unknown persons put the image of fascist swastika and call: "Time to kill!"
"Criminals haven't been found", S. Bayrashevski said in this respect. At the same time he believes that these manifestations of religious and national intolerance are not connected with one another.
Smith Bill Promoting Human Rights in Belarus Becomes Law
From:
Earth Times
U.S. Rep. Chris Smith
A bill authored by U.S. Rep. Chris Smith (R-NJ) promoting democracy and human rights in Belarus was signed into law over the weekend by President George W. Bush.
"Alexander Lukashenka is Europe's last dictator and he rules Belarus with an iron fist," Smith said. "Lukashenka continues to systematically repress democratic activists and violate the basic human rights of the Belarusian people. By reauthorizing the Belarus Democracy Reauthorization Act, we are showing that the U.S. stands on the side of the Belarusian people in their effort to live in a free, democratic state not of the side of their oppressor."
The "Belarus Democracy Reauthorization Act of 2006" (H.R. 5948) passed the House by a vote of 397-2 and was passed by the Senate under Unanimous Consent in the final hours of the 109th Congress. The bill reauthorizes the "Belarus Democracy Act" (P.L. 108-347), which Smith authored and passed into law in 2004.
"It is my hope that the Belarus Democracy Reauthorization Act of 2006 will help to end the pattern of human rights violations and broken democracy commitments by the Lukashenka regime. The beleaguered Belarusian people have suffered so much over the course of the last century and deserve better than to live under a regime frighteningly reminiscent of the Soviet Union," said Smith.
Specifically, the law authorizes funding for each of fiscal years 2007 and 2008 for democracy-building activities such as support for non-governmental organizations, including youth groups, independent trade unions and entrepreneurs, human rights defenders, independent media, democratic political parties, and international exchanges.
The bill also authorizes funding for each fiscal year for surrogate radio and television broadcasting to the people of Belarus. In addition, this legislation expresses Congress's will that sanctions be imposed against the Lukashenka regime, and that senior officials of the regime -- as well as those engaged in human rights and electoral abuses, including lower-level officials -- be denied entry into the United States.
"Belarus continues to have the worst rights record of any European state. The U.S. has rightly imposed some sanctions on the Lukashenka regime, but it is time to expand and strengthen those sanctions. It is imperative -- given their track record -- that we continue to hold the regime's feet to the fire and demand change," said Smith.
Office of U.S. Rep. Chris Smith
Some 67 new communities of believers registered in Belarus in 2006
From:
Belta
In early 2007, the total number of the religious organizations reached 3,103 including 2,953 communities
In 2006, some 67 new communities of believers were registered in Belarus (in 2005 – 58 communities, in 2004 – 103 ones), plenipotentiary representative for religions and nationalities of Belarus Leonid Guliako told the meeting dedicated to the results of the work of the state bodies in charge of religions and nationalities in 2006 and their tasks for 2007. The meeting has been held on January 17.
According to Leonid Guliako, last year the confessional structure of the Belarusian society was not changed. Specialists did not register new religious schools in the country. As before, there are 25 religious confessions in Belarus. In early 2007, the total number of the religious organizations reached 3 thousand 103 including 2 thousand 953 communities. These data attest to high level of religiosity of the population, the plenipotentiary noted.
Traditionally, the western regions of the country are more religious than eastern ones. Since the start of 2007, some 684 communities have functioned in Brest oblast, 494 communities – in Vitebsk oblast, 345 communities – in Gomel oblast, 451 communities – in Grodno oblast, 236 communities – in Mogilev oblast, 620 communities – in Minsk oblast and 123 communities have functioned in Minsk city.
From Europe...
EBRD adopts new two-year strategy for Belarus
From: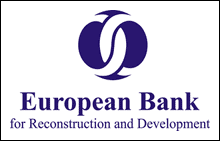 The EBRD plans to deepen its involvement with the Belarusian private sector over the next two years
The Board of Directors of the European Bank for Reconstruction and Development has adopted a new strategy for Belarus, the EBRD said in a press release on Tuesday.
The EBRD plans to deepen its involvement with the private sector over the next two years, particularly in the area of microfinance and small business lending.
However, it once again reiterated serious concerns over political developments, saying there had been significant backtracking in some aspects of democratic governance, the Prime-Tass economic news agency said with reference to the press release.
Experts say although macroeconomic management had improved, there had been very little progress in structural and institutional reform.
The Bank will continue its assistance to Belarus, despite the persistent lack of progress in government policies favouring democracy and market formation, so long as it can contribute to the development of a dynamic private sector and an entrepreneurial class, the press release said.
Lithuania hands over Belarusian spy to Poland
From:
Charter '97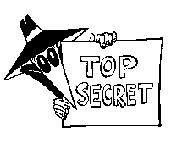 According to prosecutors, Sergei Monich worked for Belarus` secret service and had been trying to obtain information about Polish intelligence agents
Lithuania has handed over to Poland a Belarusian who was arrested last year on suspicions of espionage, Lithuanian prosecutors said Tuesday.
The announcement followed a Jan. 11 decision by an appeals court allowing the Belarusian, Sergey Monich, to be extradited.
Lithuanian prosecutors said in a statement that Monich was transported to the Lazdijai border check point and handed over to Polish authorities, who had requested the extradition.
Monich, 40, was arrested in Vilnius in November after allegedly conducting surveillance of Polish and Lithuanian authorities for several months.
According to prosecutors, Monich worked for Belarus` secret service and had been trying to obtain information about Polish intelligence agents.
Lithuanian officials claim the Belarusian had been in contact with several Polish citizens for two years, offering money for classified information, including names of intelligence officials.
Monich had arrived in Vilnius on Nov. 24 and was arrested the next day. He denies the accusations.
Senior Western diplomat travels to Belarus as local elections condemned by EU
From:
IHT
Dutch senator Rene van der Linden
A senior member of the Council of Europe planned to travel to Belarus on Thursday, a rare visit by a Western diplomat, as loyalists of authoritarian President Alexander Lukashenko appeared to have swept local elections condemned by the EU and the U.S. as undemocratic.
Dutch senator Rene van der Linden, who chairs the council's Parliamentary Assembly, planned to meet Foreign Minister Sergey Martynov, the speakers of the two houses of Belarus' parliament and dissidents and NGOS during his three-day trip that took a year to organize.
Belarus — the only European country that is not a member of the 46-nation Council of Europe — does not readily grant visas to Western politicians. Van der Linden said Russia was instrumental in helping him secure an invitation to Minsk.
"It was my condition to meet the foreign minister and the speakers of the two chambers of the parliament. (The Belarusians) have fulfilled the condition. I will now relay to them our concerns," Van der Linden said.
Lukashenko, appears to have extended his grip over the ex-Soviet nation after Sunday's local elections.
About 300 opposition members took part in the election, but about 100 of them withdrew before the voting, predicting widespread falsification in the vote held under close state control. Under Lukashenko's authoritarian rule, television is under state control and few independent media are allowed.
European Union External Relations Commissioner Benita Ferrero-Waldner said there was "a blatant lack of democratic pluralism" in the elections.
The EU slapped a visa ban on the president and other top Belarusian officials after he won a third term in office last March, but the council is trying to engage Belarusian leaders in a debate about democracy, arguing that isolating the country would lead to a further strengthening of the rule of Lukashenko, considered Europe's last dictator.
"A dialogue is needed. You won't win citizens over by isolating them," Van der Linden said. He added, however, that would not soften his criticism when he was face-to-face with top Belarusian officials.
"I will not pay this price for getting the visa. I will remain independent," he said.
Belarus remains outside the Council of Europe, the continent's leading human rights watchdog, because it does not fulfill basic membership requirements, such as the rule of law.
Belarus DM to Visit Iran Next Week
From:
Fars (Iran)
Belarusian Defense Minister Lieutenant General Leonid Maltsev is due to visit Iran at the head of a high ranking delegation next week.
According to the Iranian Defense Ministry, the visit will take place at the official invitation of Maltsev's Iranian counterpart Brigadier General Mostafa Mohammad Najjar.
During his two-day visit to Tehran, the Belarusian official will meet with senior Iranian political and defense officials to discuss bilateral ties and exchange views about other issues of mutual interest.
From the blogs...
Belarus prefer e-mail or letters?
From:
Belarus News and Facts
Belpochta
Belarus' postal monopoly Belpochta has to deal with a lot of correspondence. The Minsk-based department alone processes over 7 million outgoing paper letters and 10 million incoming letters.
Minsk has over 2 million citizens, so an average Belarus citizen sends three to four letters every year and receives five or six. If we cross out babies and those who don't write letters at all we will have more than 6 letters per capita a year.
This does not seem much, though, as they have more than 4,000 post offices at their service. Belpochta is part of the Universal Postal Union and cooperates with 190 countries of the world. There is express-mail, and in the countryside postmen do not only deliver mail, but also visit households to collect letters. Why change anything, some would ask? There seem to be no problems with getting in touch with your close ones. But there is often a "but".
"I prefer using email," shares Svetlana Kharitonova, a student of Belarusian State University. "I don't really have to write a long letter to cover the whole page, you don't have to look for a mailbox, and you may stay at home, drink your tea and chat with your friends and send them short messages." The Belarusian portal is visited by over 200,000 surfers every day.
I asked many Belarusians whether they still write paper letters, and most of them said "No, not any more!" or "It is much easier on the net"…
A system administrator of one of Belarus Internet-cafés surprised me when she said "Sure, I always write letters, not type or print them. I don't use the Internet for communication. I write to my sister in England."
I send a letter to my friend in Armenia every month. A letter looks like a big diary split in months. I take a couple of days to write letters, as I have to recollect what has happened and put all my thoughts on paper. I know perfectly well she keeps all my letters and often rereads them.
I drop my letter to Armenia in a mailbox, and I am not intimidated by the time my letter takes to get there (over one week). I know my friend will be happy when she gets my mail. She will walk home full of expectations, she will find a nice warm cozy corner to open it and read every phrase of it and I am happy to be a member of this unofficial organization that writes letters and shares warmth on pages instead of cold flickering of the display.
They 'Won.' Now What?
From:
The Conjecturer
No one, at least no one serious, is predicting some kind of Unified Caucasus acting in opposition to Moscow
President Lukashenka was able to score a major concession from Russia in getting it to reduce export duties on oil transiting Belarus. While it looks like a significant victory—other instances of Gazprom relaxing fees seemed far more calculated—Lukashenka is actually in a desperately weak position. Commonly derided as "the last dictator in Europe," he has made Belarus an economic backwater, highlighted the farce of his election-equivalents, and as one of the few serious human rights violators west of the Urals has few friends. So what now?
There are larger implications for the oil spat. In 2003, years before its own gas crisis with Russia, Ukraine had made a half-hearted stab at diversifying oil routes on the southwest corner of Russia: the Odessa-Brody pipeline. It was partially sunk by Kazakhstan choosing to funnel its oil through the Baku-Tblisi-Ceyhan pipeline, going further south to the Mediterranean rather than north around the Black Sea and into Poland. Dealing a death blow was Russia essentially dictating that the pipe flow south, rather than north: a complete reversal of the geopolitical coup it was meant to strike in the first place. Though late in 2005 the EU decided to invest in the OB line, nothing concrete had taken place. It's only been in recent months that Ukraine's desire to gain some independence from Russian energy policy has made sense, now that the discontent with Moscow's bullying is widespread.
Georgia's spats with Russia have increased, too, from the recent tangerine embargo to the more momentous decision to buy natural gas from Azerbaijan, at the same time Azerbaijan began its own supply games with Moscow. Across the Caucasus, countries are trying to band together to form alternatives to Russian projects.
Of course, these alternatives aren't without problems: Turkey and Azerbaijan have decided to circumvent Armenia in their new railway. Both are mad at the Armenians over the status of Nagorno-Karabakh, a region with a majority of ethnic Armenians, occupied by Armenia, but officially part of Azerbaijan (Turkey also still hasn't quite gotten over its little genocide thing 90 years back). The situation is enough of a slap to have U.S. diplomats worried. More broadly, there remain simmering tensions throughout the region; each state, including Turkey, has major problems with unrest and separatism.
In other words, no one, at least no one serious, is predicting some kind of Unified Caucasus acting in opposition to Moscow. But it will be interesting to see how Lukashenka's latest ploy eventually reverberates through the Near Abroad. The CIS has chafed under Russian membership, and multiple revolutions to throw out Moscow-approved leaders in Georgia, Ukraine, and Kyrgyzstan have hinted at the depth of such discontent. It has also inspired a fresh wave of pro-Western politiking, at least in Kazakhstan, and weakened the rule of both Karimov in Uzbekistan and Lukashenka in Belarus.
Karimov is in no particular danger of falling any time soon. But in Lukashenka's case, he has managed to alienate his only friend—Putin. Without Moscow's strong support, Belarus' economy won't thrive. Nor will the EU swoop in to save him. No one west of Kaliningrad much cares for Belarus. If this latest crisis wasn't the exact downfall of Lukashenka, I think we can at least start the clock from this point. He is permanently weakened, further delegitimized at home, and caught out in a bad way regionally. My only big question is: will this be a "soft" collapse with a reasonably smooth transition into other better governance, or will Belarus simply swap tyrants?
Opinion...
Nice Belarus: The president thanks the government for converting from fraternal to market relations
From:
Kommersant
Russian President Vladimir Putin at the cabinet meeting on January 15, 2007
Russian President Vladimir Putin met with members of the Russian government yesterday and thanked them extravagantly for all they had done for the government of Belarus. Kommersant special correspondent Andrey Kolesnikov has the details from the Kremlin.
Prime Minister Mikhail Fradkov and Deputy Prime Ministers Dmitry Medvedev and Sergey Ivanov entered the room together when several ministers were already seated at the table. Usually they enter separately, one after the other for heightened theatrical effect. The president entered a few moments later.
The president thanked those present for their efforts in negotiations with Belarus, and then noted, "We have reached compromise decisions, which are acceptable for both sides. I would like to note that the main result of these talks is transition to market relations with our Belarusian partners, primarily, in the energy sphere."
He did not mind paying several billion dollars for that compromise. "I think the experts understand that this is a mild transition. It is suitable for our partners, and will take place over a period of several years," he added.
"But the transition to new principles in building these relations has been sealed in the documents, and this is the main point," the president continued. That comment was clearly meant not for television viewers, but for Belarusian President Alexander Lukashenko.
"Russia will continue supporting the Belarusian economy directly or indirectly for a long time to come, although it will considerably reduce this assistance beginning this year. As for the figures, as far as gas is concerned, this support will amount to about $3.3 billion, and for oil and oil products, $2.5 billion. The second figure is precise, and has been accepted by Belarus," the president said.
Putin was emphasizing that the agreements reached could not be changed. It was as if the negotiations were still going on and not as ironclad as he was saying.
"Thus, Russia's support for the Belarusian economy in 2007 will run into $5.8 billion in energy sources alone!" he said.
Most likely those large figures do not include $2.5 billion in subsidies to the Belarusian economy that were used to buy a 50-percent share in Beltransgaz. Kommersant has learned that the president reacted coolly to that purchase, since Gazprom did not obtain the golden share in the Belarusian company and will not have its own executives in it who could influence decision-making. That situation could change at the next election on the Beltransgaz board of directors.
"In the estimates of our Ministry of Finance," Putin continued, "the entire budget of Belarus is about $14 billion. This means that our assistance accounts for about 41% of this sum. I am sure you will agree that this is a big amount. But let me repeat once again that this is the price Russia is prepared to pay for a smooth and friendly transition to market relations; this is Russia's assistance to the fraternal Belarusian people."
If the Belarusian people rereads those statements a few times, it may suddenly become less fraternal.
"I would like to thank all those who took part in this difficult work," the president said with sincerity. "Let's adopt a serious and mature approach to this matter, without undue excitement and emotions. We should seek the implementation of the achieved agreements in the same manner as we conducted the talks."
So the president understands that the negotiations with Belarus aren't half over yet, and the real nightmare will begin when Lukashenko is supposed to keep up his side of the agreement, that is, in 2008.
The conversation moved on to a lighter topic. The president asked Minister of Economic Development and Trade German Gref to talk about recreational zones.
"Seven zones have been developed," Gref began, "in which it is proposed to establish recreation and tourism zones. Those are Kaliningrad Region, the Baltic Sea shore, Krasnodar Territory, the Black Sea shore, Stavropol Territory, Kavminvody… In area of practically all of the resort towns, the development of new territories for the establishment of tourism facilities on the international level is proposed, with ethnographic museums, sports facilities, health facilities…"
"What kind of museums? Ethnographic" the president asked.
"Ethnographic," Gref confirmed. "There is a very rich history there. Unfortunately, there has been very little scientific investigation and few historic objects recovered. The Silk Road was there… The share of ethnographic and educational tourism is expected to be high."
"Exhibitions are important for tourism, of course," the president conceded. "But the main appeal is the mineral waters."
"Of course, it's the mineral waters," Gref said. "The first proposal, of course, is the development of new sources of mineral waters and the creation of adequate infrastructure in order to provide full service. A zone in the area of Lake Baikal is also proposed."
"We expected to establish three or four zones, but we couldn't decide," Gref confessed. "Finally, Mikhail Efimovich [Fradkov] approved seven zones."
The Belarusian agreement still haunted the president though. He unexpected returned to the subject at the end of the meeting.
"We all understand very well," he said, "that, when we can't even calculate the hidden support for a state, it does not stimulate integration processes. On the contrary, it destroys the integration space. Only when relations become clear, put on paper, is it easy to make calculations and it can be understood what we can accomplish in the situation and what relationship will be just and equal."
That is, inconsolably disadvantageous to the Belarusian people.
Does Russia care whether or not it is a 'reliable' energy supplier?

From:
Itar-Tass
Andrew Neff, senior research analyst, Global Insight
European criticism of Russia's reliability as an energy exporter in the wake of the recent suspension in oil exporters via the Druzhba pipeline is likely to fall on deaf ears in the Kremlin.
SIGNIFICANCE
Although Russia resumed pumping oil via the Druzhba pipeline to Europe yesterday, European Union leaders and member governments - which roundly criticized Russia for halting oil exports in a dispute with Belarus - should take note that Russia acted not in response to their criticism but in its own interests.
IMPLICATIONS
Saying that Russia has dented its credibility in the Belarus dispute and questioning Russia's reliability as an oil and gas supplier will have little effect on Russia's energy policy, which is only likely to become more focused on achieving the country's own goals in light of the fact that Russia was nearly universally blamed for the Druzhba halt.
OUTLOOK
The Kremlin (Russia's presidential administration) knows that - in the end, despite the criticism - the European Union needs oil and gas supplies to an extent that Russia can be 'unreliable' with few consequences - at least until the EU confronts Russia with a unified, cohesive energy policy.
CRITICISM CONTINUES TO RAIN DOWN
After a three-day halt in Russian oil exports to Europe via the Druzhba pipeline owing to a bilateral dispute between Russia and Belarus, Transneft, the Russian state-owned pipeline operator, confirmed yesterday morning that it had resumed pumping via the pipeline. Belarus, after canceling a US$45/tonne transit tax, had confirmed late Wednesday (10 January) that it had resumed transiting oil via its territory, with European refineries reporting yesterday that they were once again receiving supplies in full. With Russian and Belarusian officials expected to reach a compromise deal to end their row over customs duties - likely today - the temptation is to say that problems have all been solved, right?
Wrong. While the European Union (EU) said yesterday that it welcomed the deal between Russia and Belarus to resume shipments via the Druzhba, the incident has obviously set off alarm bells among EU member states. Coming on top of last January's brief 'gas war' between Russia and Ukraine, which resulted in a disruption of Russian gas supplies to Europe via Ukraine, the Druzhba outage has further worried European policymakers about the EU's growing dependence on Russian oil and gas supplies. EU Energy Commissioner Andris Piebalgs said that Russia and Belarus 'should learn lessons' from the Druzhba oil halt, telling reporters that 'We ask from both producer countries and transit countries to be really reliable ... We call for transparent and reliable behavior in the future. We are paying for these energy resources and we are never late in our payment. We have a right and this should be understood by all countries, that you never disrupt supply.'
Similarly, International Energy Agency chief Claude Mandil yesterday urged Russia to recognize that halting the flow of oil via the Druzhba was a 'grave' incident from which the country should draw 'clear' lessons. Germany, which holds the rotating presidency of both the EU and the G8 at the moment, voiced satisfaction that the EU's calls for a resumption of supplies were quickly heeded. 'I welcome that our appeals for a rapid, constructive resolution of the oil dispute did not go unheard in Moscow," said German Foreign Minister Frank-Walter Steinmeier.
LIKE WATER OFF A DUCK'S BACK
Scolding Russia for damaging its credibility as a 'reliable' supplier to Europe, however, will likely have little impact on Russia's behavior. Just as with last January's gas war with Ukraine, Russia has acted throughout the recent oil dispute with Belarus in a manner suggesting it is looking after Russia's own interests, not the European Union's. European leaders patting themselves on the back in the assumption that their criticism of Russia's actions prompted a change in policy and a resumption of oil pumping via the Druzhba pipeline should think again about their Euro-centric views and consider that Russia has interests as well - and they don't always coincide with the interests of the EU.
Indeed, Russia seems to be relatively unconcerned by European accusations that the Belarus and Ukraine episodes means Russian energy exports are unreliable. Although Russia is by no means immune from criticism, and there is every indication that Russia wanted a quick restart to the Druzhba as well, the Kremlin demonstrated this week that it was willing to sacrifice its reputation for 'reliability' and its standing in Europe in pursuit of its own economic goals; in this case, a re-ordering of the customs agreement with Belarus to force Belarus to cede ground in the division of its oil product export revenues. A final deal to end the Russia-Belarus dispute is likely to see Belarus face the full effect of the US$180/tonne export tariff imposed on crude oil supplies to Belarus or a concession by Belarus to give Russia the majority share of revenues from Belarus's oil product exports of duty-free Russian oil imports.
While Europeans may think that Russia shot itself in the foot - and there certainly is an element of 'cutting off your nose to spite your face' in Russia's actions - the Kremlin viewed the halt in the Druzhba supplies as a necessary move to bring Belarus to heel and thus cancel the illegal imposition of a transit tax on Russian oil exports. In this regard, the Russian government determined that the need to pressure Belarus outweighed the negative impact on its reputation as a reliable supplier in Europe. Russian behaved similarly in last January's gas dispute with Ukraine, an indication of the Kremlin's consistency - some may say 'obstinacy' - and its determination to re-orient economic relations with its former Soviet neighbors, even if it damages Russia's relations with its European customers.
OUTLOOK AND IMPLICATIONS
Considering the media coverage of the past week's events, the Kremlin may also have determined that it had little to lose in pushing Belarus and moving to shut-in its own oil production in order to force Belarus to concede. Despite the fact that it was Belarus that acted preemptively to halt Russian oil transit, Russia was the one that took the brunt of the blame for the dispute, at least in the Western press. Instead of seeing a bilateral economic disagreement that flared into the international spotlight, much of the media coverage focused on the dispute as 'another example' of a politically-motivated attack by Russia on one of its former Soviet brethren, as if Belarus was somehow innocent.
With most of the Western press taking a biased approach with an assumption of Russian culpability, it is perhaps not surprising that the Russian government is deaf to the criticism of European leaders, figuring that the Kremlin will be faulted one way or the other, so Russia may as well as least pursue and achieve its own objectives. Since Russia knows that it has the oil and gas reserves and the European Union can do little - at least in the short-term - to diversify from Russian dependence, the Kremlin sees little concern in European yammering about Russian 'reliability'. Besides, the Druzhba episode made clear that the EU has 120 days' worth of oil stocks to meet consumption needs, so - in the final analysis - what difference does a three-day disruption mean aside denting Russia's reputation?
Of course, the recent halt will make the EU's efforts to reduce dependence on Russia that much more urgent, but Russia appears more concerned with re-orienting relations with its former Soviet neighbors in the short-term than any impact on its share of the European energy market in the long-term. Considering the disparate interests of the EU member states, the Russian government also is betting that questioning by the EU over Russia's 'reliability' as an energy supplier matters less than Russia's ability to meet the future oil and gas needs of individual member states. Russia has long taken a 'divide and conquer' approach to the EU, discounting EU scolding and shrugging off criticism of its reliability by reaching long-term supply deal with individual European states. Until the EU is unified in its approach to Russia with a cohesive energy policy, Russia will not change its cavalier approach to European energy security. Even if the EU is able to present a united front to Russia, the EU should take heed that Russia will continue to look after its own economic, political, and energy interests first and foremost - just as the EU's own member states have in dealing with Russia.
Vremya Novostey: Putin named the real price of the Belarusian sovereignty
From:
Charter '97
According to Putin, subsidies to Belarus will amount to "around USD 3.3 billion" in the gas sphere and USD 2.5 billion in the oil and oil products deliveries sphere "
"Yesterday, at the traditional meeting with the Government members , Vladimir Putin thanked the Cabinet of Ministers for their persistence at the Russian Belarusian negotiations on oil transit. He estimated the result of the negotiations as a compromise acceptable for both parties. Thus, Putin actually ignored the Sunday's escapades of his Belarusian colleague, the "Vremya Novostey" Russian newspaper reports today and features that in the course of the meeting," Putin simply named the real price of the Belarusian sovereignty."
It is to be mentioned that the day before Alyaksandr Lukashenka sharply appraised the behavior of Moscow in the oil clash with Minsk . In particular, Mr Lukashenka declared that "the Russian party dared to trample under foot upon the union and to derail the whole country with its fraternal people" and also added that "Europe and the USA behaved honestly in this situation and offered us a support. We shall never forget that."
Evidently, the Russian and Belarusian leaders have estimated the results of negotiations differently. For Moscow , though it was forced to make a compromise and step back from its previously announced export oil duties ambitions amounting to USD 180 per ton , it is more important ,yet, that the compromise resulted in resumption of the oil supplies to Europe.
But the Russia's intention to transfer energy supplies to the market basis was interpreted by Alyaksandr Lukashenka in the following way: "We are demanded to join the Russian Federation but being the first Belarusian President I am not going to bury the sovereignty and independence of the country"
Vladimir Putin did not reply sharply – he simply gave the price of the Belarusian sovereignty. Subsidies to the Belarusian economy ,taking into account all the reached agreements and concluded contracts , according to him, will amount to "around USD 3.3 billion" in the gas sphere and USD 2.5 billion in the oil and oil products deliveries sphere "."USD 5.8 billion for energy supplies, only, is a support for the Belarusian economy", considered the Russian President ."If we recall that, according to our Ministry of Finance the total budget of Belarus for 2007 comprises around USD 14 billion in the USD equivalent , then our support amounts to around 41 % of the budget."
" We can't but agree that it is much, but I shall repeat once again that it is Russia's payment for the quiet transfer of allies to the market relations and it is also a support of the Belarusian fraternal people, " Vladimir Putin said. It is also worth mentioning that Russian subsidies have been not only for the Belarusian fraternal people support but also thee were the investments into the Alyaksandr Lukashenka's regime. Now when Moscow realized that those investments haven't paid off 41% of implicit budget subsidies may be considered the financial equivalent of the two peoples friendship. But according to Putin, the negotiations mainly resulted in "the transfer to market relations with our Belarusian partners , mostly, in the energy sphere…I believe, it is clear to the experts that this is a mild transfer, acceptable to both parties, which is to be realized gradually during several years .But the transfer to the new principles of this relationship development has been fixed by the documents , and that is the most important outcome'", the President said.
He concluded his short speech to the ministers in the following way: "Thanks to everyone who participated in that not a simple job. Let us take it seriously, like grown-ups , without fuss and emotions. The attained agreements have to be implemented in the manner of the recent negotiations."
In the ministry of economic development which accounted for the major part of the negotiations with Belarusian functionaries it was confirmed by the evening that they were ready, according to the President's advice , to strive for the implementation of the achieved agreements. The press-service of the ministry reported to Interfax that they were waiting for Minsk keeping its promises on removing certain barriers to the Russian goods .According to the functionaries of the ministry of economic development , they meant "nine trade barriers , two quarters and eight administrative measures." The list of goods with restricted access to fraternal Belarus, among other items, includes beer and other hard drinks, sugar, cigarettes , tobacco, fish and sea-products as well as large and medium-sized vehicles.
Sport...
Hleb: "Sheva past it"
From:
Eurosport
Hleb: "I would never have risked coming to England towards the end of my career,"
Arsenal midfielder Alexandr Hleb has accused Chelsea's struggling striker Andriy Shevchenko of being too old for the Premiership. The 30-year-old has disappointed since moving for £30 million this summer and has been blamed for a split between Jose Mourinho and Roman Abramovich.
"I would never have risked coming to England towards the end of my career," the 25-year-old Belarus star told The Sun.
"The older you are, the harder it gets. Shevchenko is not the first great footballer who has not managed to crown himself in glory here.
"I was never convinced he would be able to play in England," he continued. "I don't have anything against him, I respect and rate him as a player."
Pundits and fans have pointed out that Sheva seems to lack the blistering pace that made him such a hit at Milan. But Hleb things that the English game is just that bit faster anyway and that a player needs the time afforded to a younger man to adapt to the style of play:
"The problem lies in the style of the English league, in terms of the tempo and the time you get to think on the pitch," he continued. "The Italian and English leagues are two very different propositions."
"And the younger a player is, the easier it is for him to adapt and get to grips with English football."
Hleb could not resist a little dig at the man-management skills of Chelsea boss Mourinho, whose poor relationship with Shevchenko is being blamed for a split with owner Abramovich.
"There has been talk that Mourinho and Shevchenko have not found a common language," Hleb said. "In my case, Arsene Wenger's role in helping establish me as a first-team regular was invaluable."
In the Premiership, fourth-placed Arsenal lie nine points behind Chelsea in second.
Sports notes...
From the second round of the Austrailian Open, Victoria Azarenka of Belarus ousted 18th- seeded Frenchwoman Marion Bartoli 6-0, 7-5; and another Belarusian, Anastasiya Yakimova, drove out 23rd-seeded Japanese Ai Sugiyama 6-2, 2-6, 10-8.


Uladzimir Tsiamchyk has confirmed that he will run in next month's Tokyo marathon.


Belarus will compete along with 13 other countries in USA Gymnastics' Tyson American Cup in acksonville, Fla. one of the world's most prestigious gymnastics competitions, on March 3 at the Jacksonville Veterans Memorial Arena in Jacksonville, Fla. The participating countries accounted for 31 medals at the recent World Championships.


End notes...



The main result of the Russia-Belarus talks is transition to market relations, primarily in the energy sector

From: Kremlin.ru

Vladimir Putin

President Vladimir Putin thanked government members for the positive results of the energy talks with their Belarusian partners, saying that mutually acceptable compromises had been found.

Putin noted that direct and indirect Russian support to Belarus would be curtailed in 2007, but would remain substantial for a long time.

It will amount to $5.8 billion this year, which, according to the Russian Finance Ministry, is equal to 41% of the Belarusian budget.

The president said this constituted Russia's payment for a smooth and friendly way of converting to market relations, as well as its assistance to the Belarusian people.


Fake Google Belarus Homepage

From: Google
The top result for [Google Belarus] is a site that mimics Google's homepage, but also adds some personal touch. The site can be found at google.by, while Google's localized version for Belarus is available at google.com/intl/be/.