Belarus to cut gasconsumption, Eastern Partnership, WTO, Housing construction; Russia, Economy, Opposition, Opinion, Sport, Culture and Polish scandal
Belarus to cut gas consumption to 55% by 2015
From:
BelTA
The presentation of the report by the Minister of Energy of the Republic of Belarus, Alexander Ozerets
The situation with the fuel consumption in Belarus is likely to be radically altered in 2010-2011, Energy Minister Alexander Ozerets said as he met with President of Belarus Alexander Lukashenko to present his report on 15 October.
Thus, gas consumption is expected to fall to 55% by 2015, the country would use more local fuels and coal. The energy industry is working hard to diversify fuel consumption. Eight large projects have been implemented so far. New energy facilities would come on stream in the near future. Alexander Ozerets stressed that the work to improve the efficiency of the industry remains its top priority.
Closer attention is paid to expand transit services. According to the minister, Belarus transited 51.2 billion cubic meters of natural gas to Western Europe in 2008 and 44.2 billion cubic meters in 2009. This downward tendency was attributed to the reduction of gas consumption. According to Alexander Ozerets, the energy industry has set forth a task to reach the 2008 level.
In his words, practically all the companies of the industry have been running without loss. The energy system and its structures have been reorganized, all the instructions given by the President of Belarus have been fulfilled.
Alexander Lukashenko in favor of low energy prices for households
President of Belarus Alexander Lukashenko believes that it is not advisable to go ahead with raising tariffs on energy resources supplied to individuals yet. The President made the statement as he heard out a report from Energy Minister Alexander Ozerets on 15 October.
According to the press service of the Belarusian head of state, Alexander Ozerets suggested abandoning the practice of cross-subsidizing and spoke in favor of raising energy tariffs for households. At present the energy industry has Br900 billion in losses due to non-payments by individuals. For instance, at present Belarusian households pay roughly half the price of the natural gas they get.
In turn, the President believes it is necessary to find ways to optimize costs in order to avoid raising the tariffs. It can be achieved by reducing the prime costs, too.
Belarus First Vice Premier Vladimir Semashko said there are several ways to handle the problem. Using long-term foreign loans to buy highly effective equipment is one of them.
Summing up the discussion, Alexander Lukashenko made it clear that raising the tariffs for individuals by 5-7% at once is out of the question.
The President suggested increasing the tariffs by one US dollar every month starting January 2010. Depending on the crisis development, the tariffs will be raised by $7 in total next year. "Everything has yet to be calculated," stressed the President.
"It should be noted that people cannot afford paying more today. Don't tell me to raise tariffs. We didn't raise salaries and pensions in order to take $5-7 away from people. But the nation must understand that if we fail the energy industry, there will be no state or salaries at all," remarked the head of state.
The President pointed out that the manufacturing process has to be scrutinized to find out ways to save money. "Starting January we might raise the tariffs by one dollar. But that decision has yet to be taken. And you should present it to me in a well-reasoned way," added Alexander Lukashenko.
Other Belarusian News...
Belarus to partake in forming parliamentary dimension of Eastern Partnership
From:
BelTA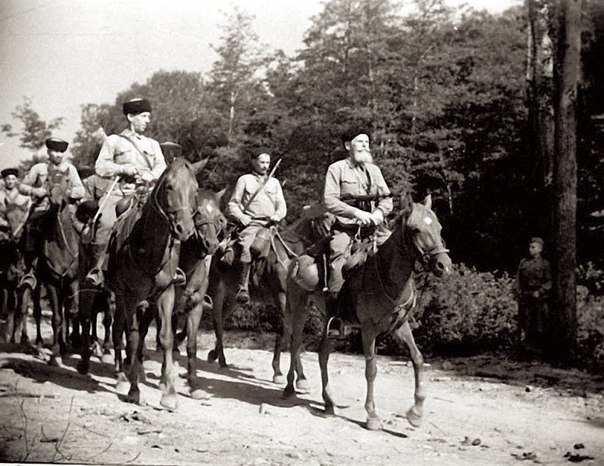 A meeting of the Eastern Partnership member-states will take place in Stockholm. Belarus' participation in the meeting will give an opportunity to demonstrate the openness and readiness of Belarusian parliamentarians
Sergei Maskevich, Chairman of the International Affairs and CIS Relations Commission of the House of Representatives of the National Assembly of Belarus, will take part in a session dedicated to forming the parliamentary dimension of the Eastern Partnership Initiative. The session will take place in Stockholm on 21 October, Sergei Maskevich told BelTA.
The event is held as part of Sweden's presidency over the European Union and is the first official discussion about mechanisms able to create an inter-parliamentary structure of the Eastern Partnership.
A meeting of chairmen of international affairs committees of the parliaments of the Eastern Partnership member-states will take place in Stockholm. The format of parliamentary cooperation in this initiative has not been determined so far. Participants of the forthcoming session will take care of agreeing principles and mechanisms of the future parliamentary dimension, said Sergei Maskevich.
Belarus' participation in the meeting will give an opportunity to make a positive contribution to creating the parliamentary component of the Eastern Partnership. It will demonstrate the openness and readiness of Belarusian parliamentarians for effective contacts and good neighborly cooperation, underlined Sergei Maskevich.
Belarus' participation in EurAsEC does not hinder dialogue with EU
Belarus' participation in the EurAsEC does not hinder the dialogue with other international organizations including the European Union, Igor Karpenko, chairman of the EurAsEC IPA permanent commission for trade policy and international cooperation, told a press conference in Minsk on 14 October.
"Belarus is a sovereign country and decides on its own with which integration unions to cooperate. Is it bad that we negotiate with the European Union? Is it bad that our goods are exported to European markets? They were exported there even during the times when the European Union was ignoring us," Igor Karpenko said. He stressed that Belarus will continue the dialogue with European organizations for the benefit of the people.
Igor Karpenko expressed satisfaction that parliamentarians of other EurAsEC countries including Russia understand Belarus' stand on this.
European Commission may relax visa rules for Belarusians
The European Commission believes it is possible to facilitate visa rules for Belarus citizens, said Jean-Eric Holzapfel, Charge d'affaires a.i. of the European Commission in Belarus, at a press conference in Minsk on 15 October.
At present Belarusians pay €60 for European Union visas, reminded Jean-Eric Holzapfel. An agreement to facilitate visa regulations and reduce the price could be the first step.
Introduction of free visas and continued efforts to lift visa requirements is the next step, he added.
The EurAsEC Heads of Government are also expected to sign the food security concept in December 2009.
The document spells out the terms of food security, its constituent parts and indicators of assessment of food security of the Eurasian Economic Community. Having analyzed the state of agro-industrial complexes of the EurAsEC member countries, experts assessed the level of food security of the Community and proposed a set of measures to ensure food security.
Igor Petrishenko noted that Belarus attaches great importance to the joint actions of the EurAsEC member countries to minimize the impact of the global financial and economic crisis. According to him, the EurAsEC is one of the most prestigious unions in the post-Soviet area and is able to resist the global economic crisis.
Igor Petrishenko stressed that Belarus supports the expansion of partnership in the EurAsEC not only in the economic but in social, humanitarian and other areas. "It makes sense to focus now on completing the formation of the Customs Union, setting up the single energy market and the single transport area," Igor Petrishenko said.
Belarus, Russia and Kazakhstan to join WTO simultaneously, on coordinated terms
From:
BelTA
A delegation representing Belarus, Russia, and Kazakhstan informed WTO members that they would continue negotiations on behalf of the Customs Union which comes into effect on 1 January 2010
Belarus, Russia and Kazakhstan will join the WTO simultaneously and on the coordinated terms, BelTA learnt from Belarus' permanent mission in the UN and other international organizations based in Geneva. Consultations on the accession of the Customs Union member-states to the WTO were held in Geneva.
A delegation representing three groups, Belarus, Russia, and Kazakhstan took part in the negotiations. The delegation informed the WTO members that they would continue the negotiations on behalf of the Customs Union which comes into effect on 1 January 2010. "They want to understand that the Customs Union is a real thing, and want to know how we are going to act. Our position will be based on the fact that we will have a single tariff policy," the mission said.
The consultations in Geneva have finished but the WTO accession talks will be resumed soon. In terms of procedures they will be held in the previous format, by the working groups of Belarus Russia, Kazakhstan.
Housing construction in Belarus up 15.3% in January-September
From:
BelTA
In January-September 2009 Br6.6 trillion, or 21.2% of the total, was invested in housing construction. A total of Br927.3 billion was invested into the infrastructure development (78.8% of the annual plan)
Some 4.521 million square meters were built in Belarus in January-September 2009, up 15.3% from the same point in 2008. The figure accounts for 75.4% of the annual task, BelTA learnt from the National Statistics Committee.
In January-September 2009, 2.6 million square meters (including 1.938 million square meters in urban areas) were built for people who were on a waiting list for improving their living conditions. The ratio of this type of housing comprised 84.3% of the total volume (the annual plan was 78%).
Rural settlements built 1.231 million square meters of houses, 27.2% of the national level. In January-August 2008, the figure was 31.8%.
In January-September 2009 Br6.6 trillion, or 21.2% of the total, was invested in housing construction. A total of Br927.3 billion was invested into the infrastructure development (78.8% of the annual plan).
In January-September 2009, 718,700 square meters were commissioned in the Brest oblast (82% of the annual task), 435,100 square meters in the Vitebsk oblast (73.9%), 622,100 square meters in the Gomel oblast (81.2%), 569,600 square meters in the Grodno oblast (81.1%), 892,300 square meters in the Minsk oblast (82.1%), 478,000 square meters in the Mogilev oblast (82.4%), 805,300 square meters in Minsk (57.5%).
Belarusians pin hopes on strong state and strong family
From:
BelTA
The President and his son Nikolai participate in the general census of the population
Among the ideas and values that could promote the development of the Belarusian society the Belarusians choose those which epitomize sustainability and stability – a strong state and a solid family, BelTA learned from the Information and Analysis Center for the Belarus President Administration. The Center quoted results of a sociological poll conducted in April-June 2009.
Asked what ideas and values could promote the development of the Belarusian society, 49.5% respondents said it was a strong state and 47.7% said it was a strong family. The Belarusians also value the overall stability as well as law and order - 43.4% and 37.8% of the polled respectively.
Sociologists have found out that young Belarusians value the same things that the entire society. Some 43.5% of the respondents consider a strong family to be able to secure the successful development of the society, with 43.1% preferring a strong state and 42.7% choosing stability.
Such values as equality, freedom, independence, sovereignty and the church are the most important ones for 11-17% of the respondents. Such ideological guides as communism, capitalism and the Western way of life are on the backstage of the public opinion.
The agency has polled 2,002 people in all the oblast cities and Minsk, a number of regional towns and villages. The statistical error does not exceed 3%.New York Times
Cultural Scene...
Journalism contest announced in CIS
From:
BelTA
The CIS countries announced the 1st international journalism contest on 15 October, BelTA learnt from Alexander Kalugin, spokesman for the CIS Interstate Foundation for Humanitarian Cooperation.
The major goal of the contest is to display and encourage the best works of the CIS journalists covering the issues related to the Commonwealth, its integration processes and development of humanitarian cooperation. Reporters of electronic and print mass media outlets of the CIS countries are able to take part in the competition.
The contest will include five nominations. The best TV programme will receive RUB 500,000 in prize money, the best radio programme and print publication – RUB 250,000 each, the best internet publication and photography – RUB 150,000 apiece. The jury will consist of the representatives of large journalism associations of the CIS participating countries. The results of the contest will be announced in December 2010.
The CIS journalism competition was founded by the Council for Humanitarian Cooperation, the CIS Interstate Foundation for Humanitarian Cooperation, Eurasia Media Center, the International Confederation of Journalism Unions, the International Television and Radio Academy, the Union of Journalists of Russia.
Economics...
Two-year auditing ban for startups introduced in Belarus
From:
BelTA
Instead of total auditing the new mechanism will bring about individualized control based on the economic operator's compliance with the law. The audit planning process will no longer be confidential and will be accessible to economic operators
Uniform auditing regulations based on brand new approaches have been introduced in Belarus. President of Belarus Alexander Lukashenko signed the relevant decree on 16 October, the press service of the Belarus President told BelTA.
The decree shortlists government agencies, which are authorized to audit businesses, and specifies their responsibility areas.
In line with the decree startups cannot be audited within two years since their state registration. The decree lays down the finite number of reasons which can trigger an unplanned audit of such economic operators.
The periodicity-based approach to auditing (once a year at most) has been replaced with a brand new mechanism based on risk groups.
All economic operators are categorized according to the potential risk that their infringements pose to the government and the general public. Exhaustive criteria are specified by the decree.
High-risk businesses can be audited once a year at most, medium-risk ones — once in three years, low-risk ones — once in five years. If a planned audit reveals no violations, the next planned audit can be held in two years for high-risk businesses or five years for medium-risk ones.
Instead of total auditing the new mechanism will bring about individualized control based on the economic operator's compliance with the law. The audit planning process will no longer be confidential and will be accessible to economic operators. The latter will be able to independently assess their operation and take measures to get transferred into a lower risk group.
All the planned audits will be coordinated by the State Control Committee and its bodies. As a result, several auditing bodies can audit one economic operator only via a joint audit.
Auditing agencies will not check records older than three years except for several cases the decree exhaustively specifies. The limitation will allow minimizing the interference of auditing agencies into the operation of businesses.
An audit of a corporation cannot exceed 30 business days, an audit of a self-employed entrepreneur — 15 business days.
The document lists the grounds and government officials who will be able to authorize off-schedule audits. An off-schedule audit can be authorized by a senior official of the national level or by one of his deputies to check the information on alleged offences.
A procedure of conducting an audit and formalizing its results is spelled out for all watchdog bodies. Special attention is attached to the observance of the rights and legal interests of an auditee.
The decree restricts patrol inspections which are now conducted in any territory, in respect of any entity and regarding any issue. In accordance with the new mechanism, such audits may be authorized by several bodies (eight of them) and in respect of a certain entity and on the grounds specified by the decree. An audit of an unspecified entity can be held only on motorways, trading areas and pavilions in the marketplaces, and also at construction sites, and only one time a month in one and the same territory.
According to the decree, economic entities can be relieved of administrative responsibility if the violations are minor, and if the measures are taken to eliminate them and to compensate for the damage.
The responsibility of the officials of the watchdog authorities has been toughened for violating the procedure of authorizing an audit including responsibility for ungrounded authorization. In this case the officials will be brought to administrative and disciplinary responsibility (right to the dismissal). For authorizing an audit out of mercenary or other personal interest which has damaged the rights and legal interests of the audited economic entity or state or public interests, officials will be brought to criminal responsibility. In this case the results of the audit will be invalidated.
This decree is aimed at addressing the objectives that were formulated by the President of the Republic of Belarus. They are to slash considerably the number of audits, eliminate the duplication of the functions of the watchdog authorities, create a transparent system of audits that would not be burdensome for businesses, would not stifle business initiative in Belarus and that would allow holding preventive audits rather than punitive ones.
The regulatory act is another fact indicating Belarusian authorities' commitment to creating the most favored treatment regime for bona fide economic operators. It also shows that the country's authorities put trust in economic entities and stand ready to build partner relationships with businesses and individual entrepreneurs.
In January-September 2009 capital investments up 14.5% in Belarus
In January-September 2009 capital and construction investments totaled Br31 trillion in Belarus, 14.5% up on the same period of last year in comparable prices, BelTA learnt from representatives of the National Statistics Committee.
In January-September 2009 Br15.2 trillion worth of construction and installation work was fulfilled in Belarus, 24.1% up on January-September 2008.
Investments into manufacturing totaled Br19.9 trillion, 16.3% up, while other investments amounted to Br11.1 trillion (12.8% up). Investments into manufacturing accounted for 64.1% of the total investments, which is equal to the figure registered in January-September 2008.
In January-September 2009 Br12.2 trillion (6.4% up) was spent on buying machines, equipment and vehicles. These expenses accounted for 39.3% of the total investments, with the share of the money spent on foreign investments as large as 17.5%. A third of the imported equipment was bought in Belarus.
According to the National Statistics Committee, in January-September 2009 state-run companies used Br15.6 trillion in capital investments (13.2% up on January-September 2008). National ownership companies used Br7.1 trillion in investments (1.7% up), municipal ownership ones — Br8.5 trillion (25.1% up).
As of 1 October 2009 there were 14,400 manufacturing and non-manufacturing premises under construction (excluding individual developers and small business entities), or 944 objects less than on 1 September 2009. Manufacturing facilities accounted for 43% of the total premises under construction. The number of temporarily abandoned facilities stood at 2,863 (2,939 as of 1 September 2009). The share of facilities which construction exceeds standard terms (excluding temporarily abandoned and preserved sites) made 36.5%.
Belarus' GDP down 0.3% in January-September
In line with Belarus' social and economic development forecast this year, GDP is supposed to grow by 10-12%. According to the National Statistics Committee, in Q1 2009 GDP stood at 101.1% as against the same period of 2008, 101.2% in January-April, 101.4% in January-May, 100.3% in January-June, 100.4% in January-July, and 99.5% in January-August.
In January-September, the share of the industry in the GDP added value accounted for 25.6%, agriculture – 8.3%, construction – 11.5%, transport and communications – 8.6%, trade and public catering – 10.1%.
The National Statistics Committee assessed GDP in Q2. In the period under review, GDP made up Br31.8 trillion or down 0.4% in comparable prices over the same period of last year, or up 4.5% as against Q1 2009.
In Q2 2009, the industrial output made up 97.3%, services and transport – 83.2%, trade and public catering – 98.2%.
In January-September this year, the construction industry recoded a growth of 15%, agriculture – 6.8%, banking sector – 33%, communication – 12.3%.
From the Foriegn Press...
Russia and allies signal joint but separate WTO bid
From:
Reuters
The customs union comes into force on Jan. 1, 2010 but Kazakhstan and Russia will have to renegotiate some of the import duties they have already agreed with WTO members
Russia, Kazakhstan and Belarus hope to join the World Trade Organisation together as a single customs union as soon as possible, negotiators for the three ex-Soviet states said on Thursday.
But in a retreat from the customs union plan announced in June, they said they would pursue their candidacies as separate states to preserve what had already been laboriously negotiated, while coordinating closely on the talks.
And for the customs union, which comes into force on Jan. 1, 2010, to operate a common external tariff, Kazakhstan and Russia will have to renegotiate some of the import duties they have already agreed with WTO members.
"Now we're back in business," Russia's chief WTO negotiator Maxim Medvedkov told a news conference after the three states briefed WTO members to on their revised accession plans.
"We strongly believe that this project will facilitate trade and investment, will be business-friendly...and will contribute to the overall efforts of WTO members to see a world based on the same set of rules with minimum trade barriers."
The three states will start consultations with members from Friday as they await a formal resumption of negotiations.
Many officials from WTO members think the effort to yoke the three candidacies will simply delay the process further and it may yet prove impossible for the three to join at the same time.
EU trade chief Catherine Ashton said she hoped Russia would not abandon the possibility of joining the WTO alone.
"Russia needs to see strategically it is better to be in the WTO. IT doesn't prevent it having strong relationships with their near neighbours," she told Reuters.
DRAWN-OUT PROCESS
Russia is by far the biggest economy still outside the 153-member WTO. It has been negotiating to join for over 16 years, and Kazakhstan and Belarus also launched membership talks in the mid-1990s.
Moscow has been frustrated by the slow pace of negotiations, which many officials say is politically motivated.
But only days after EU and US officials spoke of Russia finally completing its bid this year, Prime Minister Vladimir Putin threw the talks into turmoil by announcing on June 9 that the three states would join together as a customs union.
The union, which will create a single market of 165 million people, is part of Moscow's efforts to rebuild ties with its former Soviet neighbours.
But there is no precedent for countries to join the WTO as a customs union and the proposal perplexed members because many trade issues such as farm subsidies would not be handled by a customs union that would concentrate on trade in goods.
Such areas will be negotiated separately with different outcomes, although the three states' plans to develop the customs union economically would encourage coordination here.
And while Kazakhstan's negotiations, like Russia's, are reasonably advanced, little work has been done on Belarus.
Because Kazakhstan has already agreed to cut some tariffs to lower levels than Russia has, the existing agreements will have to be adjusted.
Kazakh chief WTO negotiator Zhanar Aitzhanova said the fact that businesses would access a market of 165 million people rather than only Kazakhstan's 16 million would compensate for any increase in duties.
"We believe that these are new economic dimensions which will be constructively taken into account in the course of the adjustment process by our counterparts," she said.
Both she and Medvedkov said it was too soon to predict when the accession process would be completed.
"It's too early to establish a date to open the vodka," Medvedkov said.
Russia, Belarus To Abolish Customs Control Jul 1, 2010 -Agency
In a
related story,
Customs control on the border between Russia and Belarus will be abolished July 1, 2010, Vladimir Goshin, first deputy chairman of Belarus' State Customs Committee, said Thursday according to the Prime-Tass news agency.
Russia, Belarus and Kazakhstan plan to sign the documents necessary for the creation of a customs union between the three countries at the end of November.
The customs code of the union envisages abolishing customs control on the borders between the union's participants, Goshin said.
Customs control on the border between Russia and Kazakhstan is expected to be abolished on July 1, 2011.
Belarus to liberalise most retail prices - EconMin
From:
Forbes
customers in the Komarovsky renok indoor market place
Belarus will abandon retail price regulation from Oct. 28, with the exception of 50 so-called socially important products, the Economy Ministry said on Wednesday.
The government will continue to control the price of many staple foodstuffs, such as low-fat milk, basic meat items, salt and sugar, the ministry said in a statement published in the government's Respublika newspaper.
The government will also retain control over tariffs on goods and services, it said.
The Belarussian government sets price ceilings for products, limits the profitability of processing firms and imposes compulsory mark-ups for wholesalers and producers.
Wednesday's decision follows the government's earlier statements that it would give up control over prices in a gradual manner.
The International Monetary Fund, which has granted Belarus a $3.5 billion standby loan, and other international organisations have long been advocating price liberalisation as a necessary step to make Belarus a market-oriented economy.
The Belarussian government had refused the notion in the past, claiming that price control allows affordable products for the people and makes exports competitive. It had also warned that leaving prices to market forces would spur inflation.
Consumer prices rose by 0.3 percent in September, and official forecasts see inflation at 9-11 percent this year.
Belarus had $3,595.9-million foreign trade deficit in first eight months
From:
Navany
The country had a deficit of $4,504.1 million in trade in goods and an export surplus of $908.2 million in trade in services, the Committee said
Belarus had a deficit of $3,595.9 million in foreign trade in goods and services in the first eight months of 2009, according to the National Statistics Committee, whereas the projection for the year had been between $1,470 million and $1,500 million.
The country had a deficit of $4,504.1 million in trade in goods and an export surplus of $908.2 million in trade in services, the Committee said.
In the period, Belarus' imports of "intermediate goods," which include energy resources, raw materials and components, dropped by 37.8 percent year-on-year to $12,985.6 million and exports of such goods fell by 46.6 percent to $9,173.3 billion.
The country's exports of energy resources decreased by 45.2 percent to $4,746.8 million and imports by 33.8 percent to $7,041 million.
Belarus' deficit in trade in energy resources amounted to $2,294.2 million in the first eight months of 2009, $326.4 million more than in the same period of 2008, the National Statistics Committee said.
The deficit in trade in consumer goods reportedly decreased by 311.4 million, with Belarus recording a deficit of $609 million in trade in non-food products.
Exports of furniture, refrigerators and freezers, and ceramic tiles reportedly decreased by $127 million, $90.6 million and $37.9 million, respectively.
Belarus had an export surplus of $391.8 million in foreign trade in food, with its exports increasing by $205.8 million, or 110 percent.
The calculations were reportedly made according to the balance of payment method.
If calculated by the balance of trade method, which is based on customs statistics, Belarus' deficit in trade in goods amounted to $4,707 million in the first eight months of 2009, up from $3,678 million in the same period of the previous year.
Franck Muller Group may invest in Minsk Watch Plant
From:
Navany
Plans for Switzerland's Franck Muller Group to invest in and revive Belarus' struggling watch company, Minsk Watch Plant, better known for its brand name Luch (Ray), were discussed by Alyaksandr Lukashenka and Franck Muller Group CEO Vartan Sirmakes during their visit to the plant on Friday.
"We have a serious intention to reorganize the business, create an image and promote the brand Luch in the world arena," the Armenian-born Sirmakes said. "I think you'll be proud of Luch products."
Mr. Sirmakes noted that the Franck Muller Group could make a new line of high-quality watches in Belarus. "I want to ask you to promise that you and all members of your government will wear these watches."
Mr. Lukashenka replied that it was important for him to wear everything Belarusian. "You will do me a favor if you make such watches," he said. "I'm ready to wear Luch watches, not Patek Philippe or anything else."
"If you employ thousands of people, you will be my most welcome friends," the Belarusian leader said.
"Private owners ruined the company," he said. "The government had to take care of it. But we cannot lose the brand, the company, because the name means a lot just like MAZ, MTZ, and BelAZ."
"Preserving the watch plant is the most important thing for me," he said. "It will be revived whatever it may cost….If you think that everything is lost and nothing is done about it, you are mistaken. You should bear in mind that the plant has to be restored in this way or another. If we decide to cooperate with you, we will not agree to crippling terms."
Mr. Lukashenka promised that if an agreement was reached, the Swiss company would enjoy the most favorable treatment. "If you abide by agreements, you will not regret your decision to come here," he said. "We'll create conditions as good as those in Switzerland."
The Franck Muller Group plans to initially invest $10 million in Minsk Watch Plant and build a "watch village" near Minsk in the future, which would include a watch plant and a watchmaking college.
Mr. Sirmakes also said that the Group could design a special watch model for the 2014 World Ice Hockey Championship, which will take place in Belarus. "We want to make exactly 2014 pieces," he said. "They will sell well as collector's items all over the world."
Alyaksandr Lukashenka and Vartan Sirmakes agreed that the Swiss company would submit before December 15 draft papers for the establishment of a joint venture company with Minsk Watch Plant.
The Minsk Watch Plant was put into operation in 1953. In 1996, it was reorganized into a stock corporation.
From the Opposition...

Fascism in Minsk: Action of solidarity dispersed brutally
From:
Charter '97
The picket of solidarity in Minsk has been dispersed unprecedentedly brutally. 30 oppositionists were beaten up and arrested. Journalists were beaten as well, militia didn't let them film this brutality.
More than a hundred of riot militiamen were thrown against the people, who came to October square in Minsk on Solidarity Day on October 16. No sooner had the protesters unfurled portrait of the political prisoners, they were beaten. A part of demonstrators sat on the ground in protest, they were beaten at first, and then forced into buses with the rest. It took only some minutes to arrest the demonstrators.
Among the arrested are activists of the civil campaign "European Belarus" Zmitser Barodka, Paval Yukhnevich, Aleh Ladutska, Alyaksei Syanchyla, Palina Dzyakava, Maksim Serhiets, leader of the United Civil Party Anatol Lyabedzka, chairman of the Belarusian Social Democratic Party (Narodnaya Hramada) Mikalai Statkevich, leader of "BPF Youth" Andrei Krachko, UCP activist Mikhail Pashkevich, "Young Front" activists Anastasia Palazhanka and Mikola Dzemidzenka, and others.
Many people were beaten until they were bleeding. As Anatol Lyabedzka told www.charter97.org on phone, he was beaten in a bus on the way to the Tsentralny district militia department. "I was beaten up on the square and then in the bus. A riot militiaman grabbed from behind around my neck, another one was holding my arms, and the third was beating at my face. I was bleeding," the politician had said before he was cut off.
Opposition activists were also beaten in the Tsentralny district militia department, said a witness, who was in the militia department at that time by chance. According to him, he heard shouts of people, who were being beating in the department. He also saw how a beaten oppositionist was dragged through the corridor.
Human rights defenders and opposition activists came to the Tsentralny district militia department to support the detained, but they are not allowed in. Their phones are unavailable.
Journalists, photo correspondents and camera operators were not allowed to film the dispersal again. If on rallies on September 9 and 16 two or three men hindered every journalist, this time each correspondent was followed by five riot militiamen, who snatches lenses and damaged cameras.
Three riot militiamen attacked Natallya Radzina, a journalist of www.charter97.org, and knocked her down to the ground. Our photo correspondent was caught by five men who hold his arms all the time the peaceful rally was being dispersed.
If we managed to make some photos and video footage of the outrage during dispersals on September 9 and 16, this time journalists were almost unable to film anything!
Moreover, riot militiamen didn't allow the press to come to the place where demonstrators were beaten. In actual fact, it was prohibition to practice. The authorities try to hide from the world community the riot militia atrocities.
Note: Many photos are available on the Charter '97 website
Santa Clauses' surrender to prosecutor's office on grounds of Article 193.1
From:
Viasna
Members of the liquidated Human Rights Center Viasna were among those who took part in the procession of Santa Clauses to the office of the prosecutor general of Belarus. By this unusual representatives of many unregistered civil associations wanted to remind the authorities about Article 193.1 of the Criminal Code that envisages criminal persecution for activities on behalf of unregistered organizations.
They passed to the prosecutor general an official confession about activities on behalf of the unregistered organization of Santa Clauses and ask to give the legal evaluation to their activities. Among those who passed the confession there were members of the Assembly of Pro-democratic NGOs, Belarusian Helsinki Committee, BPF Youth, etc.
The statement was signed by famous Belarusian human rights defender. In particular, Valer Shchukin said he was 'ready to serve punishment for being Santa Claus'. The lawyer Yury Chavusau said Article 193.1 was absurd and must be cancelled. The human rights activist Valiantsin Stefanovich said the action was aimed at showing inadmissibility of Article 193.1 in modern society, as this article envisages responsibility for any group of people.
The document was registered by the responsible official of the office of the prosecutor general. During the action the guards of the prosecutor's office rudely demanded that the present photo correspondents showed the photos and then told them to erase the photos of the building of the prosecutor's office in Internatsyianalnaya Street in Minsk.
The human rights defender Valiantsin Stefanovich said that in such a way civil society activists were trying to attract the public attention to the existence of Article 193.1 in the Criminal Code. 'We, Santa Clauses, have been systematically holding mass events in different cities of Belarus, handing out literary editions to adults and minors, but found out that such activities are banned by the Belarusian laws', said Valiantsin Stefanovich.
The action was held within the frames of the campaign Stop 193.1, launched by the Assembly of Pro-democratic NGOs of Belarus.
Russia...
Russia's Leaders See China as Template for Ruling
From:
New York Times
Aleksandr D. Zhukov, a Russian deputy prime minister, praised the Chinese Communist Party at a meeting in Suifenhe, China.
Nearly two decades after the collapse of the Communist Party, Russia's rulers have hit upon a model for future success: the Communist Party.
Or at least, the one that reigns next door.
Like an envious underachiever, Vladimir V. Putin's party, United Russia, is increasingly examining how it can emulate the Chinese Communist Party, especially its skill in shepherding China through the financial crisis relatively unbowed.
United Russia's leaders even convened a special meeting this month with senior Chinese Communist Party officials to hear firsthand how they wield power.
In truth, the Russians express no desire to return to Communism as a far-reaching Marxist-Leninist ideology, whether the Soviet version or the much attenuated one in Beijing. What they admire, it seems, is the Chinese ability to use a one-party system to keep tight control over the country while still driving significant economic growth.
It is a historical turnabout that resonates, given that the Chinese Communists were inspired by the Soviets, before the two sides had a lengthy rift.
For the Russians, what matters is the countries' divergent paths in recent decades. They are acutely aware that even as Russia has endured many dark days in its transition to a market economy, China appears to have carried out a fairly similar shift more artfully.
The Russians also seem almost ashamed that their economy is highly dependent on oil, gas and other natural resources, as if Russia were a third world nation, while China excels at manufacturing products sought by the world.
"The accomplishments of China's Communist Party in developing its government deserve the highest marks," Aleksandr D. Zhukov, a deputy prime minister and senior Putin aide, declared at the meeting with Chinese officials on Oct. 9 in the border city of Suifenhe, China, northwest of Vladivostok. "The practical experience they have should be intensely studied."
Mr. Zhukov invited President Hu Jintao, general secretary of the Chinese Communist Party, to United Russia's convention, in November in St. Petersburg.
The meeting in Suifenhe capped several months of increased contacts between the political parties. In the spring, a high-level United Russia delegation visited Beijing for several days of talks, and United Russia announced that it would open an office in Beijing for its research arm.
The fascination with the Chinese Communist Party underscores United Russia's lack of a core philosophy. The party has functioned largely as an arm of Mr. Putin's authority, even campaigning on the slogan "Putin's Plan." Lately, it has championed "Russian Conservatism," without detailing what exactly that is.
Indeed, whether United Russia's effort to learn from the Chinese Communist Party is anything more than an intellectual exercise is an open question.
Whatever the motivation, Russia in recent years has started moving toward the Chinese model politically and economically. After the fall of the Soviet Union in 1991, Russia plunged into capitalism haphazardly, selling off many industries and loosening regulation. Under Mr. Putin, the government has reversed course, seizing more control over many sectors.
Today, both countries govern with a potent centralized authority, overseeing economies with a mix of private and state industries, although the Russians have long seemed less disciplined in doing so.
Corruption is worse in Russia than China, according to global indexes, and foreign companies generally consider Russia's investment climate less hospitable as well, in part because of less respect for property rights.
Russia has also been unable to match China in modernizing roads, airports, power plants and other infrastructure. And Russia is grappling with myriad health and social problems that have reduced the average life expectancy for men to 60. One consequence is a demographic crisis that is expected to drag down growth.
The world financial crisis accentuated comparisons between the economies, drawing attention to Moscow's policies. In June, the World Bank projected that China's economy would grow by 7.2 percent in 2009, while Russia's would shrink by 7.9 percent.
Politically, Russia remains more open than China, with independent (though often co-opted) opposition parties and more freedom of speech. The most obvious contrast involves the Internet, which is censored in China but not in Russia.
Even so, Mr. Putin's political aides have long studied how to move the political system to the kind that took root for many decades in countries like Japan and Mexico, with a de facto one-party government under a democratic guise, political analysts said. The Russians tend to gloss over the fact that in many of those countries, long-serving ruling parties have fallen.
The Kremlin's strategy was apparent in regional elections last week, when United Russia lieutenants and government officials used strong-arm tactics to squeeze out opposition parties, according to nonpartisan monitoring organizations. United Russia won the vast majority of contests across the country.
Far behind was the Russian Communist Party, which styles itself as the successor to the Soviet one and has some popularity among older people. The Russian Communists have also sought to build ties to their Chinese brethren, but the Chinese leadership prefers to deal with Mr. Putin's party.
The regional elections highlighted how the Russian government and United Russia have become ever more intertwined. State-run television channels offer highly favorable coverage of the party, and the courts rarely if ever rule against it. United Russia leaders openly acknowledged that they wanted to study how the Chinese maintained the correct balance between the party and government.
"We are interested in the experience of the party and government structures in China, where cooperation exists between the ruling party and the judicial, legislative and executive authorities," Vladimir E. Matkhanov, a deputy in Russia's Parliament, said at the Suifenhe meeting, according to a transcript.
United Russia praises the Chinese system without mentioning its repressive aspects. And the party's stance also appears to clash with repeated declarations by Mr. Putin, the former president and current prime minister, and President Dmitri A. Medvedev that Russia needs a robust multiparty system to thrive.
The two endorsed the results of Sunday's local elections, despite widespread reports of fraud, prompting opposition politicians to call their words hollow.
Sergei S. Mitrokhin, leader of Yabloko, a liberal, pro-Western party that was trounced, said the elections revealed the Kremlin's true aspirations. And the China talks made them all the more clear, Mr. Mitrokhin said.
"To me, the China meeting demonstrated that United Russia wants to establish a single-party dictatorship in Russia, for all time," he said.
Throughout recent centuries, Russia has flirted with both the West and East, its identity never quite settled, and analysts said that under Mr. Putin, the political leadership had grown scornful of the idea that the country had to embrace Western notions of democracy or governing.
That in part stems from the backlash stirred in the 1990s, after the Soviet fall, when Russia faced economic hardship and political chaos, which many Putin supporters say the West helped to cause.
Dmitri Kosyrev, a political commentator for Russia's state news agency and author of detective novels set in Asia, said it was only natural that the Kremlin would cast its gaze to the East.
"When they discovered that there was a way to reform a formally socialist nation into something much better and more efficient, of course they would take note," Mr. Kosyrev said. "Everyone here sees China as the model, because Russia is not the model."
Kremlin tells ruling party: no shame in victory
From:
Reuters
Russia's Prime Minister Vladimir Putin in Sochi, August 14, 2009. The Kremlin has told ruling party activists "not to be ashamed" of crushing the opposition in regional elections last week, ordering them to react toughly to protests against the results, a leading newspaper said Saturday.
he Kremlin has told ruling party activists "not to be ashamed" of crushing the opposition in regional elections last week, ordering them to react toughly to protests against the results, a leading newspaper said Saturday.
Normally obedient opposition parties walked out of Russia's parliament this week in a rare protest over the elections, which saw Prime Minister Vladimir Putin's United Russia party tighten its grip over regional assemblies, councils and mayoral posts.
Kremlin political chief Vladislav Surkov told United Russia activists at a closed-door meeting on Friday that discussions about how many parties deserved representation were pointless since "the people have decided", Kommersant newspaper reported.
"You must not be ashamed of our well-deserved victory," the daily quoted Surkov as saying.
The Kremlin does not comment on Surkov's private meetings.
Opposition parties have alleged that biased coverage in state-run media, generous use of government resources to win votes and widespread ballot-rigging are the real reasons for United Russia's strong showing.
Moscow's 52-seat city council, for example, will be dominated by the ruling party with only three Communists to provide opposition. All other opposition parties lost their seats because they failed to win the minimum 7 percent needed.
Central Election Commission chairman Churov, a former work colleague of Putin's from St Petersburg, has already dismissed opposition complaints as "improper hysteria".
The election protests this week crumbled after opposition leaders dropped a demand for a face-to-face meeting with President Dmitry Medvedev after officials said his calendar was full, agreeing to a phone call instead.
Medvedev has repeatedly promised greater democracy and pluralism in his speeches but opposition politicians and independent analysts say his words belie a tightly controlled system which is squeezing out the last pockets of dissent.
WESTERN-STYLE DEMOCRACY
The election row coincided with a new poll showing most Russians did not believe they lived in a Western-style full democracy -- but this did not bother them since they didn't want Western democracy anyway.
When asked by the independent Levada Centre polling organisation which was the best political system for Russia, 36 percent said the current system -- the highest level since Levada began asking the question in 1996.
The result is a triumph for Putin and his political mastermind Surkov, who have crafted a system dominated by a single strong ruling party and successfully associated this in voters' minds with the country's increasing prosperity over the past 10 years.
State-controlled media frequently point to the political chaos which has gripped neighbouring Ukraine since its "Orange Revolution" ushered in a Western-style system, while trumpeting the Russian alternative as a bulwark of stability and order.
The Levada poll showed support for Western-style full democracy in Russia has now slumped to its lowest level ever. Only 15 percent suggested it was the best option -- much fewer than the 24 percent who thought the Soviet system was best.
Just four percent of Russians had "no doubt" that Russia was a democracy, while 33 percent said democracy was "not yet established". Another 33 percent said the country was "partly" a democracy and 20 percent said it had become much less democratic in recent times.
French Retailer to Close Its Russia Stores
From:
New York Times
Carrefour opened its first hypermarket in Moscow in June.
In the space of just four months, Russia has gone from a "strategic priority" to an afterthought at Carrefour, the giant French retailer.
he decision follows weak sales figures and recent shareholder and management upheaval for Carrefour, the No.2 retailer globally, behind Wal-Mart.
It also indicates that a good deal of the shine has come off the Russian retail market, in recent years one of the fastest growing in the world because of trickle-down oil wealth that helped lead a consumer boom built on decades of pent-up demand from the bleak Soviet era.
Carrefour buried its announcement in a trading update late Thursday, citing an "absence of sufficient organic growth prospects and acquisition opportunities in the short and medium term that would have allowed Carrefour to attain a position of leadership."
In June, Carrefour was cutting the ribbon on its first Russian hypermarket, covering 8,000 square meters, or 86,000 square feet, at the Filion shopping mall in Moscow. A second followed soon after.
The retailer had planned more openings by the end of this year, signing sourcing and distribution deals and praising the "outstanding long term potential" of the market.
Florence Baranes-Cohen, a spokeswoman for Carrefour, said the U-turn was a "pragmatic" decision, explaining that the company's strategy was to enter countries only where it could be a market leader and that Russia no longer looked so promising.
She insisted that the group remained committed to expanding in other major emerging markets like China, Brazil and India, where it expects to open its first wholesale operation next year.
In Russia, Carrefour was already behind other foreign retailers like Metro of Germany and Auchan of France.
But there was wider significance in the move as well. Outside investors in Russia are becoming more cautious about the market. As recently as 2008, analysts for the investment bank UBS predicted Russian retail sales would grow 22 percent annually through 2010. Investors piled on, and shares in grocery stores and retail chains soared. Dixy, one grocery chain, was trading at more than 50 times earnings at one point.
Instead, retail sales this August were down 9.8 percent compared to a year earlier, according to the state statistics agency. Unemployment is now hovering at 8.4 percent.
Russia has peculiar challenges for Western retailers, including endless red tape and widespread corruption.
Moreover, much of the purchasing power is concentrated in Moscow, where salaries are on average about double those in the regions. But Moscow is already saturated with shopping centers, while roads and infrastructure elsewhere are dismal.
Still, Russia, with a population of 143 million and now the world's largest oil and natural gas exporting nation, remains alluring for retailers.
Consumers are still switching from shopping principally at outdoor markets, street stands and unbranded local shops to larger chain outlets.
The market is still fractured, Ulyana Tipsina, a consumer and retail analyst at the investment bank Renaissance, said by telephone, meaning that "there is plenty of opportunity for growth."
Wal-Mart has an office in Moscow, but so far it has not made a move.
Carrefour cannot afford many missteps. Last year, its largest investors — Bernard Arnault, who controls LVMH Moët Hennessy Louis Vuitton, and the U.S. private equity firm Colony Capital — overhauled the board and installed their own nominees. Lars Olofsson, a former Nestlé executive, was picked as chief executive.
"This could be a signal that they are going to do everything they can to save costs and hit their targets," said John David Roeg, an analyst at ING in Amsterdam.
Unlike some others mass retailers — like the British giant Tesco — Carrefour has not particularly benefited from the shift to bargain hunting among consumers. Its shares are up 9.6 percent this year, well below the 37.7 percent return on the Dow Jones Euro Stoxx retail index.
In its statement Thursday, the company said total sales during the third quarter were €24 billion, or $35.7 billion, down 2.9 percent for stores open at least a year and the third successive quarterly decline in sales.
From the Polish Scandal Files...
London not interested in Warsaw bourse
From:
polskieradio.pl
The London Stock Exchange (LSE) will not be applying for shares in a privatised Warsaw Stock Exchange, press reports in the UK suggest.
An anonymous source has told the Financial Times that Warsaw does not fit into a new strategy to be pursued by the LSE.
It had been thought that the four market giants lining up for a share of the Warsaw bourse were Deutsche Boerse, London Stock Exchange (LSE),NASDAQ OMX and the New York Stock Exchange Euronext (NYSE Euronext).
At least 51 percent of shares for the Warsaw Stock Exchange are up for grabs in the privatisation program for institutional investors.
'Alcoholism, not tasers, killed Pole in Canada'
From:
polskieradio.pl
The death of Robert Dziekanski at Vancouver airport was not caused by a taser gun but alcoholism, claims Taser International, the company which produced the 'lethal weapon'.
The claim comes during the court case into the death of Dziekanski in 2007, when he was hit by a taser gun while being restrained by Vancover police.
David Neave, the taser company's lawyer, said that there is no evidence that Dziekanski died as a result of using a taser gun. Neave added that the Pole's autopsy revealed he was an alcoholic and suggested he suffered from cardiac arrhythmia, which caused his death.
Rober Dziekanski died in October 2007 at the Vancouver International Airport. Policemen fired a taser gun at him five times in an attempt to contain him when he became aggressive.
A court in Canada is investigating the death and the use of taser guns to see if the police overstepped their power of detention and containment.
To the outrage of Polish authorities, all four Canadian policemen involved in the case were absolved.
The widespread criticism following the death of Dziekanski has led Canadian authorities to introduce new regulations on the use of taser guns. Now tasers can only be used if a person is combative or poses a risk of death of grievous bodily harm to an officer.
Polish nun accused of beating children in care home
From:
polskieradio.pl
Police have launched a probe into abuse allegations against Fransiscan Sisters at the special needs centre for children in Studzieniczna, in north eastern Poland.
Footage recorded by a tourist this summer, being shown on a private TV news channel, shows nuns committing acts of violence against the children in care, such as beating, and pulling hair.
The video shows an incident where one of the children took off her shoes, and, in consequence, a nun accompanying the girl picked them up, shouted and then began to beat her and tug at her hair.
The facility is home to 50 children suffering from physical and mental disabilities and disorders, including the Down syndrome, cerebral palsy, and autism.
The local parson, Father Zygmunt Kopiczko, who visits the facility on a daily basis, has denied these allegations of abuse, claiming he would not instruct the nuns on codes of conduct. He says that violence was not being shown against the child, merely disciplinary action taken against an unruly child.
Sport...
Crouch scores twice for England against Belarus
From:
AP
England's David Beckham, right, competes with Belarus's Maksim Bordachev during their World Cup group 6 qualifying soccer match at Wembley Stadium, London, Wednesday, Oct. 14, 2009
David Beckham entered England's final World Cup qualifier in the 59th minute and still was selected man of the match.
"I just told him it was like Obama getting the Nobel Prize after eight months of being president of the United States," England coach Fabio Capello said. "Beckham gets after 30 minutes."
Peter Crouch scored twice, Beckham got an assist after entering as a second-half substitute and England completed World Cup qualifying with a 3-0 victory over Belarus on Wednesday night.
Crouch scored in the fourth and 76th minutes, and Shaun Wright-Phillips got a goal in the 59th minute off a short corner kick from Beckham.
The selection of man of the match was made by television commentator Steve Bruce, Beckham's former Manchester United teammate.
"I'm a little bit embarrassed," Beckham said.
With his 115th international appearance, Beckham moved within 10 of the English record held by retired goalkeeper Peter Shilton.
England (9-1), which clinched a World Cup berth last month, finished first in Group Six with 27 points, six ahead of second-place Ukraine (6-1-3), which goes to next month's European playoffs.
"Always it's important to win," Capello said. "We lost one game and it's important for me to learn more things about the players. I am happy for the second half and for the goals that we scored.
"There were some good things, some not so good. It's something the players know, but those ideas are for us. I'm not happy because we had to wait too many times to win back the ball. This is not the first time."
The English played their final qualifier without injured regulars Wayne Rooney and Steven Gerrard. Substitute James Milner and Beckham both hit posts late in the match.
Gulyakevich victorious in Belarus
Fightnews.com
reports that WBC #4 super featherweight Sergey Gulyakevich (27-2, 12 KOs) of Belarus has come back to the winning column this Tuesday night at Reactor nightclub in Minsk. Fighting at the lightweight limit, Gulyakevich, who was coming off a close loss to Humberto Mauro Gutierrez in the WBC title match-up, outpointed Latvian Jevgenijs Kirillovs (3-3-1, 3 KOs) 60-54 on all three judges' scorecards. Also, talented Sergey Rabchenko (10-0, 6 KOs) acquired a vacant Belarus light middleweight title with the fourth round stoppage of Sergey Navarko (7-24, 2 KOs).
Endnote...
The Obama retreat continues: The President's latest breathtaking capitulation is to Russia
From:
New York Daily News
About the only thing more comical than Barack Obama's Nobel Peace Prize was the reaction of those who deemed the award "premature," as if the brilliance of Obama's foreign policy is so self-evident and its success so assured that if only the Norway Five had waited a few years, his Nobel worthiness would have been universally acknowledged.
To believe this, you have to be a dreamy adolescent (preferably Scandinavian and a member of the Socialist International) or an indiscriminate imbiber of White House talking points. After all, this was precisely the spin on the President's various apology tours through Europe and the Middle East: National self-denigration - excuse me, outreach and understanding - is not meant to yield immediate results; it simply plants the seeds of good feeling from which foreign policy successes shall come.
Chauncey Gardiner could not have said it better. Well, at nine months, let's review.
What's come from Obama holding his tongue while Iranian demonstrators were being shot and from his recognizing the legitimacy of a thug regime illegitimately returned to power in a fraudulent election? Iran cracks down even more mercilessly on the opposition and races ahead with its nuclear program.
What's come from Secretary of State Clinton taking human rights off the table on a visit to China and from Obama's shameful refusal to see the Dalai Lama (a postponement, we are told). China hasn't moved an inch on North Korea, Iran or human rights. Indeed it's pushing with Russia to dethrone the dollar as the world's reserve currency.
What's come from the new-respect-for-Muslims Cairo speech and the unprecedented pressure on Israel for a total settlement freeze? "The settlement push backfired," reports The Washington Post, and Arab-Israeli peace prospects have "arguably regressed."
And what's come from Obama's single most dramatic foreign policy stroke - the sudden abrogation of missile defense arrangements with Poland and the Czech Republic that Russia had virulently opposed? For the East Europeans it was a crushing blow, a gratuitous restoration of Russian influence over a region that thought it had regained independence under American protection.
But maybe not gratuitous. Surely we got something in return for selling out our friends. Some brilliant secret trade-off to get strong Russian support for stopping Iran from going nuclear before it's too late? Just wait and see, said administration officials, who then gleefully played up an oblique statement by President Dmitry Medvedev a week later as vindication of the missile defense betrayal.
The Russian statement was so equivocal that such a claim seemed a ridiculous stretch at the time. Well, Clinton went to Moscow this week to nail down the deal. What did she get?
"Russia Not Budging On Iran Sanctions: Clinton Unable to Sway Counterpart." Such was The Washington Post headline's succinct summary of the debacle.
Note how thoroughly Clinton was rebuffed. Russian Foreign Minister Sergei Lavrov declared that "threats, sanctions and threats of pressure" are "counterproductive." Note: It's not just sanctions that are worse than useless, but even the threat of mere pressure.
It gets worse. Having failed to get any movement from the Russians, Clinton herself moved - to accommodate the Russian position! Sanctions? What sanctions? "We are not at that point yet," she averred. "That is not a conclusion we have reached . . . it is our preference that Iran work with the international community."
But wait a minute. Didn't Obama say in July that Iran had to show compliance by the G-20 summit in late September? And when that deadline passed, did he not then warn Iran that it would face "sanctions that have bite" and that it would have to take "a new course or face consequences"?
Gone with the wind. It's the U.S. that's now retreating from its already flimsy position of just three weeks ago. We're not doing sanctions now, you see. We're back to engagement. Just as the Russians suggest.
Henry Kissinger once said that the main job of Anatoly Dobrynin, the perennial Soviet ambassador to Washington, was to tell the Kremlin leadership that whenever they received a proposal from the United States that appeared disadvantageous to the United States, not to assume it was a trick.
No need for a Dobrynin today. The Russian leadership, hardly believing its luck, needs no interpreter to understand that when the Obama team clownishly rushes in bearing gifts and "reset" buttons, there is nothing ulterior, diabolical, clever or even serious behind it. It is amateurishness, wrapped in naivete, inside credulity. In short, the very stuff of Nobels.