Lukashenko tours Minsk Hospital, Improving business, Oil, Venezuela, Hungary, Eurovision, Russian military, Sport, Culture and Polish scandal...
Belarus President: Minsk's population may reach 1.9m
From:
BelTA
President of Belarus Alexander Lukashenko tours Minsk City Clinical Hospital No 6
According to President of Belarus Alexander Lukashenko, the increase in the number of Minsk citizens up to 1.9 million people is quite acceptable. The Belarusian leader made this statement as he visited Minsk clinical hospital No. 6 on 11 September.
At present, the population of Minsk is estimated at about 1.85 million people. The head of state believes that two million people is "a critical point". "We should not overpopulate Minsk. We should create decent living conditions not only in the capital, but also in all the regions of the country," the President said. In his view, the new construction projects should cover evenly all Belarusian regions.
Alexander Lukashenko heard out a report on the overall development of the Minsk infrastructure, on the measures to strengthen material and technical base of healthcare institutions by the example of clinical hospital No. 6, and the introduction of cutting-edge medical technologies.
At present 18% of the municipal budget of Minsk is spent on healthcare. In particular, the budgetary funds helped significantly upgrade clinical hospital No. 6 to bring the quality of diagnostics and treatment there to a brand new level.
Alexander Lukashenko pointed out that a lot of finances were allocated to revamp oblast and regional hospitals in order to ease the burden on national and Minsk healthcare institutions. At some stage it seemed that the level of healthcare in Minsk somewhat deteriorated. The President believes that by 2010 all the healthcare institutions of the Belarusian capital should be brought in order. The year of 2010 was set as a deadline for upgrading Minsk hospitals.
Other Belarusian News...
Belarus' Premier announces additional measures to improve business activity
From:
BelTA
In the near future a series of regulations to further improve the terms of doing business will be adopted in Belarus, Prime Minister of Belarus Sergei Sidorsky said at the solemn ceremony of awarding the winners of the national competition Best Entrepreneur 2008.
Over ten types of business activities and 55 constituents of business activities (works and services) will no longer require licensing. The number of documents needed to get the license will be reduced. The activities where licensing will be abolished include woodworking, transport, forwarding and tourism. "The licensing in retailing and public catering will apply only to the retail trade in alcoholic beverages and tobacco," he said.
Apart from that, on 1 January 2010, the tax that is paid to the fund for the support of agricultural producers, the tax on retail sales and purchase of vehicles will be abolished. All this will help ease the burden on enterprises.
The frequency of tax administration will be simplified. "The quarterly due date for tax payment will replace the monthly one. The e-declaration will be introduced," the Prime Minister said.
In return, the government expects entrepreneurs to enhance their community involvement and boost exports, Sergei Sidorsky underlined. He added that the government is interested in the regional development by means of small and medium-sized business.
Sergei Sidorsky awarded winners and laureates of the national competition Best Entrepreneur 2008. Taking part in the competition were 891 companies, of them 15 became the winners and 32 the laureates of the competition. The competition was held in 16 nominations.
The Belarusian-Italian joint venture Relouis Bel won the contest in the nomination for the Best Entrepreneur in Consumer Goods Production, the Belmyasprominvest private enterprise (Minsk) won in the nomination for the Best Entrepreneur in Food Production.
The R&D company Berlio was announced the best manufacturer of industrial goods. In construction, the best was SBA Stroirecycling (Brest oblast), In healthcare services, the main prize went to the foreign private enterprise Medindustriya Service of the Bishop Medical Supplies Limited (Minsk), in tourism to the private enterprise Sakvoyazh (Brest).
The private company Novita (Minsk) became the winner in the public catering nomination, while the prize in the distributive trades nomination went to the Innovation Company Optima Trade. Individual entrepreneur Igor Mironov received the governmental prize for providing best services, while individual entrepreneur Dmitry Olekhnovich was the winner in the nomination for providing best healthcare services.
The Konstantin agricultural company (village of Korzeyevo, Dribin region of the Mogilev oblast) was announced the best farming enterprise. Novopolotsk Centre of Entrepreneurship and Real Estate was recognized as the best subject of business infrastructure.
The Top Comfort joint venture (Grodno oblast) was named the best company with foreign investment. The Fidmash joint venture (Minsk) was recognized the best exporter. The EPAM Systems foreign private company from Minsk was the best company in terms of providing new jobs.
Belgazprombank and VTB Bank were named laureates in the nomination Best Bank Providing Services to Entrepreneurs.
Belarus President to visit Venezuela this year
From:
BelTA
President of Belarus Alexander Lukashenko intends to visit Venezuela by the end of the year. Alexander Lukashenko made the statement as he met with his Venezuelan counterpart Hugo Chavez in Minsk on 9 September, BelTA has learnt.
"We will discuss all problems taking into account our strategic cooperation in Caracas soon in more detail," remarked the Belarusian head of state.
Over the last few years Belarus and Venezuela have largely increased the bilateral trade and are supposed to boost figures even more in the near future. "We have done a lot and have done it in practice," Alexander Lukashenko told his Venezuelan counterpart. "Several years ago we knew nothing about each other while today we trade in hundreds of millions of dollars. If we implement our plans, it will bring billions of dollars".
The President of Belarus also admitted that new areas may be uncovered in the bilateral cooperation during the forthcoming visit to Venezuela. "We will travel through the entire Venezuela starting from the sea and mountains and will see oil and gold mines, gas fields, phosphates. We may invent something new in our relations," suggested the Belarusian head of state.
Hugo Chavez backed up the initiative: "We will think and will develop on". He also added that Alexander Lukashenko can visit Venezuela in November or December. The presidents will be able to discuss the future strategy for closer rapprochement. "Then in Caracas we will talk over all the terms to bring us closer," concluded the Venezuelan leader.
Belarus and Venezuela should join a new global alliance, Venezuelan President Hugo Chavez said.
"We should create a new alliance of republics. It will not be a union of Soviet or socialist republics, those will be independent republics with their own systems united in an alliance," the Venezuelan guest said.
The Venezuelan leader underlined that Belarus and Venezuela need to mull over all the issues again to get even closer to each other. It is particularly important in the time of crisis. According to Hugo Chavez, crisis is a period when something dies, but not completely, while something brand new is born. This is why we need to take efforts to help these new things thrive.
"The existing global system serves the minority. This is why we should unite our efforts to promote the interests of the majority," the Venezuelan President said. Talking about a new global alliance, Hugo Chavez explained that this alliance does not mean the unification of all the countries in one tight bloc, but allows a variety of different blocs and "small cores" united into a single alliance. This alliance will facilitate financial, economic, technological, cultural and other kinds of cooperation and development of a new single growth strategy, the Venezuelan leader said.
Hugo Chavez pointed out that due to the close cooperation between Belarus and Venezuela now all Latin America knows about Belarus, knows the name of its capital and its leader. "A few years ago nobody knew that. When I came to visit Fidel Castro several years ago and told him about the progress we achieved in our relations with Belarus, he told me, "Chavez, you are like Columbus." By discovering each other Belarus and Venezuela can unite to work out a coordinated plan of action, Hugo Chavez said.
The President of Venezuela told Alexander Lukashenko about his impressions of driving a Belarusian bus the day before. "I liked to be a bus driver. I want such buses circulate in Venezuela," Hugo Chavez said.
Janos Veres: Belarusian-Hungarian relations are rising to a new level
From:
BelTA
The Belarusian-Hungarian relations are rising to a new level, Hungary's Government Commissioner Responsible for Eastern Economic Relations Janos Veres noted during the first session of the intergovernmental Belarusian-Hungarian commission for economic cooperation in Minsk on 10 September.
According to Janos Veres, the two sides are discussing a new stage of the sustained cooperation. Janos Veres is sure that in the future the bilateral relations will be continued.
The agenda of the session, which is being held now in the Belarusian Foreign Ministry, features industrial, agricultural sci-tech and regional cooperation, investment, and micro-entrepreneurship. The Hungarian delegation is to hold talks at the Council of Ministers, the Foreign Ministry and the Ministry of Agriculture and Foodstuffs.
The Hungarian businessmen who will come with the delegation will meet with potential Belarusian partners at the Belarusian Chamber of Commerce and Industry.
The intergovernmental Belarusian-Hungarian commission for economic cooperation was set up in line with the agreement on economic cooperation between the government of the Republic of Belarus and the Government of the Republic of Hungary on 21 May 2008.
In 2008, the trade between Belarus and Hungary made up $348.3 million, up $78.3 million or almost 29%. The Belarusian export to Hungary was estimated at $174.2 million, up 24.7%, the import $174.1 million, up 33.5%. Belarus posted the trade surplus at $79,000.
Belarus' major exports to Hungary include oil products, tractors, acrilonitrile, hot-rolled rod and plain-steel wire, potash fertilizers, millwork, and acyclic hydrocarbons. The bulk of imports from Hungary is accounted for prescription drugs, farm machines, monochloroethylene and ethylene polymers, communication equipment and spare parts to it, TV sets, TV monitors, and video projectors.
Cultural Scene...
Belarus to break stereotypes at Junior Eurovision 2009
From:
BelTA
Belarus will present a conceptually new show at the Junior Eurovision Song Contest 2009, Liudmila Borodina, Executive Producer of the LAD TV Channel, member of the Song for Eurovision jury, told BelTA.
Spectators always want something new, and the more unusual and, may be, controversial the performance is, the better, said Liudmila Borodina. She has supervised a lot of junior contests.
Time will show whether the risk of bringing such a controversial show to the Junior Eurovision is justified. The decision of the jury will arouse much debate and controversy but the non-conventional show will not stay unnoticed.
"I always admire those kids who preserved their sincerity and simplicity. Look at the Georgian trio Bzikebii who won the contest last year. They do not pretend, they are the way they are. As for some young Belarusian artists, a child in them has been suppressed, it seems like someone is pulling the strings. As a result we see a clone on the stage, not a child, that's what bothers me," Liudmila Borodina said.
Yuri Demidovich studies at a college run by the Belarusian Academy of Music. According to head of the kapelle of the college Vladimir Glushakov, they managed to go beyond stereotypes.
Yuri Demidovich's song Volshebnyi Krolik (The Magic Rabbit) has already been translated into Belarusian, Ukrainian, English, German, French, and Italian. A Chinese version of the song will soon be available, too.
The Eurovision finals will take place in Kiev on 21 November.
Belarus hosts Days of Chinese Culture
The Days of Culture of the People's Republic of China (PRC) started in Minsk with an exhibition of modern Chinese ink painting at the National Museum of History and Art on 10 September.
The Days of Chinese Culture are held on the eve of the 60th anniversary of the founding of the PRC, said Lu Guicheng, the Ambassador Extraordinary and Plenipotentiary of China to Belarus. It is the fifth time that Belarus hosts such an event. The Days of Belarusian Culture were held in China last year.
On 15 September Lu Guicheng will present a report at the Philosophy Institute of the National Academy of Sciences of Belarus. On the same day a photo-exhibition timed to the 60th anniversary of the PRC Foundation will be held at the House of Friendship.
An official opening ceremony of the Days of Chinese culture will take place at the Belarusian State Philharmonic on 16 September. Attending the ceremony will be Deputy Minister of Culture of China Ouyang Jian.
Minsk gymnasium No 23 will play a host to a Chinese calligraphy contest and a Chinese poetry soiree on 16 September.
"The Days of Chinese Culture will be another step in boosting the Belarusian-Chinese strategic cooperation," said Culture Minister of Belarus Pavel Latushko.
Economics...
Belarus' foreign trade 39% down in January-July
From:
BelTA
In January-July 2009 Belarus' foreign trade in goods and services totaled 61% as against the same period of last year, BelTA learnt from the National Statistics Committee.
This year Belarus' foreign trade is supposed to increase by 16.2-17.7%.
Over the seven months Belarus' export has shrank down to 56.1% as against January-July 2008 (while the annual target is set at 17-18.5%), import — down to 65.5% (the annual target is set at 15.5-17%).
In January-July 2009 the deficit of Belarus' foreign trade in goods and services totaled $3,301.9 million. This year the foreign trade deficit is supposed to stand at $1.47-1.5 billion.
Belarus' GDP down 0.5% in January-August
In January-August 2009, Belarus' GDP fell by 0.5% in comparable prices over the same period last year, BelTA learnt from the National Statistics Committee.
In line with the socio-economic forecast, GDP is projected to increase by 10-12% in 2009. According to the National Statistics Committee, in Q1 2009 GDP increased by 1.1% as against the same period last year, in January-April by 1.2%, in January-May by 1.4%, in H1 it edged up by 0.3%, in January-July 0.4%.
In January-August, manufacturing industry output dropped and made up 95.4% as against the same period last year (the annual forecast put it at 110-112%). The production of consumer goods made up 99.3% (112-113%), foodstuffs 105.4% (112-113%). The production of non-foods decreased 7.5% (the projected growth is 11.5-12.5%).
Fixed-capital investments 16.9% up in Belarus in January-August
In January-August 2009 fixed-capital investments in Belarus totaled Br26.557 trillion, 16.9% up on January-August 2008 in comparable prices, BelTA learnt from the National Statistics Committee.
Over the eight months Br12.651 trillion worth of construction and installation works was performed in Belarus, 24% up on the same period of last year.
Meanwhile, 3.524 million square meters of new homes was built, 14.8% up on the same period of last year. In rural areas and small urban communities 1.504 million square meters was built (16.1% up).
Belarus gets about $500m from IMF
Belarus has received around $500 million from the International Monetary Fund, BelTA learnt from representatives of the National Bank of the Republic of Belarus.
In particular, on 28 August Belarus received $448.7 million. BelTA learnt from the IMF representative office in Belarus, the money is part of the $250 billion allocated by the IMF to member-states in accordance with their quotas with a view to increasing their reserves.
The NBRB also said that another allocation took place on 9 September although it was substantially smaller ($33 billion). The source did not specify how much money Belarus has received this time.
All the funds were transferred to Belarus' gold and foreign currency reserves.
As of 1 September Belarus' international reserve assets calculated using IMF terms stood at $3,470.4 million.
From the Foriegn Press...
Venezuela's Chavez wants 'union' with ally Belarus
From:
gOOGLE
Belarus and Venezuela are joined by a shared suspicion of the West
Venezuelan President Hugo Chavez on Wednesday boasted of his good ties with fellow Western critic Belarus, even suggesting the two countries could become part of a Soviet-style union.
Chavez held talks in Minsk with his Belarussian counterpart Alexander Lukashenko marked by a chummy bonhomie that saw the pair also propose they travel the length and breadth of Venezuela in the near future.
"We need to create a new union of republics," Chavez told Lukashenko, according to a statement from the Belarussian presidency.
"This will not be a union of Soviet or socialist republics," he said in reference to the defunct Union of Soviet Socialist Republics (USSR). "It will be free republics with their own systems, but united in a union."
The maverick South American leader did not give further details about his vision, saying only that he and Lukashenko would discuss their "strategic cooperation" in Caracas soon.
Chavez was later due to depart for Russia to cement another relationship that has grown in importance over the last years, particularly in defence.
Belarus and Venezuela though on different continents are joined by a shared suspicion of the West, with Chavez a bete noire of the United States and Lukashenko once condemned as "Europe's last dictator" by Washington.
Chavez was making his fourth visit to Belarus since 2006. The Venezuelan leader also visited his close ally Iran during his foreign tour, as well as Algeria and Syria.
"Just a few years ago we did not know each other," reflected Lukashenko. "But today we have millions of dollars in trade. If we implement what we are planning, it will be billions of dollars."
Lukashenko also painted a rosy picture of his upcoming visit to Venezuela, which Chavez said could take place in November or December.
"We will travel across all Venezuela, starting from the sea and the mountains; we will look at oil wells and gold mines, gas fields and quite possibly we will dream up something new in our relations," said Lukashenko.
A day earlier, Chavez had lived up to his flamboyant reputation by telling Lukashenko he brought "greetings from the axis of evil, from the leaders of Cuba, Algeria, Libya and Turkmenistan!"
None of the mentioned countries actually figured in the original axis of evil, a term used in 2002 by then-US president George W. Bush to describe Iran, Saddam Hussein's Iraq and North Korea.
Chavez had earlier in the week upstaged established film stars in Venice as he attended the screening of veteran US director Oliver Stone's documentary "South of the Border," which looks at the outspoken Venezuelan leader's role in bottom-up change sweeping South America.
Belarus, a long-time outcast in the West, has in recent months sought closer ties with Europe and the United States, to the irritation of its long-time ally Russia.
Chavez, who was scheduled to meet Russian President Dmitry Medvedev and Prime Minister Vladimir Putin on Thursday, could sign deals to buy Russian arms and military vehicles during his visit to Moscow.
A top Kremlin official said 10 agreements would be signed during the visit, including a deal on military cooperation in training of troops and exchange programmmes, the RIA Novosti news agency reported.
Sergei Prikhodko, the top Kremlin foreign policy adviser, did not rule out that Venezuela could be given a credit to buy Russian arms but insisted that none of the deals to be signed would involve weapons sales.
Some reports had said Venezuela could buy three diesel-powered Kilo-class submarines, BMP-3 armoured vehicles and T-72 battle tanks, 10 Mi-28 helicopters and "several" land-based anti-ship missiles.
In recent years Venezuela has signed over four billion dollars' worth of arms contracts with Russia, and last November its navy held joint exercises with Russian warships in the Caribbean, traditionally seen as a US domain.
Special Guest status in PACE may be restored for Belarus before end of 2009
From:
Navany
Belarus' Special Guest status in the Council of Europe Parliamentary Assembly (PACE) may be restored before the end of the year, said Goran Lindblad, chairman of the PACE Political Affairs Committee, according to BelaPAN.
"I would be glad if they [Belarus] could return to PACE before the end of the year, but everything depends on them," Mr. Lindblad was quoted as saying.
He reportedly explained that Belarus has to declare a moratorium on the death penalty.
Minsk has already agreed to the participation of representatives of opposition parties in PACE sessions and is making progress regarding the abolition of the death penalty, although several death sentences were imposed this past summer, Mr. Lindblad said.
Belarus' national legislature held Special Guest status in PACE between 1992 and 1997. The status was suspended in 1997 following a November 1996 national referendum condemned by foreign observers as undemocratic. Shortly after that, Belarus' application to join the Council of Europe was frozen, and it remains the only European nation that is not a member of the organization.
Opposition politicians in Belarus have said that the restoration of Special Guest status in PACE for the National Assembly would be a mistake.
Oil Majors Share Belarus
From:
Oil Voice
TNK-BP and Gazprom neft have split Slavneft commodity streams. TNK-BP and Gazprom neft, parity partners in Slavneft, are about to complete the split of Slavneft commodity streams, a project which lasted for almost seven years. The last decision in this area was to change the scheme used to deliver crude to Belarus. Now Slavneft shareholders will switch to direct crude exports which will enable them to grown their own cash flows.
As a source at TNK-BP commented yesterday, the company plans to change the scheme used to deliver crude to Belarus Mozyr Refinery where Slavneft is a major shareholder (Gazprom neft and TNK-BP each hold 49% in the company). Gazprom neft has similar intentions. "Gazprom neft plans to revise the contractual arrangements for Belarus crude deliveries," a company source said. Until this time, both companies delivered crude to Belarus Mozyr Refinery (in which Slavneft holds 42.5%) via a Slavneft's subsidiary, without maintaining direct presence on the market. This shift to new arrangements evidences that Gazprom neft and TNK-BP have completed the split of commodity streams in this country, a source at TNK-BP comments.
Vadim Yakovlev, Gazprom neft's Deputy Management Board Chairman, announced Wendnesday that Slavneft owners have also completed the split of the company's retail network in Belarus which comprises 75 retails sites and 12 oil depots. "Whereas previously Slavneft shareholders directed their marketing activities in Belarus via the company, they now do it themselves," the top manager said, "We have split the retail sites, oil depots and personnel in approximately equal halves." New owners will take the assets under their control by mid-October. Until present, Slavneft refined the crude at the Mozyr Refinery in Belarus on processing terms, then marketing the oil products via retail sites. Now Slavneft shareholderswill do the processing themselves.
Slavneft was privatized in December 2002; the company was jointly acquired by TNK-BP and Sibneft (converted to Gazprom neft in 2006). New owners began with agreeing on a parity split of the company's producing entities. However, after developing several schemes they understood that a fair division of Slavneft's fields would be impossible to arrive at. In 2005, the shareholders embarked on a lengthy procedure of Slavneft commodity stream split. All crude produced by the company (19.6 million tons in 2008) was equally split between the shareholders' traders. They further became entitled to supply equal amounts of feedstock to Slavneft's Yaroslavl Refinery, taking the resulting oil products. The last and the most lengthy project was the split of Slavneft's 550 retail sites. The process of their transfer to TNK-BP and Gazprom neft was completed only last year. Besides Russia, Slavneft operates in Belarus only.
Indeed, this last stage in the split process will not produce any material effect, as both companies already recognized Slavneft-related operations in their financials and received dividends from the company, analyst Denis Borisov of "Solid" investment company says. Natalia Milchakova of "Otkrytie" investment and financing company adds, however, that once the shareholders take these operations under their control, they will be able to increase their cash flows by receiving proceeds directly, rather than via Slavneft.
Belarus police break up anti-Russia protest
From:
Reuters
Baton-wielding police in Minsk on Wednesday detained more than 20 protesters opposed to joint military exercises with Russia as the country seeks to balance close Kremlin ties with improved European Union relations.
Police broke up the protest by pro-European supporters who said the country should not allow Russian troops on its soil for planned manoeuvres and instead forge closer ties with Brussels.
Thousands of Russian soldiers have started to arrive in Belarus for joint exercises that will continue until Sept. 29.
Riot police moved in to disperse the meeting minutes after protesters unfurled banners saying "Russian army go home" and "No Russian occupation".
"This is our response to the beginning of the exercises, to the entry of Russian troops onto the territory of Belarus. Belarus should not be with Russia, but with Europe," protester Dmitry Bondarenko told journalists.
Belarus police declined to comment.
Belarussian President Alexander Lukashenko has been seeking better ties with western countries and the European Union, after quarrelling with traditional ally Russia two years ago over energy issues and since then in a spate of trade rows.
Belarus has since released all detainees viewed in the West as political prisoners and held an election deemed an improvement over previous contests.
From the Opposition...

High time to leave offices
From:
Charter '97
It's high to take to streets, talk to people in any form, believes Viktar Ivashkevich, one of the leaders of the Belarusian Popular Front.
Head of the Minsk BPF department Viktar Ivashkevich was arrested with dozens opposition activists on September 9 during dispersal of the rally "No to Russian Occupation!" The politician is answering the questions to www.charter97.org.
– You have taken part in several protest actions, got through arrests and jails. But some young people have been detained for the first time on September 9. How did they behave in these conditions?
– They were worthy of respect. They weren't afraid to talk, though they could get a strike with a baton to the head for every word. They sang Pahonya and Mahutny Bozha, they stood facing a wall for four hours, but weren't afraid. I felt that it was national self-conscience that gave them courage and inner power – these young guys know our history and the language, our national hymns.
They were ready for such behaviour of the authorities. None of them, including me, don't consider themselves sufferers. We consider ourselves winners. We are going to return to October Square and demonstrate we are not afraid.
– The objective of the rally "No to Russian Occupation!" was defence of the national interests and independence of Belarus. Why didn't members of the Belarusian Popular Front visit the rally?
I think the new BPF leaders, and the leaders of other opposition political parties have much to do inside the parties, so they don't have enough time to react to the events outside the parties. This is bad, in my view, everyone must focus their thoughts, plans and attention not on inner party and opposition processes, but on presenting their ideas to the Belarusian society.
For example, if there are patriotic-minded people who realize the danger of Russian imperialism, and this comply with party programmes, the leaders must stand against bringing Russian troops. If the programmes contain points on freedom and democracy, the leaders should struggle for freedom and democracy. If their programmes contain a point on social justice, but the regime shifts the burden of economic problems on common people, opposition activists must go to plants workers with economic slogans.
The rally on September 9 us a demonstration of attitude towards bringing Russian troops to Belarus, but on the other side it is also a demand of freedom of assembly. If we don't take to streets and demand, we'll never gain this right.
It's high time to take to streets, talk to people in any form. Opposition activists must stop vain discussions in parties and start talking to Belarusians. It's no sense in sitting in offices.
– Head of the Belarusian Helsinki Committee Aleh Hulak told Radio Svaboda the participants of the rally wanted to provoke beating to spoil the "improvement of relations between Belarus and the EU". How did you take this statement?
– This is a perfect example of the so called "controlled opposition". The "human rights activists", who must stand for freedom of speech and freedom of assembly, defends and excuse the rights of the punishers, who beat participants of peaceful demonstrations. Aleh Hulak is one of the people, who say they are struggling for democracy, but asks Europe to grant loans for Lukashenka against the background of beating peaceful demonstrators by riot militia. There are journalists, who hush up the awful things in the country and publish articles calling not to fight against the dictatorship, but to cooperate with it to make it softer.
The statement by Aleh Hulak is a manifesto of betrayers who decided not to struggle against the dictatorship but find a good place in it and serve its interests.
– You have bruises on your face after the rally. Have you been beaten after the detention?
– I was beaten in a bus, when I tried to defend the guy, who had been stricken down to the floor and kicked. I demanded to stop mockery and got my portion of "democracy and liberalism". A riot militia commander struck me in face. All people were beaten to a greater of lesser extent. Militiamen beat us mainly in the bus and some people in the militia department.
– The Belarusian-Russia military exercises will be held during September. Does the Belarusian opposition plan other protests?
– We'll discuss this with the Front head today. Protests in different forms will go on.
Karnei Piatrovich vs. Baranavichy State University
From:
Viasna
On 11 September the preliminary court sitting on the lawsuit of the lawyer Karnei Piatrovich against Baranavichy State University took place.
According to the human rights defender Siarhei Housha, Mr. Piatrovich worked at the financial-juridical faculty of Baranavichy branch of the Institute of Jurisprudence seven years as a lecturer. During the last four years he also headed a department there. Then he was transferred to the newly established Baranavichy State University. However, the labor contract was not extended to him because of his participation in the parliamentary elections 2004. That's why he had to look for a new job.
In spring 2009 Mr. Piatrovich took part in the contest for the vacant position of lecturer to the financial-juridical faculty of Baranavichy State University. His candidacy was not approved by the university soviet. No explanations were offered. The seat remained vacant by September. However, at the trial the representative of the university Zhana Karchyk stated that all positions were occupied.
In his lawsuit Mr. Piatrovich also states that some the people working at the university have neither pedagogical education, nor education in the subjects they are teaching. In general, there are only 7 staff lecturers out of 26. The rest are temporary ones.
Karnei Piatrovich entered a motion for obliging the university to present to the court the list of the persons working at the university, including their service record, education data, the number of scientific works, etc. However, the university representatives stated a protest against this motion.
Mr. Piatrovich also reminded that in April 2009, when his application was considered by the university soviet, he was asked 'We have Belaya Rus organization, and you are in Shushkevich's Party. Can you say how it could be combined?' He considers the refusal to employ him as politically motivated discrimination.
The next court sitting is scheduled for 22 September.
Russia...
Russia to Finance $2.2 Billion for Venezuelan Arms
From:
Bloomburg
and
AFP
Venezuelan President Hugo Chavez said that Russia will finance arms purchases valued at $2.2 billion. This would increase the country's defensive capacity with more tanks, missiles and anti-aerial defense systems.
Venezuela will buy 92 T-72S tanks, Smerch missiles with a range of 90 kilometers, and an S-300, Antey-2500 anti-air defense system including radars and missile ramps with a range of 400 kilometers, Chavez said today on state television.
"The Russian government approved financing for $2.2 billion for arms spending," he said.
The arms purchases are intended to defend the country's petroleum and natural gas reserves and aren't intended to attack any other country, Chavez said.
Since 2006, Chavez has bought about $4.4 billion in Russian arms to modernize the armed forces.
In a
related story,
A Russian consortium has paid one billion dollars to Venezuela to assure participation in exploiting the Orinoco oil fields, among the world's largest, officials said Sunday.
The group of five Russian firms -- Rosneft, Lukoil, Gazprom, TNK-BP and Surgutneftegaz -- paid "for access to exploit the reserves with us," the South American nation's Energy Minister Rafael Ramirez said Ramirez said on President Hugo Chavez's radio show.
On Saturday Venezuela's state oil company Petroleos de Venezuela (PDVSA) said production on the massive Junin 6 heavy crude oil block would begin by 2012, and that the Orinoco-based operation would produce "between 400,000 and 450,000 barrels of crude a day."
Junin 6 is estimated to hold 53 billion barrels of heavy crude, making it one of the world's largest reserves.
Chavez, leader of the largest oil exporter in South America and a founding member of the Organization of Petroleum Exporting Countries (OPEC), said that during his visit to Moscow last week he signed the joint venture that would give PDVSA a 60-percent stake, with the remaining 40 percent to the consortium.
The deal foresees investments of nearly 30 billion dollars in the project, Chavez said on his radio show, "Alo Presidente," adding that the operation could surge to up to a million barrels per day.
Oil-rich Venezuela claims current proven reserves of some 142.3 billion barrels, but expects to raise that total to as high as 316 billion barrels. Of this total, 235 billion are estimated to lie underneath the Orinoco.
Beluga-Owned Ships Pass Through Northeast Passage in First
From:
Bloomburg
Two Beluga Shipping GmbH-owned ships passed through the Northeast Passage in what the company said was the first time a Western commercial vessel has used the channel to travel from South Korea to Siberia.
MV Beluga Fraternity and MV Beluga Foresight arrived in Yamburg, Siberia on Sept. 12, the Bremen, Germany-based company said in a statement on its Web site. The vessels were escorted by two Russian ice-breakers.
Ice covering the Arctic Ocean melts during the summer to an annual minimum before re-freezing over winter. Global warming has sped up the melting process, opening many channels that were previously impassable, scientists say. The prospect of an open ocean may increase shipping and has sparked a rush to claim sea- bed mineral rights by nations such as Russia and Canada. Royal Dutch Shell Plc and BP Plc are stepping up exploration for oil off Alaska and Canada.
Beluga is planning to continue sending ships through the passage in 2010, according to the statement. Fraternity and Foresight will continue southwest to deliver more than 3,500 tons of freight each to Rotterdam, Holland, company said.
The passage required "extremely accurate preparation," Chief Executive Officer Niels Stolberg said in the statement.
From the Polish Scandal Files...
Yet another scandal in ZUS
From:
Polskie Radio
After a corruption scandal the state Social Insurance Company (ZUS) is on front-pages again. The daily Rzeczpospolita reveals that ZUS has allegedly fixed a tender on identity cards for pensioners.
At the beginning of 2009, ZUS put out eight million identity cards for pensioners to tender. Four companies bid for the contract, submitting tenders from 1.1 to 3.7 million zloty (260,000 to 890,000 euro). Although the main criterion was price, ZUS chose the most expensive offer.
A company with the cheapest offer appealed ZUS's decision twice and informed Civic Platform MP Antoni Mezydlo about irregularities. "In times of financial crisis, ZUS wanted to overspend 2.5 million zloty (600,000 euro) from tax payers' money. That's why I took interest in the case," Mezydlo told Rzeczpospolita. In July, the MP met with the president of ZUS, Sylwester R. – recently detained on corruption charges – and soon afterwards the decision was reversed and ZUS accepted the cheapest offer.
ZUS's lavish spending
A fix tender on identity cards for pensioners is not the only example of the Social Insurance Company wasting tax payers' money. ZUS spent 330 million zloty (80 million euro) on construction projects and renovations in 20 buildings, including a new headquarters in Warsaw, which cost almost 200 million zloty (48.6 million euro).
In Poland, Corruption = professionalism: Polish telecom regulator reluctant about second term
From:
Total Telecom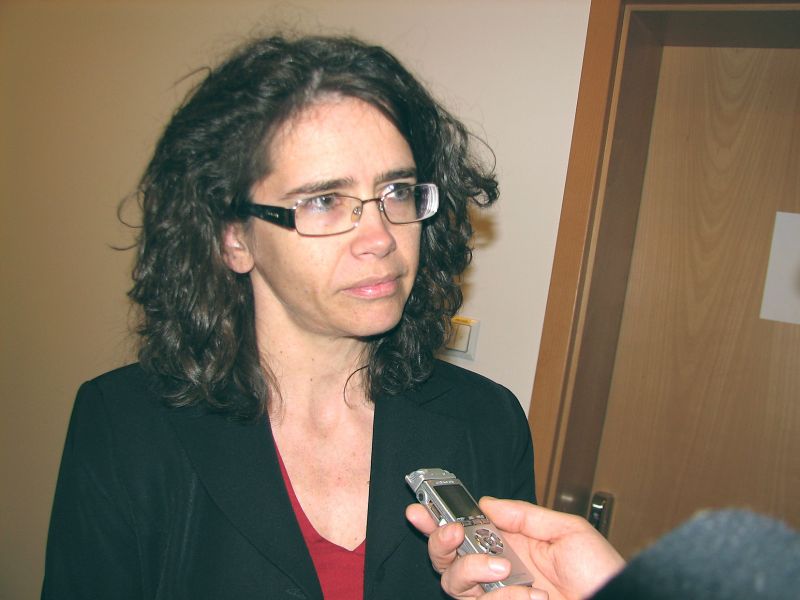 Anna Strezynska
UKE chairwoman's term in office ends in May 2011.
The chairwoman of Poland's Electronic Communication Office, or UKE, is reluctant about the prospect of serving a second term after the current one ends in May 2011, having meted out significant fines against the country's dominant operator during her tenure.
"It is theoretically possible I may be proposed for a second term, but the question is whether I want that in this institutional environment," Anna Strezynska told Dow Jones Newswires in a recent interview.
Strezynska explained she would be inclined to reject a second-term offer because of the failure of consecutive governments to strengthen the public administration, including the telecommunications regulator.
In her view, the civil service sector should provide career opportunities comparable to those offered by the private sector in order to retain the best specialists on the market.
"As of today, my decision would be to refuse the second term. I haven't seen any serious thought in any government on the public administration as a managing body of this large and important enterprise that the state is, a stable professional team with specialists who are well paid and not intimidated with dismissals or anti-corruption laws that would ban any activity in the same sector for three years," she said.

Strezynska added that such anti-corruption laws would eliminate professionals from the market for too long without providing them with other employment opportunities or consulting jobs.
The new UKE chairperson will be nominated in early 2011 by the prime minister in office at the time and appointed by the Houses of Parliament.
The decision on the appointment of a new chairperson for a five-year term is likely take place amid a parliamentary election campaign if snap elections aren't ordered earlier. For those reasons, Strezynska's term may be automatically extended until a new chairperson is appointed.
Strezynska served as the acting UKE chairwoman between January 2006 and May 2006, when she was nominated for her first term.
For more than a year since her nomination, the validity of Strezynska's appointment was disputed due to the lack of clarity in the selection procedure. In 2008 the Supreme Court said all regulatory decisions signed by Strezynska were valid.
Note: Yes, what's the point of doing the job if you can't steal money...
Two in custody on ZUS corruption charges
From:
The News
Leszek Sz. from the Szczecin branch of the Social Insurance Company (ZUS) and businessman Henryk M., suspected of bribery, are to be held in custody.
In the morning the Prosecutor's Office in Szczecin asked for five suspects to be detained in the ZUS corruption case, including the president of ZUS, to be held in custody for three months.
The court in Szczecin has decided to arrest two of the suspects Leszek Sz. and Henryk M. Both men can appeal from the court's decision.
The investigation into corrupt practices at ZUS has been ongoing since June 2008.
"All suspects and 80 witnesses were interrogated and 34 institutions and private houses searched. Over 180 officers were engaged in the probe," said Malgorzata Wojciechowicz from the Internal Security Agency.
The suspects were detained on several corruption charges. The Prosecutor's Office has not yet revealed any details of the case but it has been unofficially established that the amount of bribes suspected of taking place did not exceed 10,000 zloty (24,330 euro).
So far only one suspect, deputy head of the Szczecin branch of ZUS Jan A., confessed to beING guilty.
Court rules anti-Polish slogans lawful
From:
Polskie Radio
A German court in Greifswald, Mecklenburg-Vorpommern has ruled that anti-Polish posters, displayed by the far-right NPD do not constitute a hate crime.
The posters, displayed in the city of Loecknitz near the Polish border, as part of the NPD's federal election campaign, include slogans such as "Stop the Polish invasion," and "Border closed to criminals".
The German Ministry of Interior has notified the court in Mecklenburg-Vorpommern that it will be appealing against the decision, which it regards as an, "attack on human dignity and the peaceful coexistence of nations".
Germans go to the polls on September 27.
Sport...
Belarus holds Ukraine to 0-0 draw in qualifier
From:
USA TODAY
Ukraine was held to a 0-0 draw by Belarus in a World Cup qualifier Wednesday, narrowing its chances of finishing second in Group 6 and getting a playoff spot for next year's tournament.
Ukraine remained third in the group standings with 15 points after eight games.
"Ukraine should have won the game while we simply wanted to win, but both sides failed to reach their goals," Belarus coach Bernd Stange said.
Both sides missed a number of chances to score, with Belarus' Timofei Kalachev running through on goal just six minutes into the game, but firing straight at goalkeeper Andrei Pyatov.
Two minutes later, striker Andriy Shevchenko's free kick went over the crossbar. Teammate Andriy Yarmolenko then forced Belarus keeper Yury Zhevnov into a save.
Kalachev squandered his second chance in the 25th, and Oleksiy Gay hit right into the hands of Zhevnov with one minute left in the first half.
Belarus has another chance in the 66th but Pyatov came out of his penalty box to tackle Aleksandr Hleb in a one-on-one.
Shevchenko was shown a yellow card in the 78th when he scored from an offside position after the whistle was blown.
The draw left Belarus out of contention with nine points from eight games.
Ukraine next hosts England on Oct. 10 while Beklarus will take on Kazakhstan.
__
Lineups:
Belarus: Yury Zhevnov, Pavel Plaskonny (Dmitry Lentsevich, 57), Aleksandr Kulchy, Igor Shitov, Timofei Kalachev, Sergei Omelyanchuk, Aleksandr Yurevich, Sergei Kornilenko (Leonid Kovel, 77), Aleksandr Hleb , Sergei Sosnovsky, Vitaly Kutuzov (Vyacheslav Hleb, 88).
Ukraine: Andrei Pyatov, Vitalii Mandziuk, Oleksandr Kucher, Anatoliy Tymoshchuk, Dmytro Chygrynskiy, Andriy Shevchenko (Andriy Voronin, 88), Oleksiy Gay, Oleg Gusiev (Sergiy Nazarenko, 60), Andriy Yarmolenko, Artem Milevskyi, Vasyl Kobin.
Ivanets, Kuzmin Win Belarus Championships
From:
IntlGymnast
Galina Ivanets and Artur Kuzmin won the Belarus Championships, held this week in Minsk concurently with the international Scherbo Cup. Alina Sotnikova (pictured) was the top senior, finishing third behind two gymnasts born in 1994.
Galina Ivanets and Artur Kuzmin won the Belarus Championships, held in Minsk concurrently with the international Scherbo Cup.
The senior women's competition featured gymnasts born in 1994 and earlier. Ivanets (Baranovichi) and runner-up Anastasia Zaitseva (Vitebsk) were both born in 1994, missing the cutoff for the upcoming world championships.
Vitebsk's Alina Sotnikova, third all-around, is a first-year senior and eligible for the 2009 Worlds, taking place Oct. 13-18 in London.
Kuzmin (Minsk), who also won the vault title, outscored Alexander Demchikhin of Vitebsk. Artyom Bykov, who won the Belarus Cup in March, finished third.
Ivanets' score of 55.250 was also the best women's score at the Scherbo Cup, while Kuzmin's (83.650) was only good enough for fourth in the international field.
Zaitseva won apparatus golds on vault and floor exercise, and Ivanets won beam. Olga Mokhovtsova (Mogilyov), another gymnast ineligible for the 2009 Worlds, won uneven bars.
Olympian Alexander Tsarevich won half of the men's apparatus titles, taking gold on pommel horse, parallel bars and high bar. Demchikhin won floor exercise, and Olympian Dmitry Savitsky won still rings.
Valeria Sukhoverkhaya (Pinsk), born in 1997, and Vasily Mikhalitsin (Minsk), born in 1994, won the junior all-around titles.
Endnote...
Magic Rabbit represents Belarus at Junior Eurovision
From:
Charter '97
Yury Dzemidovich won the National Contest "Song for Eurovision 2009".
The final was held in Minsk on the evening of September 10. The Magic Rabbit was recognized the best song by television audie4nce and the professional jury.
The song The Magic Rabbit by the 13-year old Yury Dzemidovich from Minsk will represent Belarus at the 2009 Junior Eurovision Song Contest, which will be held in Kiev on November 21.
Dzemidovich gathered 74 points in audience voting. He won in the Brest, Vitsebsk, and Minsk regions, was the second in the Homel region, and the third in the Hrodna and Mahilou regions.
Palina Klishkova (Mahilou) with a song With the Star was the second (61 points), Zlata Larchanka (Dzyarzhynsk) with a song Baba Yaga 2009 was the third (59 points).