New business for Belarus, Venezuela, Bush bashes, Putin reshuffles, Poland collaborates and Bloggers blog...
124 new enterprises in Belarus by 2010
From: BelTA
The President of Belarus visited the Rechitsa Fine Arts Gallery which features works by well-known painters Alexander Isachyov and Yevgeny Shetikhin.
There are plans to set up 124 new enterprises in Belarus by 2010, the press service of the Belarusian head of state quoted Prime Minister Sergei Sidorsky as saying to President of Belarus Alexander Lukashenko on September 24.
Alexander Lukashenko was briefed about the investment and innovation activities in the country. In particular, the talk touched upon the retooling of Belarusian companies. All in all, the national innovation development programme, which runs up to 2010, provides for accomplishing 600 projects to modernise companies using the latest technologies, building 124 new enterprises (the number stood at 100 three months before). The plans will be applied to processing companies in small and medium towns as well as agricultural processing companies, major power generation companies and construction companies.
Sergei Sidorsky informed the President about the national social and economic development in January-August 2007 as well as the expected national economic performance over the first nine months of the year.
In January-August 2007 the national economy preserved positive manufacturing and investment trends in key branches. 14 out of 19 major social and economic development targets of the year have been hit.
In January-August 2007 the GDP growth rate made 108.5% s against January-August 2006, with the annual target set at 108-109%. Over the first eight months of the year industrial output grew by 7.7% up on the same period of last year.
In January-August 2007 fixed-capital investments used for economic development grew by 17.7% up on January-August 2006.
January-August 2007 saw 2.716 thousand square metres of housing commissioned using all sources of funding, 11.6% up on the same period of 2006 or 283 thousand square metres more.
In January-August 2007 real cash incomes of individuals grew by 16.4% up on the year, with the annual target set at 7.5-8.5%. In July 2007 real cash incomes swelled by 12.7% up on July 2006.
In late August the registered unemployment level totalled 1.1% as against the economically active population.
All in all, the profitability of sold products totalled 12.2% in January-July 2007, profitability of sales — 7.1%.
The President was informed, over the first nine months of the year Belarus' GDP growth rate is expected to reach 108.6%. Meanwhile, salaries, industrial and agricultural output as well as inflation are staying within the planned range.
Provisional data illustrating the performance of the national economy in 2007 will be reported to the President in view of results the Belarusian economy achieved over the first nine months of the year.
Alexander Lukashenko was especially interested in the development of companies in small and medium towns. The Prime Minister said, in a month the production of lacquered tinplate will be started up in Bereza as well as a new packaging enterprise. These concrete and real projects will work for the benefit of the national economy.
Sergei Sidorsky also informed the head of state about the progress in building a newsprint mill in Shklov. The start-up and commissioning is expected to end this November. In December the company will be ready to be put into operation. Thus, a new sophisticated manufacturing facility will be built in Belarus.
The discussion also touched upon the national energy security programme. The head of state was told about the construction of new cogeneration plants, which use locally available fuels, in small and medium towns. Such plants have been set up in Bobruisk, Osipovichi, and Vileika. In particular, Vileika Cogeneration Plant burns wood chips, producing cheap energy. The construction of a cogeneration plant fired by local fuels is supposed to start in Pruzhany soon. All in all, ten such plants are supposed to be built by 2010.
Besides, Sergei Sidorsky remarked, this year several countries experience grain shortages due to poor harvest. "The Prime Minister of Moldova contacted me to request assistance due to a poor harvest," he said. The President instructed the government to aid Moldova with potato and grain.
The Belarusian head of state was also told that a national expo of Belarus is scheduled to take place in Lithuania in early October. A Belarusian government delegation is expected to partake in the event. A similar expo is supposed to take place in Venezuela in November. The President gave instructions concerning the organisation of the expo.
Other Belarusian News...
President promises no economic decline
From: BelTA
No economic downturns will be allowed in Belarus, Alexander Lukashenko noted on September 25 when meeting with Russia's State Duma MP Gennady Seleznev.
During the meeting a wide range of issues on the Belarusian-Russian cooperation was discussed, BelTA learnt in the presidential press service. In particular, Alexander Lukashenko and Gennady Seleznev spoke about the economic development of Belarus under the new gas and oil prices. In this connection the President said: "The situation in the country is normal, we have been actively looking for the ways to cut energy consumption in the economic sector".
The parties also discussed the appointment of Russia's new Government and Prime Minister.
Alexander Lukashenko repeatedly stressed that Belarus was interested in the Union State formation. He believes that all the difficulties in relations with Russia are temporary.
As for the next session of the Union State Supreme Council, the dates have not been fixed yet. According to Gennady Seleznev, they will be set after the preliminary discussion of the session's agenda by the Presidents of Belarus and Russia.
Russia's new government led by Viktor Zubkov to put more efforts into Union State development
"I know Zubkov is a responsible and strong-willed man, who has ever had a positive attitude towards the development of integration processes with Belarus," noted Gennady Seleznev. He assumed there will be no situations similar to the talks about the gas price increase and the new Russian government will be able to reach agreement with the Belarusian side more easily.
"One always wants to expect better things. The change of the Cabinet in Russia is a positive fact. Fresh blood will bring something fresh to the Belarusian-Russian integration," believes Gennady Seleznev.
Seleznev expects Union State's common information space within next few years
"We have a lot of problems with building the Union State. It seems that many norms are regulated by the Union State Foundation Treaty and other documents, but a lot has yet to be made come true," said the MP. At present the Union State's development is "stuck", but according to Gennady Seleznev one can expect positive changes in the Union State development after parliamentary elections in Russia.
"Certainly, electors will ask MPs about what they have done to develop the Union State. It will be difficult to give an account. Truly, everything went well, there were some plans concerning a bill on elections to the Union State parliament and plans for economic integration, but after the gas scandals our relations have cooled down," said the former Speaker of the State Duma. Yet he is convinced it should not concern the nations of Belarus and Russia.
Gennady Seleznev added, productive changes are a problem topical for the entire CIS. "Little has been done to give an account of real specific results. Unfortunately, we tend to produce a conflict with these people or misunderstanding with those. As a result, the CIS and the Union have been weakened," said the MP.
Belarusian exhibition in Venezuela to open Latin-American market to Belarusian goods, Americo Diaz Nunez says
From:
NLIPRB
The national exhibition of Belarus in Venezuela is a gateway for the Belarusian goods to the Latin-American market, Charge d'Affaires ad interim of Venezuela to Belarus Americo Diaz Nunez told in an interview with BelTA.
Now Belarus and Venezuela have been actively preparing the exhibition in Caracas. "The Venezuelan Embassy to Belarus attaches great importance to this event. We have been working in close cooperation with the Belarusian Chamber of Commerce and Industry and Venezuela's Ministry for Energy and Oil, the project coordinator in Venezuela," the diplomat said.
The exhibition will be held in the House of Officers which provides excellent conditions for conduction of large-scale international exhibitions.
"This exhibition is very important for Belarus as it will enable Belarusian producers to develop cooperation with many countries, first of all, with the members of the Bolivarian Alliance for the Americas (ALBA) Venezuela, Cuba, Bolivia and Nicaragua," Americo Diaz Nunez believes.
Bush denounces tyrants from Belarus to Zimbabwe
From:
Times Online
US President George Bush urged UN members today to join in a "mission of liberation", denouncing tyrants in Belarus, Cuba, Iran, North Korea, Syria and Zimbabwe and announcing tightened US sanctions on the junta in Burma.
"This great institution must work for great purposes: to free people from tyranny and violence; to combat disease, illiteracy, and ignorance and poverty and despair," Mr Bush told the 192-nation UN General Assembly. "Every member of the United Nations must join in this mission of liberation."
Making only a glancing mention of the violence in Iraq, Mr Bush saluted "young democracies" in Iraq, Lebanon and Afghanistan and called on the world to support the "moderate" leaders of the Palestinian Authority.
Avoiding any specific reference to al-Qaeda, the president warned that extremists were trying to impose a "hateful vision."
"The followers of this violent ideology are a threat to civilised people everywhere," he said. "All civilised nations must work together by sharing intelligence about their networks and choking off their finances and bringing to justice their operatives.
"In the long-run, the best way to defeat extremists is to defeat their dark ideology with a more hopeful vision - the vision of liberty."
As protests grow in Burma, Mr Bush announced that expanded financial sanctions and an extended visa ban on members of the ruling junta and their families.
"Americans are outraged by the situation in Burma, where a military junta has imposed a 19-year reign of fear," he said. "Basic freedoms of speech, assembly and worship are severely restricted. Ethnic minorities are persecuted. Froced child labour, human trafficking and rape are common. The regime is holding more than 1,000 political prisoners, including Aung San Suu Kyi."
"The military junta remains unyielding, yet the people's desire for freedom remains unmistakable," he said.
He excoriated the "brutal regimes" in Belarus, Iran, North Korea, Syria and Zimbabwe and said "the long rule of a cruel dictator is nearing its end" in Cuba.
"The Cuban people are ready for their freedom," he said. "As that nation enters a period of transition, the UN must insist on free speech, free assembly and ultimately free and competitive elections."
Although he was speaking just hours before Iranian President Mahmoud Ahmadinejad, Mr Bush made no specific mention of Teheran's suspected nuclear weapons programme.
He also call for the reform of the UN Human Rights Council, which was only created this year after a revamp that failed to earn Washington's support.
"With commitment and courage of this chamber, a world where people are free to speak, assembly and worship as they wish, a world where children in every nation grow up healthy, get a decent education and look to the future with hope," he said.
Belarusian police detain two top planners of EU march in Minsk
From:
Earth Times
THE BOSTON MASSACRE
MARCH 5, 1770
a similar incident
Belarusian police have detained two top planners of a European Union-sponsored march in the capital Minsk, the Belapan news agency reported Wednesday.
A police special forces team late on Tuesday evening grabbed Viktor Ivashkevich, a senior member of the opposition Belarusian National Front party, and Valery Ukhnolev, a senior member of the opposition Communist party at a central Minsk cafe.
Ivashkevich and Ukhnolev are lead organizers of an EU-sponsored march scheduled in Minsk on October 14.
The event, entitled 'The European March For Freedom!,' is intended by Brussels as a first step in developing a dialogue between the Belarusian opposition, and the country's authoritarian leader Aleksander Lukashenko.
The pair had been meeting in Minsk's El Pomidoro cafe to celebrate Ivashkevich's birthday, an opposition spokesman told Belapan.
Law enforcers placed Ukhnolev in a police station holding tank for intoxicated persons, and released him early Wednesday morning.
Ukhnolev on Wednesday afternoon remained in police custody, and would face charges of violating public assembly law, according to the report.
The arrests are a defeat for the tentative EU effort to reach out to the authoritarian leader of Belarus, Lukashenko, by convincing him to allow a large public demonstration in support of European values, if participants guaranteed the march would be peaceful.
Talks between Belarusian authorities and EU representatives on conducting the march in Minsk have been in progress for months, but so far the regime has not given an official go-ahead.
An EU delegation was attempting on Wednesday to meet with Lukashenko representatives to discuss the two detentions, according to the report.
Igor Rynkevich, an opposition official, told Belapan the arrests were proof 'compromise with the regime is a policy needing reconsideration.'
Note: Same old story...
Belarus to head Round Timber Group of ISO Technical Committee
From:
NLIPRB
Belarus will head the international standardization of round timber in the WG-2 Group "Timber" of the ISO Technical Committee. The decision has been taken at a session of the International Organization for Standardization ISO in Lvov, Ukraine, BelTA has learnt from the press secretary of the Forestry Ministry of Belarus Ruzhena Novitskaya.
The ISO organization was founded in 1947. Belarus has been its member since the foundation of the organization. ISO includes 156 countries.
The five-group Technical Committee is headed by Ukraine. The groups are engaged in the following forestry standardization: Terminology headed by Canada, Round Timber– by Belarus, Sawn and Processed Timber – by the USA, Test Methods - by Malaysia and Wooden Products – by China.
The Belarusian working group will analyze round timber international standards, provide help to the customers for putting in order their activity by means of standardization resources, assist member-states in creating the global system of round timber standardization based on the scientific systematization of the structure and standards.
Besides, the group will be in correspondence with the interested countries and experts, will examine the opinion of potential customers, take part in ISO plenary sessions and be in touch with the interstate council for standardization.
According to the press secretary of the Forestry Ministry, the ISO experts gave a strong approval to the activity of the Belarusian forestry sphere. Heading one of the major areas of the international organization Belarus will have an opportunity to boost international cooperation in the forestry sphere, standardization and certification, to find new markets and partake in adopting interstate decisions on standardization and forestry issues, Ruzhena Novitskaya said.
Telekom Austria in final stages of talks for Belarus's MDC - report
From:
Forbes
Vimpelcom CEO Alexander Izosimov
Telekom Austria AG is in the final stages of exclusive negotiations to purchase Belarusian mobile phone provider MDC from its current owner, SB Holding, according to unnamed sources close to the negotiations cited by Austrian press agency APA.
'If the Telekom Austria supervisory board gives its go-ahead at its meeting next Tuesday, then the acquisition (of MDC) should be clinched,' the sources said.
Telekom Austria is interested in purchasing a 70 pct stake in SB Holding, in which Austrian businessman Martin Schlaff is said to have a minority interest, according to unspecified media reports cited by APA.
A high-ranking representative of Russia's VimpelCom told Russian newspaper Kommersant while his company is interested in purchasing a 49 pct stake in MDC, its talks with SB Holding are 'certainly not near to being concluded' and VimpelCom will simply look for other investment opportunities if Telekom Austria succeeds in acquiring MDC.
In a
related story
, earlier this month, reports appeared in the Austrian press stating that Telekom Austria Group AG would likely bid around 1.2 bln eur for the entire company.
Kommersant added that the Belarussian government directly owns a 31 pct stake in the company, and that it controls an additional 20 pct via its Beltechexport company.
However reports in the Austrian press stated that the Belarussian government recently sold its stake in the company to SB Telecom.
SB Telecom's Geneva office declined to comment on the matter when contacted by the Russian daily.
A VimpelCom spokeswoman also declined to comment, while confirming her company's overall interest in the Belarussian market.
'We have said on numerous occasions that we are interested in entering the Belarussian market,' the spokeswoman said.
'It is an interesting market for us, and we are prepared to examine any opportunity to enter it.'
MDC operates under the Velcom brand in Belarus, where it has 2.7 mln subscribers, good for a 43 pct market share.
Will Belarus become grain exporter?
From:
Agrimarket
According to Deputy Prime Minister of the Republic of Belarus Ivan Bambiza, Belarus may turn from grain importer into grain exporter. The reason of such a statement was stable work of agrarian sector for 4 years as well as results of the harvesting campaign this year. As for September 1, 2007, the enterprises of the Republic harvested 7.43 mln tonnes of grain in bunker weight, up 900.000 tonnes as compared to last year. For the moment, they are harvesting maize. Taking into account this grain, they should exceed the gross yield of 2004, the most yielding year.
In a
related story
, The representatives of the wholesale companies inform the specialists of CIS produce business periodical, "Agrooglyad: Vegetables and Fruits" weekly, according to the results of the recent three weeks the prices for bananas have increased almost twofold.
The specialists of the companies - importers explained this circumstance by the decreased banana supplies from Ecuador because of hurricanes of early September, and the consequent price growth for this product. According to the data, provided by "Agrooglyad: Vegetables and Fruits" analysts, 90% of banana imports are grown in Ecuador.
In view of the fact that importers depend much on Ecuadorian banana suppliers, a certain deficit for this product is observed on the inner market of Ukraine. The demand for low quality products remains moderate; the demand for quality banana is increasing. These factors result in the price growth for bananas on Ukrainian market; quality bananas are going expensive the most rapidly.
As of today, bananas are sold for $0.7-1/kg on the wholesale markets; the wholesale prices for banana amounted to only $0.5-0.6/kg in the end of August. Most market players expect the price for this fruit to further increase.
The upward price trends are also observed on banana market in Poland and Russia. To the opinion of the analysts of "Agrooglyad: Vegetables and Fruits", price growth for bananas supports the increased demand for apples and peaches - the harvest of the mentioned fruits has noticeably increased this year.
Belarus, Germany to set up biogas facility production
From: BelTA
The company Biosonic (Germany) offers to set up in Belarus a joint venture on production of biogas installation, BelTA has learnt from the State Science and Technologies Committee (SSTC) of Belarus. The project was considered at a meeting of SSTC Deputy Chairman Igor Voitov with Deputy Chairman of the German Society for Economic Links with Eastern Europe Ralf Ban.
Working on new technologies, biogas installation will let use different silage i.e. grass, hay, straw, root and others as a raw material. The processed silage will turn into methane that will be further burnt to produce electric energy. Water accumulating waste of the new biogas facility will be used as a dry fertilizer, the specialist added.
New biogas facility will produce electric energy cheaper than traditional energy resources by 30-40%. Germany is ready to train Belarusian specialists for serving biogas installation. Belarus and Germany also consider opportunities to set up the production of component parts for biogas facilities.
To date the construction of three biogas installations in Belarus is under way. The Belarusian market needs 250 facilities to produce electric energy from renewable resources.
By 2010 Belarus plans to save 7.55 million tonnes of fuel equivalent
From: BelTA
By 2010, Belarus plans to save 7.55 million tonnes of fuel equivalent, Energy Minister of Belarus Alexander Ozerets stated at the session of the Presidium of the Council of Ministers which highlighted the draft state programme on modernization of the main production assets of the Belarusian energy system by 2010. The session was chaired by Prime Minister Sergei Sidorsky.
The Minister noted that the owing to the draft programme by 2010 the GDP energy intensity will be 31% down as against the 2005 level.
In particular, by 2010 the Belarusian energy system will save 1.15 million tonnes of equivalent fuel, other industries will save 6.4 million tonnes of equivalent fuel. Consumption of local fuels will increase to 6.48 million tonnes of equivalent fuel. By 2012, the country will be generating 25% of heat and electric power from local fuels.
Alexander Ozerets noted that in accordance with the draft programme, $3.1 billion will be invested in modernization of the main production assets of the Belarusian energy system. By 2010, a total of 1,140- mW faculties will be made operational in Belarus. A 450-mW combined-cycle plant will be built at Minsk CHP-plant #5.
Up to $5.8 billion will be channeled into the programme while the overall cost of the programme is estimated at $9.9 billion. Participants of the session noted that the programme should be amended and finalized, particularly, the financial issues should be clarified.
The Prime Minister demanded that financial inputs in energy-saving projects should be proportionate to the economic effect of these projects.
Also by 2010 Belarus will substitute up to 700 million cubic meters of gas. The Energy Minister noted that in accordance with the draft programme, $3.1 billion will be invested in modernization of the main production assets of the Belarusian energy system. By 2010, a total of 1,140- mW faculties will be made operational in Belarus.
One of the most important projects will be construction of a 450-mW combined-cycle plant at Minsk CHP-plant #5 which will help save about 330,000 tons of fuel equivalent. New combined-cycle plants will appear at Minsk CHP-plants #3 and #2. Bereza State District Power Plant, Grodno CHP-plant #2 and other plants will be upgraded. By 2010, as many as 16 mini CHP-plants will be built, of them 10 will be powered by local fuels.
Around the region...
Hawks and liberals: Vladimir Putin reshuffles Russia's cabinet
From:
The Economist
Russian President Vladimir Putin's cabinet reshuffle was not particularly dramatic, but it does somewhat bolster the position of liberals within the government. This could mean, paradoxically, that the stage is set for a hawk to become Russia's next president. The identity of the successor, however, depends on Mr Putin's own plans after his current term expires: retirement, influence from outside the Kremlin, or a return to the Kremlin within a few years?
According to the well-known aphorism, real estate is all about "location, location, location." In a similar vein, the only thing that matters in Russian politics today is "succession, succession, succession". Mr Putin certainly seems to feel this way, hence his decision in early September to accept Mikhail Fradkov's resignation as prime minister and so dismiss a government that, he claimed, had been spending too much time focused on elections and the succession rather than doing its job.
The new cabinet was eagerly awaited for two reasons: as an indication of the balance between the so-called liberals and hawks within the government; and for clues as to the identity of Mr Putin's preferred successor. By universal consent, the backing of the incumbent will guarantee the lucky candidate victory in the presidential race.
Just a refresher
The delay in announcing the cabinet, which many were expecting by September 21st, fuelled some speculation that significant changes were afoot. In the event, the reshuffle was limited; and crucially, it was not accompanied by any major restructuring of the government. It has not yielded the creation of a super-ministry, for instance, and there is no indication that this cabinet now, or after March 2008, will be more or less important than its predecessors were under Mr Putin.
As expected, the two main departures from the cabinet were the liberal German Gref, who has served Mr Putin as minister for economic development, and Mikhail Zurabov, who as minister of social policy has bungled the reform of in-kind benefits. Their replacements, respectively, are Elvira Nabiullina, a deputy minister under Gref with liberal credentials, and Tatiana Golikova, a technocratic deputy finance minister. There was also some doubt over the security of another cabinet liberal, Finance Minister Aleksei Kudrin. In the event, Mr Kudrin has kept his job and been given the added rank of deputy prime minister. Mr Putin's trusted aide, Dmitry Kozak, has been recalled from a stint in the North Caucasus, where he was charged with promoting stability after the Beslan massacre, to become the head of a beefed-up regional development ministry.
The two acknowledged front-runners for the presidency, first deputy prime ministers Sergei Ivanov and Dmitry Medvedev, both kept their positions. Mr Ivanov's tenure was never doubted, although there had been some speculation that Mr Medvedev was vulnerable.
Liberal counterweight?
The net effect of these changes is to underpin the liberal presence in government, if not actually to extend it. Mr Gref, who had made clear his desire to enter the private sector, has been replaced by a like-minded figure. Mr Kudrin looks more secure now than before, while fellow liberal and deputy prime minister Aleksandr Zhukov has been retained too. Two caveats apply to this general statement, however. First, it is unlikely that Ms Nabiullina will have as much influence as did Mr Gref, because of her political standing and because her ministry has shrunk at the expense of Mr Kozak's. As a result, the liberal faction is not certain to enjoy the same or more influence. Second, a bolstering of the liberal presence in government should not be taken as a sign that Mr Putin is leaning towards selecting a liberal successor.
Rather, given that this cabinet has a look of permanence about it, Mr Putin could be clearing the way for a hawk, most likely Mr Ivanov, to be president. As his defeated rival Mikhail Khodorkovsky wrote (from a prison cell), Mr Putin is more democratic and more liberal than 70% of Russia's population. Economic liberalism has been a critical element of Mr Putin's success in office and is probably just as important for the maintenance of his legacy. Yet Mr Putin's inner circle is dominated by former KGB officers with a statist streak. If he is to hand over power to one of them, and yet to ensure policy continuity, it would be logical for Mr Putin to entrench liberals within the cabinet that his successor will inherit. And this is what he has done.
Who's next?
The notion of Mr Putin bolstering the government's liberal wing, as a precursor to anointing a hawkish successor, is plausible. Yet it is only one of several explanations. Today, there is less confidence among Russia's political class (and foreign observers) over the identity of Mr Putin's chosen successor than was the case two weeks ago--and this is probably deliberate on Mr Putin's part, as it precludes a haemorrhaging of his authority.
In what was perhaps a deliberate attempt to muddy the waters, Mr Putin told Russian and foreign journalists last week that there were five credible candidates for the presidency--including Mr Zubkov. Mr Ivanov remains the most likely candidate, but his odds have lengthened.
Retirement, influence or return?
To answer the question "who will Mr Putin pick?" you must first have a good sense of what Mr Putin plans for himself once his second term ends. He insists he will observe the constitution, which limits a candidate to two consecutive terms, and step down. Yet his popularity remains as strong as ever; he is relatively young and in excellent health; and there is little sign that his desire to govern has faded. Hence the uncertainty.
Broadly, Mr Putin has three options. He could opt for retirement or for a second career, perhaps in business. This seems the least likely of the three, however. Another option would be to step down but seek to wield influence from outside the Kremlin, perhaps from a formal post such as parliamentary speaker, leader of the party United Russia or CEO of Gazprom. These would formally put Mr Putin under the authority of his successor. Perhaps a more fitting post would be a return to St Petersburg as head of the constitutional court.
The third option is for Mr Putin to leave the Kremlin with a view to returning--in 2012, once his successor has served a single term, or perhaps earlier. Continued influence or a return to power seem the most likely options. Neither is straightforward, however. With regard to the former, Russia has no tradition of dual power and no tradition of elder statesmen. Power rests with institutions and all those are controlled by the president. Mr Putin's popularity and status are certainly sufficient to keep him a political force in 2008, but thereafter his star could fade. A return to the presidency in four years time, meanwhile, would only be possible with the agreement of his successor; but how could Mr Putin enforce that once he has left the Kremlin and formal power rests in the hands of another?
Horses for courses
If Mr Putin intends to depart the scene, then the logical course is to pick a strong successor who can maintain the Putin legacy. Here, Mr Ivanov remains the front-runner, even if the pack is closing. If Mr Putin hankers for a return to the presidency, and particularly given the need for the co-operation of his successor in this enterprise, then Mr Zubkov or a similar type of politician would be the best bet for president. Mr Zubkov's age and his until recently low-profile make him less of a threat to Mr Putin in the future.
The greatest uncertainty surrounds the attributes of a successor if Mr Putin wishes to share power, or at least to exert some influence from behind the scenes. Depending on just how much of a say Mr Putin wants to have, it could be either one of the weaker potential successors, or one of the stronger ones.
As March 2008 nears, the picture with regard to the president's future plans is likely to become clearer. Yet this will only happen slowly. Mr Putin has a very good reason not to allow anyone to skip to the last page. For all his popularity and authority at present, on the day he leaves the Kremlin in spring 2008 there may be no coming back.
Russia unveils new passenger jet
From:
BBC
The 110-seat Superjet 100; Russia wants to export six planes a month by 2010
Russia has unveiled a new passenger jet it hopes will establish its place as a global seller of commercial aircraft.
The 110-seat Superjet 100 has been developed by state-run business Sukhoi, in conjunction with Western partners including US giant Boeing.
Aiming to rival similar-sized models from Brazil's Embraer and Canada's Bombardier, the plane will undergo test flights later this year.
Sukhoi aims to make up to six planes a month for foreign airlines by 2010.
Diversification plans
"The first plane of the new Russia is of great importance, a priority project, because the domestic market is not enough for a world economy," said Russia's First Deputy Prime Minister Sergei Ivanov.
Analysts say that if the plane is a commercial success, it would be a major realisation of Russian ambitions to diversify away from its current reliance upon oil and gas exports.
Italy's Alenia, and French groups Snecma and Thales, are also involved in the $1bn (?500m) project.
The first plane was unveiled at a factory in Komsomolsk-on-Amur in Russia's Far East.
Russian flag-carrier Aeroflot has already placed an order for 15 Superjets, at a cost of $400m.
There are 73 orders in total, with the others coming mainly from Russian regional carriers, but Italian regional airline Itali also plans to buy 10 planes.
The Superjet retails for $28m, which is 25% lower than the rival Embraer 190.
Poland Publishes Secret Police File Data
From:
AP
In its latest effort to deal with its communist past, Poland on Tuesday began publishing a list of public figures who either collaborated with or were spied on by its old secret police before 1989.
There was so great an interest in the list — an index to the vast files at the Institute of National Remembrance — that institute's Web site was difficult to access as the publication time of 8 p.m. came and went, but spokesman Andrzej Arseniuk confirmed publication had begun.
The first list was made public weeks before general elections on Oct. 21, balloting sought by Prime Minister Jaroslaw Kaczynski of the governing Law and Justice party after months of political turmoil with smaller coalition partners.
The first group of names posted on the Web site focused on public figures and included, among others, the file indexes of the prime minister and his twin brother, President Lech Kaczynski, as two people who were spied on. Also on the list were the speakers of Parliament and the Senate, but otherwise most candidates in the coming election were deliberately left off.
The institute said it was just beginning the process of publication, which could take up to six years.
It was acting on a new law calling for public figures to be screened for past collaboration. A special court this year called for the index to be published.
Polish officials decided against a wholesale purge of communists immediately after the collapse of the old regime in 1989, but the issue has not gone away. Some people have been wrongly accused or smeared for political purposes, but others say Poland has not done enough to rid itself of Communist influence.
"This is an index saying what kind of documents the institute has on various categories of public figures from the president to county officials," Andrzej Paczkowski, a member of the institute's board, told The Associated Press.
"It makes no difference in the character of their appearance: they can be targets, collaborators or secret security employees," he said.
The PAP news agency reported the entries of the prime minister and the president, indicating they were targets of the secret police — something already well-known, since the Kaczynskis in the 1980s were dissidents and advisers to the Solidarity trade union and pro-democracy movement. Lech Kaczynski was jailed after martial law was declared in 1981.
The institute said it went ahead with publication to meet the conditions of the law, despite concerns about the coming election. The prime minister has made purging former communists from public life a key goal of this government, and a court struck down provisions of the disclosure law that would have barred people such as journalists and teachers from their professions if they were found to have collaborated.
SCANDAL OF 1m POUNDS A MONTH IN BRITISH TAXPAYERS' CASH POURING INTO POLAND
From:
People.co.uk
Mum Aneta Kryszczak can't believe her luck as she banks nearly 1,000 Pounds a year in British child benefit - while living IN POLAND.
Husband Mirek sends her the handouts he collects courtesy of UK taxpayers while working as a builder in London.
The monthly 78.43 is wealth beyond wildest dreams for Aneta - whose wages in her full-time job are just 166 a month.
Aneta, mother to seven-year-old Hubert, said: "What could I spend it on? With that money my son can have anything he wants.
"I would not need all that to look after him. Maybe at the start of the school term we could spend it on books and clothes.
"After that I would find it hard to spend it on Hubert, though he would want computer games - maybe a new PlayStation."
Amazingly, Aneta would be sent 169.20 a month - MORE than her wages - if she had three children.
But the Kryszczaks are NOT working some elaborate scam. They are among 14,000 families living abroad who collect our child benefit because of astonishing EU rules.
Ministers last week admitted that, scandalously, more than ?1million a month is handed to the families of youngsters who live in former Communist countries.
Mirek, 36, told The People: "As soon as I arrived in Britain three months ago I heard about it. I was told all I had to do was fill in a form to get almost 80 a month.
"At first I thought it was a joke but it is not."
Back home in Poland's northern region of Warminsko-Mazurskie, Aneta is just as bemused.
"When I first heard it was possible for my husband to claim these benefits I was amazed," she said. "It's still difficult for me to believe - but I am not complaining."
Aneta, 31, and Hubert live with Mirek's parents in the village of Wojciechy.
Although they could not afford their own flat, they now have luxuries such as a large-screen TV in the living room and a computer with flat-screen monitor.
When The People called, Hubert was playing computer games. A bowl on the coffee table in the comfortable living room was brimming with sweets and chocolates. There were other TVs in a bedroom and the kitchen.
Aneta said: "My husband had been thinking about going to Britain for some time. It was hard to make our living when both of us worked in Poland.
"Mirek had a small business and I worked in a bar. We could hardly make ends meet."
Despite Aneta's delight at our generosity, Brits working in Poland cannot expect the same treatment from the Government there. The country's tightly controlled, means-tested system means it would be virtually impossible for a British parent to collect Polish benefit for a child living in this country.
Even Poles have trouble collecting state aid.
Aneta explained: "We tried to get child benefits in Poland but even though our combined income was really low it didn't allow us to get extra money from the government."
Mirek's move to Britain solved that problem. He spoke to The People near Ravenscourt Park Tube station in an area of west London where Poles flock.
Mirek, who had just filled in his child benefit form, was enjoying a beer with work pals near the "Wailing Wall", which is covered in job adverts aimed at migrants.
He said: "When I found out about the possibility to legally claim benefits for my child, I decided to give it a go. Why shouldn't I get the money I am entitled to?" Child benefit, designed to help parents buy food and clothes, is 18.10 a week for the eldest child and 12.10 for each other one. It is paid whatever a family's income.
In Poland the benefit starts at 8.88 - and then it's only for the poorest parents.
Another father delighted with the British system is Jaroslaw Skowronski, whose wife Anna and son Piotr, four, still live in Poland.
Jaroslaw, 31, has been getting child benefit for two years.
He laughed: "Now we just treat is as part of our income. We are not doing anything illegal - so why wouldn't we get it?
"If you see a 20 note on the floor you will pick it up. It is the same - free money."
The People first exposed the loophole a year ago when we found out an agency was helping eastern Europeans exploit the system. We told how immigration consultant Przemyslaw Szymanski charged 75 a time to fill out forms and appeal against any refusals.
A Polish-speaking People undercover reporter found such agencies still flourish.
She contacted one called Kancelaria. One of the workers, Beata, told her there was an 80 charge to fill in the necessary forms. She said: "It is straightforward and there is almost no chance it will be rejected."
Beata said only a national insurance number and birth certificate were needed. About 220,000 Poles applied for a number last year. There are officially 750,000 Polish people living in the UK - though the true figure is put at more than a million.
Philip Hammond, shadow work and pensions secretary, said: "Child benefit is a vital weapon in the fight against child poverty. So why is Gordon Brown sending thousands of pounds every week to children who don't live here?"
Matthew Elliott, leader of pressure group the Taxpayers' Alliance, said: "The Government should put a stop to it."
A spokesman for Revenue and Customs, which deals with child benefit, said: "If you are from an EU member country and fit the qualifying criteria then you are entitled to claim."
Ukraine election: are voters taking it seriously?
From:
Russia Today
Sunday's parliamentary election is supposed to get Ukraine out of a political crisis that has paralysed the country for two years. Yet, as political leaders talk up the importance of the poll, many voters seem to be regarding it as a bit of a joke. And this mood has been captured by a host of satirical shows on national TV.
One of Ukraine's TV stations is broadcasting a sitcom called "Domkom" ('house committee'), which potrays the lives of ordinary Ukrainians in an ordinary flat. But the main characters of the series look very similar to the country's main political figures – President Yushchenko, Prime Minister Viktor Yanukovich and Ukraine's most famous lady, Yulia Timoshenko. The sitcom is already popular, and its ratings are growing every day.
Ukrainian people often say they feel like puppets on a string when it comes to politics. But in a new satirical show called 'pupsnya', it's the politicians who are portrayed as puppets. And Yulia Timoshenko, Prime Minister Yanukovich, and President Yushchenko seem to be providing enough material to allow this Viktor Yanukovich's puppet in satirical TV show show run for years. A special episode of 'Pupsnya' was dedicated to promises made by politicians in the run-up to the election. It used the idea of bubbles. Each time a promise is made, bubbles of different shapes and sizes blow from the mouths of the characters.
Who blows the biggest bubble?
The biggest bubble of this election campaign is the social programme. Each partiy is trying to woo voters with promises of higher pensions and salaries.
The presidential Our Ukraine party is pledging $US 3,000 to families for the birth of a second child. But the Party of Regions, loyal to the Prime Minister, has promised $US 2,000 more if they win the election. Meanwhile the Yulia Timoshenko Bloc is hoping for the votes of Ukrainian women by pledging to stop military conscription from 2008.
"We found that the country only pays for 28 days of military training out of one year service in the army. And the rest of the time conscripts are cleaning, guarding derelict objects or building summer houses for their generals. That's not the army we need," Yulia Timoshenko said.
The presidential Our Ukraine Party slammed her idea as inadequate and concentrated instead on building closer ties to Europe, visa-free travel, attracting emigres back home and strengthening the Ukrainian identity.
"Speaking about Ukraine's future, I am sure it is connected with the European Union, with the preparation of the whole country in economic, social, political and religious spheres. Everything we do should be aimed at our entering the EU. It will not happen soon, but we all understand that we should build Europe ourselves, here in Ukraine," Yury Lutsenko from the Our Ukraine Party said.
The Party of Regions is also focusing on fighting poverty and corruption. Watching Timoshenko's Bloc toying with the idea of a referendum to restore the President's powers, they suggested one too.
"No to membership in NATO, Ukraine needs to be a neutral state. Russian should be the second official language in Ukraine. More power to the regions," said Prime Minister Viktor Yanukovich at a political rally.
Tent city
There are worries there could be confrontation in central Kiev in the wake of the election. A stage is being mounted in Independence Square for an 'orange' bloc concert.
Their opponents are also there, with tents and blue flags According to some forecasts up to 300,000 people are likely to gather on Sunday, September 30, the day of the election.
Activists say that they will take to the streets if they consider the results of the election rigged.
The previous parliament was dismissed by President Yushchenko in April. The move led to a storm of demonstrations and ended with an emergency election.
Gorbachev warns Russians against rise of Stalinism
From:
Yahoo
Former Soviet President Mikhail Gorbachev warned Russians on Wednesday of the risk of a rebirth of Stalinism, saying their country was in danger of forgetting its tragic past.
"We should remember those who suffered, because this a lesson for all of us," Gorbachev told a conference marking 70 years since the start of Soviet dictator Josef Stalin's Great Terror.
"We must squeeze Stalinism out of ourselves, not in single drops but by the glass or bucket," Gorbachev added. "There are those saying Stalin's rule was the Golden Age, while (Nikita) Khrushchev's thaw was sheer utopia and (Leonid) Brezhnev's neo-Stalinism was the continuation of the Golden Age."
During the Great Terror, 1.7 million Soviet citizens were arrested between August 1937 and November 1938, of whom 818,000 were executed, the human rights group Memorial said.
Historians estimate that up to 13 million people were killed or sent to labor camps in the former Soviet Union between 1921 and 1953, the year Stalin died.
Despite Stalin's record, recent polls have shown many young Russians have a positive view of the former Soviet leader and there have been attempts this year to play down his excesses, which have found an echo among the country's youth.
Fifty-four percent of Russian youth believe that Stalin did more good than bad and half said he was a wise leader, according to a poll conducted in July by the Yuri Levada Centre.
TELEVISION DOCUMENTARY
A prime-time television documentary drama series at the start of this year drew critical fire by attempting to portray Stalin in a new light, as a man with a conscience who sought a relationship with God in his final days.
President Vladimir Putin has never praised Stalin. However, he stirred controversy at a meeting with teachers when he appeared to play down the Great Terror, saying Russia "must not allow others to impose a feeling of guilt on us" and adding that the country had "not had such bleak pages (in history) as was the case with Nazism."
A new history teaching manual partly authored by Putin's chief political strategist Vladislav Surkov and unveiled in June described Stalin as brutal but also "the most successful leader of the USSR."
It gave few details of the Great Terror, instead emphasizing Stalin's achievements in rebuilding the Soviet economy after World War Two and industrializing the country.
"It was namely during his leadership that the country's area was expanded to the borders of the former Russian empire (and sometimes beyond them), victory was gained in the greatest war -- the Great Patriotic War, industrialization was achieved and cultural revolution accomplished," the textbook says.
Gorbachev, praised in the West as a man who ended the Cold War but vilified by many Russians for presiding over the Soviet Union's chaotic collapse, triggered a heated discussion at the conference about the new history manual.
"A massive campaign to revise the collective memory is under way," said Irina Shcherbakova, a Memorial project coordinator. "We plunge them (Russia's younger generation) into half-lies, half-truth, and in the end we get ready-made cynics."
From the blogs...
Bad press for Poles in UK
From:
The Beatroot
Negative stories about Poles in the UK are a little like the London No 68 bus: you don't see one for a while, then a load of them come along all at once.
The Sunday Telegraph yesterday:
More than one crime in five in London is now committed by a foreign national, raising fresh fears over the impact of immigration.

Around a third of all sex offences and a half of all frauds in the capital are carried out by non-British citizens.

Poles, who have entered Britain in record numbers since they joined the European Union in 2004, committed 2,310 crimes in the first six months of this year to become the most prolific offenders.
Included among those are 583 violent crimes and 32 sex offenses
Oh, dear
UK Police forces are complaining that the new arrivals into Britain are 'putting a strain on resources'.
The story comes on the back of one printed in the usual suspect last week, the Daily Mail, which reported that Poles were claiming, as the headline to the story says, 'one million pounds every month in child benefit'.
Like every good mother, Angela Trajkowski wants the best for her two children.

She buys them new clothes and puts healthy meals on the table, while keeping the family's private flat, overlooking a park in a leafy provincial town, in perfect order.

Her nine-year-old daughter, Martina, attends expensive private lessons after school and her youngest, a four-year-old boy called Alan, will soon be old enough to go to the local kindergarten in the mornings.

Dark-haired Angela, 31, works long hours as an office supervisor but she still relies heavily on child benefit from the state to make ends meet.

Every week, she puts Martina and Alan in the back of her blue Renault Clio and drives the five minutes journey to the cashpoint at her local bank. There, she draws out the 33-a-week put into her family account by the British government. It totals 1,650 each year.

Yet this young Polish mother does not live in Britain. Her home is thousands of miles away in Lubin, a town near the picturesque city of Wroclaw in south-west Poland and close to the German border.

Lubin has no historical links with Britain, while Angela speaks only a smattering of English (learned when she worked for a few months as a cleaner at the London home of singer Bob Geldof and his wife, the late Paula Yates).

Angela is just one of thousands of women across Eastern Europe who, because of the crazy system of hand-outs dispensed by Britain's generous welfare state, are entitled to child benefit.

This week, ministers admitted that more than 1million Pounds a month in child benefit is going to the families of youngsters who live in the former Soviet bloc countries.
I should point out that the headline 1m Pounds of child benefit paid out a month - to mothers in Poland' is rather different from the concluding sentence, 1million a month in child benefit is going to the families of youngsters who live in the former Soviet bloc countries,' – plural. But this is the Daily Mail after all, which as you can see by the style of the 'news' article, is not news at all, but propaganda.
An extra 2.500 sounds a lot – although as a percentage of the Polish population in London is it minute – lower than the ratio between offense and population in other ethnic groups, including indigenous British.
Still, these kind of stories will be used by those who believe that free movement of labour and people is a bad thing.
There has been a drip, drip of these stories ever since Poland joined the EU in 2003. But stories like these do tend to come in clusters. Either editors see one story and then go looking for a similar one; or, when there is a broader political context into which these stories fit.
We saw a cluster of these stories before Bulgaria and Romania joined the EU this year.
Polish immigration is again a hot topic, it could be argued, because the EU Constitutional Treaty is back on the (very boring) agenda. Many in Britain are trying to force the government to have a referendum on the subject – new PM Gordon Brown is resisting.
One of the arguments against the EU as a whole – and the EU Treaty in particular – is that it is giving away sovereignty. No doubt about that, of course. The immigration 'problem' – our old friend the Polish plumber – is seen as another further loss. Brits are a little shocked by the size of the 'invasion'.
I was listening to BBC Radio 5 last night and the amount of phone calls from Angry of Croydon complaining that there 'are signs going up all over the place in Polish. Can't even read the signs in me own country…' etc...was rather sad.
So if, and when, the EU does comes on the news agenda in the UK, so will stories of wicked Poles in the UK eating baby foxes.
Watch more and more 'Poles steal baby swans on child benefit' type stories appearing in the press, as the EU treaty issue heats up in Britain.
The Polish plumber has got his monkey wrench stuck down a British gutter (press).
The same river, the same mine
From:
TOL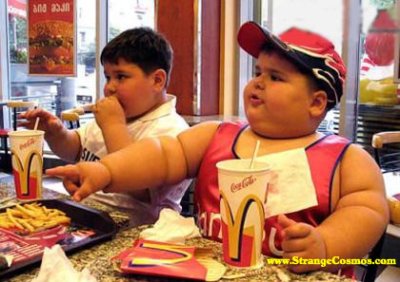 Ich bin es liebevoll
When being to Germany, not a single time I was shocked by our immigrant communities there. Disclaimer: I don't say anything against those who come to grow professionally and personally and who immigrated to get what they are enrighted to. Like they say, the worst and the best depart. And the best and the worst remain. And thus, the best of immigrants in Frankfurt-am-Main were in the universities studying or in the companies working after the graduation. There was life all around: people had their ambitions and expectations and they had been working towards fulfiling them. Like it should be.
But the worst had been in McDonalds. Yepp, I mean exactly what I say: they had been cleaning dishes for 7 years non-stop just to get a residence permit in Germany, such high loath of their homeland they possessed. And the worst had been a complete inability to identify who they was: Russians? Belarusians? Unkrainians? They all spoke some low level dialect which looked like Russian at first site, and they had been united at hiding their identity.
When Kirkland program of 2007 - 2008 had gathered 48 people from Belarus, Georgia, Ukraina, Kazakhstan, and Armenia in the Polish city of Krakow, we immediately understood who will be the leader: definitely the Lwow guys. Next stood Kievans, after hem came the Georgians (although the latter where communicating in their own circle mostly). Kazakhs were worth competitors of the Lwowans. And what is more, the Kazakh girl could communicate in with the Ukrainian girl in her language!
What concerns my compatriots, Belarusians, I had to look for them for a couple of days. To compare, I got in touch with the Ukrainians in the first 2 days. And definitely, people from Belarus appeared to be silent and modest, and 100% Russian-speaking folks. And again I had that old discussion started as of why the hell do I talk Belarusian.
I'm sick and tired. I've had enough of listening to nu-ni of people telling they just want modest life and need to grow their children, that's it. None of them new any Belarusian songs, none of them could recite "Pahonia" words.
"Пиратство - это восстановление справедливости"
From:
Sammy_Belarus
Набираю прямо с журнала "Все сразу" сентябрь 2007 г.
Артемий Троицкий.
"...К перезду музыки с аудионосителей в Интернет я отношусь позитивно и конструктивно, категорически не разделяю антипиратской истерики, которая затеяна фирмами грамзаписи...
Для фирм граммзаписи, котрорые успели нахапать многие миллиарды долларов, это капут. Очень скоро всех Universal, Sony и пр. не будет, они обречены.
Как и у всякого организма, у них идут предсмертные агонии и конвульсии, они пытаются остановить распространение музыки в Интренете, называя это пиратством. на самом деле, это не пиратство, а восстановление справедливости. Те же белорусские группы должны масимально использовать Интрнет, чтобы пропагандировать свое творчество и дома в Беларуси и в Новой Зеландии и в Аргентине и в Исланндии.
на этом пока сложно заработать какие-то деньги, но со временем правила регуляции в этой области будут выработаны.
Уже вся мировая статистика свидетельствует, что продажиносителей падают вниз топориком, а количество концертов возросло за последние годы больше, чем за какое-либо десятилетие раньше, я считаю это очень здорово... "
А что у нас?...
Попробуй найди понравившуюся песенку (бел. исполнители)...
пока не выпросишь у того, у кого она есть ))
или не запишешь прямо с радио...
На форуме Радиус ФМ даже дают ссылки, где можно платно скачать треки никому не известной группы (белорусской)...
А зачем мне платить деньги?... за то , чего я еще не знаю...???
А была бы пропаганда в том же инете, я бы с удовольствием ознакомилась с творчеством и сходила б на концерт - если бы мне ЭТО понравилось....
Согласна с Артемием! даже не поленилась набрать текст с журнала... и чихать мне на авторские права...
Деньги действительно можно заработать на концертах, а не на продажах дисков...
Мои друзья - группа "Сваякi" такого же мнения.
Я делаю им сайт и буду пополнять их страничку с медиафайлами. Если слушателям понравятся их композиции, их стиль и их музыка - они с удовольствием придут на их концерт, который проходит в виде яркого красочного шоу!
Memorial unvailed un Slutsk brings in somber New Year
From:
Babushka
During Rosh Hashana this year, an unlikely community of only 100 Jews celebrated not only the beginning of a new year, but also their heroism of years past. A long-awaited memorial marking the location of the Slutsk Ghetto and its uprising was finally unveiled the first Sunday of year 5768.
The monument, located near the center of town, is just across the street from the original entrance to the Ghetto itself.
"It is very significant that there is such a sizeable memorial near the center, because here people will actually see it," explained Yaakov Bassin, head of Belarus's Progressive Jewish communities and a strong voice against anti-semitism in the Former Soviet Union.
And sizeable it is. The memorial ground covers a large segment of a Slutsk city-street. It is surrounded by an unusual gate-like structure made of black wood in an irregular arrangement, giving the observer a feeling of imprisonment in a labyrinth. There are columns of stones shoved in various corners of the gates to symbolize residents of the ghetto being cornered and victimized. These faceless formless stones illustrate how targets of Nazi cruelty were dehumanized by their oppressors.
"The story of the Slutsk ghetto is probably one of the most terrifying in all of Belarus," explained Raisa Tychkina, the Chairman of the local Jewish community. "Ghetto prisoners were burned alive in their own homes and those who tried to run away were shot to death. Only several persons managed to survive these events," she said (www.fjc.ru).
The stones which mark the memorial's purpose are written in Belarusian, and label the place in honor of the people of the Ghetto. Thanks to the financial assistance of Jerry Weiner, a major force in the Minsk-Atlanta Jewish partnership, and others such as the Simon Mark Lazarus Foundation, and also due to the spiritual guidance of Slutsk Ghetto survivor, Fredrich Falevich, the memorial was erected, marking this previously virtually unknown historical locale. The elderly Slutsk community has finally achieved a long-anticipated victory of building their memorial in the hopes that passersby will now pay tribute to a nearly-lost Jewish community which once comprised approximately 80% of Slutsk's pre-war population.
Hopefully it will be better the second time around…
From:
The Story
They have just finished painting our house... again.
Two years ago, in honor of the 60th anniversary of the Great Patriotic War, our house, along with many, many others in Pinsk got its first face lift in probably twenty years. Maybe thirty. All houses in Pinsk, private or state are still basically under the control of the housing authority know here as Doma Provlenye. Yes, these are the same Doma Provlenye people who come after us like Nazis every spring, threatening us to take our garden space away unless we invest some money into upkeep. The reason why things were let go for so long was that before two years ago there was never enough money to do something such as painting houses. Before two or three years ago in fact, there was not enough money to turn on street lights at night, fix potholes in the roads and for sure, to pay people adequate wages. It had been like this since 1991 when the Soviet Union went out of business and it had been even worse, if this is possible, since 1998 when the Russian ruble collapsed taking all connected economies down along with it. So there was never any money to fix anything and the houses sat and aged. The paint pealed, the plaster cracked. The wood in the windows rotted; the floor boards creaked and the mildew spread. And this is how it was.
But two years ago there was that party and the president ordered that no cost be spared in making the place at least look livable again. Machines were bought which filled in the potholes, working crews were equipped with modern machines, the streetlights turned on when it was dark and the old houses were given fresh coats of paint. Ours was one of these and for the first time since I have been here, I actually understood that our house was in fact yellow.
So why, you might be thinking, are they painting the house again? Well, this is a very good question. The surface answer is that they needed to redo the job because all of the paint that they put on the walls two years ago fell off. Well, it didn't all fall off. Great big chunks of it did; peeling away piece by piece in strong winds, the grey undercoating showing like a run in an old woman's stockings.
There is a word in Russian: Stidna. Stidna basically means embarrassment or shameful. Kak te nye stidna? is a familiar Russian phrase (how are you not an embarrassment?), and this is what both our house and the people who painted our house have been for more than a year now, since their original paint job began to fail. Stidna. Certainly the reason for the peeling was that either too little or no undercoating was used or that vastly inferior materials were purchased. And this would absolutely be par for the course out here. But from my perspective there is always another question to be asked when one sees something terribly amiss: Were the people who screwed up guilty or just plain stupid? This was the question I asked quite often by the way during the early parts of my stay in Poland; in the case of the cop the answer was probably a little bit of both. But when you ask this question about the failed paint job on our house, we get an interesting answer.
First of all, let's look at the people who actually did the job. Would you actually tell me that a professional painting crew would paint a house without putting a coat of primer (gruntovka in Russian) on first? Well, to answer this, we have to ask whether or not the crew that did the job were actually painting professionals. There were two women who did the painting job last time (maybe it was three, I forget) and they did the entire job themselves over the course of perhaps three weeks. These women though were not private contractors but rather state paid employees working for daily wages. Because they were not a private company, they had no control over which materials to use or even, I suppose, how to go about doing the job at hand. They were very friendly women though and they made a great fuss over our Anya, but other than flat out forgetting to put any primer on (didn't they notice those other buckets?), which is very doubtful, it appears as though someone either neglected to give them any or told them that this job was to be made without.
So this brings us to the bosses. Again, this job was paid for out of the budget of the Doma Provlenye. DP though is not a private entity, they are an organ of the state and specifically, they are the organ that is responsible for things such as painting houses. Obviously DP would know how many square meters of paint would be needed to cover a house as well as all of the other details such as how many man hours would need to be paid and what materials would actually be needed to do the job successfully. You see what I am saying? This is exactly their job and I am sure they have meetings with their superiors in which they have to be accountable for exactly these types of details. And what is more, the responsibility for those jobs falls entirely on the DP because unlike the west, Belarus does not call for estimates from painters. Here, because the state is the monopoly, when it needs something done the work is paid for using a state pricing system. This is exactly the same as it is for selling agricultural products and food stuffs at he markets. Basically this all means that they know.
So, as this is how the system works and because the DP was fully responsible for both work and the materials, our next question is how that painting crew came to do the paint job on our house without actually putting any primer on?
I have three answers to this and the first two come under the heading of stupid or guilty.
The stupid answer is that they simply didn't know how to do their job. This is quite possible because again, they had no practice for at least 15 years- probably even the painting crews were getting a little cobwebby as well and so simply not knowing is not such impossibility, even with all of those meetings. And if this is true, well, they say that experience is the best teacher. However, if this was the case I seriously hope they learned something because though nobody knows what a lesson in life is supposed to cost, if you don't learn it the first time, YOU WILL have to pay for it again.
The guilty answer is that Doma Provlenya put the money for the primer in their pockets. They did this either specifically by not buying the materials they had been budgeted for, by simply not using it and then selling to another contractor or by purchasing cheaper and inferior materials than were budgeted for. They also could have cheated by thinning out the paint and/or using less of it, but this is not how the damage looked.
I also have a third possible answer though and it is a bit more forgiving. Giving DP the benefit of the doubt, we could also say that they were simply doing the best they could with what they had to work with. They had gotten some money to do work for the big party but they really didn't have enough to do the job well and so what they decided to do was to make the place look as nice as possible under the circumstances even though they knew that it would only last a short time. This decision of course would eventually be twice as expensive, but then again, if you are doing creative financing, what really would be the difference, right?
Well, you know I would love to go with the third explanation, but I can't. I would like to because it even adds a note of heroism to what could possibly be considered a hardworking, under-financed and underpaid organization. I would love to take this side because it is a feel good story about how we all pull together as a team in times of stress and about how staying together and working together for common goals always wins the day. But I can't take this side because it is simply not the truth. The fact is that they mismanaged public funds and screwed up the paint job because they just didn't do what was needed the first time. And I know that they knew what they were doing because several other houses were also painted on our street and the paint did not fall off of theirs. To me this simply means that they played with money that was not theirs to play with. The money that went towards painting our house was Belarus' money, the town of Pinsk's money or best said: the people of the town of Pinsk's money. Making money decisions that show both public incompetence and even potential corruption is stidna and completely unprofessional. Making improper use of materials and labor which end up costing twice as much as is needed, especially when this is exactly what your organization is supposedly there to do, is criminal. Of course stealing money or materials is also criminal, but that is a given. And further, as this organization has insisted on using heinous, fascist and abusive control tactics, year after year, on a group of retirees who wanted nothing more than to work their little garden spot of fifty years in peace, I simply cannot believe in any altruism; there is no way that the DP has even the slightest care about caring for the community around them and this paint business is a perfect example.
But anyway, the scabs have finally been scraped and spackled away. The new color is more of a peach than a yellow but it is not so bad to look at. They didn't bother to put drop cloths down so the foundation and asphalt walkway is now Jackson Pollock-ed with yellow and gold and I had to yell at them twice about using our garden for a toilet or leaving their beer bottles under our benches after they drank their lunch, but as I said, the place looks a bit nicer. I guess we'll see how long it lasts though. Probably they got it right this time. Probably they did.
Sport...
Belarusian Alexander Usov comes in third in final stage of cycling race Vuelta 2007
From: BelTA
The final stage of the 62nd cycling race Vuelta ended in Madrid. Over the last three weeks racers travelled around 3,300 km in 21 stages on Spanish roads.
Belarusian Alexander Usov came in third in the final 98km stage, letting by only the recognised world-level sprinters — Italians Daniele Bennati and Alessandro Petacchi.
It was the second success achieved by Alexander Usov during the Vuelta race. He competed as part of the French team AG2R Prevoyance and came in third during the 12th stage (176km). During another four stages Alexander Usov was in the top ten. The efforts secured his 11th position in the sprinters ranking and the 119th position out of 209 in the general classification.
Russian Denis Menshov of the Dutch team Rabobank was named the winner of Vuelta 2007. Menshov's success is attributed to his universal skills, including his endurance in mountain conditions as half of the racing took place in mountains. However, Denis Menshov felt secure on the plains as well, letting by only Daniele Bennati in the sprinters classification.
At the Guangzhou International women's singles first round results on Wednesday Olga Govortsova (Belarus) beat Jarmila Gajdosova (Slovakia)
6-1 6-3 and Dominika Cibulkova (Slovakia) beat Tatiana Poutchek (Belarus)6-0 6-3


Endnote...



Vyasna human rights group appeals to Supreme Court against registration denial

From: Charter '97
The Vyasna (Spring) human rights group on September 21 filed a suit with the Supreme Court of Belarus against the justice ministry for its denial of state registration.

The ministry had refused to legalize the organization, insisting that that the charter of the group did not meet the requirements specified in the Non-Governmental Organizations Law. It explained that the name of the organization was identical with that of an organization earlier liquidated by the Supreme Court`s decision. Apart from this, the ministry noted that the charter "contains vague purposes and implies the opportunity for this non-governmental organization to act for achieving purposes that are not stated in the charter," and that some data stated in the list of the founders were wrong. In particular, according to the ministry, there were misspelled names, wrong birthdates and incorrect data about employment.

In addition, the ministry said, "according to the Ministry of Internal Affairs, 20 of the 69 founders of this non-governmental organization, have convictions for committing various administrative offenses, with some having five convictions."

Uladzimir Labkovich, a founder, told BelaPAN that the group could not accept the justice ministry's arguments, as they were not based on regulations currently in force. "We'll try to prove this at the court hearing," he said, adding that the group has little hope of winning the suit, as "this case is political, not juridical." "We need the hearing to show that Belarus is not a rule-of-law state." In addition, we have to exhaust all legal remedies available in Belarus to appeal to the UN Human Rights Committee.

The group was meant to be the successor of the Vyasna human right organization closed down by the Supreme Court`s ruling in October 2003 on a charge of acting in violation of electoral regulations during the 2001 presidential race.

The group applied to the justice ministry for registration on July 23. It warned the ministry that the UN Human Rights Committee had found the organization`s closure to be illegal and urged the Belarusian government to grant registration to the group within three months.

At present only two organizations, the Belarusian Helsinki Committee and Pravavaya Initsyyatyva (Legal Initiative), can be legally engaged in human rights activities.