Belarus to press for Agro-Towns, PACE wants a rerun, Lukashenka: Be real!, EurAsEc, Iran, Syria, Russia; Chernobyl 20 years after
From the Top

Belarus will keep boosting economic cooperation with Europe and Baltic States

From:Belta

The president of the Republic of Belarus during his working trip to the Grodno region
Belarus has been constantly developing economic cooperation with Europe and the Baltic States. Businessmen and manufacturers' interests will not let the leaderships of the neighboring countries, in particular, those of the Baltic States, to sever relations with Belarus, Alexander Lukashenko told reporters today in Lida.
The head of state said: "If Latvia does not want us to work in its ports and does not want Latvians to work in Belarus, where they have big business, than it would hurt itself".
Alexander Lukashenko takes easy statements of heads of certain countries to impose economic sanctions against Belarus. "There are many such statements. it is their right to make statements, but we are realists and we see what stands behind this. There are enough problems in Europe, why create new? Apparently, they want to boost their images or deserve some kind of glory doing this. But this kind of glory is a bad one".
The president is confident: "Time passes and they will have to establish relations with Belarus if they are realists. This concerns political and diplomatic relations. As for economy, we will continue cooperating. In its development economy follows objective laws".
Alexander Lukashenko has shrugged off gossips about his ostensibly poor health. "I am in good health. I have not applied for medical help. This is why trying to make any sensation here is useless", the Belarusian leader told reporters during his working trip to Grodno oblast.
The head of state said: "Nothing ever has been done without the president. I have full control of the situation in the country. At present we are appointing the government and elaborating a new government structure".
The needs of local population must be taken into consideration while creating agro-towns and developing social sphere, president of Belarus Alexander Lukashenko stressed during a visit to agro-town Mozheikovo, Grodno oblast.
The head of state surveyed the social infrastructure objects which feature a modern multiple service centre and an ambulance station. This small but up-to-date medical establishment serves up to two thousand people including residents from neighbouring villages. The agro-town has recently purchased new medical equipment worth of Br56,8 million: an EKG device, physical therapy equipment and a computer.
The agro-town development program puts a special emphasis on consumer services. At present the agro-town renders 11 services provided by the social standard. In 2005 the volume of personal services amounted to Br31,4 million. A bath and laundry service centre has been recently inaugurated in the agro-town.
The building of the secondary school in Mozheikovo has been renovated. Great attention is paid to the maintenance of the engineering and transport infrastructure, electrical and heat networks.
In the next few years the state will pay closer attention not only to agro-towns but also to villages. Even the smallest ones should have proper road connections, president of Belarus Alexander Lukashenko declared speaking with residents of agro-town Mozheikovo during his working trip to Grodno oblast.
In the next 5-10 years all villages should turn into such beautiful and comfortable to live in places as Mozheikovo.
The head of state said that the state also takes care of uninhabited villages. The government has to decide what to do with such villages. One of the options, according to the president, is to provide an opportunity for rich people to invest to such areas.
Today Belarusian president Alexander Lukashenko stated, "It is time to get down to business and create really good living standards for rural residents". He expressed his opinion while talking to residents of Mozheikovo agro-town (Lida district).
The president appreciated efforts of the local residents aimed at accomplishing Mozheikovo agro-town. "Certainly, there are issues to be addressed. But I am sure everything will be all right. The most important thing for you to live in piece and friendship like one family, try hard, work and did not separate the nation into Poles, Jews, Ukrainians, and Belarusians. Belarus nation is one family. You should know that it is your land and you need no other. I will be most happy about it as the president", stressed Alexander Lukashenko.
The head of state confirmed, if necessary, the state is ready to assist the development of Lida district agricultural company "Mozheikovo". "It is good you take care of farms that are lagging behind. You deserve assistance. The state will support you little by little, as there are few such large and effective agricultural companies in Belarus. I am sure you will succeed", added Alexander Lukashenko.
PACE Rapporteur Сalls for New Vote in Belarus
From:
MosNews
PASE seeks to declare the Belarusian elections improper and wish to see them replayed.
A rapporteur on Belarus from the Council of Europe's statutory body said Thursday the former Soviet republic should hold fresh presidential elections, the RIA-Novosti news agency reported.
Andres Herkel, rapporteur on Belarus and Chairman of the Parliamentary Assembly of the Council of Europe's (PACE) Belarus subcommittee, said elections should be held again, since the previous ballot, won by incumbent President Alexander Lukashenko, was problematic and non-transparent for observers.
Lukashenko, dubbed "Europe's last dictator" by Washington was re-elected for a third presidential term on March 19 with 83% of the vote. Lukashenko this week topped a blacklist drawn up by the European Union and was banned from entering the union.
Herkel said that, in addition to limited rights for observers, the opposition did not have the same opportunities as the ruling political group in Belarus.
The Belarusian opposition denounced the elections as fraudulent, and staged a sit-in protest on central Oktyabrskaya Square in the capital, Minsk. The rally was broken up after a few days, as was a demonstration March 25 that saw hundreds arrested and, the opposition alleges, left at least one protestor dead.
Herkel said Belarus first applied for membership in the Council of Europe in 1992 and its status of specially invited guest was frozen in 1997. He added that the country still had this status, and that PACE pities Belarus for failing to meet the Council of Europe's standards.
Lukashenko calls Europe to be "realistic" about Belarus
From:
MakFax
Alexander Lukashenko
Belarus President Alexander Lukashenko called upon the European Union today to lead realistic policy toward Belarus and to embrace the facts.
"If Europeans get realistic, there is hope of improving the relations with Belarus. As far as the economy is concerned, I don't think it depends on the politics", said Lukashenko in his first response to EU's decision to ban him and his aides from traveling on the Union's territory.
Lukashenko also said that nobody wants to see Belarus as a "hotspot in the middle of Europe".
"It is hot in the center of Europe, too. In Paris, London, Germany and other countries, problems burst out in no time. The one who seeks to attain glory upon this, will only get a putrid glory", Lukashenko said.
Government approves plan of actions to implement decisions of All-Belarus People's Congress
From:
NLIPRB
Prime Minister of Belarus Sergei Sidorskiy
The government approved the draft resolution of the President of the Republic of Belarus "On the plan of actions to implement the decisions of the All-Belarus People's Congress". The document was discussed April 13 at a sitting of the Council of Ministers' Presidium chaired by Prime Minister of Belarus Sergei Sidorskiy.
The plan includes 83 programs in three sections. The draft comprises the measures necessary to fulfill main targets of socio-economic development of the country in 2006-2010 set out in the report of the head of state at the 3rd All-Belarus People's Congress.
As vice-premier Andrei Kobyakov stressed the document intends, first thing, to elaborate a mechanism of raising wages in the national economy, research sphere and education system. Socio-cultural complex, healthcare, education and science will be boosted as well. The plan schedules measures to invigorate innovative and investment activity.
Belarus's Lukashenko proposes same PM in new term
From:
reuters
Belarussian President Alexander Lukashenko proposed retaining his prime minister on Thursday, evidence that he has no intention of altering policies that have spawned protests at home and fierce criticism in the West.
Lukashenko was inaugurated amid great pomp last week following his re-election to a third term. Western countries have long accused him of crushing all dissent and dismissed the election as blatantly rigged.
"The head of state has submitted to the chamber of representatives a proposal to appoint Sergei Sidorsky as Belarussian prime minister," Lukashenko's press service said.
Under Belarus's constitution, the government in office must submit its resignation following the election of a president, who is empowered to dissolve the chamber if it rejects his proposed prime minister twice in a row.
But a senior member of Belarus's parliament, where the opposition has no seats, made clear that would not happen.
"I have no doubt that parliament will confirm him. There is no better candidate than Sergei Sidorsky," said Vasily Khrol.
"Results of recent years show that no one can manage the economy as well as he does. He knows what must be done for Belarus to prosper."
Sessions to discuss integration issues within EurAsEC
From:
uzreport
EurAsEC
The twenty seventh session of integration committee of Eurasian Economic Community (EurAsEC) will be held in Minsk, Belarus, today.
The negotiations within EurAsEC will consider issues on further development of the organization and projects of international agreements, which will regulate cooperation in integration as tax, investment, tariff and technical regulation.
The sides will also discuss draft of plan on measures on realisation of agreement on ageed politics on formation and development of transport corridors within the organisation.
Uzbekistan joined EurAsEC on 25 January 2006. The country was the only member of CAC, which did not have membership in EurAsEC. The accession of Uzbekistan to EurAsEC allowed to integrate CAC into EurAsEC as both of them have similar tasks.
The EurAsEC includes Belarus, Kazakhstan, Kyrgyzstan, Russia and Tajikistan and it was set up in October 2000 to solve economic integration of member-states.
Russian Lawmakers See PACE Resolution on Belarus Election Meaningless
From:
China Broadcast.cn
The Pace Flag
Belarus may disregard resolution of the Parliamentary Assembly of the Council of Europe (PACE) which requires a repeated election, Russian lawmakers said on Friday.
The PACE resolution adopted in Strasbourg on Thursday says that the presidential elections, held in Belarus in March, were at variance with democratic norms, and for that reason repeated elections should be held there "in conditions of democracy."
"Belarus may regard the PACE recommendations as nothing but declarations. There have always been declarations like that," Yuri Sharandin, head of the upper house of Parliament for constitutional legislation, was quoted by the Itar-Tass news agency as saying.
Sharandin said that "PACE has its own criteria for holding democratic elections, while every country has criteria of its own. This is especially true, because Belarus is not a PACE member."
Vasily Likhachev, deputy head of the committee for international affairs of the upper house of Parliament, described the PACE resolution as "an example of double, and extremely biased, standards."
"It is clear both from the legal and political points of view that the presidential elections in Belarus were held within the framework of law." One should take into account the fact that the overwhelming majority of electors voted for Alexander Lukashenko, Likhachev added.
Belarus was given the status of a specially invited guest of PACE in 1993. In 1996, however, after the referendum, which expanded the presidential powers at the expense of the powers of the parliament, Belarus application for joining PACE was "frozen."
The Belarussian delegation was stripped of its status of a specially invited guest at PACE sessions in 1997.
Belarus won't deny entry to EU officials - Lukashenko
From:
Itar Tass
Belarus does not intend to close its borders to EU officials despite the EU's insistence on doing same.
Belarussian President Alexander Lukashenko said the republic won't be blacklisting EU officials as unwelcome visitors.
"We won't do this absurdity and foolishness, which the enlightened Europe is doing. We won't be going this way," Lukashenko told reporters during his tour of the Grodno region on Friday.
Commenting on the European Union's decision to deny entry visas to a number of Belarussian politicians, Lukashenko noted that Minsk had already noted the fact that the EU blacklist included the people that had nothing to do with the recent presidential election in Belarus.
"They admitted it; but we don't intend to engage in such bungling," he said.
Lukashenko underlined that the people who "intentionally distort the information about Belarus and work, in actual fact, against it, are naturally, and without any blacklists, will be denied entry into the Belarussian territory."
Belarusian Opposition Leader Freed
From:
Chron.com
Mikhail Marinich
A prominent Belarusian opposition leader was freed Friday after nearly two years in prison.
Mikhail Marinich, 66, the former foreign economic relations minister, was released after a court approved a request for early release.
Marinich, who suffered a stroke in prison and is officially considered an invalid, was arrested in April 2004 and later convicted of theft in a case widely dismissed as fabricated. He was sentenced to five years, but it was later shortened to 2 1/2 years.
Marinich told The Associated Press after his release that he was feeling fine, but his son, Igor, said he was concerned about his father, who looked frail.
The same court that freed Marinich has refused a request to free another opposition leader, Alexander Kozulin, who was jailed during protests over the disputed re-election of authoritarian President Alexander Lukashenko last month.
Kozulin was detained six days after the March 19 election as he led a protest march that was broken up by riot police.
Is Iran buying Russian weapons from Belarus?
From:
YNet News
the S-300SP
Janes Magazine for military affairs reported that Belarus is preparing to sell Russian military technology to Iran. Minsk is purchasing the latest version of the S-300SP surface-to-air missile system from Russia, but the technology could end up in Tehran, the magazine reported.
The magazine reported that a high-level delegation of Iranian military and political officials paid a low-key visit to Belarus in January.
A well-informed source told Jane's that Russia is selling Iran S-300SP missiles through Belarus to stave off western criticism of the Kremlin, which has been condemned for supplying the Islamic Republic with nuclear technology.
Iran is seeking the missiles in preparation for a possible American or Israeli strike to derail its nuclear program.
New Five-Year Plan in Belarus
From:
kommersant.com
A Belarusian worker decorates central Minsk with flags, April 7, 2006, ahead of the grandiose inauguration of President Alexander Lukashenko.
The presidium of the council of ministers of Belarus yesterday approved a program a plan for the social development of the country for 2006-2010. According to Prime Minister Sergey Sidorsky, after its implementation, "every resident of our country will feel real care, and personally be convinced that he lives in a socially just state." Under the program, the real income of the public, production volume and imports are to go up by about 50 percent, with income for agrarian workers to rise to $320-360 per month and workers paid from the state budget to receive $500.
The ministers were obviously inspired by the success of their last five-year plan, during which average monthly inflation was lowered to 0.6 percent and average monthly salaries were raised to $261 and "a working economy of the socially-oriented type was created." They admit, however, that the government will have to work hard. The prime minister pointed out at the meeting increasing expenditure on education and health care and expected growth of small business, industry and tourism. Deputy Prime Minister Andrey Kobyakov noted the presence of unprofitable industries, material- and energy-inefficient production and dependence on imported energy and raw materials as well, however.
Finance Minister Nikolay Korbut warned the health and education ministers not to expect the money for the new expenditures to come from the budget. "The attainment of those parameters is realistic if they both think about how to reach those indicators," he said. An additional 5.7-6.2 million sq. m. of housing is also to be built by 2010. Minister of Architecture and Construction Gennady Kurochkin said, however, that the Belarusian construction industry must be further developed to reach that goal.
The modernization of heavy industry and livestock raising are also planned. Expenditures on science will increase by 150 percent. Sidorsky called on regional leaders to develop socio-economic programs that take local specifics into consideration. "Through the implementation of those programs, we will evaluate the work of the authorities on site," he said. Belarusian President Alexander Lukashenko is expected to sign the program in the near future.
Belarus: Russia won't raise price of gas
From:
businessweek.com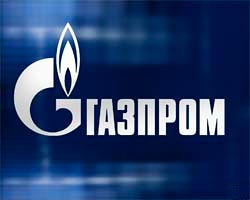 Lukashenka has reported that there will not be a rise in gas prices in 2007
Belarusian President Alexander Lukashenko expressed confidence Friday that Moscow will not significantly raise the price his country pays for Russian gas, a defiant statement that followed warnings that the rate could skyrocket.
"I don't think the Russian leadership will take the step of a serious increase in gas prices," Lukashenko said, dismissing statements from Russia's state-controlled gas monopoly Gazprom about potential price hikes as meaningless "chatter."
Gazprom has raised prices this year for other former Soviet republics, but has maintained a rock-bottom rate of roughly US$47 (euro39) per 1,000 cubic meters for ally Belarus -- a decision widely seen as politically-motivated support for the authoritarian leader.
Shortly after the vote, Gazprom officials said Belarus should pay European rates, and a deputy chairman of the company called for at least a threefold increase in the price. Many analysts have interpreted the move as a ploy by Moscow to acquire control over Belarusian pipeline operator Beltransgaz, which carries Russian gas to lucrative Western markets.
Gazprom has said Belarus has until the end of April to put forward proposals on the gas trade.
However, a sharp rise of the price of Russia's gas would cause a reduction of currency revenues and problems with the exchange rate of the Belarussian currency, the first deputy chief of te National Bank of Belarus, Yury Alymov, has said.
He said in the parliament on Thursday that Russia's company Gazprom had earlier declared a plan of increasing prices of gas delivered to Belarus in 2007 to a European level.
Belarus pays 46 dollars for 1,000 cubic meters of gas at present.
"If the price is 95 dollars, it will negatively affect the Belarussian economy. I think, reason will prevail, and there will be not an abrupt but gradual increase of the price in the framework of the union state that we are building with Russia/ If the price is increased by 10 percent, this will be normal," PRIME-TASS quoted Alymov as saying.
Lukashenko depends heavily on cheap Russian gas and oil to buoy his nation's fragile, largely centrally-controlled economy and maintain popularity in the nation of 10 million, where anger over the election that extended his iron-fisted 12-year rule sparked unprecedented street protests and further isolated his government from the West.
Lukashenko warned that by increasing the gas price, Russia would "push Belarus from its market" and violate principles of cooperation between the two mostly Slavic ex-Soviet republics, which signed a union agreement a decade ago that has strengthened political, economic and military ties.
"If there are unequal conditions, what kind of union-building can be discussed?" said Lukashenko, who used recent media speculation that he could agree for Belarus to become part of Russia in exchange for low gas prices to assert independence.
"I have sworn: we will create a union with Russia, but we do not intend to become part of any other state," he said.
Lukashenko also lashed out at the European Union for slapping a travel ban on him and 30 other officials to protest the election and the arrests of hundreds of people during and after the vote, saying Belarus would not "blacklist" EU officials but would likely prevent some from entering the country.
The Belarusian Foreign Minister had warned Monday that it would respond in kind to the visa ban.
Belarus Depicts Syria as Strategic Partner
From:
sana.org
The third session of the Joint Syria-Belarus Committee for Technical and Economic Cooperation
Belarus described on Wednesday Syria as a strategic partner showing interest to develop ties with her and Syria voiced readiness to progress economic ties as to be up to political ones.
Co Chairing the third session of the Joint Syria-Belarus Committee for Technical and Economic Cooperation, Belarus Minister of Economy Nicolai Zaichenko said "Syria is a strategic partner in the region" noting to historical ties linking the two peoples in the two friendly countries and hoping the joint committee meetings would contribute to push the economic ties between the two sides forward.
Zaichenko expressed his country's interest to develop tie and common cooperation with Syria by increasing trade exchange average and building investment projects saying that Belarus is providing Syrian commodities with big customs facilities to ease cooperation.
For his part, Minister of Economy Dr. Amer Hosni Lutfi noted "the ministry is ready to cooperate with its Belarus counterpart to contribute to develop cooperation as to boost economic ties to upgrade them to the distinguished political ties existing between them."
Lutfi said the government is working to follow up program of economic and administrative reform and the gradual moving to the social economic market.
" Syria is establishing for the proper new economic laws and legislations, parallel; she is building private establishments by reforming the finance and banking system that she passed a good pace over," he said noting to the importance of holding joint expositions and being acquainted with investment opportunities in Syria and Belarus to boost the joint economic work.
EU Welcomes Defeated Belarus Candidate to Strasbourg
From:
MossNews
Even though he only received 6% of the vote at Home, Alexander Milinkevich is quite popular in Europe.
The European Union has pledged to maintain pressure on Belarus to open up to democracy, as it welcomed a defeated opposition candidate to Strasbourg.
The international community has described the presidential polls last month as severely flawed. Opposition leader Alexander Milinkevich got a warm welcome from MEPs, the BBC reported.
Milinkevich asked the European Parliament for tougher sanctions against Belarus officials and stronger support for students and the independent media. Many MEPs, especially from the former communist bloc, wore red and white scarves with the legend "Solidarity with Belarus".
Red and white are the colours of the former national flag banned by President Alexander Lukashenko — who won a third term in office.
Milinkevich vowed to continue his campaign to unseat the man often described as Europe's last dictator, although he admitted it could take months or even years. He called on the EU to ban hundreds of officials involved in the recent crackdown, a call EU foreign ministers will follow next Monday, but only in part.
They will extend an existing travel ban to President Lukashenko himself and to some 30 close associates, including ministers and MPs.
They will also warn that other sanctions, such as freezing the assets of those on the list, could be considered at a later stage. After meeting Milinkevich, the Austrian Chancellor Wolfgang Schuessel, whose country holds the presidency of the EU, said several European countries would be offering grants to hundreds of student activists who lost their university places in Belarus.
The EU is already funding independent media broadcasts to the country, but Milinkevich called for more support for television and internet projects.
In a strongly-worded statement expected to be adopted on Thursday, the European Parliament says Lukashenko cannot be recognized as the legitimate president of Belarus, although that is a step too far for some EU governments.
Belarus Plays Down Opposition Activist's European Tour
From:
MosNews
Belarus really doesn't give a damn what Milinkevich or any other oppositionist agitator has to say or where he goes.
The Belarus Foreign Ministry on Thursday belittled a European tour by an opposition leader who lost the presidential election last month, but said Minsk was ready for a gesture of good will in its stand-off with the West, Reuters news agency reported.
The European Union branded the March 19 poll as neither free nor fair and is considering new sanctions against the government of authoritarian President Alexander Lukashenko, who was announced the winner and is due to be inaugurated on Saturday.
In a sign of mounting pressure on Minsk, key opposition candidate Alexander Milinkevich received a warm welcome during visits to Poland, Austria, the European Parliament and European Union headquarters.
"The Foreign Ministry does not comment on visits by individuals," said the ministry's chief spokesman, Andrei Popov. "We assume that there is even less point in such visits after the polls than there was ahead of the election." Popov said Minsk was not alarmed by a resolution denouncing the polls adopted by the European Parliament. "We are sure that, yet again, such a document cannot expect serious consideration in Minsk," he said.
According to official election figures Milinkevich trailed far behind Lukashenko, who is genuinely popular despite a tough Soviet style of government which has made his 10-million-strong country a pariah in Europe.
More than 600 protesters, among them opposition leader Alexander Kozulin and former Polish ambassador in Belarus Mariusz Maszkiewicz, were detained after the polls. Most were sentenced to short prison terms of up to two weeks.
Poland, Belarus' EU neighbor and the most vociferous of Lukashenko's critics, has said it does not recognize the polls and has demanded that Maszkiewicz, sentenced to 15 days in jail, be freed. Popov said the Foreign Ministry was considering the case and indicated the ex-ambassador could be freed.
"The Polish note has indeed been received by the Belarus Foreign Ministry," he said. "I want to stress that we are not considering this as any kind of a demand. It may be considered by the Belarus authorities on the basis of principles of good will," he added.
However, Popov said Belarus was not ready to return its ambassador to Poland. Belasrus recalled its ambassador after the polls, in protest at Warsaw's tough criticism.
Lukashenko, who according to the official tally won 83 percent of vote, starts a new five-year term on Saturday. He first came to power in 1994.
Belarus MPs seek to attract more attention to Chernobyl problem
From:
Itar Tass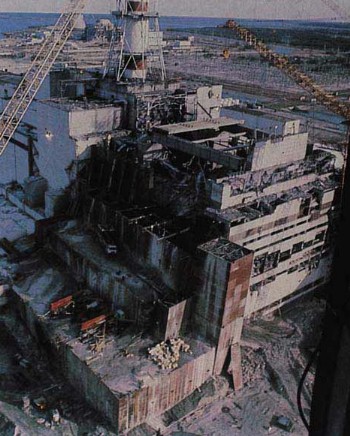 Chernobyl's reactor #4
Belarussian parliamentarians seek to attract additional attention of the world community to Chernobyl problems and the strengthening of international cooperation in fight against the aftermaths of man-caused catastrophes.
"By urging the international community for cooperation, we don't simply expect help, but are also ready to cooperate on equal conditions," the lower house speaker, Vladimir Konoplyov, said on Wednesday.
Speaking at parliamentary hearings "Chernobyl 20 years after: results and problems", he said that over 1.3 million people live in contaminated territories.
"They must be confident about tomorrow, and the most important tasks that must be solved consistently are legal social and medical protection of the people and employment," Konoplyov said.
He noted that the Chernobyl catastrophe has acquired the scope of a national disaster. Almost one fourth of the country's territory was affected by nuclear contamination and each fifth Belarussian national has suffered as a result. The total damage from the catastrophe amounted to 32 budgets of Belarus for 1985.
Addressing the hearings, Acting Prime Minister Sergei Sidorsky said the implementation of the fourth state program on overcoming the disaster aftermath for 2006-2010 has been launched in the republic.
He said 1.4 billion dollars are allocated from the republican budget alone. A considerable amount of money will be provided from local budgets. Unlike the three previous programs, aimed at liquidating the aftermath of the Chernobyl disaster, the fourth program is mainly aimed at social and economic revival of the regions hit by the disaster, he said.
Particular attention is paid to social protection of over 11,000 Chernobyl invalids as well as 115,000 Chernobyl liquidators.
Opinion

PUTIN'S FEAR OF ELECTIONS AND FEAR OF INVESTMENT

From:jamestown.org

Russian President Vladimir Putin

Every recent election in Europe has severed a connection with Moscow, allowing Russia to drift further and further away from the rest of the continent. Italy is the latest point in this trajectory since Prime Minister Silvio Berlusconi's defeat this week signifies for Russian President Vladimir Putin the loss of a key European ally and the end of a carefully cultivated personal friendship (Vremya novostei, April 11; Gazeta.ru, April 13). The March 26 parliamentary elections in Ukraine, inconclusive as they are, have confirmed Kyiv's European vector and shown the steady retreat of the pro-Russian forces in the multi-colored political arena (Lenta.ru, April 11). Presidential elections in Belarus on March 19 and the swift suppression of public protests against the crudely manipulated voting left Putin, who rushed to congratulate Alexander Lukashenka on his victory, alone against the broad European condemnation of this authoritarian regime (Ekho Moskvy, April 11). Even the elections in the Palestinian Authority fit the pattern, since Moscow's readiness to embrace the Hamas leadership has generated mild disapproval in Europe and bitter acrimony in Israel (Kommersant, April 12).

The trend could easily be traced further back: Parliamentary elections in Poland last September were dominated by parties that hold serious suspicions about Putin's Russia, and elections in Germany forced the departure of Putin's closest and most privileged partner, Gerhard Schroeder, from the Bundestag. Some electoral results that were unfortunate for Moscow were decided by margins slimmer than the "hanging chads" that decided Bush's victory in 2000, and both Berlusconi and Schroeder could complain about bad luck. In other cases, Belarus being the prime example, Moscow was clearly set to lose because of its own political choices. Lukashenka enjoys solid enough popular support to win a free and fair election, but the very possibility of creating a space for uncontrollable political opposition was unacceptable, and he opted to show the "monolithic unity" of the quasi-Soviet regime (Ezhednevny zhurnal, April 1).

Putin is in much the same situation and shows equally deep mistrust in election mechanisms, but he feels the need to hide his true preferences behind many layers of "Euro-correct" rhetoric. This habitual hypocrisy serves to make him an acceptable partner for Western leaders, but the Russian public apparently prefers a more frank expression of political views; a recent poll by Ekho Moskvy radio (March 20) showed that 82% of listeners would vote for Lukashenka as the president of a hypothetical union of Russia and Belarus, while only 18% preferred Putin. Finalizing the text of his annual address to the parliament, Putin now may take a clue from this rather unexpected choice and add a few explicitly populist condemnations of his own bureaucracy (Vedomosti, April 12). He also knows that he has no real competitor in the country so that the officially discarded idea of a third presidential term remains far more popular than any of his potential successors; 45% of Russians are now ready to amend the constitution accordingly (Kommersant, April 12).

Each setback with elections in the near and far neighborhood, however, increases Putin's distaste regarding the proposition that his tightly hand-managed system of power should be subjected to the test of competitive -- even if only formally -- decision-making by the general population. This entirely unnecessary procedure goes directly against his self-perception as the CEO and the chairman of the board of a corporation comprising all structures of the Russian state. This self-perception, which in fact is not that different from how Berlusconi had seen himself until last weekend, probably informed Putin's first words to the "captains" of business that were gathered in the Kremlin last month: "Dear colleagues" (Vedomosti, April 4). Russian state/corporate culture could be quite relaxed and the discipline in the hierarchy should not necessarily be draconian, but the idea that the top management must be exposed to electoral choices of the "lower ranks" is simply alien. Berlusconi's scandalous resistance to his removal from a position of power only reinforces the conviction among Putin's entourage that undesirable surprises must be prevented at any cost.

Elections, however, remain a source of grave risks and the possibility of a sudden shift in the electorate's mood cannot be eliminated. Amassing "administrative resources" and employing every available "political technology," the Kremlin still cannot overcome the pervasive fear of elections. While perhaps not entirely rational, this feeling is driven by growing mistrust among Putin's courtiers and rooted in their common knowledge that the Russians indeed have very good reasons not to trust any of them. The only way to exorcise this fear is to spread it not only through the business elite, which constitutes less than 1% of the population, but also across the middle entrepreneurial class that has grown to about 20% (Kommersant, April 12). Uncertainty about the immediate future, which can bring any kind of semi-official offer that cannot be refused, including the sell-off of prime assets, is an irreducible feature of Russian business climate. Fear is the main instrument of establishing dominance of the 1.462 million strong army of bureaucrats, which increased by 10.9% in 2005, over the oppressed, abused, and potentially hostile class of middle and small business (Lenta.ru, April 12; Ezhednevny zhurnal, April 11).

This instrumentalization of the fear factor creates various distortions in Russian economic activities, from the increase of "informal taxation" to the speculative growth of the Moscow property market. Such respected experts as Yevgeny Gavrilenkov and Yevgeny Yasin have argued this week that the abnormally low level of investment affects the dynamics and the quality of economic growth and generates huge inflationary pressure (Nezavisimaya gazeta, April 11). Entrepreneurs have no confidence in their own businesses and are reluctant to invest, so money flows into the stock market, which expanded by some 20% since the start of the year, or into the accelerated growth of consumer imports. Corporatist politics invariably translate into deformed and stagnant economics. Putin's team of managers may try to hide their fiasco by doctoring accounts and spinning new slogans, but Berlusconi was a grand master of these tricks -- and they helped him only so far.