Lukashenka meets with ABN Amro, So Africa, Chavez, EU, Human rights, Gazprom, Polish nurses, Elton John, Sport and Blogs
Alexander Lukashenko pleased with Belarus' cooperation with ABN Amro
From: BelTA
Meeting with Wilco Jiskoot, a member of the ABN AMRO Managing Board
Bank ABN Amro (the Netherlands) is interested in promoting long-term cooperation with Belarus. The press service of the head of state told BelTA, the statement was made during today's meeting of Belarus President Alexander Lukashenko with ABN Amro management.
The head of state strongly approved of ABN Amro's work in Belarus, thanked the bank for cooperation with Belarus in assessing assets of OAO Beltransgaz.
"I mean the time we worked together with the bank. It brought us major results: we learnt something we had not been able to do before, had made sure of something", Alexander Lukashenko said addressing a member of the bank's managing board.
The President emphasised, "The fact that the management of a major European bank in Europe saw the genuine Belarus, its financial and economic potential is the key outcome of your work in Belarus".
"Your open cooperation with Belarus means everything here is not as hopeless as some Western media report", said Alexander Lukashenko.
Promoting closer cooperation with ABN Amro and offering new business avenues in the country to the bank, Belarus takes into account the prospects such cooperation may give, noted the President. "We would like to work with a well-known bank, while you know our country and our economy", he said.
In turn, Wilco Jiskoot noted, ABN Amro builds a long-term cooperation concept in Belarus and expects to do several projects together.
Belarus President Alexander Lukashenko strongly approves of Belarus' cooperation with bank ABN Amro. The President thanked the bank for cooperation with Belarus in assessing assets of OAO Beltransgaz, as he met with member of the ABN Amro Managing Board Wilco Jiskoot.
"I don't mean your value of Beltransgaz, but the time we worked together with the bank. It brought us major results: we learnt something we had not been able to do before, had made sure of something", Alexander Lukashenko told Wilco Jiskoot.
The head of state emphasised, "The fact that the management of a major European bank in Europe saw the genuine Belarus, its financial and economic potential is the key outcome of your work in Belarus".
Promoting closer cooperation with ABN Amro and offering new business avenues in Belarus, asking for certain loan resources, Belarus takes into account the prospects such cooperation may open, noted the President. "We would like to work with a well-known bank, you know our country, our economy", added Alexander Lukashenko.
In turn, Wilco Jiskoot noted, ABN Amro builds a long-term cooperation concept in Belarus and expects to do several projects together.
As of January 1, 2007, total assets of ABN Amro banking group exceeded ˆ987 billion, equity capital — ˆ1.9 billion. The bank has over 4,600 branches and bank subsidiaries in 53 countries, including Russia, Kazakhstan, and Uzbekistan. The bank believes fuel and energy industry to be a priority investment area.
Belarus and South Africa are actively developing a political dialogue
From: BelTA
Meeting with the Chairperson of the National Council of Provinces of the Parliament of the Republic of South Africa, Mninwa Mahlangu
Interparliamentary cooperation is in the forefront of the Belarusian-South African relations, Belarus' President Alexander Lukashenko has said today when meeting with Chairperson of the National Council of Provinces of the Republic of South Africa Mninwa Johannes Mahlangu.
Belarus and South Africa have been holding an active political dialogue and have created the necessary prerequisites for extending bilateral cooperation.
"We put a high value on the current visit of the parliamentary delegation of South Africa," the Belarusian leader underlined.
According to Alexander Lukashenko, Belarus and South Africa have prepared a good regulatory framework for bilateral relations. "We have been developing our relations and I am confident that we will successfully cooperate," the Belarusian head of state said.
Belarus expects the President of South Africa to arrive on a visit.
According to the Belarusian Head of State, a big Belarusian delegation will visit the Republic of South African soon.
In turn, Mninwa Johannes Mahlangu underlined a wide range of political issues was discussed in the course of his visit to Belarus. "MPs of the two states render assistance to the governments in settling those issues both the sides are interested in," Mninwa Johannes Mahlangu underlined.
Belarus spends 1.4% of GDP on defence in 2007
From: BelTA
"It is very important that the combat-ready and fully-mission capable armed forces of Belarus are not a war instrument but a means of war prevention,"
Belarusian defence expenses account for 1.4$% of GDP in 2007 which is lower than in Europe, Defence Minister Leonid Maltsev has reported today at the seminar "Construction and Development of the Armed Forces of Belarus at the Modern Stage".
Thus, the USA spends 3.5% of GDP on defence, Russia – 2.6%, France – 2.5%, England – 2.3%, Georgia – 6.56%.
According to the Minister, today a new understanding of the role of the armed forces in the system of ensuring a country' safety is being formed. "It is very important that the combat-ready and fully-mission capable armed forces of Belarus are not a war instrument but a means of war prevention," Leonid Maltsev said.
He reminded that the State Armament Programme for 2006-2015 was in action. The system of purchase of armament and equipment has been functioning properly.
In 2006, rearmament of the air and missile defence units started and they were equipped with C-300 air and missile defence systems. Training planes L-39 were supplied to 206th air assault base which allows military pilots to undergo the whole cycle of training.
Leonid Maltsev stressed that the development of armament is a top priority. Over 20 types of weapons and military equipment have been supplied to the army since 2002.
In a related BelTA story, on June 21 a group of OSCE experts surveyed the process of destruction of light and small weapons in one of the military units of the Defence Ministry of Belarus, BelTA has been told in the Foreign Ministry press service.
The visit of the experts was carried out within the framework of the international technical aid project to enhance the security of storage and management of the light and small weapons stocks in Belarus. The project is aimed at upgrading the security and protection systems at several military sites of the Defence Ministry. In April 2007, it was approved by a resolution of the Council of Ministers of the Republic of Belarus and is currently being implemented by the Defence Ministry jointly with the UNDP Office in Belarus.
Chavez Considers Arms Ahead of Trip
From:
Moscow Times
and
Caribbean Net News
Hugo Chavez
President Hugo Chavez said Friday that he was considering arms purchases, including submarines and a missile-equipped air defense system, as he prepared for a tour of Russia, Belarus and Iran.
"What's so strange about us buying submarines," Chavez, a virulent critic of the United States, asked in a televised speech. "I don't know if we'll buy them, but if we do it shouldn't shock anybody."
Chavez predicted his trip to Moscow, Minsk and Tehran starting Wednesday was sure to bother his critics in the U.S. government, which considers Chavez a destabilizing element in the region and has voiced strong concern about efforts to modernize Venezuela's military.
A top military adviser to Chavez said earlier this month that Venezuela was considering the purchase of Russian submarines, but Defense Minister Raul Baduel later denied that.
Chavez, however, dismissed Baduel's authority over the matter: "The only way that Venezuela would totally dismiss the possibility of buying submarines is if we didn't have a sea."
"We've got half a million square kilometers of (Caribbean) sea, to the north we've got Puerto Rico, in other words the empire (United States), and France in the western Caribbean islands. We've got a huge sea,"
In Belarus, Chavez said, he will put "the final touches" on a plan to buy an air defense system, saying Venezuela's current short-range system was insufficient.
"What do you do today [faced] with the speed of supersonic planes like those of the [U.S.] empire?" he said.
The new system will have an "unlimited capacity" and will be equipped with long-range radars and missiles, he said.
"We don't want to shoot missiles at anybody, [it's] just a defense system. But if somebody comes here, well then, ssssssshhh," he said, imitating the sound of a missile in the air.
Chavez has previously mentioned the idea of a system with missiles capable of shooting down approaching enemy warplanes. It appears unlikely, however, that he is referring to an advanced missile shield like the one being developed by the United States, which has spent many times more than Venezuela's defense budget on the system.
Under Chavez, Venezuela has already purchased some $3 billion worth of arms from Russia, including 53 military helicopters, 100,000 Kalashnikov rifles, 24 Su-30 Sukhoi fighter jets and other weapons.
Greek Michaniki to set up unit in Belarus, expanding in Russia and Egypt
From:
Forbes
AGM says that they plan to build a high quality residential complex with a marrina.
Greek construction group Michanikis management said that the company will establish a new unit in Belarus and is expanding its real estate activities in Russia and Egypt.
At the companys AGM today the president, Prodromos Emfietzoglou, said that Michaniki would have a 75 pct stake in the new Belarus company and its unit Balkan Export would have a 25 pct stake.
Emfietzoglou said that the company was in negotiations to acquire a 70,000 square metre plot of land in Moscow, where they plan to build a high quality residential complex with a marina.
Its Egyptian unit was also bidding for seaside real state that it wants to develop into a tourism and residential complex; the results of the tender will be announced by August.
The AGM also approved a fiscal 2006 dividend of 0.14 eur per share.
New Europe Battles Lukashenka
From:
RFE/RL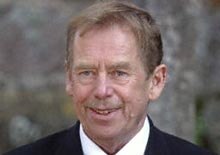 Vaclav Havel has spoken out against rights abuses in Belarus
When Yauhen Skrabatun volunteered to work on Belarusian opposition leader Alyaksandr Milinkevich's presidential campaign in early 2006, he was promptly expelled from university.
That's when the Polish government stepped in and offered him the opportunity to continue his studies in Warsaw.
In addition to getting a good education in Poland, where he is studying linguistics, Skrabatun is also learning a thing or two about opposition politics -- from activists who successfully fought against communist rule there two decades ago.
"I meet with people in Poland who fought against the communist regime and I gain experience from them," Skrabatun said. "They tell me how it was for them and they understand how it is for me. They know what I am talking about because they had the same situation."
"They are our ambassadors to old Europe, because there people don't always know what it is to live in a society of fear."His experience in Poland, Skrabatun says, has helped him to more effectively battle Alyaksandr Lukashenka's authoritarian regime:
"Every week I go to Belarus and do the same things I was doing before I left for Poland," Skrabatun said. "Perhaps now I have even more strength and more possibilities because in Poland I made new acquaintances and contacts with international organizations that can help us."
Safe Haven For Students
Skrabatun is among hundreds of Belarusian students who were kicked out of school for political reasons and taken in by Polish universities.
Other former communist countries who are now EU members -- like the Czech Republic, Lithuania, and Estonia -- are also admitting Belarusian students who have run afoul of the regime. When Lukashenka closed down Minsk's European Humanities University in 2004, for example, Lithuania agreed to host the EU-funded institution in Vilnius.
Giving opposition-minded students a safe place to study -- and a safe haven for their political activism -- isn't the only way Europe's newest democracies are battling the continent's last dictatorship.
From taking in political asylum seekers, to financing independent media, to pressing the European Union to take a stronger stand on human rights violations, the former communist countries of Central and Eastern Europe have become the beleaguered Belarusian opposition's best friends on the continent.
"On the one hand there is moral assistance, moral support," said Ilya Hlybouski, a native of Belarus who works for the Prague-based humanitarian organization People In Need.
Belarusian President Alyaksandr Lukashenka (TASS) "For example [former Czech President] Vaclav Havel is always writing letters regarding events in Belarus and is always trying to morally assist the Belarusian opposition," he said. "The same is true of the [communist-era] opposition and dissidents in Poland. On the other hand, there is technical and material aide for the Belarusian opposition and Belarusian democrats."
The Czech Republic, for example, has taken in nearly 300 political asylum seekers from Belarus.
The Polish government last year began financing Radio Racja, which broadcasts uncensored news into Belarus in both the Belarusian and Russian languages. Warsaw is also preparing to begin satellite television broadcasts into Belarus.
Moreover, the Polish, Czech, and Lithuanian governments have become increasingly outspoken inside the European Union about opposing human rights violations in Belarus.
Old Vs New Europe
Belarusian opposition activists say such lobbying is important, especially since Europe's old powers like France and Germany have often been wary of alienating Minsk's ally Russia.
"They are...our ambassadors to old Europe, because there people don't always know what it is to live in a society of fear. They haven't lived in such a society in a long time, and some never have," Belarusian opposition politician Alyaksandr Milinkevich told RFE/RL on the sidelines of a recent conference in Prague.
"So when I talk to leaders of these countries, I ask them, 'Be our ambassadors there. The time will come when we will have our own people, but for now we need you,' and they fulfill this function."
A specialist in the former Soviet Union at the German Council on Foreign Relations, Alexander Rahr, says the new EU members have sparked a "heated debate" in Brussels about its policy toward Russia -- and by extension toward Belarus, and Ukraine.
"I must say that they do it very intelligently. They bring their arguments forward," Rahr said. "They have maybe what the old West does not have, they have moral political arguments having been victims of the Soviet past, of communism, which they bring to these discussions, where of course the old Europeans cannot contradict."
Strategic Concerns
Eugeniusz Smolar, head of the Warsaw-based Center for International Relations, says that his government and others in the region are motivated by a strong sense of moral obligation.
"We had been enjoying the help of the Western trade unions, the American Congress and President [Ronald] Reagan and President [Jimmy] Carter before, and the Polish hero [former U.S. National Security Advisor] Zbigniew Brzezinski," Smolar, who himself was imprisoned by Poland's communist regime in 1968 after protesting the Soviet invasion of Czechoslovakia, said.
"As you know, they were very active in applying human rights as a measure of success in international relations, or let's say as a measure of decency," he added. "So the same goes with us. Generally speaking, the Poles are democratically inclined people and they would like to help and they accept that such help is being offered to people less fortunate, especially those who are our neighbors."
But Smolar says Poland's stance is also partially pragmatic -- the desire to have a stable and democratic neighbor to the east.
"I believe it is pretty natural to have a neighbor, which is democratic, prosperous, predictable, not showing signs of behaving like the old Soviet type of state. Because there is always increased insecurity [about] what they might do, not only to their own population, but also in terms of foreign relations," Smolar said.
But despite the support abroad from the new EU members, Smolar said sooner or later Belarus's deeply divided opposition will need to show results at home.
"You know, success breeds success. If the Belarusian opposition cannot show positive results it is very difficult to gather support in Europe."
THE QUEST FOR "STABILITY" IN BELARUS
From:
Jamestown
On June 19, Belarusian Prime Minister Syarhey Sidorski summarized the economic results for the first five months of 2007, maintaining that the country had attained "macroeconomic stability." GDP rose by 9% compared with the same period last year, with notable increases in output in both industry and agriculture (www.belta.by, June 14). Real wages (taking into account inflation and other factors) reportedly rose by 17.1% in the first quarter of this year, well above the anticipated rise of 7.5-8.5%. Whereas agricultural wages are the lowest in the country, those working in ferrous metallurgy receive the highest salaries, more than two times the national average at BR1.3 million ($610) (www.tut.by, June 19).
The quest for stability has been a platform for the government in recent times. Official propaganda has reinforced the viewpoint that Belarusians under President Alyaksandr Lukashenka have been sheltered from many of the problems that have beset neighboring states, in particular political instability, rapidly increasing costs for goods, civil strife, and an uncertain future. As noted by Aleksey Zolotnitsky, stability is perceived as a positive category by the bulk of the population (Belorusskie novosti, June 19).
Several recent sociological surveys serve to reinforce this same impression. The most recent survey of the National Institute for Socio-Economic and Political Research (NISEPI) notes that 65% of respondents believe that the current stability will be maintained in the future. Their faith is based on the president, who has been in power for 13 years and in May had an approval rating of 56.9%. Of those surveyed, 57.8% believe that he is following the correct political course (Belorusskie novosti, June 19).
By themselves, however, such figures hardly provide an accurate reflection of the outlook of Belarusian residents. The NISEPI survey also pointed out that despite their faith in the president, 50% do not believe that there will be any forthcoming reduction in the level of corruption, 53.3% do not expect any drop in the level of bureaucracy, 62.4% fear that housing rents will continue to rise, and 62.8% think that the conflict with Russia will soon be revived. Thus alongside a personal confidence in the president exists a strong underlying current that the state lacks the facility to deal adequately with the main problems facing Belarus today.
The public seems to hope that emerging problems will be dealt with by dubious ready-made solutions. Thus over 50% think that the energy problems will eventually be overcome: 65.1% favor the start of construction on a nuclear power station, and 41.6% look positively on Belarus producing oil in Venezuela, as opposed to a negative appraisal by 31.5% of respondents. It need hardly be said that such "solutions" can only be partial and long term, if indeed they are solutions at all. The president has been pressing the case for a united economic and energy space within the Eurasian Economic Community (Narodnaya hazeta, June 20), presumably as a new effort to circumvent reliance on Russian oil and gas at world prices. Meanwhile Belarus posted a deficit in trade in energy goods of $504.1 million (it posed a surplus over the same period last year). The population continues to decline, including by 4.3% in 2006 to 9.714 million (www.president.gov.by/press10686.html). The government has failed manifestly to stem this long-term trend.
Facing such problems and given the relatively cool relations with Russia of late, official rhetoric over the past year has emphasized an individual path for Belarus, despite some inconsistencies in public statements. Yet Belarusian society seems as divided as any in the post-Soviet space in terms of how people perceive the future. A survey conducted in April-May 2007 in six countries of the Commonwealth of Independent States (CIS) by a number of agencies, including Eurasian Monitor and with the participation of the NOVAK Belarusian laboratory provided revealing results for Belarus. First of all, only 10% of Belarusian citizens wish to see a restored Soviet Union, which was the plank on which Lukashenka first won the presidency in the summer of 2004. This was the lowest of all countries surveyed, and well behind Kyrgyzstan (23%), Russia (17%), and even Ukraine (12%) (Belorusskie novosti, June 19).
Some 23% of those surveyed in Belarus would like to live in a united Europe (compared to 22% in Ukraine and 13% in Russia), and between 9% and 12% favor living in the CIS (the precise figure is not indicated). However, 25% of respondents in Belarus declared their approval of living in a compact union with Russia, Ukraine, and Kazakhstan, an almost identical number to those favoring a European direction. In addition, 21% supported the view that Belarus should go its own way without any form of union. The survey did not address the concept of a union state with Russia. It does indicate, however, that the public is very divided on the correct path for the future.
In short there is little correlation between official images of a booming economy and the continuing positive assessment of Lukashenka personally and the critical problems that beset the country. The official quest for stability appears to rest on factors that were in place in the past -- close relations with Russia, subsidized prices for imported energy goods, low rents for housing, low inflation, and negligible levels of corruption and bureaucracy -- but no longer exist. Lukashenka remains a popular figure, but the public is skeptical of his regime's ability to overcome its current dilemmas and increasingly divided over whether the solution lies in a new partnership or in isolation.
Belarus joins Burma as EU trade outcast
From:
EU Observer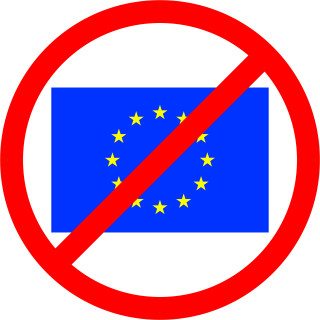 Minsk in a statement said the "short-sighted step taken by the EU towards its immediate neighbour affects in the first place the interests of ordinary Belarusian citizens" and called for the EU to "reverse it immediately."
Belarus at midnight on Thursday (21 June) became the second ever country to be kicked off the EU's 36-year old "GSP" trade scheme, but some EU states believe the move is ill-judged.
The suspension of Belarus from the 1971 Generalized System of Preferences (GSP) on trade will see extra tariffs of up to 3 percentage points imposed on imports to the EU of products such as forestry and textile goods.
The move comes after the Geneva-based International Labour Organisation (ILO) said Minsk had fulfilled just four of 12 necessary pro-trade union reforms, with the extra tariffs set to cost the country around ˆ400 million a year.
Asian dictatorship Burma in 1997 was the only other country ever to have faced GSP sanctions, despite the fact that other GSP beneficiaries - such as Uzbekistan - have worse workers' rights records than Belarus.
The GSP suspension is reversible, but it is much harder to get back into the system than to stay in: the months-long process would involve a new ILO report, a new European Commission recommendation and a new EU state decision.
Minsk in a statement said the "short-sighted step taken by the EU towards its immediate neighbour affects in the first place the interests of ordinary Belarusian citizens" and called for the EU to "reverse it immediately."
Belarus has also queried Brussels' claim the decision was a purely "technical" process based on ILO compliance. "It was a political decision - the ILO said we made progress, but this was not taken into account," a diplomat said.
The position has been echoed by Belarus' EU neighbours, Latvia, Poland and Lithuania, who had fought the move at EU-level, saying the Belarusian nomenklatura's income comes from arms and energy sales - not covered by GSP.
An EU official said that close personal ties between senior ILO and EU officials have helped Brussels get the kind of ILO reports it wants, with other issues such as political prisoners also impacting the reading of ILO texts.
"It's well known that if they had released all the political prisoners, things would have been different," the EU contact said.
First millionaire
Ordinary Belarusians live on $170 a month. But Polish daily Dziennik reports the country's tax authorities this week saw an unnamed Belarus citizen post an income of $9 million - the first official millionaire in the country's history.
The US state department believes that president Aleksander Lukashenko has skimmed off a personal fortune of over $1 billion, part of which had been stashed in Serbia but is now kept in unknown locations.
Another Polish paper, Rzeczpospolita, writes that senior Belarus official Viktor Sheiman could be posted to Venezuela in order to transfer Lukashenko's fortune to Caracas, should the Belarusian president one day seek asylum.
"Our number one interest in Venezuela is in the energy sector," the Belarusian diplomat said, calling the Rzeczpospolita article "fantastic speculation."
Russian Ambassador names Belarus' deprivation of tariff preferences politicised
From:
NLIPRB
Alexander Surikov
The exclusion of Belarus from the Generalised System of Tariff Preferences of the European Union is a politically motivated decision, maybe, without long-term prospects, Ambassador Extraordinary and Plenipotentiary of the Russian Federation to the Republic of Belarus Alexander Surikov told BelTA.
"The decision is undoubtedly political", said the Ambassador. He added, the preferences can be restored even as early as this year.
In his words, there is no need to be afraid of trade unions. "If the government pursues an active social policy primarily aimed at working people and resolving their problems, trade unions will always take into account the government's point of view", said Alexander Surikov. "It is advisable to grant a certain degree of freedom to the trade unions. Then all these sharp angles between the ILO and Belarusian trade unions will be settled and the preferences will be restored, maybe, this year", believes the Russian Ambassador.
He assumed, the cancellation of the preferences will not lead to job cuts. So far Belarus has to seek alternative markets to compensate for the losses
Human Rights Council's decision to end mandates of special rapporteurs on Belarus, Cuba does not "absolve" the countries from human rights obligations, UN secretary general says
From:
Naveny
Ban Ki-moon
UN Secretary General Ban Ki-moon said that the dropping of the Human Rights Council's special rapporteurs on Belarus and Cuba did not "absolve" the countries from their obligations under the Universal Declaration on Human Rights and other human rights treaties.
The UN council abolished the mandate of Adrian Severin, the organization's special rapporteur on the situation regarding human rights in Belarus, on June 18.
In a statement posted on the UN website, Mr. Ban welcomed the council's new rules governing regular reviews of how human rights are observed in all UN member states.
"No country - big or small — will be immune from scrutiny," Mr. Ban stressed. "The periodic review holds great promise for opening a new chapter in human rights promotion and underscores the universality of human rights."
Special rapporteur on Belarus at Council of Europe Parliamentary Assembly to visit Minsk in October
From:
Naveny
Mario Andrea Rigoni
Mario Andrea Rigoni, special rapporteur on Belarus at the Council of Europe Parliamentary Assembly (PACE), will visit Minsk in October, the press office of the Council of Europe told BelaPAN.
On June 21, Mr. Rigoni met in Rome with Syarhey Haydukevich, the Belarusian foreign minister's special representative for relations with European parliamentary organizations.
According to the press office, Mr. Rigoni reiterated his concern about the existence of political prisoners in Belarus. Mr. Haydukevich argued that there are no political prisoners in Belarus, but there are criminals who call themselves political prisoners. Mr. Rigoni asked for the lawmaker's assistance in arranging meetings with these people during this forthcoming visit.
Mr. Haydukevich reportedly noted that the Belarusian government is ready to cooperate with the European Union. Mr. Rigoni stressed that Europe does not expect Belarus to become a democratic country overnight, but the government could start with reforming its Criminal Code and legislative system.
In an interview with BelaPAN, Mr. Haydukevich, chairman of the Liberal Democratic Party, described his meeting with Mr. Rigoni and talks at the Italian foreign ministry as "very fruitful, positive and useful."
"I'm sure that the content of my conversation with the foreign ministry's representatives would be reported to their leadership," he said.
According to Mr. Haydukevich, he will have a meeting with PACE President Rene van der Linden in Strasbourg on June 23.
Around the region...
Gazprom Gets Kovykta on the Cheap
From:
Moscow Times
An aerial view of a production station at the enormous Kovykta gas field in the Irkutsk region in eastern Siberia.
Gazprom bought TNK-BP's stake in the troubled Kovykta gas field for a knockdown price Friday in a landmark deal that ends years of wrangling over BP's flagship project in Russia.
The buyout underlines the Kremlin's determination to consign foreign oil firms to the role of secondary partners in the country's energy sector. Plans for an investment partnership among Gazprom, BP and TNK-BP, which were signed as part of the deal, could help Gazprom overcome Western resistance to its ambitions abroad.
TNK-BP agreed to sell its 62.9 percent stake in Rusia Petroleum, which holds Kovykta's development license, to Gazprom for just $700 million to $900 million -- a paltry sum for a majority share in a project due to be worth some $20 billion when it is completed.
The agreement was signed at a Kremlin ceremony overseen by First Deputy Prime Minister and Gazprom chairman Dmitry Medvedev, who is a leading contender to succeed President Vladimir Putin.
Neither Putin, who has made scathing remarks about TNK-BP's acquisition of the Kovykta license and stewardship of the field, nor BP's new chief, Tony Hayward, attended the signing.
Buoyed by record high oil prices, Putin has stepped up the drive to bring oil and gas reserves back into the folds of the state as his presidential term nears its end in March 2008.
Friday's deal left the ultimate fate of TNK-BP, a 50-50 joint venture formed between BP and a trio of Russian oligarchs in 2003, undecided.
The Russian shareholders -- Mikhail Fridman's Alfa Group, Viktor Vekselberg's Renova and Len Blavatnik's Access Industries -- can opt out of the partnership at the end of this year. Gazprom has said it would like to buy them out, but TNK-BP publicly denies any negotiations on the issue with the state-run gas giant.
"This historic agreement lays the ground for powerful cooperation between BP, TNK-BP and Gazprom," Hayward said in a statement released after Friday's signing.
The deal gave TNK-BP the option to buy back a blocking stake of 25 percent plus one share in Rusia Petroleum at an independently verified market price. The call option will come into force once the final sale agreement is signed within three months, and will be valid for one year.
In addition to Kovykta, a giant field in eastern Siberia estimated to hold 1.9 trillion cubic meters of gas, Gazprom also formed a strategic alliance with BP that should ease its entry into the British market.
The two companies and TNK-BP signed a memorandum of understanding to look for investment opportunities of at least $3 billion, in Russia and abroad.
Robert Wine, a BP spokesman in London, said the joint venture would involve "a probable asset swap somewhere around the world," but provided no further details.
Gazprom would likely look at BP's downstream assets in Britain and elsewhere, analysts said. Putin has stressed the principle of "strategic reciprocity," saying that Russian companies should be rewarded with equity in other countries in exchange for allowing foreigners to operate in Russia.
"We are happy to be in Russia," Wine said. "An important part of our future strategy is to make the most of what we can in Russia."
The country is key to BP's growth, with TNK-BP accounting for one-quarter of its output and one-fifth of its reserves.
"The rules of the game are very clear now in Russia and BP understands that," said Joseph Stanislaw, an independent senior adviser to Deloitte & Touche.
"A piece of a very big field is better than no piece at all," he said.
Putin has made it clear that foreign involvement in the strategic energy sector will be limited to 49 percent. A much-delayed law enshrining the concept is due to be passed by the end of the year.
"Now there are no big projects that are in violation of the new subsoil [bill] and we can expect to see progress" on it being passed, said Chris Weafer, chief strategist at Alfa Bank.
The dismantling of Mikhail Khodorkovsky's Yukos, once the country's largest oil firm, and Gazprom's entry into Sakhalin-2 last year, have decisively swung the balance of power in the energy sector back toward state ownership.
Friday's deal also appeared to put to rest the licensing troubles surrounding Kovykta. The Natural Resources Ministry had accused TNK-BP of producing too little gas at the field. TNK-BP argued it could not produce the 9 billion cubic meters per year stipulated in the license since Gazprom had blocked construction of a pipeline to China and local demand was insufficient. TNK-BP had lobbied for years for the license to be amended.
A ministry spokesman said Friday that the body was ready to review the Kovykta license and could change the terms by the end of next week.
"As the ownership of the field has changed, we are ready to consider changing the license," spokesman Rinat Gizatulin said. "We are ready to listen to Gazprom."
In December, Shell ceded its controlling stake in the Sakhalin-2 project to Gazprom after ministry officials threatened to revoke its license over purported environmental violations.
At a Kremlin meeting announcing the sale in December, Putin declared that all environmental problems had been resolved.
The Kovykta field did not fall under TNK-BP's publicly traded holding, but was seen as a bellwether of the company's future activities in Russia.
BP and TNK-BP went to some lengths to put a positive spin on the loss of Kovykta, which is expected to be a key source of gas supply to the lucrative Chinese market.
"This is an important development in the future growth of TNK-BP," the company's CEO, Robert Dudley, said in a statement. "We look forward to broadening our working relationships with Gazprom and BP and to further developing our Russian asset base."
BP had long been seeking to appease the government in a bid to hold on to Kovykta. It sank $1 billion into state-controlled Rosneft's initial public offering last July and was criticized for agreeing to take part in auctions of Yukos assets earlier this year.
The $700 million to $900 million price tag is well below the stake's value, analysts said. TNK-BP has already put $450 million into the field, which is at the earliest stages of development, producing less than 1 bcm per year.
"There is disappointment with the valuation [of Kovykta], but it's been very difficult to be precise as to how much the project is actually worth," Alfa Bank's Weafer said. "For BP, they will view this as the cost of getting better entry into the game."
BP initially bought into the field in 1997, paying $571 million for a 10 percent stake in Sidanco, which in turn held a 60 percent stake in Rusia Petroleum and was eventually folded into TNK-BP.
In a briefing with foreign media representatives earlier this month, Putin attacked international and private Russian oil firms for using illegal means to acquire production licenses in the country.
"I am not even going to talk about how they obtained this permit," Putin said of TNK-BP's license for Kovykta. "We will let it rest in the conscience of those who did this at the beginning of the 1990s."
Referring to Shell's agreement to develop Sakhalin-2, signed in 1994, he said it was one example of "situations that were clearly beyond the pale of the law."
Gazprom and Rosneft have emerged as the biggest winners in Putin's strategy of retaking control of key energy reserves.
A Gazprom spokesman said Friday the company was not in talks to buy out Rusia Petroleum's other two shareholders, Vladimir Potanin's Interros holding and the Irkutsk regional government.
TNK-BP also sold Gazprom its 50 percent stake in East Siberian Gas Company, the company carrying out Irkutsk's re-gasification in conjunction with the regional government, as part of Friday's deal.
Weafer said the agreement played out well for both BP and Gazprom.
"This deal will allow Gazprom to grow its international presence without running into the political slack and negative reaction it has faced in recent years, especially in the U.K.," he said.
Earlier this month, outgoing British Prime Minister Tony Blair warned that increasingly frosty relations between Russia and the West would harm foreign investment in the country.
Tim Lambert, vice president at British energy consultancy Wood Mackenzie, said Russia's image would have been harmed more if the Natural Resources Ministry had followed through on threats to revoke TNK-BP's license.
"It's good that it has been resolved without revocation of the license," he said. "That would have been a blow."
Representing TNK-BP at Friday's meeting were Dudley and Vekselberg, who also heads TNK-BP's gas business. James Dupree, a BP vice president, also attended.
Ex-communist Europe's medical staff protest low pay, or head West
From:
France 24
Nurses eat in front of the prime minister's office during a demonstration in Warsaw, 20 June 2007. Polish police broke up a demonstration today by dozens of nurses who had blocked a main road in front of the prime minister's offices as part of a pay protest.

Staff in the cash-strapped health services of the EU's ex-communist member states are taking their protests to the streets, or voting with their feet to seek jobs further west.
In Poland, the largest of the 10 former communist bloc countries to join the EU since 2004, hundreds of nurses seeking pay hikes have for days been camping out in front of the seat of the government, ringed by riot police.
The Polish government is also facing down hospital doctors who have been on a go-slow since late May, refusing to provide all but emergency medical services and warning they will launch a hunger strike next week.
Poland's state-employed medical workers are notoriously underpaid and overworked, like their counterparts across the region.
Polish nurse Anna Niewczas told AFP that she makes the equivalent of 290 euros (388 dollars) a month, adding: "I can't feed my children."
The average monthly salary of a Polish hospital doctor, meanwhile, is around 380 euros.
In Hungary, the average doctor's pay packet is 420 euros, including bonuses and overtime.
In the Baltic states, Lithuanian doctors make 580-725 euros, while their Estonian colleagues, who backed off from striking in January, earn 1,000 euros on average.
Doctors in Slovakia have a similar pay packet to their Estonian counterparts after winning increases following a two-month strike last year.
But they work 350-400 hours a month, often in back-to-back shifts. Shorter working hours in line with EU rules may soon bite into their pay, and the Slovak medical association has warned of further industrial action.
Doctors in the Czech Republic are better off, earning around 1,420 euros a month including bonuses, according to their association.
In Bulgaria, which entered the EU in January this year, 2,000 medical workers marched in the capital, Sofia, on Thursday, protesting monthly take-home pay of 250-500 euros for doctors and 90-125 euros for nurses.
"We only want what we deserve. We want real salaries and not minimum ones," paediatrician Plamen Georgiev told AFP.
Medical unions across the region say financial woes are prompting many in the profession to seek jobs elsewhere in the EU where health services are hunting for staff, particularly Britain, Ireland, Denmark, Sweden and Germany,
In Britain, for example, a newly-qualified nurse takes home around 1,500 euros a month, and highly sought-after specialists can make many times more.
Taking advantage of budget airlines, some Polish doctors shuttle regularly to Britain, where they can earn 2,000 euros in two days by doing night shifts.
Others move abroad permanently.
The Polish chamber of physicians estimates that six percent of Poland's 100,000-strong medical corps have left since 2004 -- including 17 percent of the country's anaesthetists.
Around 400 doctors quit the Czech Republic every year, according to Milan Kubek of the country's medical association, which recently organised an ironic protest on a boat in Prague under the banner: "We're casting off!"
Hungary's association said around 66 percent of medical students want to emigrate, although only 10 percent are actively looking.
Katrin Rehemaa, secretary general of the Estonian medical association, said: "More and more young doctors are thinking of working abroad."
"Once they've settled down in Sweden or Britain, they take a mortgage, have other connections, and are likely to be lost for Estonia," Rehemaa told AFP.
In Bulgaria, union leader Stanka Markova said around 4,000 Bulgarian nurses now work in Britain.
Emigration and low morale means a looming lack of medical professionals at home.
A study in Lithuania forecast that the number of health care specialists will shrink by 15 percent by 2015, creating a shortfall of 3,000 doctors.
Financial problems also drive corruption -- an ingrained feature of the region's medical sector before the fall of the communist bloc in 1989-1991 which remains widespread today -- in a form of under-the-table privatisation.
In Poland, for example, maternity hospitals regularly charge for "extras" such as a cesarean or for a father to attend the birth.
In Hungary, there is a sliding scale for surgery from 100-1,000 euros.
In Bulgaria, it is common for doctors to refuse to treat a patient without payment, leaving little choice but to cough up.
According to a survey in Lithuania, the medical sector is the most corrupt -- after the traffic police.
Across the region, gifts in cash or kind are also common after treatment.
The issue was spotlighted in Latvia recently when Valdis Zatlers, a renowned surgeon who takes over as president in July, acknowledged taking "gratitude" payments.
EU demands Russia informs Lithuania on Druzhba
From:
New Europe
Several Lithuanian politicians have described the suspension of Russian oil exports through pipelines as an economic blockade imposed by Russia in order to hamper a deal to sell the Mazeikiu Nafta company to Poland's PKN Orlen.
The European Commission demands that the Russian authorities provide Lithuania with information clarifying the situation with the Druzhba oil pipeline, which stopped delivering crude oil to Lithuania almost a year ago, EU Competition Commissioner Neelie Kroes said in response to a question from Lithuanian deputies during a session of the European Parliament in Strasbourg.
The European Commission maintains constant contact with the Russian Energy Ministry and has demanded that the Russian authorities provide Lithuania with detailed information regarding the Druzhba oil pipeline and find a solution that would suit everyone, Lithuanian national radio quoted Kroes as saying on June 20, cited by Interfax.
An accident at the Druzhba pipeline's section on Russian territory brought Russian oil shipments to Lithuania via this pipeline to a halt last year, Since July 2006, oil has been delivered to Lithuania by tanker. The Mazeikiu refinery receives crude oil through the Butinge oil terminal.
Several Lithuanian politicians have described the suspension of Russian oil exports through pipelines as an economic blockade imposed by Russia in order to hamper a deal to sell the Mazeikiu Nafta company to Poland's PKN Orlen.
The authorities in Vilnius cautioned recently that they would block the start of Russia-EU talks on a new partnership and cooperation agreement if progress is not made in efforts to resume Russian oil deliveries to Lithuania via the pipeline.
Mazeikiu Nafta, which is owned by Poland's PKN Orlen, refined 1.01 million tonnes of oil in the first quarter 2007. This is 54.5 percent less than in the same period in 2006. Sales in the reporting period fell from 2.23 million tonnes to 1.36 million tonnes. In particular, sales of diesel fell 50 percent to 363.000 tonnes, gasoline - 47.4 percent to 349.000 tonnes, and liquefied gas - 33.3 percent to 72.000 tonnes.
Yanukovych Sees Pipe Work Resuming
From:
Mosco Times
Fradkov, Yanukovych and Putin commemorating the Nazi invasion at the Tomb of the Unknown Soldier on Friday.
Russia and Ukraine are close to a deal to complete a pipeline that would boost gas exports to Europe, Ukrainian Prime Minister Viktor Yanukovych said on Friday.
Also Friday, Gazprom CEO Alexei Miller -- in his first work meeting in three weeks, during which he was treated at a hospital for a kidney condition -- discussed ties with Ukrainian Fuel and Energy Minister Yuriy Boyko.
Yanukovych spoke about a pipeline that could carry 19 billion cubic meters of gas from Kazakhstan, linking to an existing pipeline that ends at the Russian border with Ukraine. The amount would be equivalent to around 12 percent of Gazprom's exports to Europe last year.
Construction of the gas pipeline, from Bogorodchany to Uzhgorod in Ukraine, began in February 2006 but stalled after Russia demanded a share in Ukraine's larger gas transportation network. Speaking after talks with Prime Minister Mikhail Fradkov, Yanukovych announced construction was likely to resume. "The prospect is very big," Yanukovych said, Interfax reported. "We'll make a decision closer to September."
But Fradkov said Russia linked the project to a chance for Gazprom to take a share in Ukraine's gas transportation network, a highly sensitive issue on which the countries have yet to agree.
A joint venture between Gazprom and Ukraine's Naftogaz planned to spend from $2.2 billion to $2.8 billion on the construction. If built, the pipeline would eventually link to another pipeline that connects Alexandrov Gai in Kazakhstan with Novopskov in Russia.
Miller could have discussed the project with Boyko at their meeting. Gazprom didn't release details of the talks. Miller is still being treated in a hospital for a kidney ailment but is already able to hold talks, Gazprom's press service said. He was transferred from surgery to a recovery ward on Tuesday.
Elton John Takes His Cause To Ukraine
From:
Polstar
Elton John
Sir Elton John's AIDS Awareness show in the Ukrainian capital Kiev is reportedly the biggest concert the former Soviet republic has staged.
Apart from drawing an estimated 150,000 people to the city's Maidan Nezalezhnosti (or Independence Square), the free June 16 performance was broadcast live on Ukrainian TV.
"There's certainly never been a show that big with an international artist. George Michael is doing a football stadium next month but previously there hasn't been anything bigger than 10,000-capacity arena shows," said Dmitry Zaretsky of Moscow's SAV Entertainment, which helped stage the event.
President Viktor Yushchenko and former President Leonid Kuchma were two of the many politicians and dignities in the crowd.
Elena Franchuk, Kuchma's daughter, is head of the country's Anti-AIDS Foundation, which put on the show in conjunction with Sir Elton's AIDS foundation.
His charity has provided ?1.31 million over the last six years, which has gone toward funding 23 of Ukraine's HIV AIDS-related projects.
The gig was a bid to raise money and increase awareness of the country's rapidly growing epidemic. Ukraine reportedly has one of the highest HIV infection rates in Europe.
The event's slogan was "Stop AIDS Before It Stops Us" and free condoms were handed out along with leaflets about HIV testing and counseling centres.
Ukraine's conservative and predominantly Orthodox Christian religious groups urged people to boycott the event, citing blasphemy and accusing John of trying to promote a gay lifestyle.
The next international acts SAV will bring to Russia include Evanescence, Metallica, Aerosmith and Iggy and The Stooges.
From the blogs...
Russia and Belarus: Same Difference?
From:
Publius Pundit
In 2002, two years into the "presidency" of Vladimir Putin and three years after he became Prime Minister, Russia had the world's third-highest rate of suicide among teenagers and was one of only four countries in the world with a teenage male suicide rate above 30 per 100,000. Recently, with nearly a decade of rule by Putin under its belt, a study confirmed that (based on 2004 data) Russia and its sister state Belarus are in the top three in the world for overall suicide rate in the general population, with a rate of suicide per 100,000 people three times higher than that in the United States.
Russia also has a divorce rate over 30% higher than that of the United States, placing it in the world's top three in that category as well -- once again right next to sister state Belarus. The Russian divorce rate isn't surprising if you know that Russia's rate of domestic violence is also stratospheric, with one Russian woman being murdered by her husband every 40 minutes for an average of 14,000 such killings per year -- whereas in the United States, with twice the population Russia has, the figure is only 1,200 per year. This means Russia's rate of spousal homicide is nearly 30 times greater than America's, and makes it suprising that Russia's rate of divorce isn't even higher. The explanation may be that it's somewhat difficult to file for divorce when you are six feet under.
Many might find it surprising that Russia is keeping company with lowly Belarus in these categories. After all, isn't Belarus a Byzantine quagmire governed by a madman, whilst Russia is a surging economic dynamo governed by a beloved patriot? But of course, the image that Russia is really different from Belarus is sheer poppycock. If the people of Russia really loved their leader to the tune of 80% as public opinion polls claim, would they be killing themselves in droves and beating their wives to death with blunt instruments? It seems unlikely. And how could they love a leader who presides over the net loss of up to a million Russians from the population every year and an average wage of $3 per hour? What's far more likely is that the propaganda machine operated by the proud KGB spy who rules Russia is more effective, being financed by oil revenues Belarus doesn't enjoy, and creates a better illusion. And that's perhaps the most disturbing Russian reality of all.
Note: Text by Kim Zigfeld
Cuba and Belarus wonderful, Israel beyond the pale
From:
The Spectator
No one will ever be shocked by the proceedings of UN bodies, but the UN Human Rights Council's recent behaviour is pretty scandalous.
The Council, don't forget, was set up to replace the Commission in order, supposedly, to bring some sense to its proceedings. Dream on.
This Jerusalem Post report shows that the Council is just as perverse:
So how does the new council conclude this pivotal year? By removing two known human rights abusers, Cuba and Belarus, from its roster of "special mandates," and by enshrining Israel as the only country in the world to receive permanent scrutiny. The council had inherited nine such "special mandates," regarding countries like North Korea, Cambodia, and Sudan - and of course, Israel.

...The other mandates all concern the "situation" in each place, leaving the council free to consider and criticize both sides of a conflict. In Israel's case, the council mandated itself only to consider Israeli actions, and not those of Palestinians, thereby rendering the whole exercise biased by definition. Further, only Israel is convicted in advance, since the mandate concerns Israeli "violations," rather than entertaining the possibility that Israel is acting according to its legitimate rights and responsibilities.
Do read the rest of the story for an account of how this happened, and the role played by Canada in seeking some justice and sense.
Eastern Europe threatened by aging, shrinking populations
From:
Magic Stats
Clock to enlarge
Most countries in Eastern Europe and the former Soviet Union risk an economic crisis if they do not act now to counteract the effects of rapidly aging and shrinking populations, according to a new report from The World Bank. Eighteen of the 28 countries in the region can expect their populations to be lower in 2025. The largest declines: Russia, 17 million; Ukraine, 12 million; Romania, 2 million.
Economist Gordon Betcherman, co-author of the report, spoke about the implications.
It is a difficult enough challenge for countries in Western Europe and the European Union to grapple with the expected pension increase and health care [cost] increases that are going to accompany aging populations.

But when you talk about countries in the former Soviet Union and the Central Asian republics - these are countries that are going to be dealing with these demographic pressures, first of all, with much lower levels of resources. Just to put it bluntly, a lot less money to throw at the problem than Western European countries. And second of all, we're talking about pension and health-care systems that really aren't functioning very well in the first place. So it's a problem that is really getting overlaid on systems that themselves are not functioning that well.
To deal with the ominous demographic outlook, Mr Betcherman recommends strategies to increase economic output, including encouraging labour force participation and productivity growth. Nothing about measures to encourage more births, however.
The chart above (click for larger view) shows the predicted rates of population growth for the countries under study. Substantial growth is expected in only seven:, Tajikistan, Uzbekistan, Turkmenistan, Turkey, Kyrgyz Republic, Azerbaijan, and Albania.
The World Bank introduces its report
here.
The full report can be downloaded
here.
Diplomacy failed, business will succeed : What next for Russia?
From:
russia's true tales of terra
With Russia's diplomatic rockets having not reached their goal of getting Russia's concerns about European rearmament across, the remaining question is "what now?"
On June 15th, the only true remaining obstacle to US ABM deployment in Eastern Europe was overcome, a consensus within NATO over the US "defense" system was reached. Russia lost its only remaining bargaining tool - a split opinion in Europe over the deployment. The same day it became clear that Russia's proposals to redefine the Conventional Armed Forces in Europe treaty (CFE) which so far has only been ratified by Russia, Ukraine and Belarus, went down the drain. Russia's plan to substitute the US ABM deployment in Europe with its Azerbaijan base in Gabala has been de-facto rejected in its proposed version. The marginal hope that remains is President Putin's scheduled meeting with his US counterpart on July 1-2 in Maine. But marginal is too optimistic a word for that meeting.
Russia's diplomatic proposals find little support and Russia's concerns find little compassion. One of the reasons is that the "camp" which Russia is positioning itself against consists of a perpetual number of allies with intertwined defense/political/economic interests. Russia on the other hand is in most cases left by itself. And no matter how much it claims to be a superpower, it must take a major divisive issue such as Iraq to bring together separate European nations into a temporary "diplomatic alliance" with Russia, presumably against the US. And even then, as we saw, the United States has the upper hand.
Russia's only competitive advantage, its natural resources, on the other hand have been giving Russia economic prosperity and influence despite any military or political alliances in the world. And so far the business aspect of Russia will be the only factor that will back its attempts to influence and shape the world around it to ensure the protection of its national interests.
Just the past week highlights this scenario very clearly. The recent St. Petersburg Economic Forum was followed by the long-awaited sale of TNK-BP's stake in the massive Koykta gas field (with reserves on par with natural gas reserves of Canada) to Russian Gazprom. And as with an earlier "forced" sale of Royal Dutch Shell's stake in Sakhalin-2 to Gazprom on claims of "environmental damage", the executives of the British oil giant seemed undeterred by the deal. The worst BP could have faced was a forced sale of its stake in the TNK-BP joint venture which accounts for a fifth of BP's oil reserves.
On Saturday Russia's Gazprom and Italian energy firm Eni signed a memorandum of understanding on the possibility of constructing a pipeline under the Black Sea to supply natural gas from Russia to the EU. The most paradoxical statement made during the signing was that of Italian energy minister Pierluigi Bersani, who claimed the project "strengthened energy security in Europe". This is despite the multitude of talks within Europe aimed to diversify its energy sourcing away from Russia in fear of it cutting off supplies motivated by political tensions.
And yet another side of Western business leniency toward the harsh realities of doing business in Russia came up on Sunday, when PricewaterhouseCoopers (PwC) withdrew ten years worth of auditing opinions on the now bankrupt Yukos oil group, whose ex-chief yuppie oligarch Mikhail Khodorkovsky resides in jail for fraud. Revoking ten years worth of audit work is an unprecedented practice, and has not been repeated even by the auditor of Enron and WorldCom Arthur Andersen, despite the audit team's conviction in intentional wrongdoings in audit procedures. PwC's actions now give international validity to Russia's prosecution for dismantling the oil firm for accusations of fraud.
Business activity in Russia has defied any political developments and criticism toward Russia in the Western world. Thomson Financial rated Russia number three in the world for the amount of capital raised through IPOs, closely trailing the US and China. Russia's primary trading platform RTS, was ahead of New York's Nasdaq and the NYSE in the amount of capital raised in IPOs. With the price of oil predicted to head only upward due to a now constantly prevailing excess demand for energy resources, and with the world economy able to digest such high energy prices preventing potential drops in demand due to excessively high prices, the macroeconomic situation for Russian energy companies flush with cash resembles heaven or something close to it. For Russian companies outside the oil & gas industry a government flush with cash from oil revenues is a great supporter to have as well.
Business then is the only force Russia has. And classifying it as a force does not mean it must be used to bully. Creating intertwined business interests between Russian, European, American, and Asian conglomerates ensures a consensus based approach to problem solving between those countries where business ties are highly linked. In the medieval times a king would marry his offspring to foreign royalty. Now, the protectionist feelings in many of the world's major economies have translated that principle into cross-border ownership of major corporations.
The recent tie-in of Russia's Basel with Canadian Magna International, Norilsk Nickel's attempts to purchase Canadian LionOre, Aeroflot's desire to expand into the European airline industry through a stake in Alitalia, and finally Gazprom's tentacle-like pipelines sooner or later will integrate the Russian economy fully with that of the West. The prerequisites for such a scenario are the limits to protectionist behavior of the Russian government only to strategic sectors and only if it is warranted for a country's national interests and not for the corporate interests of the Russian company (think Gazprom). Creating a continuously stable environment at home is another. Yet the promotion of Russian business expansion is one of the few routes Russia has left to secure a dominant position for itself in the world.
Chavez the Warmaker
From:
Clint Heine and Friends
Surrounded by hundreds of his soldiers and tanks, with banners announcing "Fatherland, Socialism, or Death! We will triumph!" Venezuelan President Chavez has been a busy boy lately.
As per the code book for these kinds of leaders, Chavez speaks regularly to his people about the imminant threat of attack from the United States to access their oil resources and to exploit the people. Chavez has also warned the people that America is already fighting them with psychological, political and economic warfare with them and they must stay vigilent.
He has recently bought $3 billion worth of arms from Russia, including 53 military helicopters, 100,000 Kalashnikov rifles, 24 SU-30 Sukhoi fighter jets. All in the name of peace of course, it's just to protect them from the gathering US forces who are ready to pounce on Venezuela at any moment :)
He also announced he is seeking to make more arms purchases when he goes on another trip around Russia, Iran and Belarus.
Yet, the silence from Washington is almost deafening. Bush hasn't come out and attacked Chavez or made any statement close to admitting he disliked the country or the people. It's all in Chavez's head, after all, if he cannot rally his people he will not be able to lead them. After all, he is neglecting the people and especially the highest homicide rate in Latin America just so he can keep his little socialist agenda ticking over.
The real question is how long will this last? What would happen if one of his neighbours rejects the socialist agenda and Chavez feels like he needs to intervene? What about the elections in Venezuela? Will he step aside or will he push for longer terms? What about when Castro dies?
Rebel Alliance leader calls for anti-empire resistance
From:
nelson guirado
Rebel alliance leader (he calls the US the empire) Hugo Chavez is preparing to defend his nations liberty (except for a free media) against the Imperial forces of the United States.
North Korea's Kim isn't a loon. If I owned a country, I might have all kinds of babes visit my palace. Mahmoud Ahmadinejad isn't a nut. If I wanted to intimidate the West, I'd develop nuclear weapons too.
Chavez, however, is certifiable. Hey Chavez, develop some nuclear weapons first, then we'll take you seriously. We can just ignore you today.
Way to help the poor with all of those weapons. I'm sure if we did want to invade you, those 24 SU-30 Sukhoi fighter jets would give us a lot of trouble.
CARACAS, Venezuela - President Hugo Chavez urged soldiers on Sunday to prepare for a guerrilla-style war against the United States, saying that Washington is using psychological and economic warfare as part of an unconventional campaign aimed at derailing his government.

Dressing in olive green fatigues and a red beret, Chavez spoke inside Tiuna Fort — Venezuela's military nerve-center — before hundreds of uniformed soldiers standing alongside armored vehicles and tanks decorated with banners reading: "Fatherland, Socialism, or Death! We will triumph!"

"We must continue developing the resistance war, that's the anti-imperialist weapon. We must think and prepare for the resistance war everyday," said Chavez, who has repeatedly warned that American soldiers could invade Venezuela to seize control of the South American nation's immense oil reserves.

U.S. officials reject claims that Washington is considering a military attack. But the U.S. government has expressed concern over what it perceives as a significant arms built-up here.

Chavez — a close ally of Cuban leader Fidel Castro — told soldiers the Washington was trying to weaken and divide Venezuelan society, including the armed forces, without resorting to combat.

"It's not just armed warfare," said Chavez, a former army officer who is leading what he calls the "Bolivarian Revolution," a socialist movement named after 19th-century independence hero Simon Bolivar. "I'm also referring to psychological warfare, media warfare, political warfare, economic warfare."

Under Chavez, Venezuela has recently purchased some $3 billion worth of arms from Russia, including 53 military helicopters, 100,000 Kalashnikov rifles, 24 SU-30 Sukhoi fighter jets.

Last week, Chavez said he is considering arms purchases, including submarines and a missile-equipped air defense system, as he prepares for a tour of Russia, Belarus and Iran.

"We are strengthening Venezuela's military power precisely to avoid imperial aggressions and assure peace, not to attack anybody," he said Sunday.
Welcome to Belarus
From:
Ted and Sarah go East
And here's a picture of Ted with his girlfriend in the hotel we couldn'd stay in. You can see how wet we were.
No Photos again it's a bit tricky. This town is transliterated variously Grodno, Hrodno, Grodna etc.
Despite our fears the entry process into Belarus was pretty good. Apart from having to lug our fully laden bikes up four feet to get them on the train. We had to do this four times as we went on two trains, and on each train we first of all put them at the wrong end of the train.
(Sarah) When we finally clanked across the border - marked by a flimsy stretch of barbed wire the train halted and a large number of soldiers/officials got on and turfed us out of the luggage van. We began to feel a little apprehensive - but it turned out they needed to be at the back of the train so they could stick mirrors in the windows to watch the track. In fact the officials turned out to be charming. Ted although he is very numerate is completely incapable of filling in forms and transposes numbers. After 2 attempts at the immigration form the long suffering official would probably have written it out himself except I had borrowed his pen. Once in the terminal building at Grodna we lined up with a clack of ladies who seemed to have bought the entire stock of Poland's Pampers. Again the customs officials were lovely - laughing over the fact we were importing our means of transport. We asked them where our hotel was which involved the entire work force and Ted was whisked away to talk to a colleague on the phone. Perhaps in case I imagined that he had been taken away to have his toe nails removed, a nice man earnestly reassured me he was only talking on the phone. Of course this all took ages, so by the time we emerged from the station we were caught up in the mother of all rain storms. The only way of negotiating the puddles on the pavements was to ride our bikes and hope we didn't disappear down a huge pothole. However, miraculously Ted navigated our way to the "city centre" Hotel Tourist which in fact was 4 Km out. We had little confidence that our telephone booking undertaken in Russian would exist but we were ushered into the lobby - soaking bikes and all.
Despite all this the day was long and stressful. Starting with a series of phone calls to hotels in Grodno. This was the first time we had tried to book ahead and I am glad we did as the first four of the five hotels in town claimed to have no rooms. Looking for room on spec in the pouring rain would have been impossible and we probably would have got back on the train to Poland. I spent the first train journey in the luggage van with a group of people who were in training for the Park bench special brew drinking team, complete with the compulsory drunken lecherous couple. Sarah wasn't there because the was only one seat left.
I was anxiously watching developments through the glass door. All I could see was the male half of the lecherous couple who sprang up at each station and was then catapulted across the carriage as the train jerked to a halt. Several times he seemed to be about to leave the train only to reappear before I could claim his seat.
You don't want to underestimate the problems of finding your way around in a Russian speaking town. The alphabet is pretty scary and often the signs are in some fancy calligraphy as well.
This all sounds a bit grim - but Grodno is not the concrete jungle we thought it would be - the people have been really helpful and speak more English than in Poland. The town is quite small - the size of Wolverhampton and most of the buildings are low rise - built around 1900 in stucco painted pastel colours - I guess it looks a bit like a sanitised version of Havana. We are also sitting in the swankiest Internet caff so far. As it is run by the national PTT it is more Internet and not so much caff but a huge number of stations and fast connections.
You will see from the map that there is now quite a lot of blank space. This probably also means that we may be quiet for a bit.
Same Old Story - Gazprom Steals BP's Largest Investment
From:
Robert Amsterdam
BP at Kovykta
If the Kremlin's fleecing of BP at Kovykta were a film, you'd probably get up to leave about halfway through having recognized the hackneyed, boring plot borrowed from previous films, such as the Yukos affair and the great train robbery of Royal Dutch Shell at Sakhalin-2. The plot twists and cliffhangers simply fail to surprise us these days: Gazprom has repeatedly claimed it has no interest in Kovykta, and that the threat to strip TNK-BP's license has nothing to do with its interests!!! Is that true? Of course not. Will Tony Hayward fight for shareholders' interests, or be made to publically thank Putin just like Jeroen van der Veer of Shell? It's a no brainer that Hayward will not be afforded a chance to save face - he's already advocating for Russia's interests with a Schroeder-esque zeal.
An aerial view shows the production station of the Kovykta gas field in the Irkutsk region in eastern Siberia (Reuters)
And so the news today that BP has folded under regulatory pressure, and will pass majority control of the Kovykta project to Gazprom comes as no surprise to observers. But the truth is that BP has been dragged even closer into the Kremlin's embrace than could be imagined. With the surrender of this gas field, responsible for a staggering amount of BP's worldwide production plans for the future, the British company has also signed a memorandum of understanding with Gazprom for asset swaps across the the globe. To boot, the public statements from both sides following this sordid transaction could only generously be classified as "pure bollocks." (see bold below)
When I have more time later on, I will continue with an analysis of how this agreement illustrates the Kremlin's "sticky power." Stay tuned...
From the FT:
BP and Gazprom reach deal over Kovykta
By Ed Crooks in London and Catherine Belton in Moscow

Gazprom is to buy TNK-BP's controlling stake in the vast Kovykta gas field in Siberia, a deal that cements state-controlled Gazprom's control over the Russian gas sector and resolves a long-running stand-off with BP's Russia venture.

BP and TNK-BP have also signed a memorandum of understanding on creating a strategic alliance with Gazprom for investing in long term strategic projects or asset swaps across the globe, BP said in a statement on Friday.

BP and Gazprom plan a wider international joint venture as part of the deal.

TNK-BP is to cede its 62.89 per cent holding in Kovykta to Gazprom, but has been given the option to buy a stake of 25 per cent plus one share in Rusia-Petroleum, the licence holder of the Kovykta field, at a market price, BP said. The option is to be activated once agreement is reached on international projects.

Gazprom is paying TNK-BP between $700m and $900m for the Kovykta stake and a half-share of a local company that is building gas infrastructure in eastern Siberia. The exact sum will be set in the next 90 days.

The pressure placed on BP over Kovykta is the latest move in Russia's strategy of exerting more control over its natural resources, and using its leverage to help Gazprom.

However, BP sought on Friday to put a positive gloss on the news. "This historic agreement lays the ground for powerful co-operation between BP, TNK-BP and Gazprom," said Tony Hayward, BP chief executive. "We will be initially looking for projects of at least $3 billion, but the potential for future growth could be very significant."
...
Talking about the field recently, Vladimir Putin, Russia's president, indicated BP could retain a role in the Kovykta project:

He said the dispute over Kovykta was "not about BP, not about the foreign partner, but about all the shareholders that took the obligations to develop this field, and unfortunately didn't meet the licence terms".
Sport...
Sharapova matures as a figure of fame
From:
Scottland Sunday
Maria Sharapova is in it to win it - but there are more important things in her life.
WHAT do you buy for the woman who has it all? In April, Maria Sharapova left her teenage years behind and turned 20, and her pals went out to buy the presents. But when you are buying for the most highly-paid female athlete in the world - according to the Forbes list she gathered $19m last year in off-court deals to add to $8.5m in prize-money gained in a short but impressive career - it is hard to know what to get.
What Sharapova craves is priceless, as it happens. The world's most- photographed tennis player loves the simple things in life: being at home, having breakfast at her favourite cafe down the road, and sitting on the swing on the beach by her Los Angeles pad. Her eyes did light up, though, when her father bought her a Prada bag at Christmas - although that was more down to the fact that a man had purchased a gift that a girl would actually like.
At 6ft 2in, and taller in her best pair of stilettos, she is an imposing figure. Add to that a glare that cuts most interrogators off at the knees, and she can seem quite scary. But she is extremely good company - bright, fond of a laugh and with a refusal to take herself or her situation too seriously. As for this fame business, she thinks that the perks may be fun, but that the reality is truly bizarre.
"I don't think I will ever get accustomed to the celebrity thing," she said. "It's a bit cliched, but it is just a name. I still get amazed when I see myself in a magazine, even if it's just the mention of my name. It still amazes me, and even three years after I won Wimbledon, I still get excited about little things."
Some of those little things would seem quite large to the rest of us, but when a girl has been on the cover of some of the world's most notable glossies, size takes on a new dimension. One such small moment this year was being invited to the Vanity Fair Oscar night party, one of the most exclusive bashes in Hollywood. For a woman who goes to work in shorts and for whom sweating is an occupational hazard, this was a new departure.
"It's not my type of scene, but very cool to see," she said, trying to sound casual. "You have Madonna on one side, Gwyneth Paltrow on the other; you have Gwen Stefani and I'm like : 'I'm not used to this. This is not my type of world.' I just wouldn't know what to talk to them about. I'm like: 'Do you know me? Because I know you.'
"I guess it's cool to see people who are in the spotlight all the time. It's just cool to see that from the side, because obviously at that party the cameras were all on them, and it was just a really different world.
"That's probably one of the biggest parties of the year, because it's the Oscars and everyone is made up and everything's gorgeous. Everything's amazing, apart from they had an In-N-Out burger stand there. I was like: 'That's a little out of place, but OK.' I felt it was really like a made-up world. I felt like it was way too glamorous for me, from what I'm used to. There's more make-up in that one place than at a MAC store. It was one of those times, when I thought: 'This is pretty surreal.' I was overwhelmed."
Utterly fearless with a racket in her hand, she still gets damp palms when she has her expensive clutch purse tucked under her arm, and is on show to the world's photographers. For all the success she has enjoyed on the court, she still cannot quite accept that anyone outside the sporting world should know her name. Like every woman the world over, she needs reassuring from time to time, and needed convincing that she would not be the unknown blonde hanging around in the background. She even checked - several times - that they had sent the invitation to the right person.
"Those are the questions I always ask my agent when I go to these sort of events," she revealed. "If it's a sporting event, I'm like: 'OK, they'll know who I am.' But there I was, very nervous, thinking that when I got to the red carpet, no-one would know who I was.
"But it was pretty amazing. There's a section there for the fans, just random people, and they all started screaming my name. And I was like: 'OK, I was wrong'."
This is not the Sharapova we have come to know over the years, the tall, leggy teenager who was touted around the major companies for multi-million-dollar endorsement deals, and who then proved her worth, and trebled her market value, by winning Wimbledon in 2004. This is not the Siberian siren who shrieked her way to the US Open title and then, like Marilyn Monroe - the epitome of cool in Sharapova's book - dedicated the win "to Daddy". This is a perfectly normal young woman, albeit one who is a very rich and successful, trying to come to terms with her life.
"When I was young, growing up, a lot of people thought I was going to be good, and a lot of people said I was going to be good. But at the end of the day, those are just words. It's up to you to change that.
"When I started winning tournaments and when I won Wimbledon, I actually appreciated when they said that I was good, or I was going to be good, because before that it was a little weird - I didn't think I deserved it. I was still really fearless when I went on court, but I don't think I really knew what to expect from myself."
What she expects now is success. Her Wimbledon win was followed by a couple of years of relative mediocrity. She was picking up the smaller titles, but she kept running aground in the semi-finals of major events. This she took in her stride as she worked to improve her physical strength, and learned to be a smarter player. That brought the victory in Flushing Meadows, and took her to the Australian Open final in January. That was when Serena Williams gave her a thrashing - Sharapova won just three games.
She took that defeat on the chin, and there is clearly an unspoken respect between Sharapova and Williams. They each recognise the champion's heart in the other, and know that neither will give an inch. The fact that Williams was on a mission to prove that she was back, and as good as ever, came as no surprise, and the lop-sided score did not dent Sharapova's pride too much.
"Those matches where you don't win that many games are probably easier to get over than the ones where you have set points or match points," she said with a shrug.
Since then her year has been affected by a series of injuries, the last of which, a shoulder problem, wrecked her clay-court season and her run-up to the French Open. But if the weeks of treatment and physiotherapy were mind-numbingly dull, she regards it a small price to pay for what tennis has brought her. Sharapova is no poor little rich girl: she appreciates what she has, and knows that she is lucky to have it.
In February she was appointed a Goodwill Ambassador to the United Nations Development Project. Invited to the UN headquarters in New York, she was given a tour of the building and a big welcome. Suddenly, she was back to feeling like little Maria from Siberia being thrust into the spotlight again.
"You're thinking what an influence you're actually going to be to help others. By earning money, I feel like I can give back, and that's an amazing feeling. You can buy cars, you can buy houses, but there's only so much satisfaction you get from that. But being able to help save lives and helping poverty, it's a much deeper feeling."
This is not a well-rehearsed comment to keep journalists happy, but rather a cause that is close to Sharapova's heart. A year before she was born, the nuclear reactor in Chernobyl exploded, destroying everything around it. A few months after the disaster, her mother, Yelena, discovered that she was pregnant with Maria, and the family moved from Belarus to Siberia to escape the nuclear fall-out. Now Sharapova wants to help those who were left behind.
"I'm helping Chernobyl-affected areas. It's something very close to me, and I feel that's very important when you're part of a project that you feel very close to it. So I look at the facts: how many people are still affected, the people still dying and what's still going on. You want to help any way you can, because you're lucky that you're still alive."
Her own charitable foundation donated funds to start the redevelopment project, and the next step is a visit to region to see that the money is being spent wisely on schools and hospitals. She will still be photographed when she arrives, and people will still want her autograph when she gets there, but that is just part of being a superstar.
And the fact that her idea of a perfect birthday present is a little bit of normality makes her one of the biggest superstars the sport has seen.
The two-time Olympic champion Ekaterina Karsten from Belarus registered a convincing victory (7:19.11) in the W1x 2000m final at Rowing World Cup II in the Netherlands. She was 4,5 seconds ahead of her nearest rival from China. Ekaterina Karsten was also victorious at World Cup I in Austria.


Tatiana Petrenya and Ekaterina Mironova won a silver medal in the synchronized trampoline and Anna Terenya finished in second in tumbling at the Fourth World Cup in Sofa, Bulgaria. There are three world cups ahead of the world championships which will be held in late October-November in Quebec, Canada. The next world cups will be staged in Belgium (June 29-30), St. Petersburg (August 27-28) and Poland (August 31-Septmebr 1).


Endnote...



Belarus President attends concert at Mir Castle

From: BelTA

Irina Dorofeeva

Belarus President Alexander Lukashenko has attended a concert "Irina Dorofeeva's Midsummer Night Holiday: Festival of Elements". The event took place at Mir Castle on the night of June 24-25.

The show "Festival of Elements" was arranged by Irina Dorofeeva's Song Theatre of the Belarusian State Philharmonic in association with the Culture Ministry of Belarus and the ONT TV Channel. The Presidential Orchestra of Belarus, the State Dance Ensemble, and Svetlana Gutkovskaya's Ballet took part in the event. Attending were guests from Russia, Ukraine, Cyprus, Turkey and Greece. All in all, more than 300 artistes performed.

Irina Dorofeeva performed everyone's favourite Ballade (Ballada), Little River (Rechanka), Old Country (Spadchyna), Kupalinka and new songs A Girl on the Shore (Devushka na beregu) and The Heart of My Land (Serdtse zemli moyei), which many spectators were delighted to listen to. The singer performed the songs in duo with Ruslan Alehno and Ukraine People's Artiste Alexander Ponomarev.

To crown it all, festive fireworks painted the sky above Mir Castle in various colours.

The show will be aired by the ONT Channel on the Midsummer Night, July 6, which happens to be Irina Dorofeeva's birthday.

Irina Dorofeeva started her singing career at 12 as a soloist of children's instrumental music band Raduga (Rainbow). She has represented Belarusian pop art in Belgium, Germany, Luxembourg, Poland, Austria, Switzerland, the Netherlands, Lithuania, Yugoslavia, Bulgaria, Russia, Ukraine and Cyprus.

The singer's discography includes four albums, namely Rare Guest (Redkiy gost, 1998), Sooner or Later (Rano ili pozdno, 1999), Pulse of My Minutes (Puls moikh minut, 2003), My Darling (Kakhanachka, 2004). A disc My Darling packing a video of the jubilee concert at the Palace of the Republic and a disc Like the First Time (Kak v pervyi raz, 2007) have been prepared for release.

A PR campaign "Irina Dorofeeva — the Face of Belarus" is currently underway. The campaign involves concerts by the singer and the release of souvenirs bearing her image.