1st anniversary issue: 10th IAC summit, Gazprom, Venezuela, Iranian Nukes, 'Fireman' arrested, Azerbaijan, Bulakhov dies, Mirnyi falls in Open finals
From the Top


Cooperation between Cities and Regions Helps Boost Trade Ties between CIS Member States
From: The office of the president and Belta
On September 8, President of the Republic of Belarus Alexander Lukashenko met with the participants of the 10th International Assembly of Capitals and Cities (IAC).
The Head of State underscored that the IAC is becoming an effective organization in re-establishing severed integration ties between the CIS member states through cooperation between cities and regions.
Alexander Lukashenko noted that he regards this jubilee session as a forum which brings the utmost benefit to the development of international cooperation. It is called upon to contribute to the formation of conditions for the stable development of cities' economies, to the dissemination of experience and materialization of joint projects aimed at raising the living standards of the population.
Belarus highly values friendship, stable and mutually beneficial ties between the CIS member-states which were established back in the USSR.
According to him, Belarus has done everything to maintain these contacts and is not going to stop at what has been reached. The head of state considers that the countries of the Commonwealth have a great cooperation potential but it is not used to the full.
According to Alexander Lukashenko, the selling of goods through mediating structures has a negative impact on companies' financial performance. Both the sides suffer from it: Belarus – from the growth of product cost, the CIS member-states – from buying over-priced Belarusian goods. The president considers that the orientation to small trading structures does not allow expanding the mutual supplies as well.
According to the president, producers should cooperate with powerful regional structures which have small wholesale and retail networks. It is important that institutions from the banking sphere be involved into settling the issue of mutual payments, Alexander Lukashenko added.
Around 50 representatives of city administrations from Belarus, Russia, Ukraine, Kyrgyzstan, Moldova, and Georgia took part in the meeting at the National Library.
Gazprom confirms 21bln cu m of gas to Belarus in 2006
From: Ria Novosti
The head of Gazprom [RTS: GAZP] confirmed Friday that the Russian energy giant will ensure supplies of 21 billion cubic meters of natural gas to Belarus in 2006.
Gazprom is seeking a stake in Belarusian state pipeline company Beltransgaz, which owns pipelines leading to Europe - Gazprom's main customer. Gazprom supplies roughly one quarter of European gas needs.
Alexei Miller also discussed with Dmitry Kazakov, the Beltransgaz general director, natural gas cooperation in 2007 and the independent evaluation of the Belarusian gas transportation system.
After raising gas prices for several of its other ex-Soviet neighbors, Russian state-controlled gas monopoly Gazprom said it will also pursue a European price formula for Belarus as of 2007, and offered to partially compensate it for the price hikes if Beltransgaz agrees to sell the Russian energy giant its main gas routes.
The price of gas supplies to Belarus has not changed since 2004, and currently stands at $46.68 per 1,000 cubic meters.
Gazprom deputy board chairman Alexander Ryazanov said earlier the energy giant raised the price from the current $46.68 to $200 per 1,000 cubic meters in its latest draft agreements sent to Belarus for consideration, a move expected to tear a hole of around $2 billion in the Belarusian budget.
Georgia Says Russia Behind Giorgadze Coup Attempt
From: MosNews
Nearly 30 people were arrested in Georgia on suspicion of plotting a coup against the government, officials said. They say those detained are supporters of Igor Giorgadze — the fugitive former head of the state security service. Lawyers for those arrested deny the coup accusations, saying the arrests amount to political persecution.
Giorgadze fled Georgia after being accused of trying to assassinate then President Eduard Shevardnadze in 1995 — a charge he denies. "They will be charged under Article 315 of the Georgian criminal code — plotting against the state and overthrowing the government," Georgian Interior Minister Vano Merabishvili told reporters.
Among those detained are officials of two opposition parties — the pro-Russian Justice Party and the Conservative Monarchists.
The Russian newspaper Kommersant wrote Thursday that Georgia has accused Moscow of backing the plotters. Vano Mirabishvili announced that an attempted coup financed by Russia had been prevented. The opposition says that a new political era has begun in Georgia as "the authorities try to hold on to power through repression alone."
On Wednesday afternoon, Georgian security forces broke raided apartments of the leaders of Justice Party, Anti-Soros Movement and Conservative Monarchists Party across the country. Those parties make up the so-called Igor Giorgadze bloc. Police operations were also carried out at the homes of his relatives. After searches were conducted, 29 opposition leaders and activists were arrested. Searches of the opposition groups' offices were conducted simultaneously and, according to official accounts, charter documents, computers, money and weapons were seized.
Georgia also accuses Moscow of backing separatists in Georgia's breakaway provinces, while Russia has banned the import of certain Georgian goods.
Venezuela says Belarus to help certify Orinoco oil reserves
From: Marketwatch
According to the statement, the two countries have signed a memorandum of understanding to certify the reserves in the Junin 1 block of the Orinoco. The Orinoco area holds over 235 billion barrels of recoverable tar oil, one of the largest hydrocarbons deposits on the planet, according to current government estimates.
Venezuela is already working with state-run firms from countries including China, India and Iran to tap new reserves in the area. Venezuela hopes to boost its total proven and recoverable reserves to 315 billion barrels after the Orinoco certification program is completed in 2008.
President Hugo Chavez has sought to strengthen ties with his Belarusian counterpart Alexander Lukanshenko after visiting the former Soviet state in July.
Chavez, a fierce opponent of U.S. foreign and economic policies, is looking to attract oil investment from foreign state oil companies instead of the traditional western oil majors Venezuela has historically done business with.
None of the six majors who currently pump oil in the Orinoco - Exxon Mobil Corp. (XOM), Total (TOT), Chevron Corp. (CVX), BP Plc (BP), Conoco (COP) and Statoil (STO) - have been invited to help calculate the reserves in the currently undeveloped blocks.
Mottaki: Belarus supports Iran's policies, stances
From: irna.ir
Belarus supports Iran's policies and stances, especially its peaceful nuclear activities, said Iran's Foreign Minister Manouchehr Mottaki upon return from Belarus on Friday.
"Belarus defends Iran's legal policies and has thus far voted in our favor at the votings of the International Atomic Energy Agency," Mottaki told reporters at Tehran's Mehrabad Airport.
Calling his Belarus visit "helpful," Mottaki said Iran and Belarus are to make about 500 million dollars investment in different economic sectors.
He said Belarus president has welcomed an invitation by President Mahmoud Ahmadinejad and is to pay a visit to Iran probably in November.
He went on to say that Belarus is among countries being a friend to Iran, and the two sides share stances and are in agreement to bolster trans-continental and closer cooperation.
"We will in the Havana meeting highlight expansion of such trans-continental cooperation with other friendly states," he added.
During his stay in Belarus, Mottaki met and conferred with Belarus president, foreign minister and parliament speaker.
"Bald Hero" in Belarus and Ireland
From: Iranian Students News
The "Bald Hero" puppet show directed by Fahimeh Mirhusseini is to participate in the Belarus and Ireland's puppets theater festivals.
This puppet show which is preformed by "The Apple Tree" puppet theater group is scheduled to be shown in Belarus puppet theater festival this week and then will be off to Ireland's festival.
This show before this had participated in various festivals.
Leader of largest Belarussian criminal grouping "Firemen" arrested in Moscow
From: Itar-Tass
At the tip from Belarussian Interior agencies, Moscow police have detained the leader of the largest Belarussian criminal community calling itself the Firemen, Interior Minister Vladimir Naumov said here Thursday.
As he addressed the joint session of collegiums – highest departmental consultative and decision-making bodies – of the two ministries, Naumov said: "The arrested man, Gennady Berezin, is suspected of a number of heinous crimes on the territory of Belarus, including in the Gomel region."
The joint operation resulted in an arrest of two members of another Belarussian criminal grouping captained by a certain Morozov.
"All in all, ten people involved in the operations of those groupings will be extradited from Russia to Belarus shortly," Naumov said.
"This is the most impressive result of interaction between Belarussian and Russian Interior agencies, since criminals are being arrested and have no chance of evading punishment under law," he said.
Belarussian central bank sells 360% more gold bars in 8 mths
From: Interfax
The National Bank of Belarus increased sales of gold bars by 360% year-on-year to 802.9 kg in the first eight months of 2006, a source in the NBB's precious metals and stones department told Interfax.
Sales in the eight months were 140% higher than sales for all of last year.
The NBB sold 1.578 tonnes of gold bars between August 2001, when it began selling them, and September 1 this year. It bought back 103.7 kg in the period, including 75.6 kg in the first eight months of 2006.
The National Bank sells gold bars to retail customers in sizes of 1, 5, 10, 20, 50, 100, 250, 500 and 1000 grams. pr
BELARUS AND AZERBAIJAN EXPANDING ICT COOPERATION
From: AzerTag
Ali Abbasov, the Minister of Communications and Information Technologies of Azerbaijan has met with the newly appointed Belarus ambassador to Azerbaijan Nickolay Pastkevic.
During the meeting, the Azerbaijani Minister told of the Information and Communication Technologies-related (ICT) measures and prospective projects in Azerbaijan. He stressed the importance of widening ties in ICT sector with Belarus, saying the newly appointed Belarus Minister for Communication and Information Nickolay Panteley has been invited to the International BakuTel ICT exhibition to be held in October.
Belarus ambassador highly appreciated the works towards creation of special economic zones– technoparks in Azerbaijan. In conclusion, the Belarus ambassador expressed hope for ICT cooperation to be fruitful for both sides.
Committee probes deeper into diplomat's death in Belarus
From: Baltic times
Parliament's national security and defense committee announced it would conduct a broader investigation into the circumstances behind a diplomatic security officer's mysterious death in Belarus.
Law enforcement officers provided the National Security and Defense Committee with information on Vytautas Pociunas' appointment to Belarus on Sept. 4. However, members of the committee admitted that many questions remain unanswered.
The committee therefore decided to launch a parliamentary investigation.
In the words of Alvydas Sadeckas, chairman of the committee, investigators will not only look into issues related to the officer's death but also inquire about the State Security Department's activities, working principles and structural reorganization that occurred before Pociunas was sent to Belarus.
Sadeckas mentioned the department's "organization of work, relationships with personnel, moral atmosphere and reform issues" as specific areas that the committee would inquire about.
The chairman did not say whether this information dispelled the committee's suspicions about Pociunas' appointment to Belarus, adding that "it was a closed-door meeting."
President Valdas Adamkus has tried to calm public unease surrounding the case, saying that the tragic incident would not affect Lithuania's foreign policy toward Belarus. Hasty conclusions should not be drawn until the case is fully investigated, he said.
The president added that he did not want the issue to be politicized until the probe comes to a close.
"Lithuania's position toward Belarus has been stated clearly. I would like to note that the tragic incidents involving our officers are being investigated. I don't want them to be politicized and turned into a tool for bilateral relations. Let's wait for the final results and then we can make a decision," Adamkus told the press on Sept. 5.
Lithuania has criticized Belarus for human rights violations and has recently voiced outward support for democratic opposition in the country.
Pociunas, who worked at Lithuania's consulate in Grodno, died mysteriously on Aug. 23. The diplomat's body was discovered outside his hotel in Brest, where he was staying on business. It is believed that Pociunas fell from his ninth story window, although many believe he was murdered. Belarusian officers insist the death was an accident.
Following the Lithuanian security officer's death in Brest, a number of politicians asked parliament to look into the circumstances behind his appointment to Belarus. They said it was suspicious that such a high-ranking and experienced State Security Department officer had been sent to work in Belarus' "backwoods."
Before being appointed to Belarus, Pociunas, who held the rank of senior state adviser, headed the State Security Department's national economic and energy security office.
Deputy Prosecutor General Gintaras Jasaitis said that, so far, there have been no obstacles to the pre-trial investigation into Pociunas' death.
"The pretrial investigation is proceeding quite effectively. Our cooperation with Belarusian law enforcement institutions is quite constructive. Belarus has responded to our first three requests for legal assistance and this is a good sign. I hope the last request will be satisfied within a week," Jasaitis told reporters.
He did not provide further details on the probe, but said that "all versions are being investigated."
Presidential aide Bulakhov dies at 46
From: Belapan
Dmitry Bulakhov, presidential aide/authorized representative of the president to the National Assembly, suddenly died at his apartment in Minsk on the night between September 7 and 8 at the age of 46.
The press offices of both chambers of the National Assembly confirmed his decease to BelaPAN, but refused to elaborate. There are reports that Mr. Bulkahov died of a heart attack.
On September 10, his body is expected to lie in state at the Central House of Officers, where a memorial service is to begin at 11:00 a.m.
Aleksandr Popkov, deputy head of the Presidential Administration, has been appointed to head the government funeral commission. The funeral is scheduled take place at the Vostochnoye (Moskovskoye) cemetery at 4 p.m. But consent is yet to be received from the deceased's family.
Aleksandr Lukashenko appointed Dmitry Bulakhov as presidential aide/authorized representative of the president to the National Assembly in April 2006. Prior to the appointment, he served as first deputy chairman of the CIS Executive Committee until September 2005.
He was a member of the Supreme Soviet (Belarus' legislature) between 1990 and 1994. Hewas the campaign manager for candidate Lukashenko in Belarus' first presidential race. Along with Viktor Gonchar, who mysteriously disappeared in 1999 after eventually coming into opposition to President Lukashenko, Dmitry Bulakhov was regarded as a major architect of Mr. Lukashenko's victory in the 1994 election. However, he resigned from government service after the election.
In the spring of 2000, Mr. Lukashenko appointed him as Belarus' permanent representative to CIS agencies. He was later named as first deputy chairman of the Executive Committee and in fact headed the CIS Headquarters in Minsk, supervising the activities of the Commonwealth's executive body in the spheres of security, environment, information, humanitarian policies, etc.
Anonymous letter says Kozulin is given poisoned water
From: Naveny
An anonymous email received by BelaPAN on September 7 says that convicted politician Aleksandr Kozulin is given poisoned water at the detention center on Volodarskogo Street in central Minsk.
The email is signed by "a group of KGB officers" who claim that the detention center's sanitary officers have pledged not to disclose that the water is contaminated.
The letter says that the substance was developed at a secret KGB laboratory in the Soviet era. It alleges that the chemical can lead to the exacerbation of chronic diseases, immune disorders and disability in the long run.
When reached by BelaPAN, Dr. Kozulin's lawyer, Igor Rynkevich, said that only medical experts could confirm or deny the report.
However, he acknowledged that the condition of his client had sharply deteriorated. According to him, the politician has eyes problems and feels faint.
Dr. Kozulin underwent medical tests at the national prison hospital in Minsk a month earlier after he complained that his eyesight had deteriorated. He was reportedly diagnosed with osteochondritis and myopia.
The defense team intends to ask the hospital's administration once again to examine Dr. Kozulin.
Valery Nadtochayev, head of the Information and Public Relations Center of the Committee for State Security (KGB), told BelaPAN that the letter was "another provocation."
A deputy head of the detention center refused to comment to BelaPAN on the email.
Dr. Kozulin, 50, rector of Belarusian State University between 1996 and 2003, was sentenced to 5 1/2 years in prison at the Moskovsky District Court on July 13.
The former presidential candidate was found guilty of hooliganism and the organization of group actions disturbing the public peace. The latter charge was brought in connection with the March 25 demonstration that ended in violence, with Almaz riot police officers beating protestors with truncheons.
Zyta Gilowska aquitted of spying charges
From: Axis Globe
The special vetting court in Warsaw ruled yesterday that the former Vice Premier Zyta Gilowska told the truth in denying she knowingly acted as a spy for Poland's Communist-era secret services, Radio Polonia reports. Court judge
Malgorzata Mojkowska said there was no unequivocal evidence proving Gilowska had knowingly acted as an informer.
Gilowska, had however, formally been registered as an informant code-named "Beata" by a friend's husband working for the communist intelligence services, Deutsche Presse Agentur (DPA) marks. Gilowska claimed she did not know she had been registered and that she had no idea her friend's husband had worked as a communist agent. Judge Mojkowska said all evidence indicated that Gilowska actually had known the man was an agent and that the former Finance Minister had lied on that matter.
Gilowska was forced to quit office in late June when allegations that she had lied in her vetting statement were made by Poland's vetting ombudsman.
The move rattled markets and analysts. A liberal, Gilowska was seen as the all-important anchor of fiscal stability in Poland's right-wing coalition government led by the Law and Justice (PiS) party.
Poland's Public Interest Ombudsman dealing with vetting procedures demanded that Gilowska be declared such a spy. Under Polish law, a person recognized as a vetting liar by the vetting court cannot hold public functions for 10 years.
After yesterday's verdict, Prime Minister Jaroslaw Kaczynski said Gilowska was welcome to return to government whenever she wants and re-gain her office of a Vice Premier. He had earlier suggested she might take up the post of deputy finance or economy minister. Gilowska offered no immediate comment yesterday on whether she would accept the government job offer.
Gilowska was dismissed by the previous Prime Minister Kazimierz Marcinkiewicz when suspicions surfaced about her past, radio adds. The vetting court said that archive materials concerning Zyta Gilowska were incomplete.
If she had been found guilty of lying in her statement, Gilowska would have been banned from public office.
Politicians and senior public sector officials in Poland are required to make so-called vetting statements revealing any past cooperation with communist-era intelligence services, DPA notes. Cooperation in itself does not disqualify them from running for public office. However, they are banned from public service if they are found to have lied about their past. The vetting law has been designed to help prevent senior politicians being blackmailed.
Note: The Polish Judicial System in action...


Russian spy caught, expelled from Czech Republic

From: Axis Globe

Czech military counterintelligence has uncovered a Russian spy trying to gather secret information about NATO and the European Union in the Czech Republic, the daily Mlada fronta Dnes (MfD) writes today. The agent was from Russia and he was from the category trying to operate disguised as students, scholars, businessmen and journalists, MfD writes. The agent was trying to operate in disguise and left the Czech Republic the next day after being asked to do so by military counterintelligence officials, the paper reports.
Military counter-intelligence spokesman Ladislav Sticha told MfD that the spy had not been successful in his bid to reach sensitive NATO and documents. Military counter-intelligence agents who had been watching the spy for a long time, established contact with him and asked him to leave the country when they decided his further presence in the country was inconsistent with national security. "Everything was conducted without any scandal and quietly. The man was banned to enter the Czech Republic forever," Sticha said.
Some foreign intelligence services are trying to create a ground base in the Czech Republic for their activities in other EU and NATO countries, Czech military intelligence chief Miroslav Krejcik told Nova commercial television yesterday. Last spring, a foreign diplomat had to leave the Czech Republic for alleged espionage, Nova reported, referring to the military intelligence service's annual report for 2005.
"The Czech Republic is attractive for two reasons. The first is naturally, let us say, the Czech Republic's state secret, and as a young EU and NATO member, we are definitely interesting. The second is the possibility to use Czech territory for activities aimed against other countries," Krejcik told Nova yesterday. Krejcik said that the foreign intelligence services are really "settling down" in the Czech Republic. Moreover, their agents look discreet and they are covered by a civilian occupation, for instance. "They can naturally be business entities, or even those who move in the journalists' circles. There are also cases under diplomatic coverage," Krejcik tols the Nova viewers.
"The military intelligence have succeeded in collecting so much information that we indicated to the diplomatic mission from the respective country that it was high time for the man to leave the country or otherwise he would be labelled ´persona non grata,´" Ladislav Sticha told Nova. The TV channel says that the 2005 annual report of the military intelligence service also informs about the checks of strategic military orders and the Defence Ministry's financial management. It has allegedly uncovered a private company that was to dispose anti-tank mines within an order, but it did it in a way enabling to activate the mines again, Nova underlines.


Russian authorities shift focus to wines from China, Ukraine, Belarus - official

From: INTERFAX

Gennady Onishchenko, Russia's chief sanitation doctor, has said a key objective of his service in the near future will be to control the quality of the wines brought in to replace Georgian and Moldovan wines on the Russian market.
"These are mainly wines from Europe and South America," he told Interfax on Friday.
Rospotrebnadzor consumer rights' watchdog is paying close attention to wines from China and Ukraine, whose share on the Russian market has increased, he said.
Onishchenko said 80% of Belarussian wines are made of Moldovan ingredients. "As the Belarussian government has strict quotas for production for domestic consumption this could seem an internal affair but for one circumstance - the absence of a customs border with Russia," he said.
"This alarming circumstance is likely to prompt energetic prohibitive measures in the nearest future and not only with regard to alcohol from Belarus," he said.


Opinion



Russian senator on fighting terrorism

From: rbcnews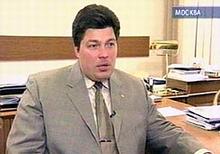 The struggle against terrorism puts a lot of challenges before the global community, including the "freedom - safety" equation that has not yet been solved, believes Mikhail Margelov, the chair of the Federation Council foreign affairs committee.
"The fact that the US President admitted that secret prisons were being operated by the CIA has caused a scandal in the affected circles. Long before this the Council of Europe had prepared a report on such prisons, not only in Eastern Europe, but also in Thailand and Afghanistan. Some 100 suspects were kept in these prisons. These in fact kidnapped people were put into refrigerators and had cold water poured over them to make them confess," he said.
Margelov emphasized that the United Nations Supreme Commissioner on human rights Louise Arbur had criticized such a practice. "Now the Council of Europe has done the same through Rene van der Linden and the EU has demanded that the US, Romania and Poland show where the prisons are located," he added.
On the eve of the sad anniversary of September 11 we have to admit that besides the secret prisons human rights have often been violated under the pretext of fighting against terrorism, Margelov concluded.

NOTE: It is becoming increasingly clear to this writer the depth of under-the-table actions undertaken by the US government with Poland and other countries during the time period this article speaks of. This blog was started in reaction to losing 10 months in POland on trumped up charges stemming from a street encounter in Warsaw. The more news of this sort of illegal and immoral behavior that comes to the front, the more apparent it is becoming that my experiences with the US Embassy at that time were not simply incidental or a matter of laziness on their part. Obviously, the US government has taken many unethical steps under the name of fighting terrorism. Each of these actions is in defiance of the very human rights the government would say that it is defending. It is the opinion of this writer therefore that the US government be held fully accountable for these issues. American voters need to understand who and what their leadership is. The USA supposedly has free and fair elections by their own standards, please let's remember incidents such as these when it comes time to cast that free and fair vote.


Sport


Bjorkman/Beast fall to Damm/Paes in US Open Final

From: Sporting News

Leander Paes won his fourth Grand Slam doubles title, teaming with Martin Damm to defeat Jonas Bjorkman and Max Mirnyi 6-7 (5), 6-4, 6-3 Saturday at the U.S. Open.

Paes, from India, and Damm, from the Czech Republic, were seeded sixth. Damm won his first Slam doubles championship after being the runner-up at the 2006 Australian Open and 1993 U.S. Open.

Paes and Damm had only two unforced errors to 15 by their second-seeded opponents.

Bjorkman, from Sweden, and Mirnyi, from Belarus, defended their French Open championship in June. They've each won U.S. Open doubles titles, playing with different partners.


Belarus set for photo finish

From: UEFA

The Belarussian season is entering its closing straight with joint leaders FC Shakhtyor Soligorsk and FC BATE Borisov due to meet on the final day.

Season closers
Currently topping the rankings with 35 points apiece, that last day fixture on 4 November could prove decisive, as indeed could the game between FC Gomel and FC MTZ-RIPO Minsk - both of whom are still in the hunt for the title, within four or five points of the leaders - in the same round.

Memorable August
August was a memorable month for defending champions Shakhtyor, who won three matches in a row and leapfrogged BATE to the top of the table on the basis of having won more games - eleven to BATE's ten. Shakhtor's good run included a 3-0 win against Gomel on 28 August.

Bychanok bullish
Midfielder Aleksandr Bychanok, a winter singing from FC Dnepr Mogilev, opened the scoring in that match. "We are aiming to defend our title," said the ambitious youngster. "The fact that nobody has won two successive titles in the last decade gives us extra motivation. We will try to break this run."

Calm month
The vagaries of the international calendar and European club competitions meant that only four league rounds were played between 5 August and 10 September giving clubs an unusually calm summer. MTZ-RIPO, FC Dinamo Brest and FC Neman Grodno all dealt well with the easy pace along with Shakhtyor.

MTZ-RIPO thrive
MTZ-RIPO battled their way up the rankings with some great results against top-ranking clubs, winning 3-1 away against BATE on 20 August before holding third-placed FC Dinamo Minsk to a goalless draw. Neman and Dinamo Brest have won their last two games but they are a long way off the pace in the title race.

Cup clashes
Meanwhile, all of the top-flight sides made it safely through to the last 16 of the Belarus Cup where some exciting ties are in store: FC Darida Zhdanovichi take on cup holders BATE, FC Lokomotiv Vitebsk play FC Shakhtyor Soligorsk and Gomel do battle with FC Naftan Novopolotsk.

National leagues : Vysshaya Liga
Team -------------Pld Pts
1 Shakhtyor --------18 35
2 BATE -------------18 35
3 Dinamo Minsk -----18 32
4 Gomel ------------18 31
5 MTZ-RIPO ---------18 30
6 Darida -----------18 29
7 Lokomotiv Vitebsk 18 27
8 Brest ------------18 26
9 Dnepr ------------18 22
10 Naftan ----------18 21
11 Neman -----------18 19
12 Zhodino ---------18 19
13 Lokomotiv Minsk -18 12
14 Belshina --------18 8


end note:


One year of the BEING HAD Times

I am not exactly sure what I was thinking of when I started the BEING HAD Times exactly one year ago today. I knew I wanted to create some kind of a resource about Belarus for people outside of here to read. Certainly it was intended to increase readership and therefore help out financially. I don't think I was thinking of anything else. But in my estimation it has been a success.

I started out by trying to publish every day. This obviously was far, far too much work and I soon dropped to four and then to three and finally to the two issues a week I manage to get out currently. I don't think I am not doing the job by only publishing twice a week, in fact this seems to be able to cover all of the major and most of the minor events surrounding the republic of Belarus. I don't mean to sound lazy, but for sure I am a veteran of the process.

The BHTimes is pretty popular these days. My stat checker tells me that I have been read in about 90 countries so far, mostly in the USA and then in Belarus, Poland, Canada, Russia and Europe in general. Of course there was a rather huge spike in readership during the elections and had many, many people write to me during that time for opinions or just to yell at me. Between the BHTimes, the 'Story' blog, the 'Polish Police and Administrative Corruption' post and collectively the pages concerning the case and the plays and such, I would say that I don't have such a bad following. For this I take some pride.

I also for sure think that there has been some influence as far as asking for some sanity in regard to Public opinion as regards Belarus. It has become much rarer to find the "last dictator in Europe" tag at the bottom of articles these days and most people seem to be writing much more about economics and political affiliations when it comes to our little country. This to me implies a much more serious and desirable sort of attention.

A friend of mien has said to me that he feels that Belarus is an insignificant little country, and certainly from an American perspective this could feel like the truth. But to me, Belarus is the center of the world. Certainly the Union State with the Russian Federation and the regrouping of the former soviet republics is a big sign of the world's political future. Certainly, Belarus' new alliances with Venezuela and Iran are signs of future issues. And also certainly, issues of social interactions and socio/economic ideals which differ from the west's are being shown to have some merit. All of this is from here.

And so thank you for reading me and for those who have supported the BHTimes or Adam Goodman, thank you again. It is not just words at the top right hand corner of the page, it is the truth: The BEING HAD Times, as will all of the pages of the BEING HAD Blog, exist only because of your support. I was had in Poland and was forced into a lifestyle here I had no intention of living. But I had good reasons to stay on, and this page has allowed me to do so. Please keep reading me, please keep writing to me and also, please continue with your generous support, so we keep this thing going.

I mean, I am not in Warsaw yet, but by this time I am sure they know who I am. And, with the revelations about those secret prisons and such sorts of under-the-table dealings during that period of time between the US and Poland, I am starting to feel as if I am going to have my day!

Adam Goodman,
Pinsk, Belarus,
September 10th, 2006